A Behind-The-Scenes Look At Super Bowl Media Day
A lot of people are over it, but it's surprisingly fun — for the players.
Welcome to Super Bowl Media Day!
Here's what it looks like on the ground level. In the back was a big screen split into five sections, projecting different interviews.
Members of the media had 60 minutes with each team and the Broncos went first, followed by the Seahawks an hour later.
The split screen mostly stayed on the guys who were given their own booth. Here's a look at Russell Wilson's booth. (and from behind) Other players were seated in the back behind a barrier.
And the less fortunate had to stand. A few players even walked around with everyone to experience the madness firsthand. And when I say madness, I mean it. Just imagine being surrounded by this many cameras while people shout random questions at you. It's an intimidating environment, but some of the players were able to handle it with a casual ease. Others were a little more reserved. And some were just not having it at all. For the most part though, everyone was having a good time. And it's sort of hard NOT to enjoy yourself when there are so many different personalities and characters around. Like this lovely lady and her bodacious...hat.
Mariana Gonzales of TV Azteca.
These golden gals. This superhero and his perfectly gelled hair. Waldo.
And Miss New Jersey. Gold medalist Gabby Douglas was there.
So was Regis. Hank Azaria. And Cousin Terio with DeSean Jackson. Michael Irvin was also there, looking sharp as always for the cameras. Same with Deion Sanders. And John Clayton, who was not so dressed up.
Also, here is proof that he does NOT have a ponytail.
There was even a performance at the halfway point by cast members from Motown: The Musical. But the best part was seeing the players get into it.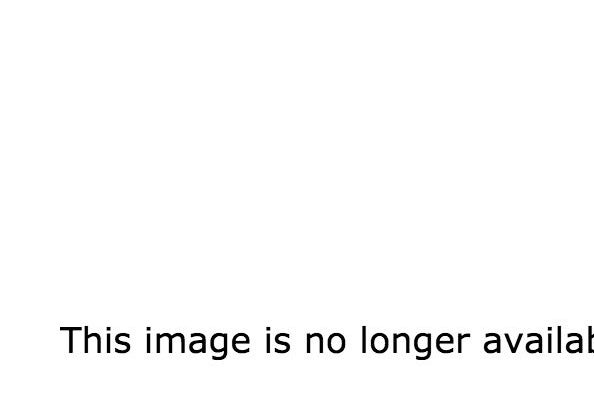 Golden Tate wore a GoPro camera on his hat during the Seahawks session along with Google Glass and Broncos linebacker Steven Johnson brought a camcorder.
And let their guard down and enjoy the moment. Because even though this event is for the media (and fans who have time to make it to Newark on a Tuesday)... It's an opportunity that might only come once, even for the best players. Which, for them, makes dealing with even this well worth it.