Earlier this month, NASA released the "sharpest large composite image ever taken of our galactic next-door neighbor [the Andromeda galaxy]," which is roughly 2.5 million light years away.

Taken by the NASA Hubble Space Telescope, the image is an astonishing 1.5 billion pixels and requires about 4.3 GB of disk space, meaning we'll never truly understand the massiveness of it, which is why it was transformed into a video.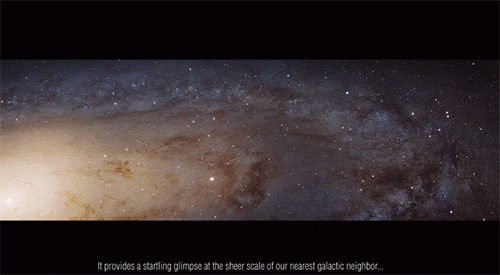 The video is a glimpse into to the sheer size of our nearest neighbor, and, in doing so, puts things into stunning perspective. Check it out:
Looks like there are no comments yet.
Be the first to comment!