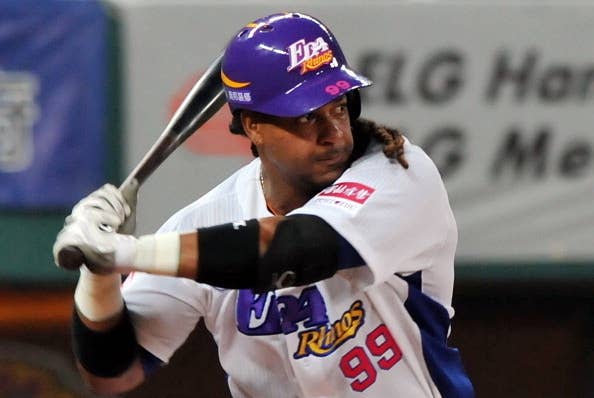 Hey, what do you know! Manny Ramirez has signed a minor-league deal with the Texas Rangers.
After spending the first part of the year in Taiwan playing in the Chinese Professional Baseball League, the 12-time All-Star will now report to the Triple-A Round Rock Express.
In Taiwan Manny, 41, batted .352 with eight home runs, 13 doubles and 43 RBIs, but decided to opt out of his contract with the EDA Rhinos in June to find an opportunity in the big leagues. Ramirez's last game in the majors was in 2011, when he played five games with the Tampa Bay Rays.