On Monday, Kraft announced that starting in January 2016, "Original Kraft Macaroni & Cheese in the U.S. will no longer be made with artificial preservatives or synthetic colors."
The change is part of Kraft's mission to "meet consumers' changing lifestyles and needs," and by the end of next year, Kraft Dinner (KD) in Canada will also remove synthetic colors in Kraft Dinner Original.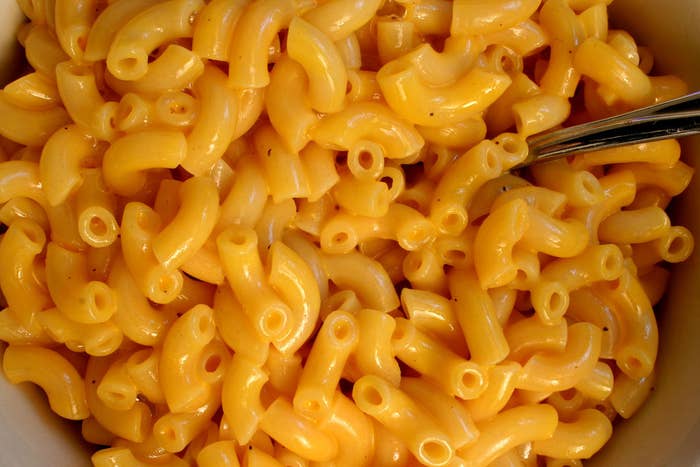 Which means the iconic super-orange powder will be replaced with "those derived from natural sources like paprika, annatto and turmeric."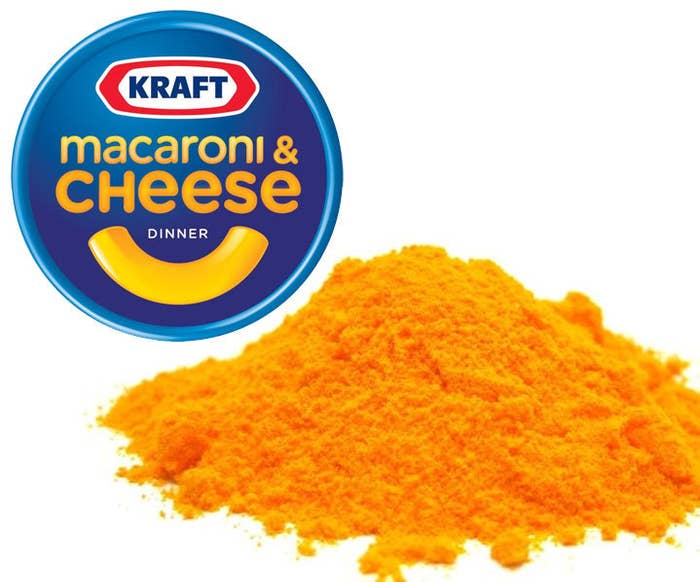 But what it really means is that your childhood is dead and everything is awful.
RIP neon orange cheese powder.