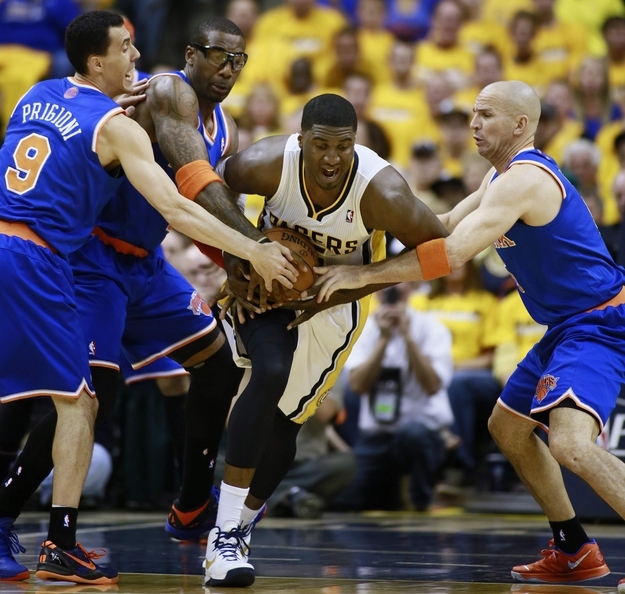 At least one part of the New York Knicks' game plan in the Eastern Conference semifinals was very clear: rough up Pacers All-Star center Roy Hibbert. By our count, Hibbert was knocked down 11 times in the series, fouled a total of 30 times in six games.
But in true Chumbawamba fashion, after getting knocked down, Hibbert got up again and again, averaging ten rebounds and three blocks a game in the Pacers' upset series victory. His most critical and memorable play came with five minutes left in Game 6 as the Knicks' Carmelo Anthony was driving to the basket for an emphatic dunk that would've put his team up by four points and no doubt silenced Indiana's home crowd. Hibbert was having NONE OF THAT.
Lesson of the day: You can knock Roy Hibbert down as much as you want, but you're never gonna keep him down.