By now, you've probably heard that Donald Trump does not consider Sen. John McCain — a Vietnam War POW — a war "hero," because McCain was captured.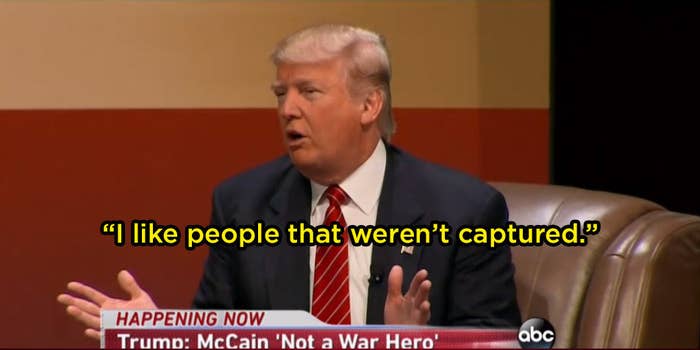 So naturally, after a two-week hiatus, Jon Stewart decided to kick off Monday night's show with a takedown of Donald Trump.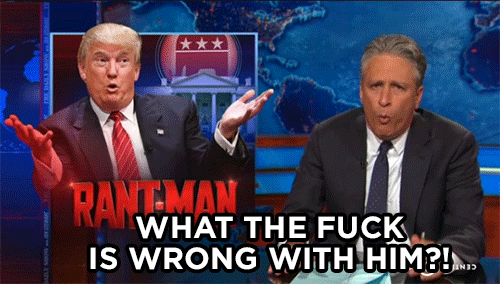 On top of a hilariously spot-on Trump impression...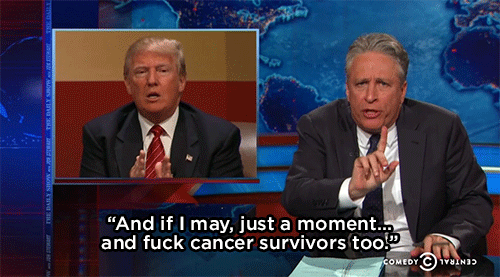 Stewart also called out the absurdity of Trump's whole stance on the matter.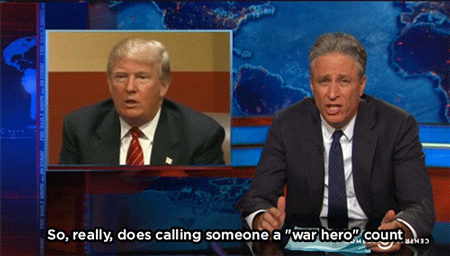 And even pointed out how low Trump has fallen, considering that even his fellow Republican presidential candidates are now having to recognize what a terrible person he is.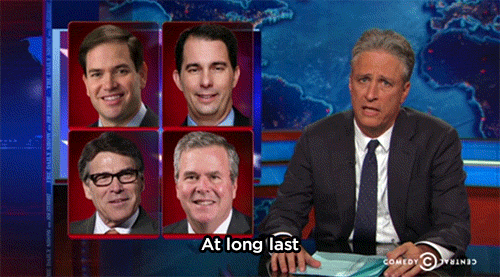 It was a perfectly executed segment, and just another reminder of how badly we'll miss Stewart when he's gone. Watch the video below: