On Monday night, Jimmy Fallon bid farewell to David Letterman, who will walk away from The Late Show on Wednesday night after 33 years as a late-night host.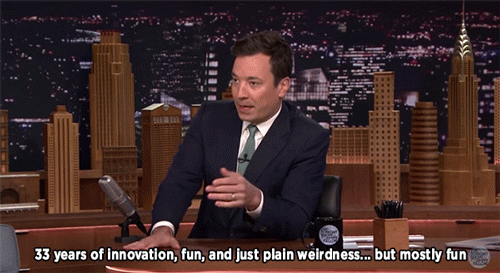 Fallon, who compared the post–Johnny Carson late-night airspace to the "Wild, Wild West," had this to say about Letterman's groundbreaking work: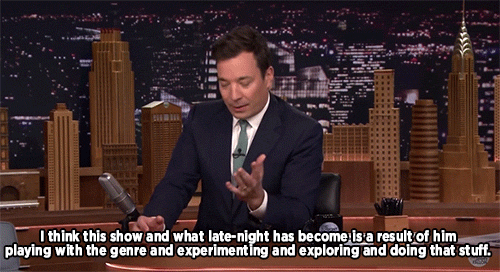 It was a heartfelt good-bye to the man who, ironically, has been unable to keep up with the innovative and experimental style of late-night he helped create.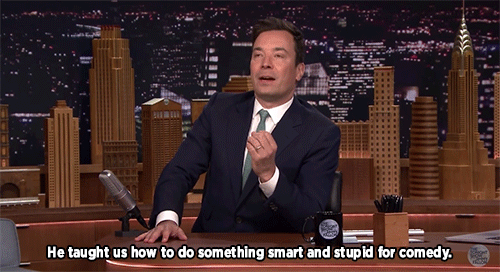 Enjoy your retirement, Dave!
David Letterman is the host of The Late Show. An earlier version of this post incorrectly stated that he hosted The Tonight Show.