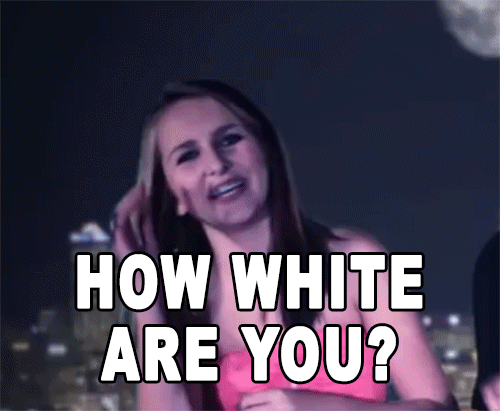 Felt bad for Lindsay Lohan?

Referred to Meryl Streep as "the best"?

Yelled "Wilson!" like Tom Hanks in "Cast Away" on more than one occasion?

Discussed Adam Sandler's movie career?

Done the "Top Gun" high-five and called it "the 'Top Gun' high-five"?

Had an argument over a boy band?

YouTubed "Ace of Base" and then listened to several Ace of Base songs?

Listened to John Mayer while hooking up with someone?

Drunkenly sang an Elton John song?

Blasted a Jesse McCartney song while driving?

Put Rebecca Black's "Friday" on a playlist?

Looked up the songs on a "Now That's What I Call Music!" album?

Gotten up to go dance because "The Macarena" came on?

Done the same for "The Electric Slide"?

Fist-pumped while dancing?

Recommended an NPR podcast?

Stopped everything to watch "Downton Abbey"?

Compared yourself or others to someone from "Friends"?

To someone from "Sex and the City"?

Made a real-life decision based on one of those character's lives?

Wished you could be best friends with Jason Segel?

Talked about how you are literally Liz Lemon?

Laughed out loud to Monty Python?

Seen the Blue Collar Comedy Tour?

Had a back-and-forth conversation using only quotes from "Talladega Nights: The Ballad of Ricky Bobby"?

Seen more than one Wes Anderson movie?

Seen multiple episodes of "Whose Line Is It Anyway"?

Watched bowling on television?

Run up the steps like Rocky Balboa?

Been jealous of a member of the royal family?

Been jealous of Lauren Conrad?

Said, "Uh-oh SpaghettiOs"?

Decided to go sailing and then went sailing?

Owned a pair of boat shoes?

Owned a pair of New Balance shoes?

Been to Martha's Vineyard?

Read a Nicholas Sparks novel?

Participated in a dog show?

Put your dog in a hotel for dogs?

Taken a weekend ski vacation?

Uttered the words, "Ugh, I'm so pasty"?

Been like, "I get a lot of freckles in the summer"?

Wore a T-shirt to the beach because you didn't put on enough suntan lotion the day before?

Had a sunburn but knew it was going to be OK because that's how you tan?

Said, "I can't/don't tan"?

Been proud of your turtleneck?

Attended an ugly-sweater party?

What about an Oscar party?

Changed the way you sing a song when you're alone?

Never been the only white person in the room?

Given a thumbs-up for approval and then nodded?

Attended multiple Phish concerts in one week?

Been outraged over People magazine's choice of the "Sexiest Man/Woman Alive"?

Cried over something Justin Bieber did?

Done an impression of Creed lead singer Scott Stapp?

Purposefully avoided talking about "12 Years a Slave"?

Defended Nick Cannon based on his performance in "Drumline"?

Defended Miley Cyrus based on her cover of "Jolene"?

Been the ivory part of "Ebony and Ivory"?

Wanted to be on MTV's "Real World"?

Watched "Saved by the Bell: The College Years"?

Eaten soup from a bread bowl?

Declared your love of guacamole?

Said, "I can't even" and then ended the sentence there?

Played the kazoo as an adult?

Thought about traveling back in time?

Attended a film festival?

Wanted to live in Portland?

Gone camping in a snuggie?

Been on a horse in the ocean?

Bought the clear Band-Aids because all the other ones were too dark for your skin?

Taken a group holiday photo shoot with your friends?

Used the hashtag #WhitePeopleProblems because you are white and had a problem?

Been personally offended by a post about white people?