Everyone Is Freaking Out Over Brian McKnight's Amazing National Anthem
Apparently we've all really missed him.
Causing fans everywhere to fall in love with the falsetto singer all over again...
And with every note, the power of Brian McKnight's voice strengthened...
Several Panthers fans took it as a sign...
While a few others naturally recognized it as an opportunity to remix McKnight's smash hit "Back At One."
In fact, shortly after he finished, "Brian McKnight" became the top trending topic in the United States.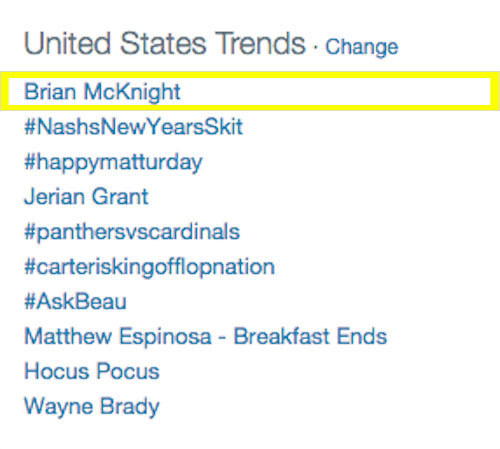 Welcome back, Brian McKnight. And thank you for once again blessing us with your magical voice.