To promote his new film, Terminator Genisys, Arnold Schwarzenegger teamed up with the charity After-School All-Stars to prank unsuspecting tourists on Hollywood Boulevard.
In addition to posing as the Terminator at Madame Tussauds celebrity wax museum...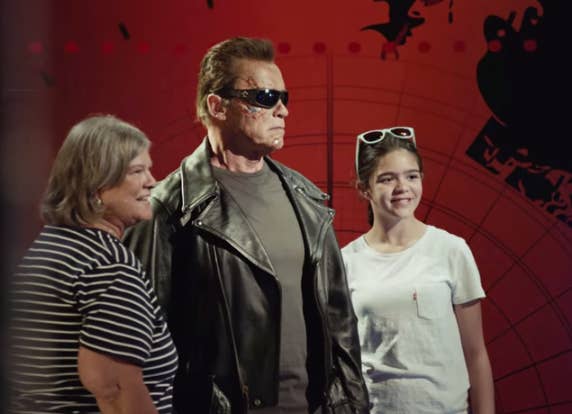 And scaring the crap out of people...
In their defense, though, Arnold Schwarzenegger is basically not human to begin with.