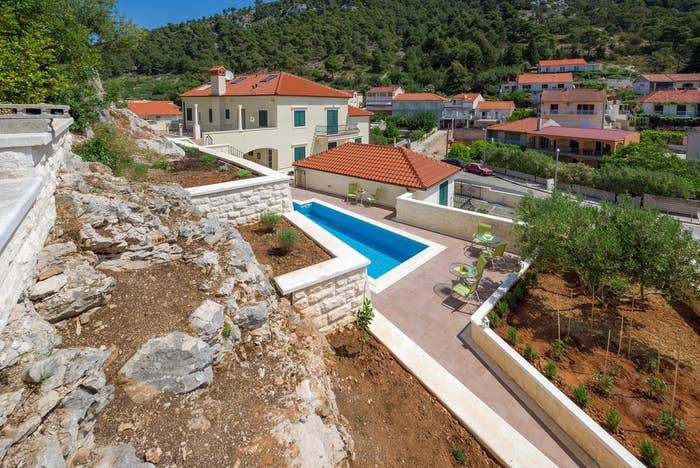 I just got back from Hvar, and I couldn't help myself but share this marvelous experience with someone! It is all that was promised and even more than that - a little something for everybody. Glamor and chick for those with deeper pockets; rich cultural heritage and beautiful architecture to excite every history buff; pure and unspoiled nature for all those delicate souls; beautiful accommodation reasonably priced for families and romantics.
Wide range of sporting events and sports challenges for those who prefer a bit more active holidaying; wild, sexy, all-night parties for party addicts; colorful summer festivals; fantastic Dalmatian cuisine - a must try for every true gourmet.
There are four main cities, but dozens of charming little villages and settlements scattered across the island.
1. Hvar Town is the largest among the cities and the hotspot of all kinds of events on the island. The most popular everything - clubs, beaches, and discotheques. Festivals found their place in the city of Hvar! But, Hvar has infinitely more to offer than the mere fashion. This ancient city dates even from prehistoric times and some of its monuments and buildings still stand as a living proof of the ages that passed!
I visited Fortica, the fortress from the 16th century and was left speechless with its breathtaking architecture and an amazing view over the city and the nearby archipelago, Pakleni Otoci (Hell's Islands). There's also the Cathedral of Hvar established in the 16th century, with the Franciscan monastery and an arsenal.
As for the nightlife, make sure to stop by the Carpe Diem club - it is considered the hotspot of all fun in the Adriatic where even the world celebrities come to party!
2. Stari Grad (Old Town) is the second largest city on the island and the oldest city in Croatia! It is also called Pharos as the Greeks named it in 384 BC! You can still see the remains of the Greek way of dividing land with the system of roads and terraced plots called Stari Grad Plains, and today it is protected by UNESCO!
During the summer, there are many festivals and sporting events organized in Stari Grad. It is surrounded by vineyards, olive groves, and pine forests! I visited Stari Grad while I was on Hvar island only once, and one day truly wasn't enough to see everything this old town must offer.
3. Hvar Island is praised for its delicious Dalmatian cuisine, based on fresh seafood, home-made olive oil, and home-made wine. When I was on Hvar, I truly enjoyed Prosek, desert wine, and octopus salad. The only thing I'm sorry about is that my holiday was too short and I had to leave Hvar before the Wine Festival in Jelsa in August takes place. Next year, I'm booking Hvar for August!
There is no point telling you which hotel to book. Everyone's taste, preference, and budget are different. There are hundreds of hotels, hostels, inn's, private rooms, apartment with pool, even villas available on the island; each with its charm and atmosphere.