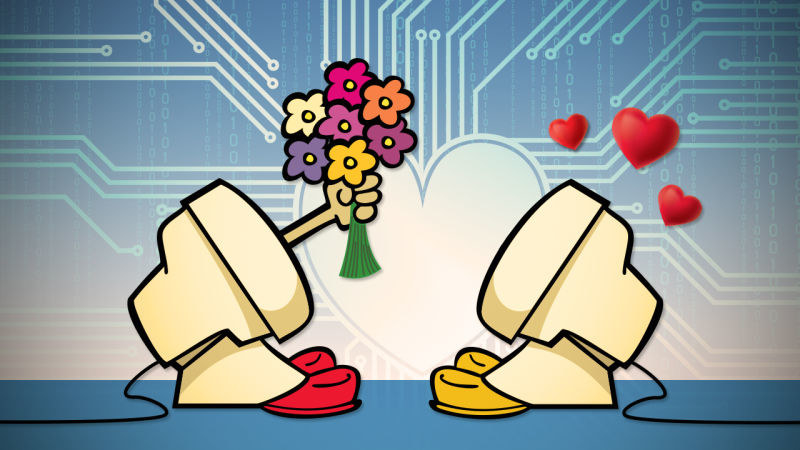 Boosting your online dating profile
Want to know how to make the most of your dating profile online?
Ask your friends who have successfully made love connections. These are the people who can give the best advice and not someone who is sitting at the bar alone.
1. Be optimistic and upbeat!
We all have down periods in our life but choose to be positive. Start with daily affirmations to encourage yourself rather than rely on someone else for motivation. At the end of the day, you shouldn't rely on someone else for your happiness. Be careful not to add any negativity to your dating profile.
2. Don't be a clone
Clichés are good for some areas of life, however, avoid putting them in your profile. It's boring and unimaginative. Be different. Show how good you are at something rather than tell. Watch how the reader responds to your ad by showing how much people love your cooking. Saying you're a good cook is outdated.
3. A person can tell a lot by a picture
My social media page has tons of pictures. Mostly about food and family, so anyone viewing my page, knows I enjoy at least those two things. Post pictures that show who you are or reveal your personality or your hobbies.
4. What do you do in your free time?
It's a good idea to list your hobbies, but don't talk about how obsessed you are about them. It may give the impression that someone will have to compete for your time says Kate Taylor, relationship expert at match.com. Who wants to compete with woodworking or tinkering with clocks?
5. Keep it real!
The worse thing anyone could do is lie on their dating profile. If you had a chance for a relationship with someone, then you may have screwed it by not telling the truth. Trust is essential to any relationship, including an online relationship.
6. Report changes
It's been awhile since you joined and a lot has happened. Provide updates! Did you lose some weight? Did you dye your hair? You should upload a few pics of the new you!
7. Spelling and grammar
These are the two things than can turn a person away without getting to know you. Most people believe that if you don't know the difference between "you're" and "your," you could be illiterate and in fact, you won multiple awards in science and math. Use your spellchecker, please!
8. Give us details!
Vague descriptions really tell the reader nothing. Talk about your favorite food and wine. Don't just say, you love red wine. Give an example that's concrete.
9. The profile picture
Who wouldn't want to see your smiling face? A pic that clearly shows your personality is likely going to be the one that captures the interests of many. And yes, avoid pics that could be mistaken for an adult advertisement. They are not likely allowed anyway, so why chance it?
Conclusion
Your online dating profile is the first impression you'll make. Write a better resume or profile using active, positive words. Remember to show what you mean, not tell a boring cliché. Update your information and let us know that you did graduation or got the certification you were seeking last time you checked in. Load clear and clean pics and use the spellchecker.
This post was created by a member of BuzzFeed Community, where anyone can post awesome lists and creations.
Learn more
or
post your buzz!