Classic Blue Is Pantone's Color Of The Year, And Here Are 9 Ways You Can Incorporate It Into Your Life
This really blue us away.
Everyone say hi to Pantone's 2020 color of the year – Classic Blue.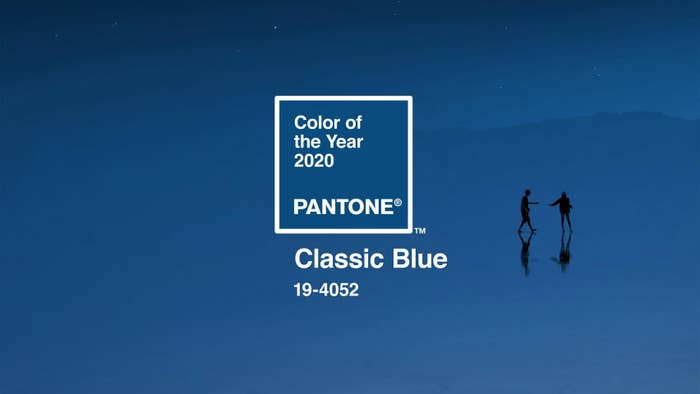 1.
Blue from head to toe
2.
Blue means business
3.
Keep it casual like Bey
4.
Lizzo's got blue jeans on blue jeans
5.
Lupita's touch of blue
6.
Billie's the "bad guy" with blue hair
7.
Everything is blue with Halsey's makeup
8.
Bieber's blue bathing suit
9.
And lastly, we've got Jaden feeling furry and fine in a blue sweater
So, how are you going to incorporate Classic Blue into your life? Let us know in the comments below, and be sure to drop a pic if you put the perfect fit together! 💙