Pick a favorite color

Which attribute best describes you?

What's a sure-fire way to boost your mood?

Dinner with a big group of friends

Which genre of movie do you prefer?

Which sweet treat do you find most irresistible?

Pick a shape
What Tree Are You?
Colorful and popular, you're a maple tree! As a maple, you can find your likeness in a number of notable places such as emblazoned on the flag of Canada. Not unlike your favorite rom-com, the maple tree features a sappy sweetness used in maple syrup, of course, but also maple cookies, cakes, fudge, you-name-it. The maple tree produces distinctive seeds in the late summer and early fall. Known to some as "helicopters" the seed pods are also referred to as "maple keys." The maple tree is prized for its brilliant color—look for sugar maples, plentiful in the east woods of The Morton Arboretum, awash in fiery oranges and gleaming golds in October.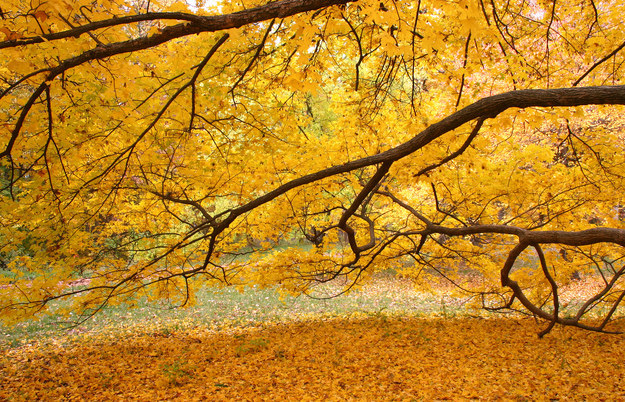 Strong, mighty and friend to forest creatures, you're an oak! Thanks to the acorns oaks produce, there is nary a squirrel that doesn't love this tree in fall, a time you can see its leaves turn a range of colors, including red and deep purple. There are more than 450 types of oak trees worldwide, and of all the countries, you can find the greatest number of different kinds of oaks in Mexico. Oaks are typically long-lived trees (much like a classic Casablanca or Citizen Kane). In fact, one white oak at The Morton Arboretum is more than 200 years old!
Exceptional and offbeat, you're a banyan! Like you, this national tree of the Republic of India digs a tropical locale. Given that the heat and humidity of such climates often leads to drowsiness, the story goes that beneath the enormous spreading branches of this tree one could once find resting Hindu traders known as "banians," helping to give this tree its common name. Its glossy green leaves are oval-shaped and the tree sports many knotty limbs as well as roots hanging from such limbs. The widest tree on the planet, The Great Banyan Tree in India attracts people by the thousands each year—visitors who come to take in the sheer size of this tree measuring two and a half football fields wide!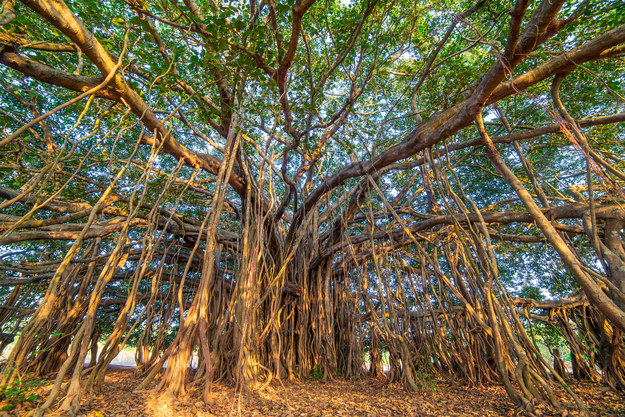 Laid-back and unique, you're a ginkgo! A native of China, the ginkgo has an "it's all good" vibe about it thanks to its pest-resistant and low-maintenance nature. Unlike most trees, there is only one kind of ginkgo—ginkgo biloba. Legend has it that this ancient tree contains properties that improve memory and lead to clearer thinking (the same is rumored to be true of ginger root). Supplements made with the tree's leaves are widely available, though evidence of its effectiveness is mixed. This tree really turns it on in fall, when its fan-shaped leaves turn a rich buttery gold.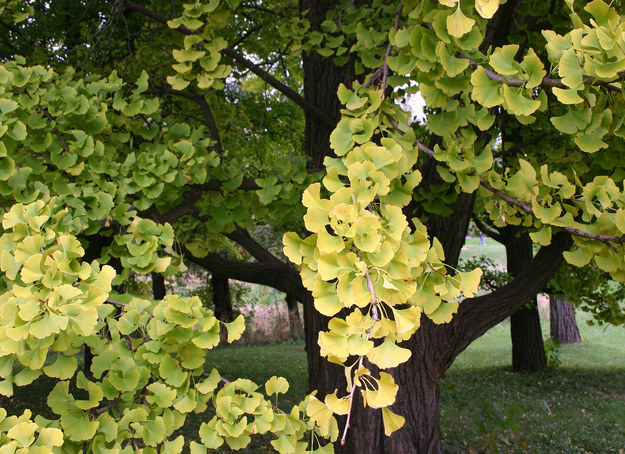 Dazzling and cherished, you're a magnolia! Just as you can't wait to try out a fresh new ensemble when the weather warms up, this tree is beloved for its beautiful pink, white and yellow spring blooms. There are the fragrant flowers of the Star magnolia and the goblet-shaped flowers of the Saucer magnolia, just to name a few. You can find magnolias throughout the United States, particularly in the South. Magnolias are among the most ancient flowering plants. Fossils of their forebears date back more than 100 million years!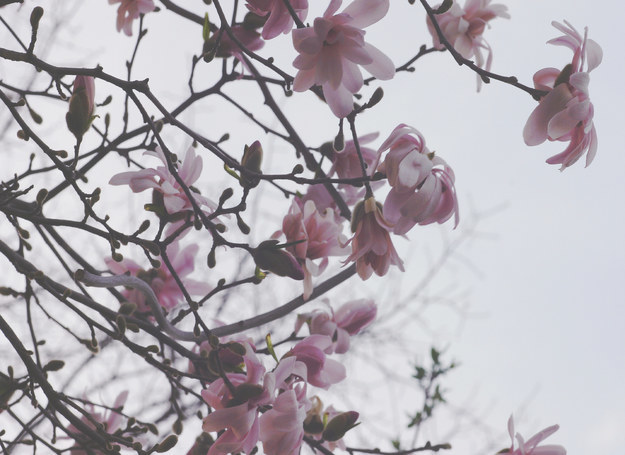 As someone who makes a lasting impression on those you meet, you're a redwood! The ancient redwood species captures the imagination. Easily reaching 300 feet in height, redwoods represent the largest and tallest trees on the planet—so tall one might consider them nature's star gazer. Find this grand evergreen in the coastal forest of Northern California, where specimens can exceed 600 years. Kin to the redwood (sequoia) is the dawn redwood, found on the grounds of The Morton Arboretum. Its fern-like feathery foliage emerges light green in spring, changing to dark green in summer, then a russet-brown in autumn.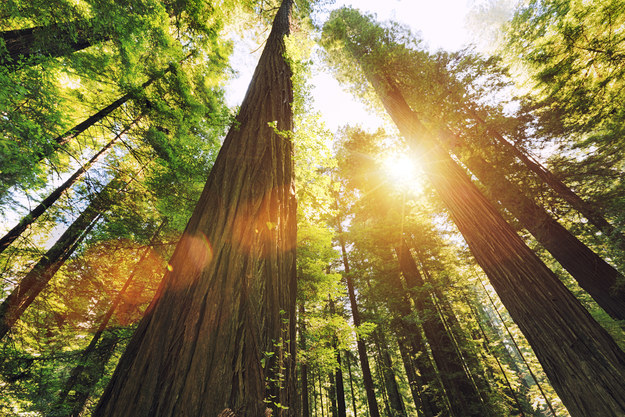 This post was created by a member of BuzzFeed Community, where anyone can post awesome lists and creations.
Learn more
or
post your buzz!