Bored Of Ring Of Fire? There's A New Way To Liven Up Your Pre-Drinks!
As University is just around the corner for most freshers (or those that won't let freshers die), many of us end up with new-found friends or old chums drinking to our hearts content. This is also known as 'pre-drinks', a social concept which has been exhausted to just plain old drinking, allowing the stage of getting to a good level of enthusiasm for the night ahead to be a boring endeavour. If the appeal of traditional pre's are getting you down there is a new method of becoming alcoholically endowed in a far more fun way; The King's Chalice. Created by a University of Southampton student, a Mr Luke Garland, The King's Chalice is 'a game of fun, strategy and alcohol, where your drinks are your life and your friends are your foes'.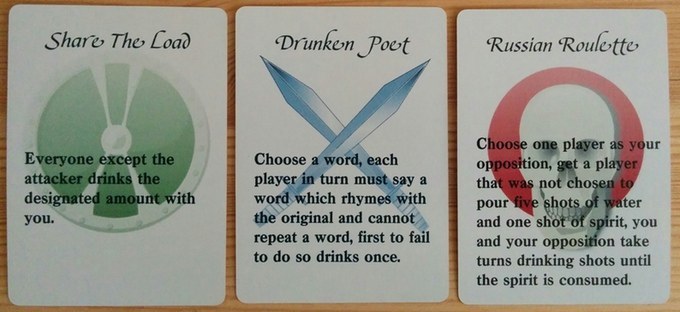 This innovative drinking game involves 4 main card types: Defence (shield), Offensive (swords), Suicide (skull) and an Epic card (chalice). Two drinking vessels are placed in the middle of the drinking chums, one being the King's Chalice and the other, the Jester's Cup, each to be drank in the process of the game. The game can be played to everyone's time limits and constrictions, so making the taxi won't be too hard! Each player uses their drinks as their lives, the one with the most remaining is the champion. Each player draws 4 cards to begin, each player can play a card in turn, some can be in defence of another card played! This game is strategic, dynamic and simple, allowing anyone to play. The rules are more clearly defined on the project site, here: www.kickstarter.com/projects/855188890/the-kings-chalice-drinking-game .
Currently the project is almost 10% funded, however, if not funded this incredible drinking game cannot become a reality. You have 26 days to pledge and make this game a reality, pledge here: www.kickstarter.com/projects/855188890/the-kings-chalice-drinking-game.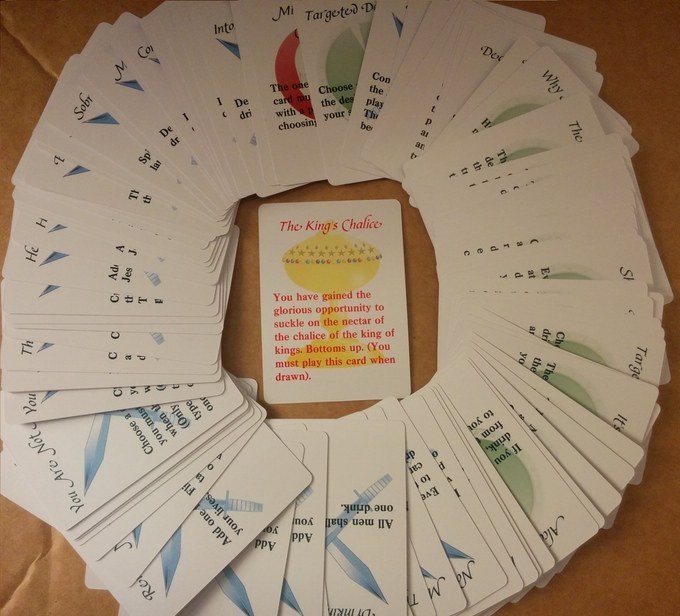 This post was created by a member of BuzzFeed Community, where anyone can post awesome lists and creations.
Learn more
or
post your buzz!