1.
People really stretching the definition of emotional support animal:
2.
When guests think your entire shift should be dedicated to splitting their checks:
3.
Finding passive-aggressive messages from guests:
4.
When you get a tip that will legit ruin your whole mood for the night:
5.
When a guest demands an obnoxious amount of garnishes:
6.
Rushing to the well to pick up your drinks, but your poor bartender looks like this:
7.
When you get the kind of tip that jingles instead of folds:
8.
When you're starving but the rush is lasting longer than expected so your dinner is from the fruit caddy:
9.
When you're sweeping and find a dirty surprise waiting for you:
10.
Getting life advice instead of an actual tip I could use:
11.
Or jokes:
12.
Dropping your freshly washed silverware on the dirty floor:
13.
Dying inside when you have to bus a table like this:
14.
Dealing with absolutely ludicrous requests from guests:
15.
A guest being rude from across the restaurant: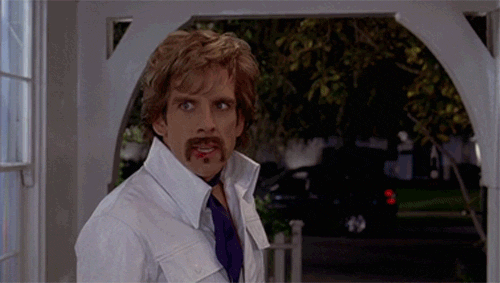 16.
Managers encouraging guests to get you in trouble:
17.
Telling yourself you're going to make so much money tonight then ending up with tables like these:
18.
Screaming in frustration when the Coke is out again:
19.
Clearing a table to discover the waters with lemon were never even touched: