In case you haven't heard, the Grammy Award nominations were released today. Notably missing from the list was THE FREAKING WEEKND.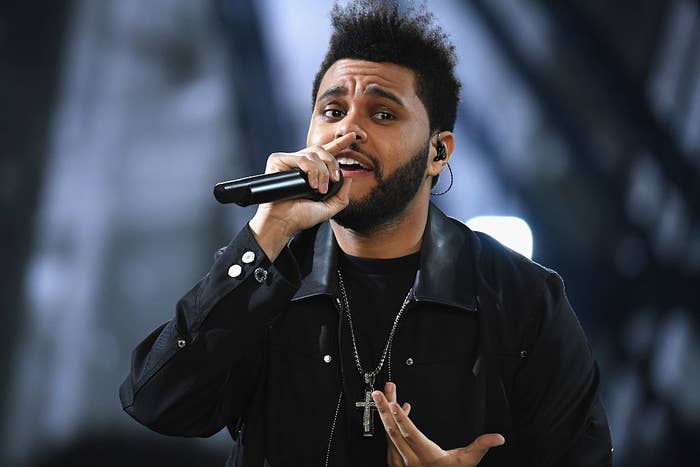 A little background for ya: After Hours made history with the biggest streaming week for an R&B album, and the single "Blinding Lights" was one of the top hits of 2020. It even broke the record for a song with the highest number of weeks in the Billboard Hot 100's Top Five!
The Weeknd himself tweeted today that the Grammys owe him and his fans transparency:
I JUST DON'T GET IT. And I'm not the only one who's pissed. The internet is ablaze with fury that one of the best artists of the year was inexplicably snubbed. So here are some tweets summing up our collective outrage and disbelief:
1.
A few people couldn't believe that Justin Bieber was nominated while The Weeknd wasn't...
2.
...okay, more than a few people:
3.
Some found TV clips where the Grammys are called "garbage":
4.
Others pointed out the flawless record of After Hours:
5.
This guy found Kanye West peeing on his Grammy highly appropriate:
6.
Someone switched up The Weeknd's lyrics, and I like them even better now:
7.
This person found the perfect clip of a basketball player saying the word "ridiculous" with the passion of every fan right now:
8.
This woman summed up what we're all feeling today:
9.
Some people were ready to jump on their dragons and pull a Daenerys Targaryen:
10.
Others expressed very relatable sentiments:
11.
Rep. Ted Lieu of California admitted that he's not much into young people's music, but even he realized this ain't right:
12.
This person could not believe that the Weeknd was skipped over but Coldplay, of all people, were nominated:
13.
Some people declared The Weeknd the Artist of the Year despite the injustice:
14.
Others joked that President-elect Joe Biden needs a plan to deal with this crisis:
15.
This guy shared an evolution of trash:
16.
This woman pointed out that The Weeknd's ex Selena Gomez was unfairly snubbed too:
17.
And some people reminded us that awards don't mean shit at the end of the day. What matters is the music and how it affects the fans:
What do you think about all this mess? LMK in the comments below!