In case you missed it, the Oscar noms were announced yesterday. Four Asian actors were nominated this year — the most in history!!
Three of the actors were nominated for Everything Everywhere All at Once: Michelle Yeoh for Best Actress, Ke Huy Quan for Best Supporting Actor, and Stephanie Hsu for Best Supporting Actress. In addition, Hong Chau earned a Best Supporting Actress nom for her performance in The Whale.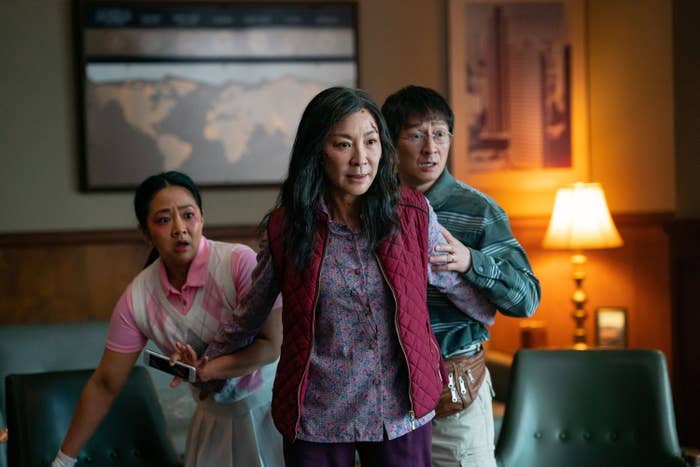 It's remarkable that it's the first Oscar nom for each of these actors — especially considering that Michelle has been an icon in the industry for 40 years!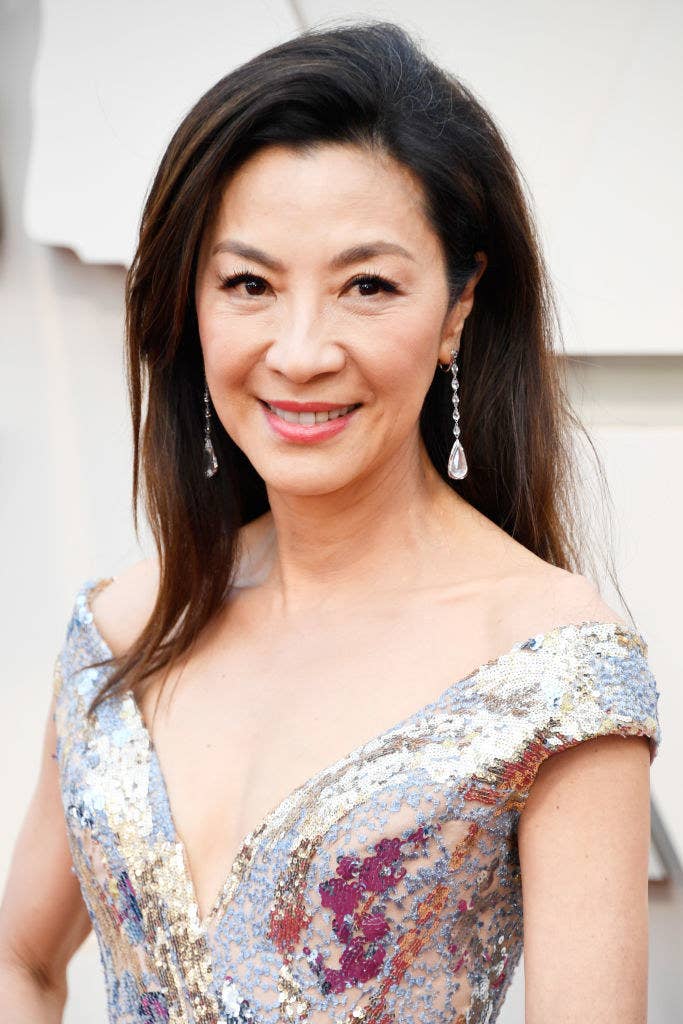 During a recent interview with Entertainment Weekly, Stephanie said, "When I think about Michelle, I just feel so lucky and grateful that I get to be alongside her in this record-breaking, history-making moment. I know that has not been an easy road for me, and she's had to go through that times 10."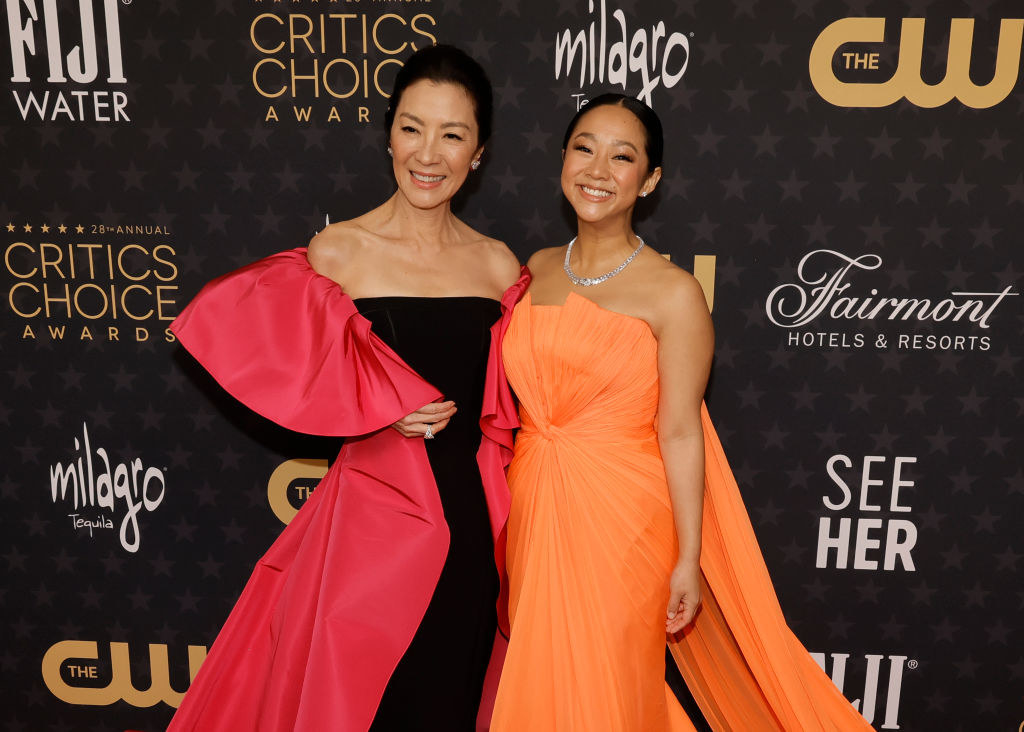 She continued, "So it's pretty wild that we're having this moment together. Our movie is a lot about intergenerational trauma, but I feel like today we get to have a public-facing moment of intergenerational healing."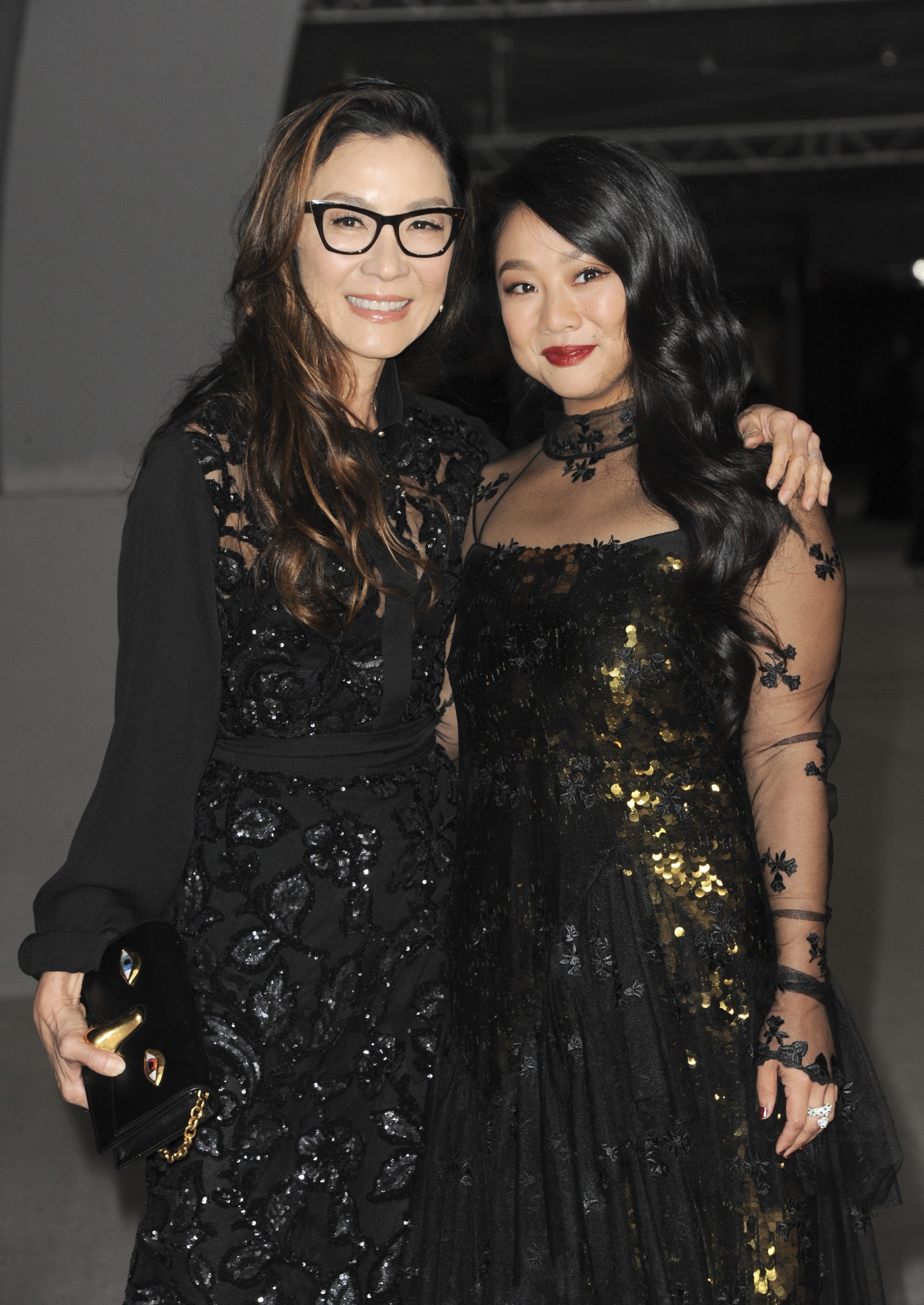 The 32-year-old shared that Everything Everwhere feels like "the most honest handshake" she could possibly have with Hollywood. "It really encapsulates so much of my training and what I wish for. I feel really passionate about dramaturgy and story."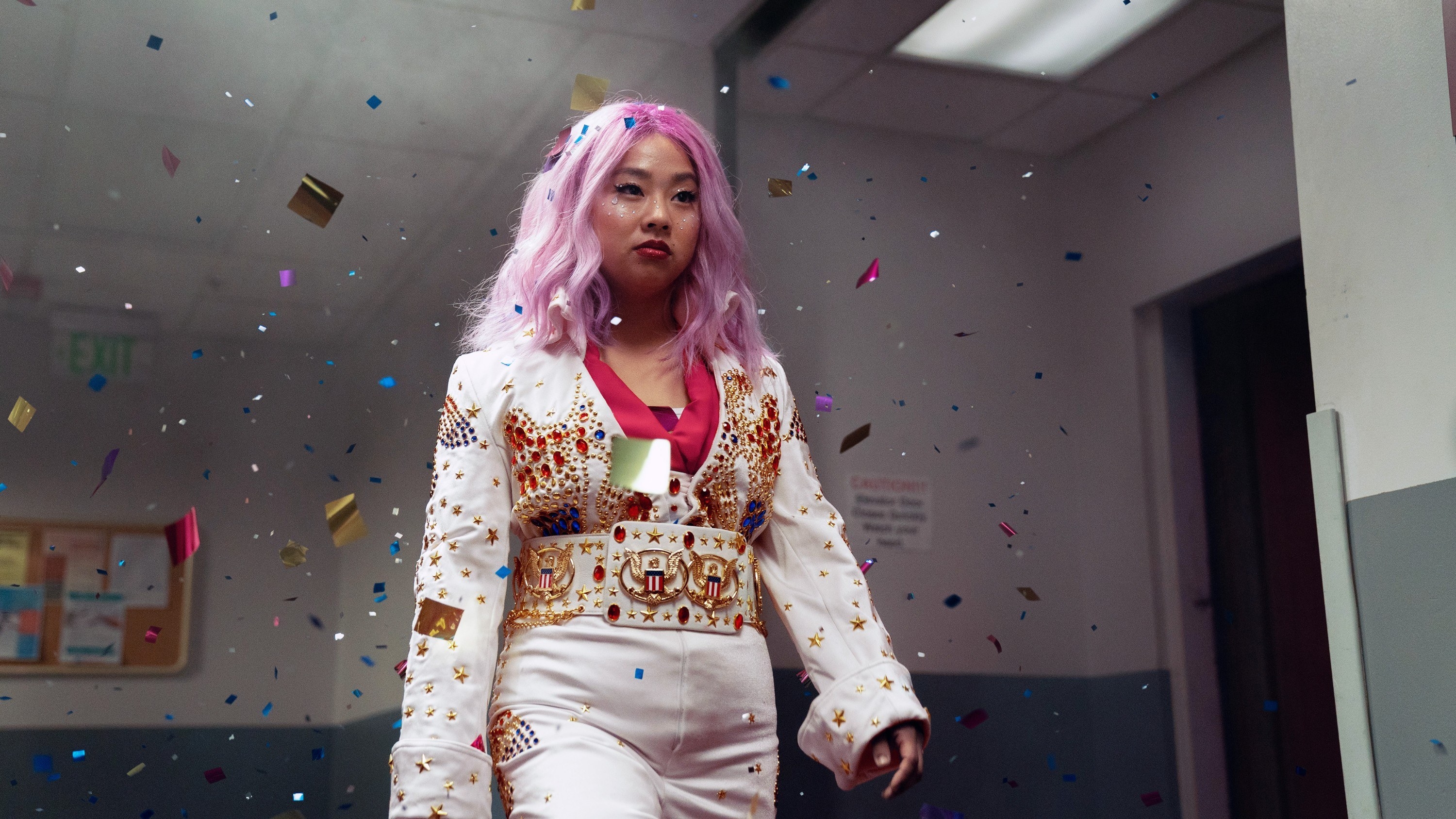 Stephanie continued, "I know so many people see themselves in Joy and Jobu. So I really feel like anytime good news happens, it's not just for me. It's for so many other people as well who don't get to be seen or don't get to be heard and are desperately wanting to know that they're worthy of existing."
Stephanie, Michelle, and Ke will be together onscreen again soon in an upcoming Disney+ show — a good sign that this positive momentum of Asian representation might be sustained rather than fade away.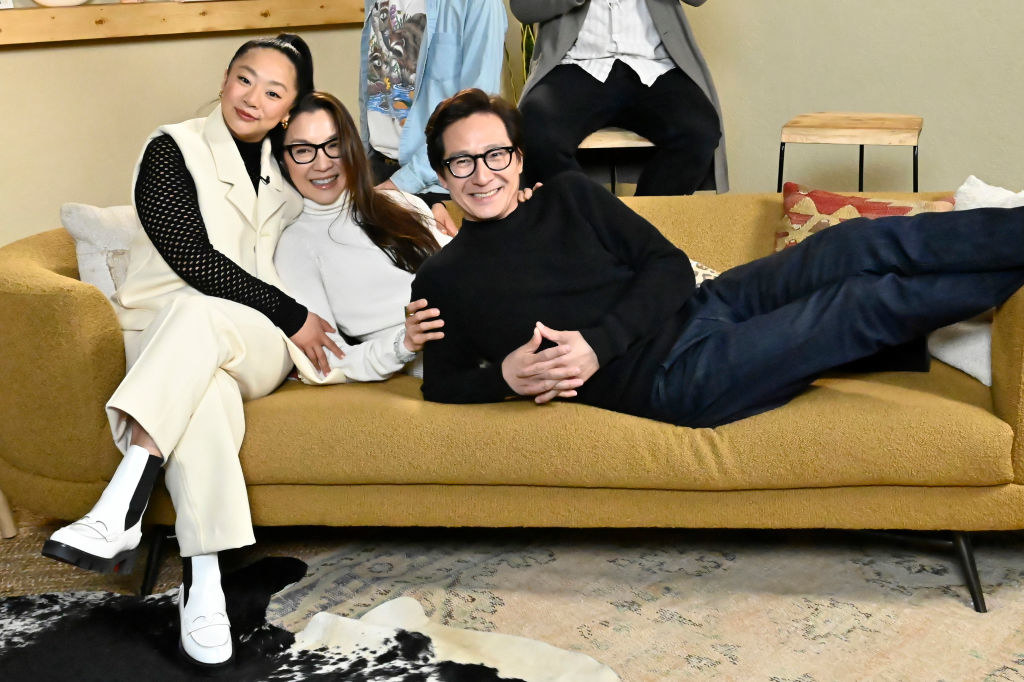 "I do believe that it's going to be sustained," Stephanie said. "I think some changes are really happening, and I think today was a really big deal because of that. I mean, you really think about it, and you're like, 'Ninety-five years is a really long time for there to hardly be any Asian actresses nominated for Best Actress.'"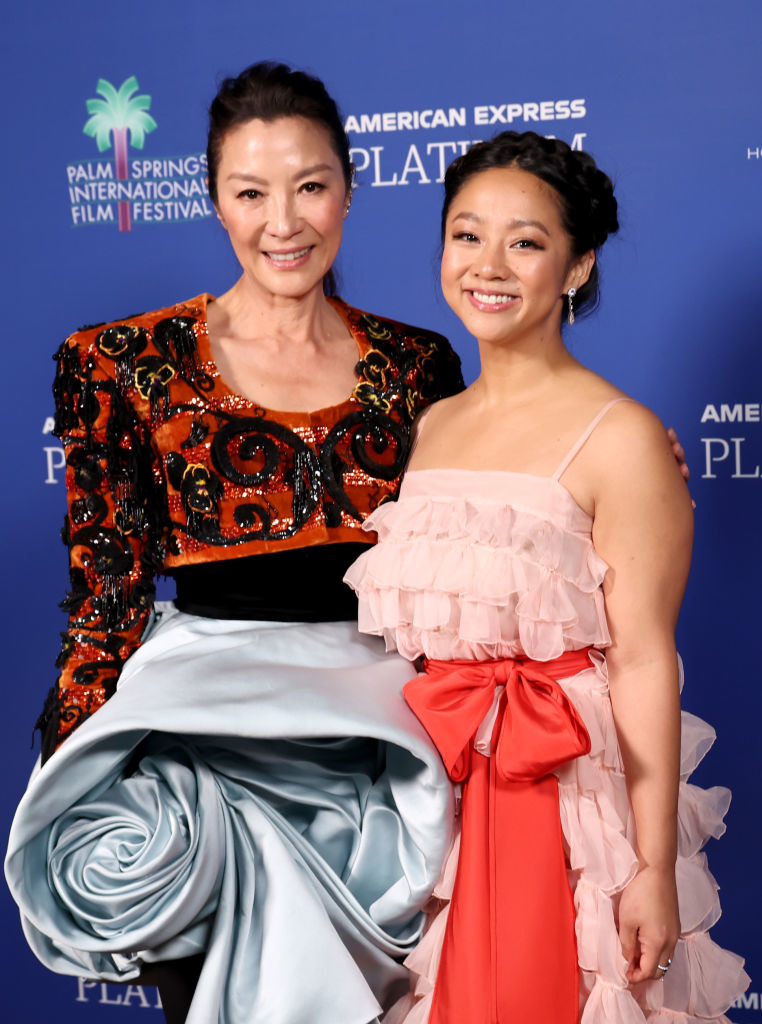 She concluded, "That is our collective history, but that history is also being broken."
I'm so proud of these actors, and the world is too! Here's what the internet had to say about their Oscar nominations: