"SNL" Highlighted The Differences Between Black And White Americans, And This Is So Important
"Let's just say we've seen this movie before."
Last night, Saturday Night Live poked fun at the different ways Black and white Americans can view justice.
The cold open started with two Black Minnesota "news anchors" and two white ones. They began the segment by discussing the trial of Derek Chauvin, who has been charged with the killing of George Floyd.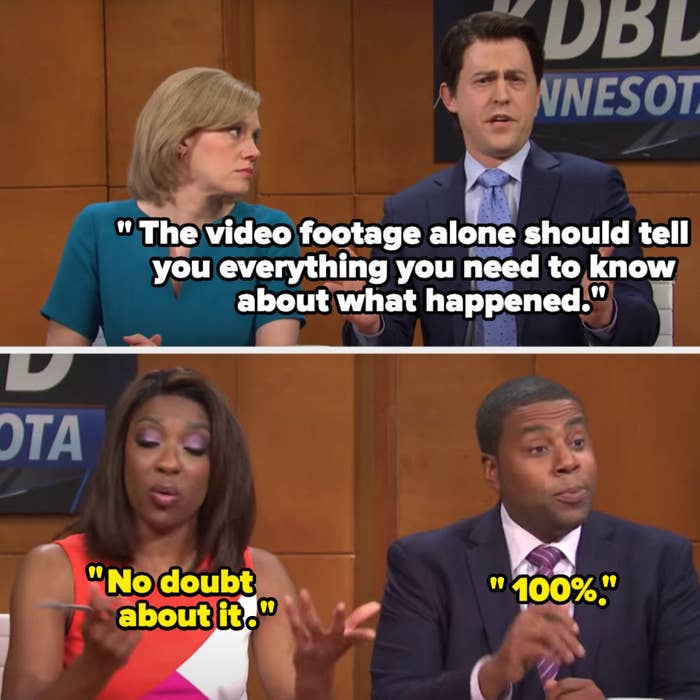 They all agreed that OF COURSE, everyone wants "justice to be served."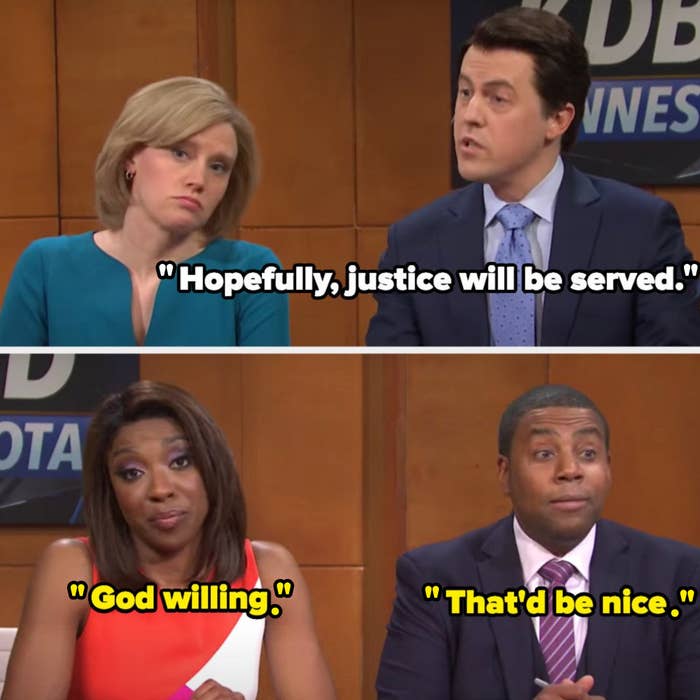 But they totally disagreed about the likelihood of Chauvin being convicted.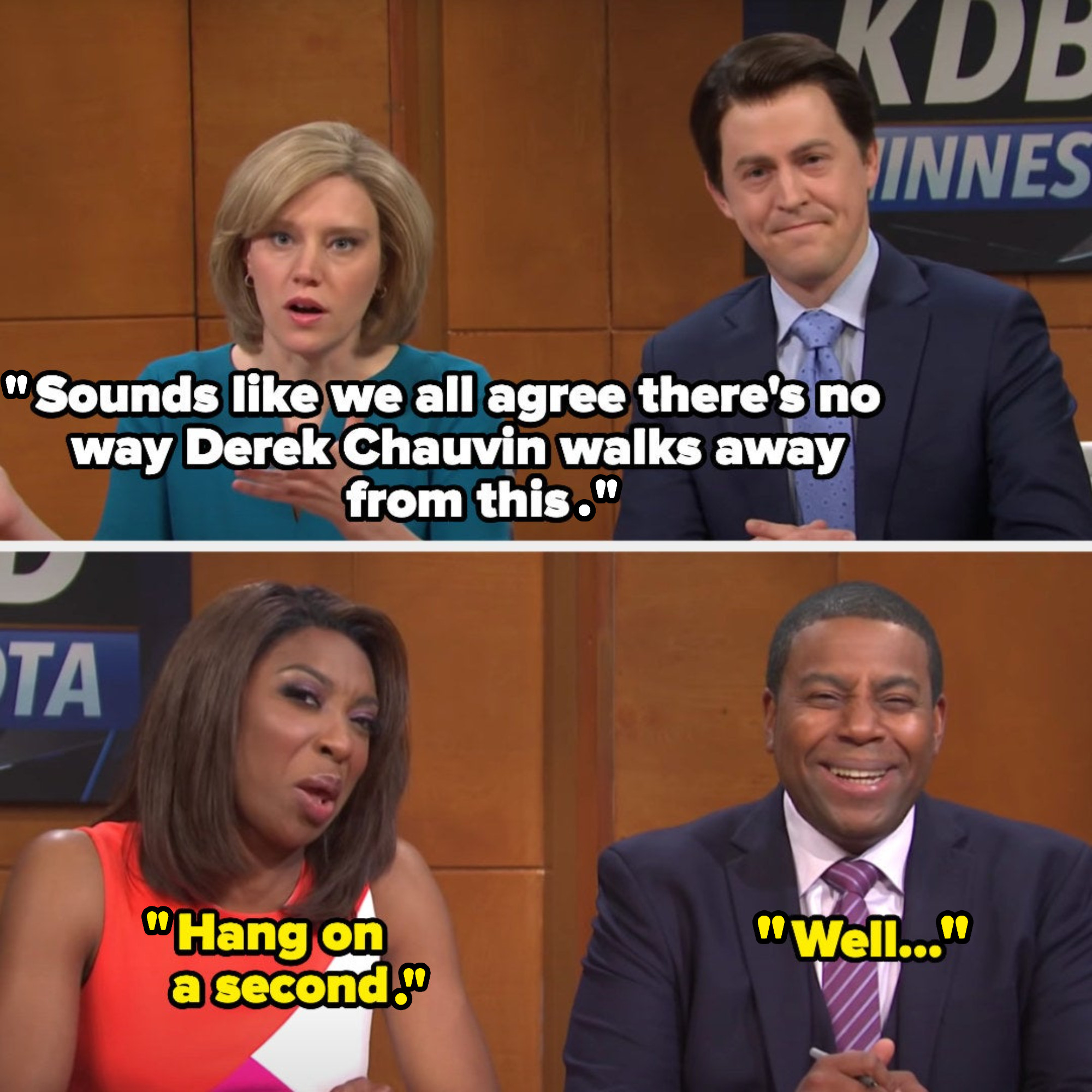 The white anchors insisted there's been a lot of progress since the Black Lives Matter protests, which...they might really believe? Who knows.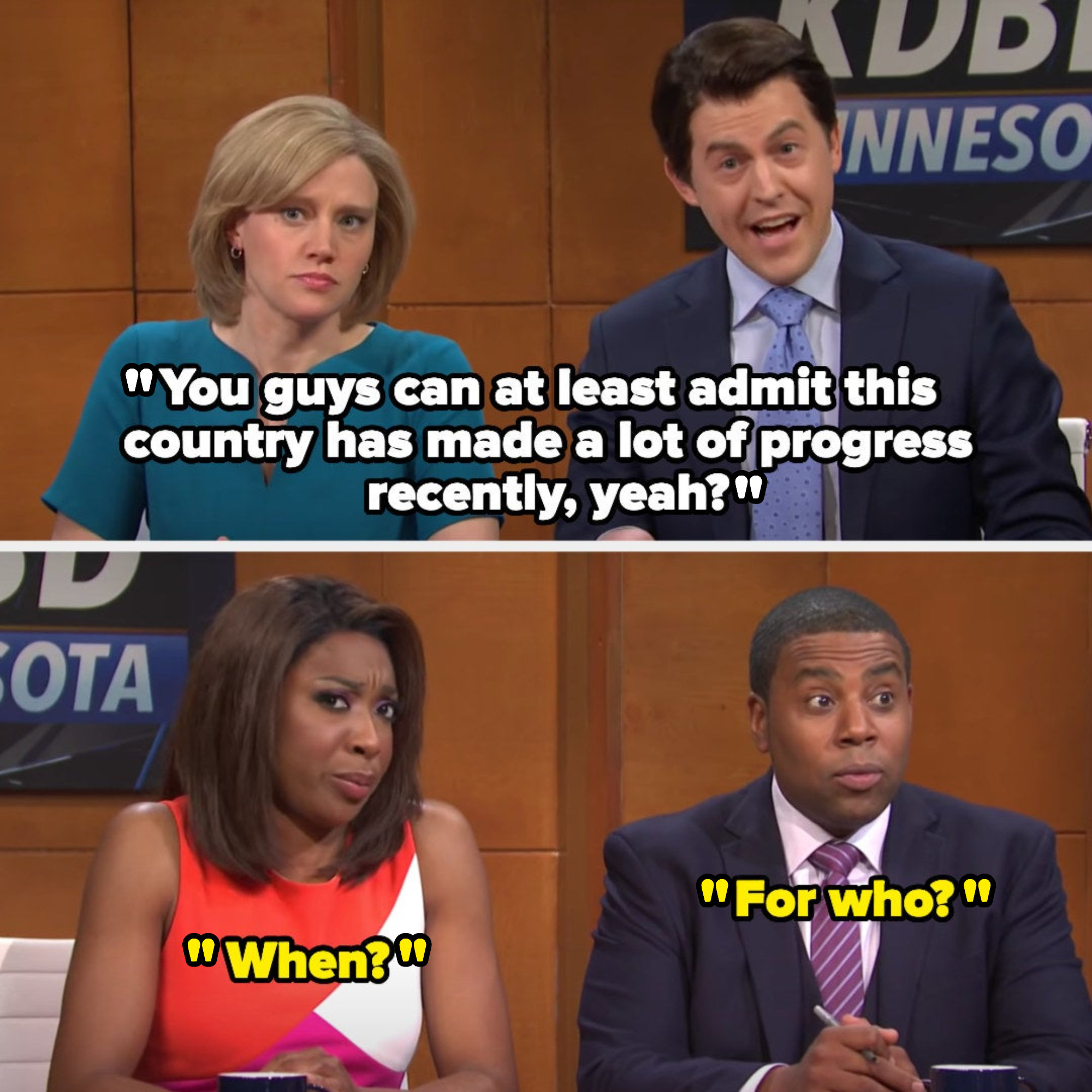 Then "Craig" decided that his thoughts deserved to be heard.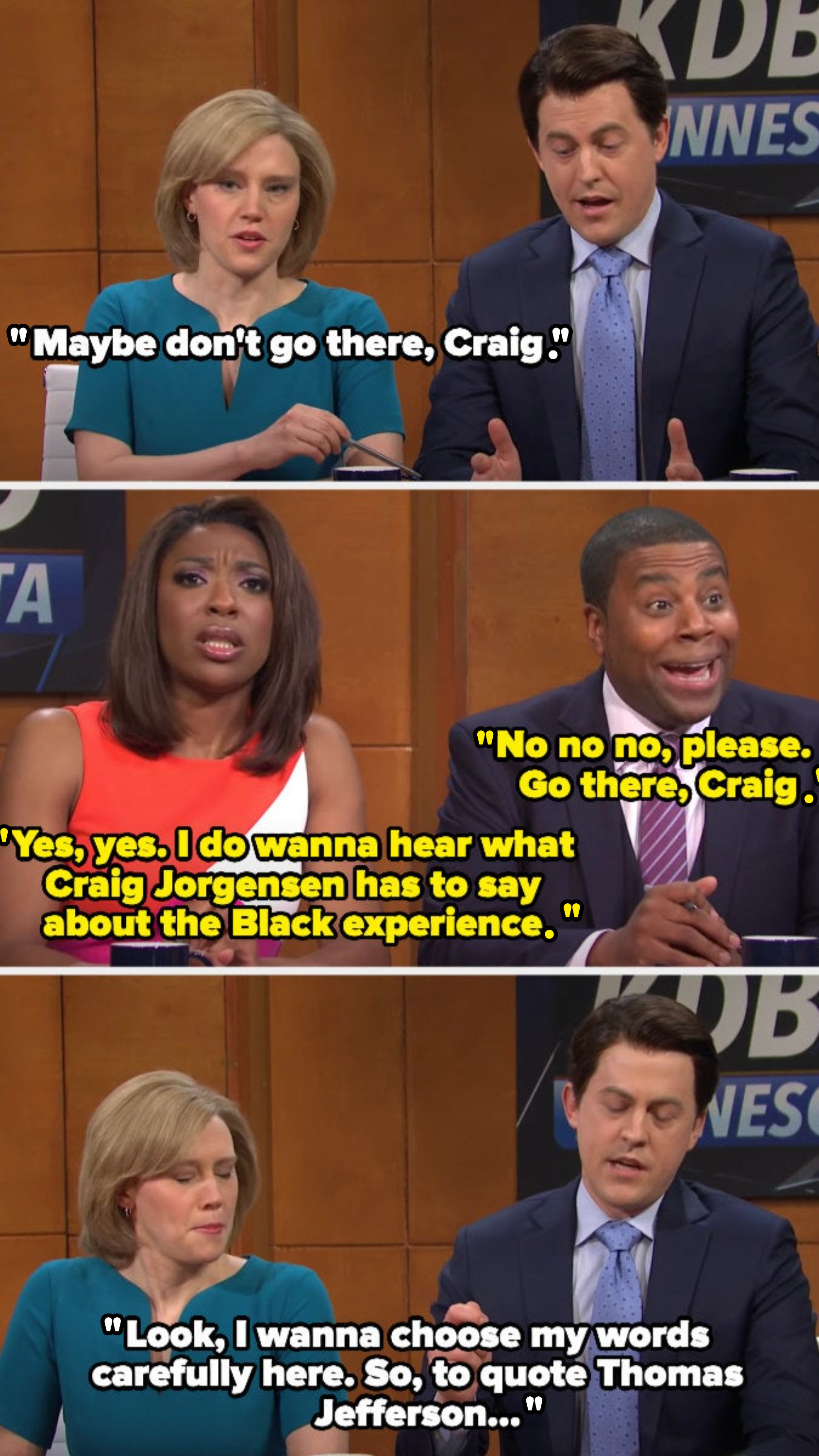 Since they couldn't agree, they asked the meteorologist to settle the debate.