Red Table Talk is a powerful show that isn't afraid to dive deep. Jada Pinkett Smith, along with her mother Adrienne and daughter Willow, invite guests to join the three generations of women in open conversations about issues like marriage, race, addiction, and healing.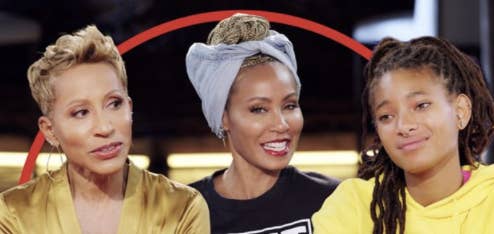 In this week's episode, motivational speaker Jay Shetty and clinical psychologist Dr. Ramani Durvasula joined the red table to offer advice for those suffering from anxiety as the world grapples with the coronavirus. Here are their best tips:
1.
Don't judge your reaction.
2.
Ask how you can be of service.
3.
Stay in touch with family and friends.
4.
Be mindful of how much pain you accept.
7.
It's not your job to convince your friends to take this seriously.
8.
Take the time to grieve.
10.
Ask for all the time and space you need from your partner.
11.
Focus on the present.
12.
Remember that you can only give if you're not empty yourself.
14.
Rewire your thoughts on loneliness.
16.
And please your senses.