A little while ago, we wrote about people who won a year's supply of free stuff. Well, there were so many comments that we had to share those, too!
We also included more responses from the original Reddit threads here and here.

1.
"An Einstein Bros. Bagels had a grand opening a couple years ago and were giving a year's worth of coffee and bagels to the first 20 people in line. I told my boyfriend I'd be waking up early to go, and he laughed at me and said there was no way I'd actually do it (I like sleep; I love bagels). We made a bet that if I went, he'd stop incessantly asking for a second cat for a year. If I didn't, we'd get a second cat and name it Bagels. I went and got a pad of coupons (each valid for one week of the year) for a free bagel with cream cheese and coffee. Somehow, we also got a cat named Bagels a few months later."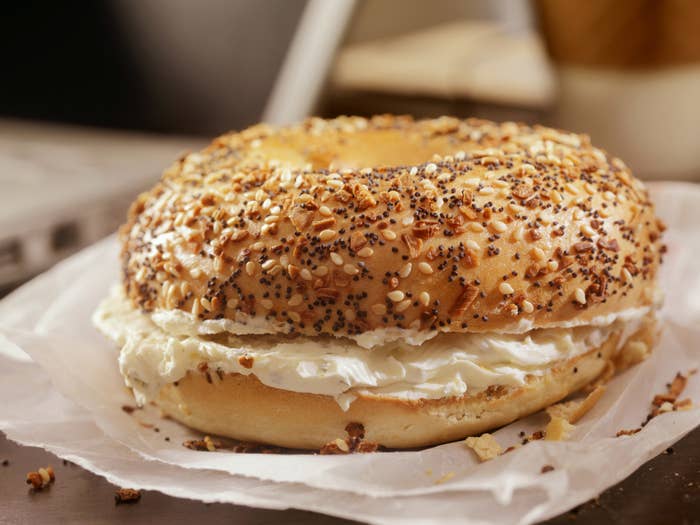 2.
"I won Chipotle for a year from my local radio station! It was amazing. They sent me a deck of cards (52 cards total) to use on anything at Chipotle with FREE guac. I was in college, and it was perfect for me! Of course, I shared with my siblings and friends, and I still remember eating the very last free Chipotle meal. It was sad to see the end!"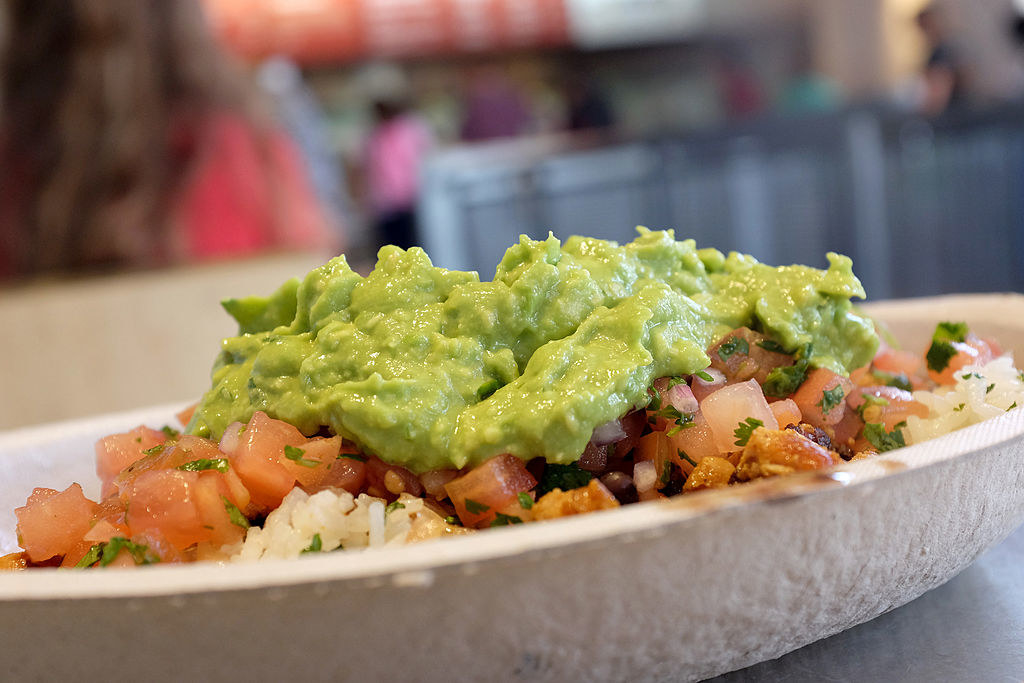 3.
"I won a year's worth of chocolate. I'm not a huge fan of chocolate; I'm more of a savory person myself. So, I was expecting my winnings to last well over a year. It ended up lasting less than a month. Everyone kept taking a few bars here and there, thinking I wouldn't notice since there was so much. By the time I actually went to get some for myself, there were two bars and a pack of hot chocolate mix left."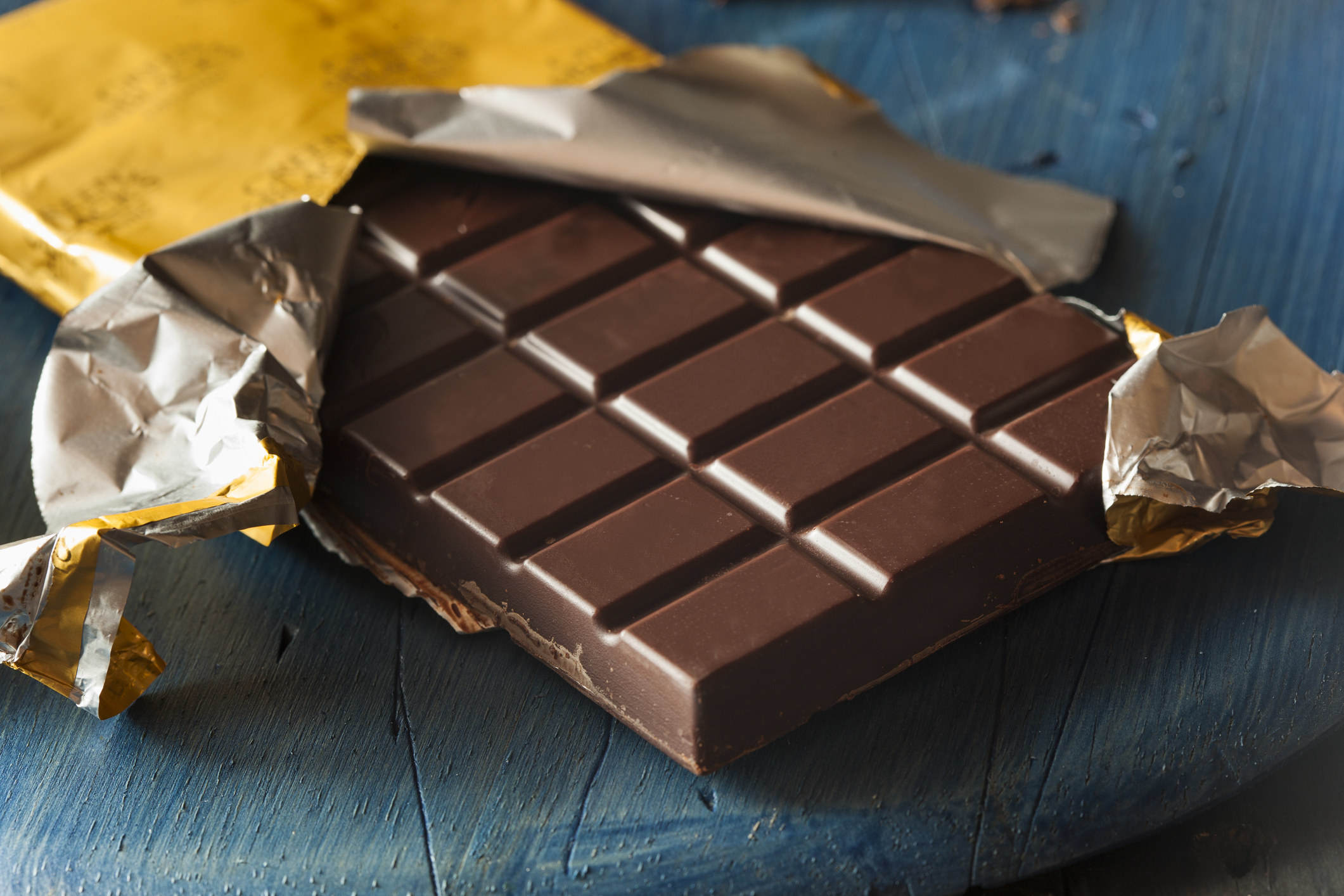 4.
"A former coworker and I went to a hockey game with our families. The home team held a contest to win free Sonic for a year. I gave my co-worker $1 to enter the contest, which was hitting a puck the closest to the net. He won! We decided to split use of the prize during alternating weeks. The prize was a weekly card that we peeled stickers from when we used it."
5.
"My cousin won a concert and limo per month for a year from a radio station in the early '90s. The great part was when we found out she got to choose the concert tickets and limo dates separately. So, we would take the free tickets for a concert we would drive to. And we'd buy tickets to a better concert, take the limo, and drink."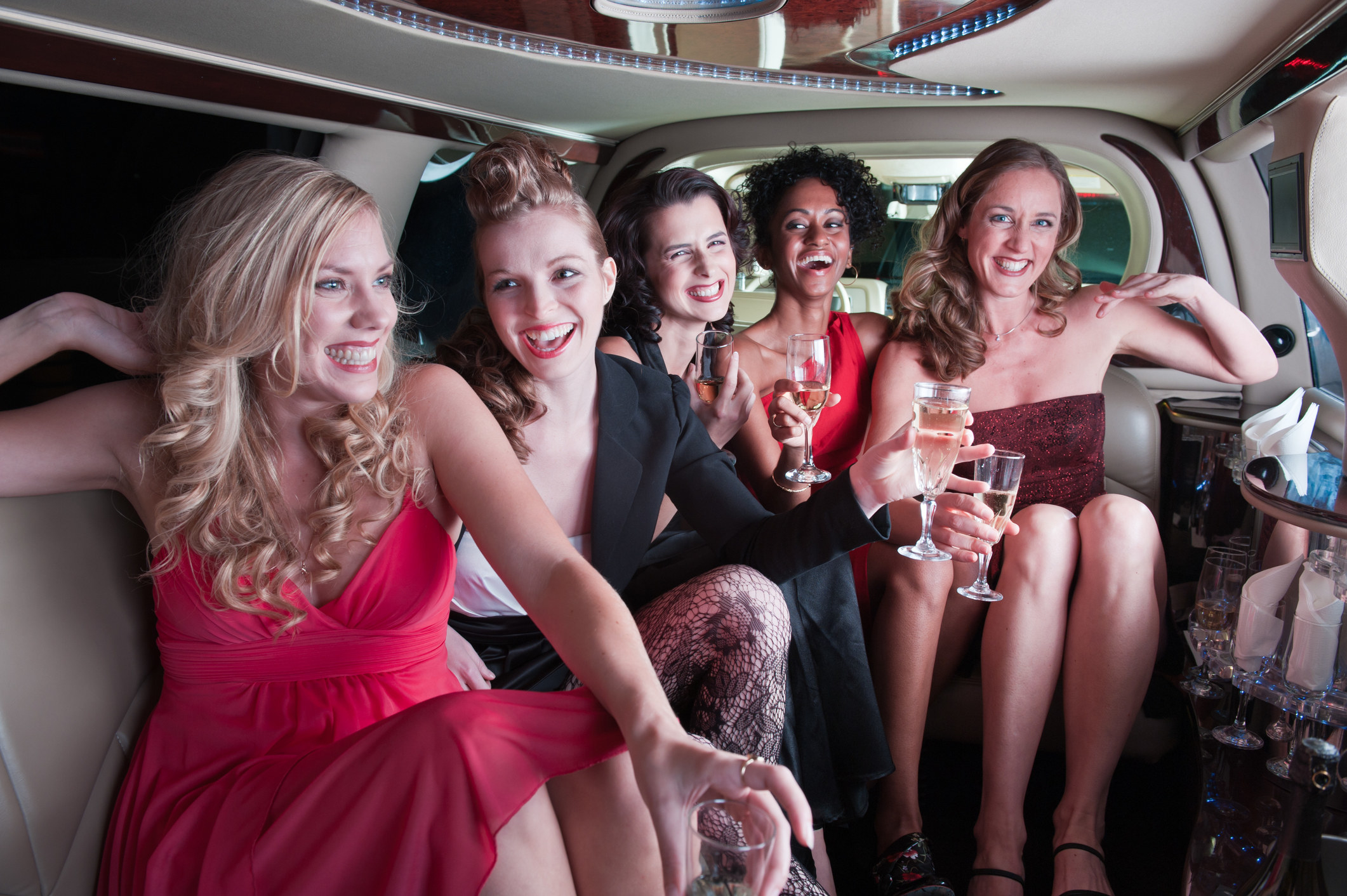 6.
"My friend and I got a free year of Big Macs. We were poor college kids, but I got sick of Big Macs and gave my friend my punch card. He ended up getting two a week for ages. He got sick of them too and started getting meatless ones. Neither of us have eaten one since, and it's been probably a decade."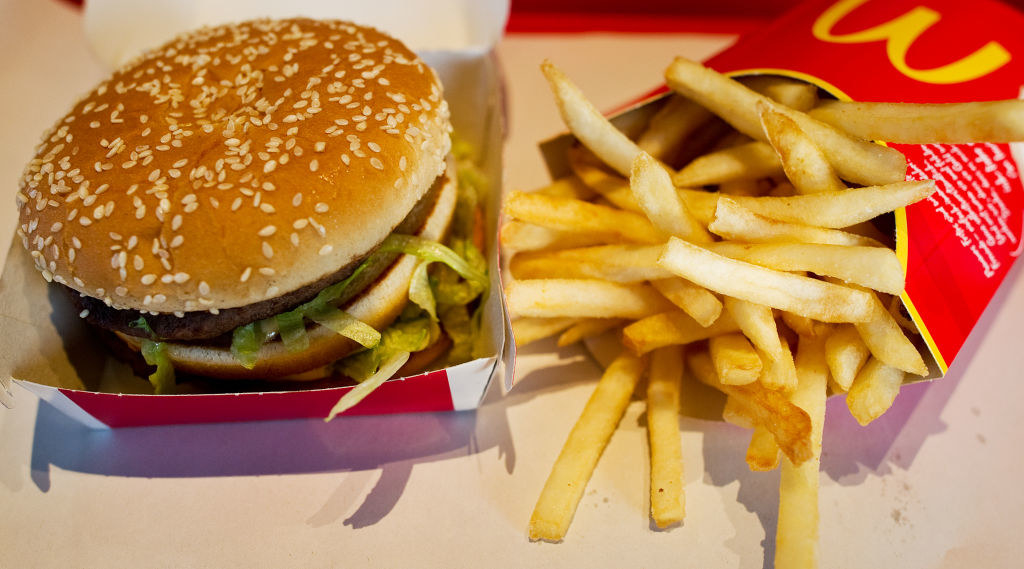 7.
"My mom won a year's supply of Tide. That was about six years ago, and it lasted for a good two years because it was an overwhelming amount of pods and liquid detergent. Like, it was definitely more than a year's supply considering I remember 36 huge boxes of the 48-count Tide pods. She donated some, gave it away to people, and used it. Saved us a crap ton of money."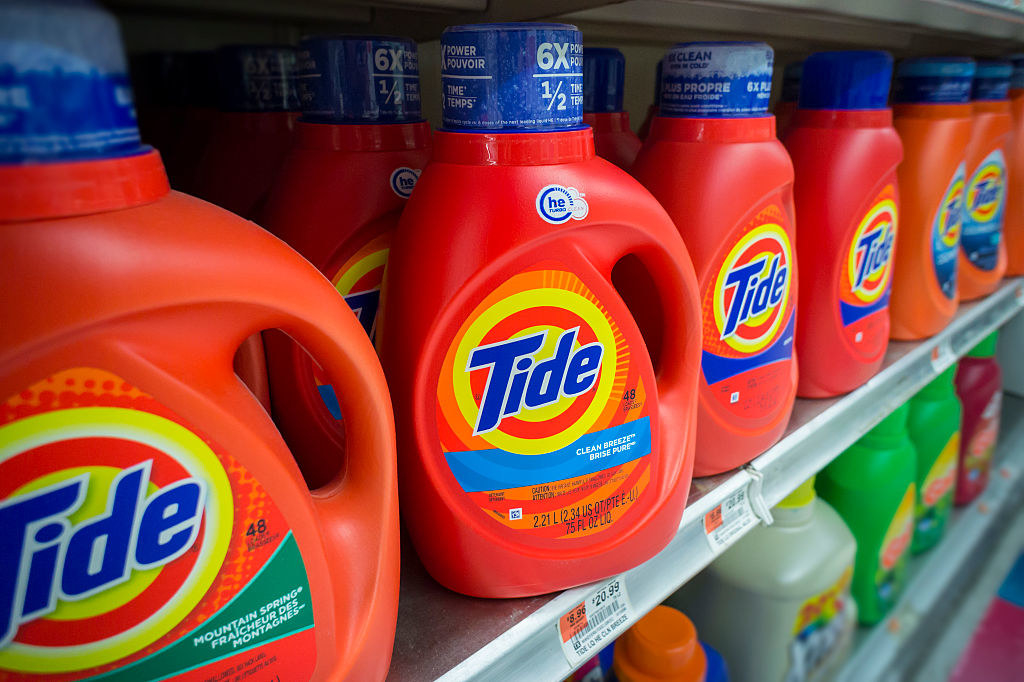 8.
"I won a year's supply of Krispy Kreme when they opened a new location on my block. I was randomly selected from among their customers during the first week. What I actually got was a free pre-packed dozen original donuts once a month. This was during the early-ish days of the pandemic, and we couldn't socialize with other people much, so it was hard to give any of them away."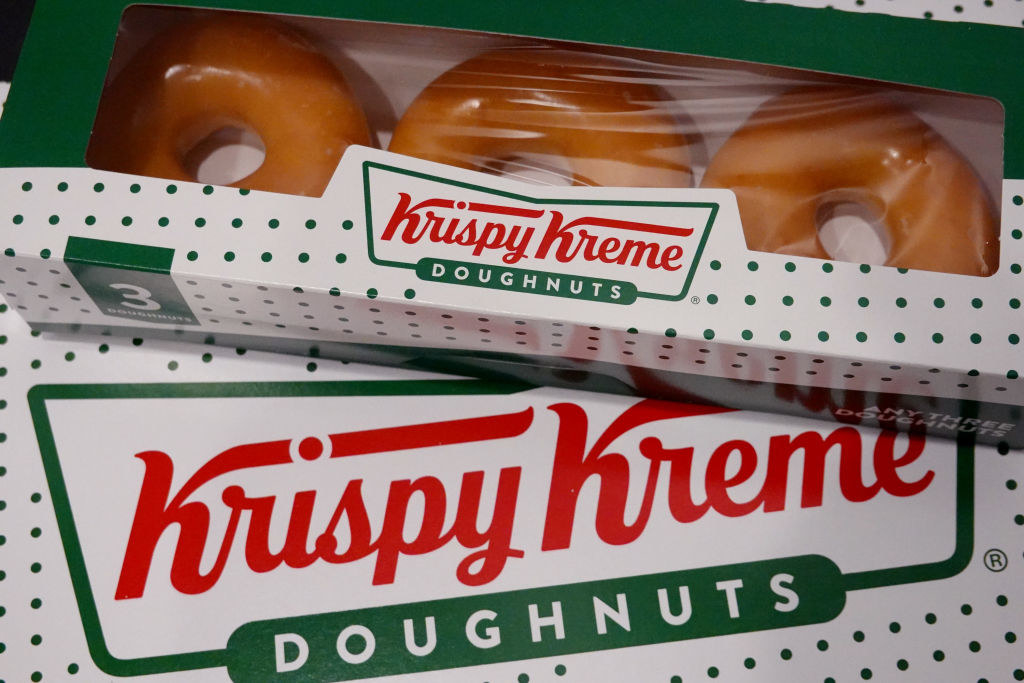 9.
"My dad won a year supply of Fruit of the Loom underwear when he was in his 20s. It was a huge box of underwear, and they lasted, like, a decade."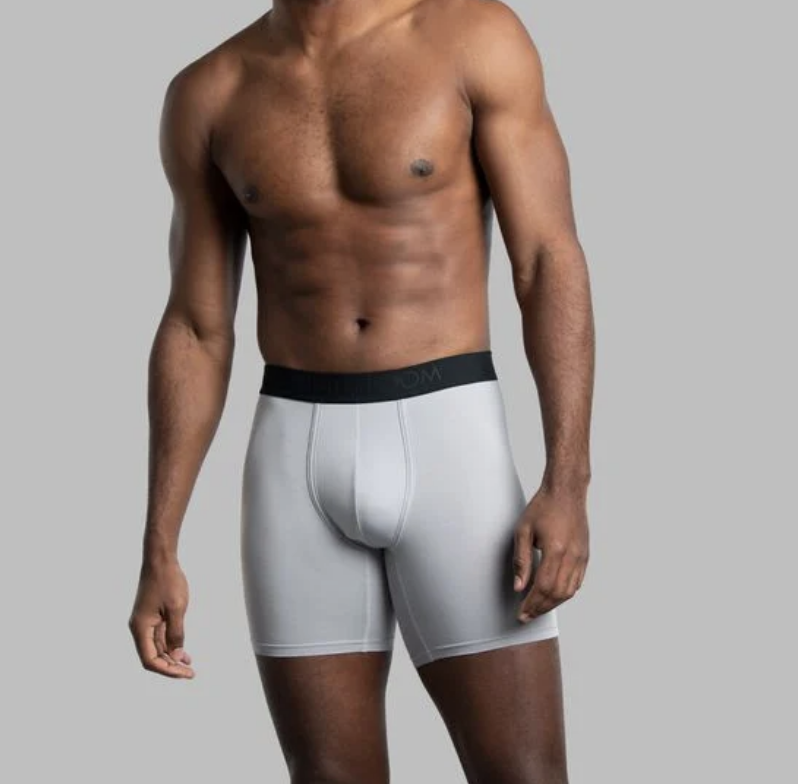 10.
"I did Chick-fil-A's First 100 event when a new one opened in my neighborhood. Participants had to sign in and stay in the parking lot until the grand opening the next day at 6 a.m. — if you left, you forfeited your spot! The first 100 people to sign up received free Chick-fil-A for the year! It equated to a gift card that was loaded with 52 medium #1 meals that you could space out for the year, or redeem all at once if you're feeling particularly hungry, LOL."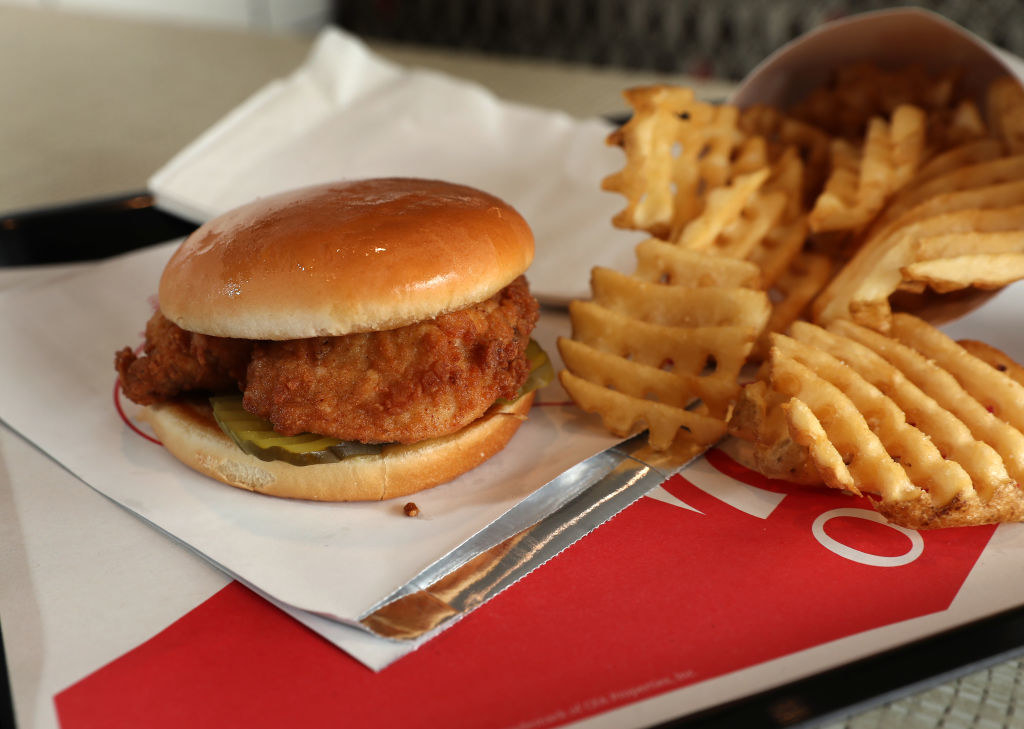 11.
"I camped outside our new Dairy Queen a few years back. The first 50 people won a year's supply of Blizzards. The Blizzards came in the form of a voucher for two free Blizzards a month. I gave it to my dad for Father's Day — he was pumped!"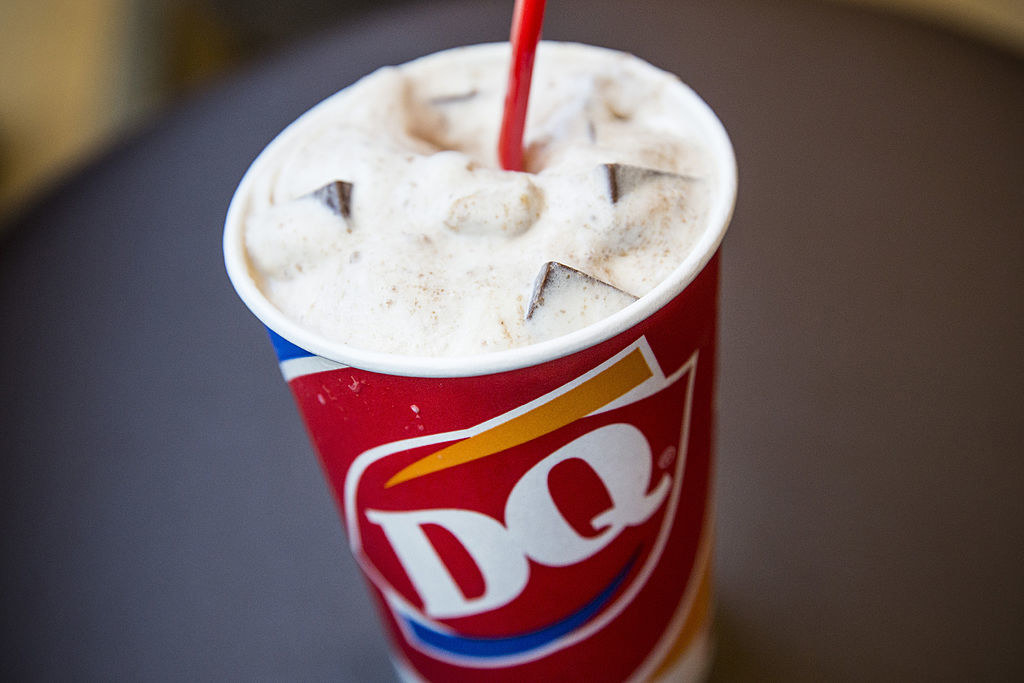 12.
"I won a year's worth of free pizza from a delicious take-and-bake pizza place near my house. I was given 104 coupons for a free large pizza (16") with up to five toppings. For the first month or so, I had some friends over, and we just drank and had fun with free pizza. By the time the fourth month hit (I'd used about six months of punches at that point), I started giving away pizzas to family, friends, and just about anyone else I could think of. It was a pretty sweet year for me. Playing the angel of free pizzas was a great feeling."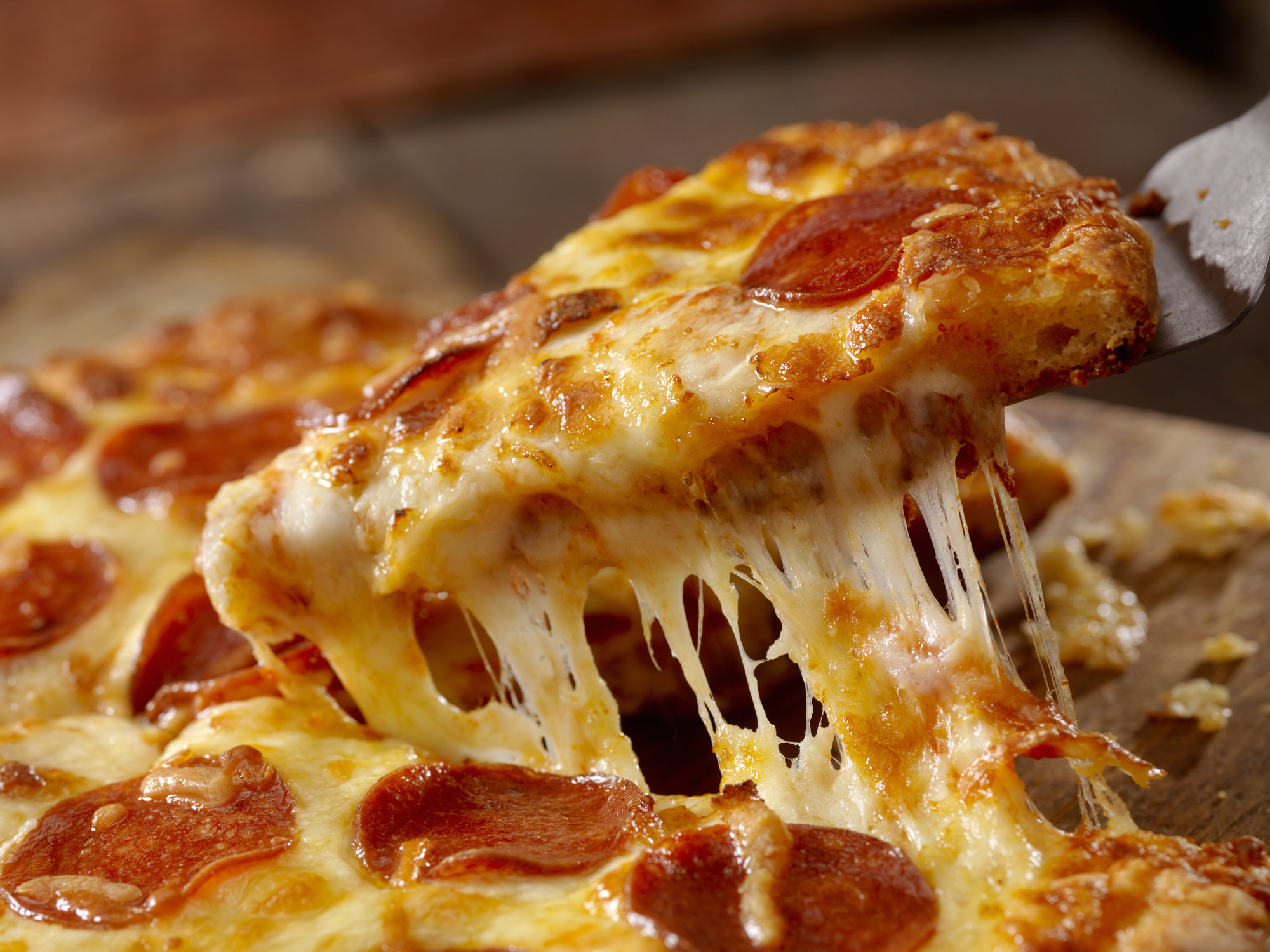 13.
"Last month, I won a year's supply of soap from Buff City Soap by being one of the first 50 people in the brand new store. I showed up only one hour before opening and was number 30-something. A year's supply is one bar a month, but it's still pretty awesome! I'm into my second month and not even halfway through the first bar."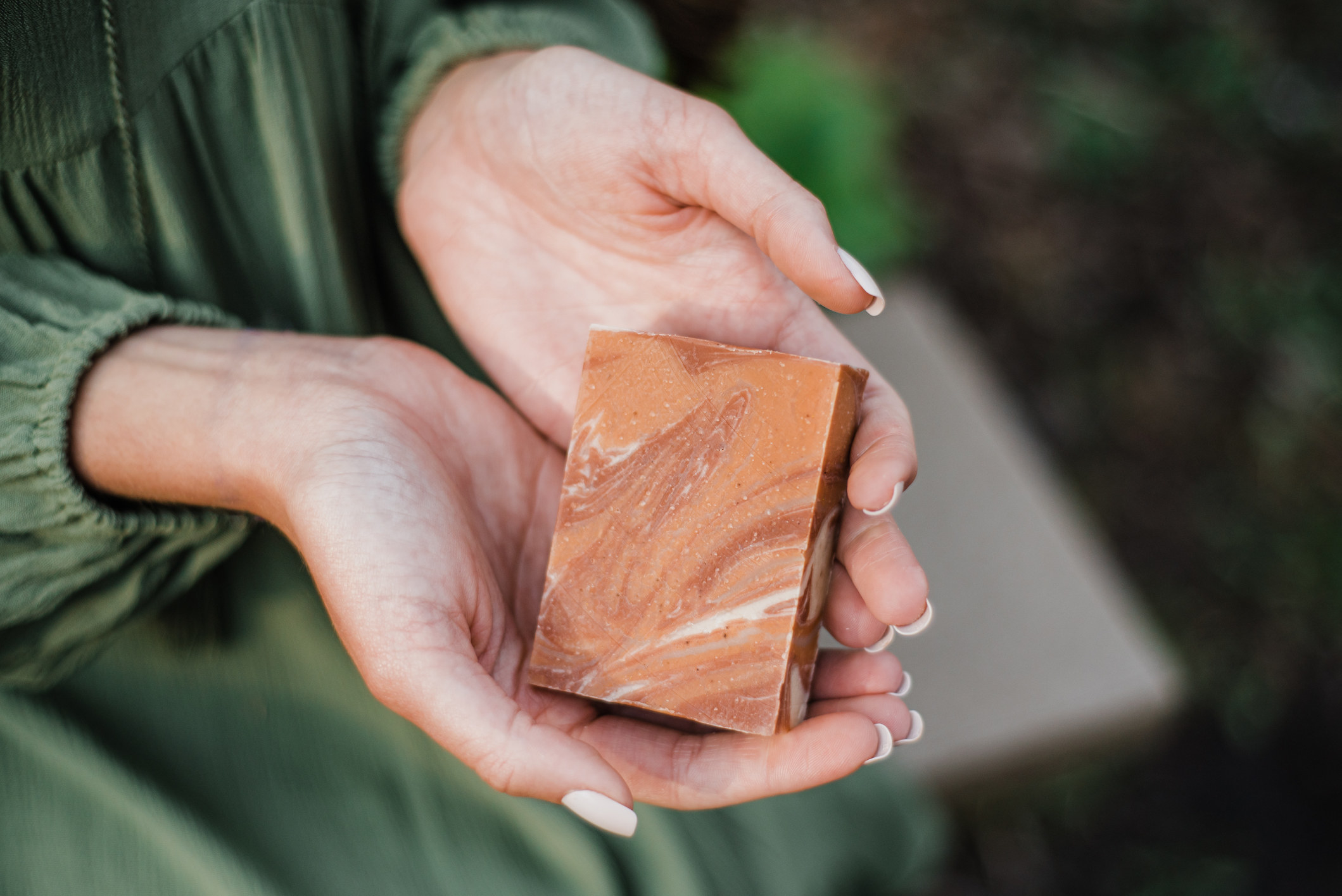 14.
"In 2013, I won a year of free bacon at a drawing at SXSW. They gave me a stack of 27 manufacturer coupons for a free pack (pound) of Hormel bacon. It was April, and the coupons expired in December that year, so I was confused how they could call it 'a year,' but I was still happy. By late December, I still had a few coupons left, so I got the rest of my bacon and kept it in my freezer."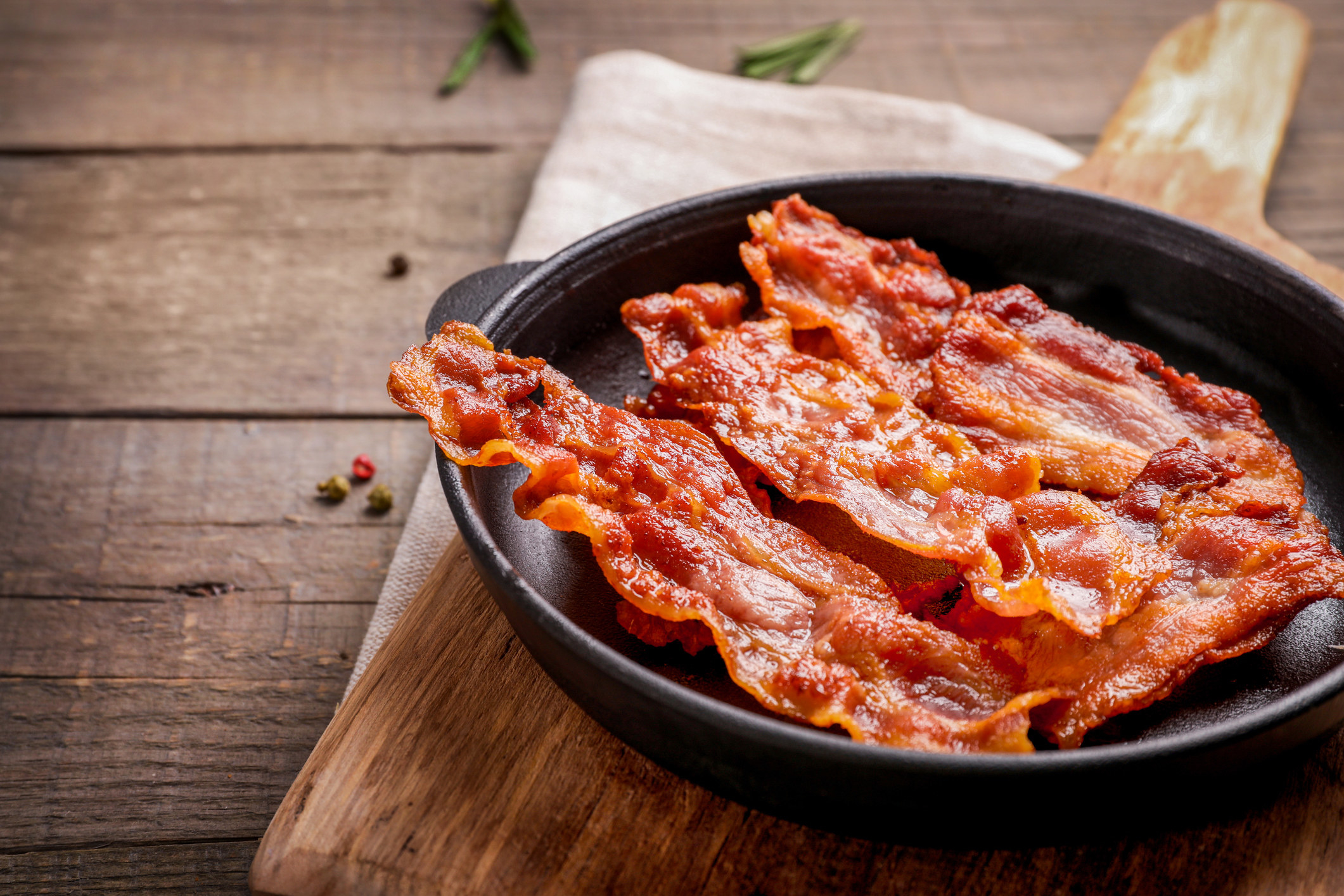 15.
"I won free Applebee's for a year, which turned out to be $600 in gift cards. Kinda lame. I spent most of it on beer."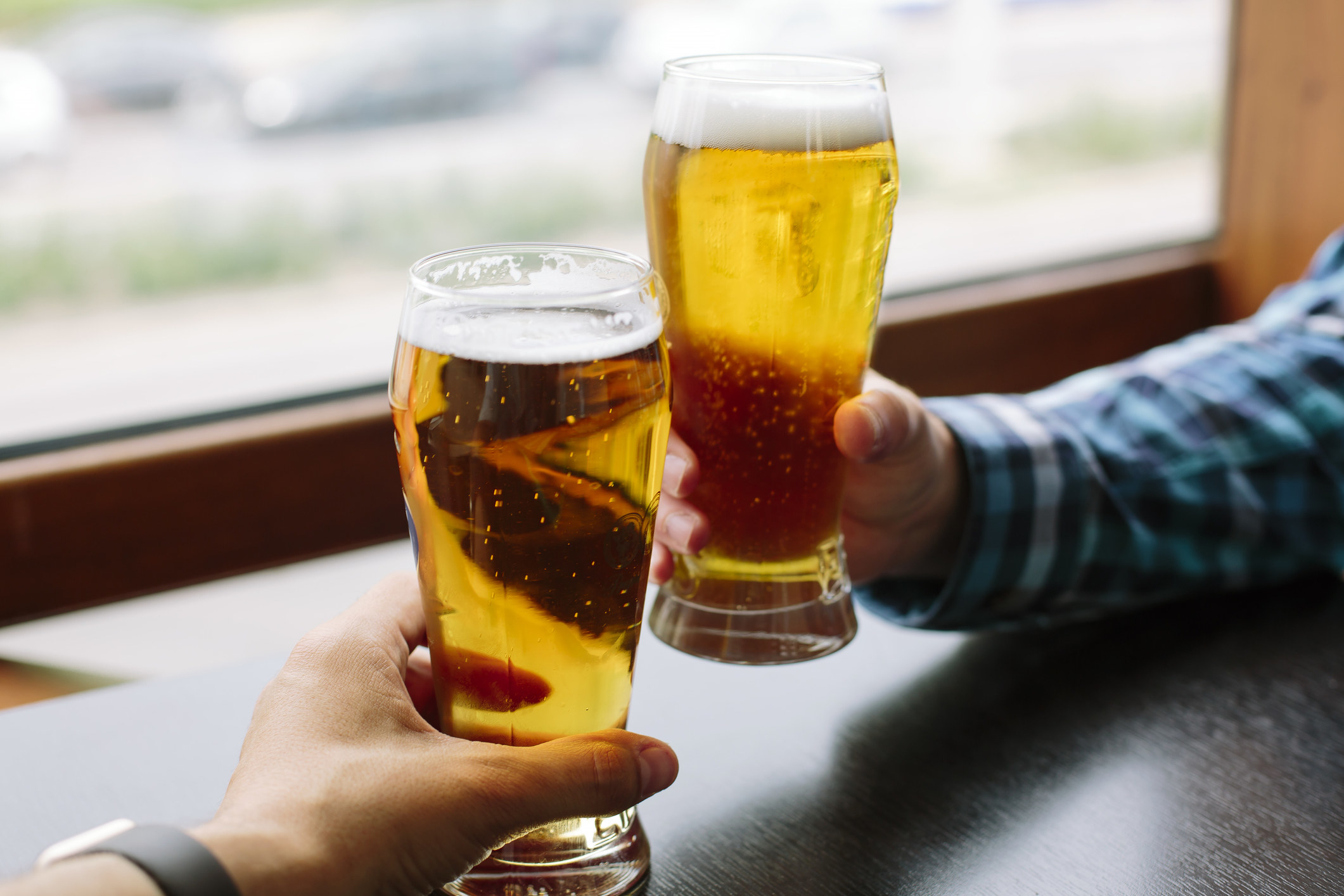 16.
"My band won a contest to open for 311 and Ziggy Marley that included free Taco Bell for a year, which turned out to be $240 of gift certificates to split among six guys. Not quite the year supply we imagined. To top it off, we didn't actually open for the bands; they stuck us on a 10x10 side stage with no monitors."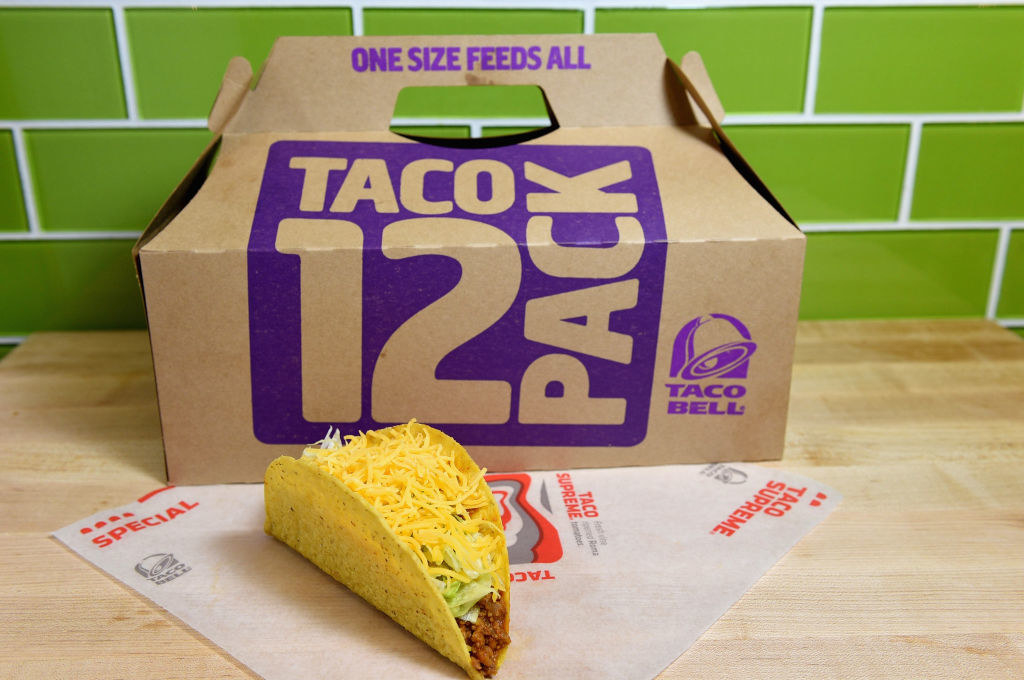 17.
"I won a year's supply of Stride gum when I was about 13 for participating in a Counter-Strike: Source tournament hosted by Xfire. They sent me a box with 4 cartons, each with around 12 packs of gum. I wasn't disappointed."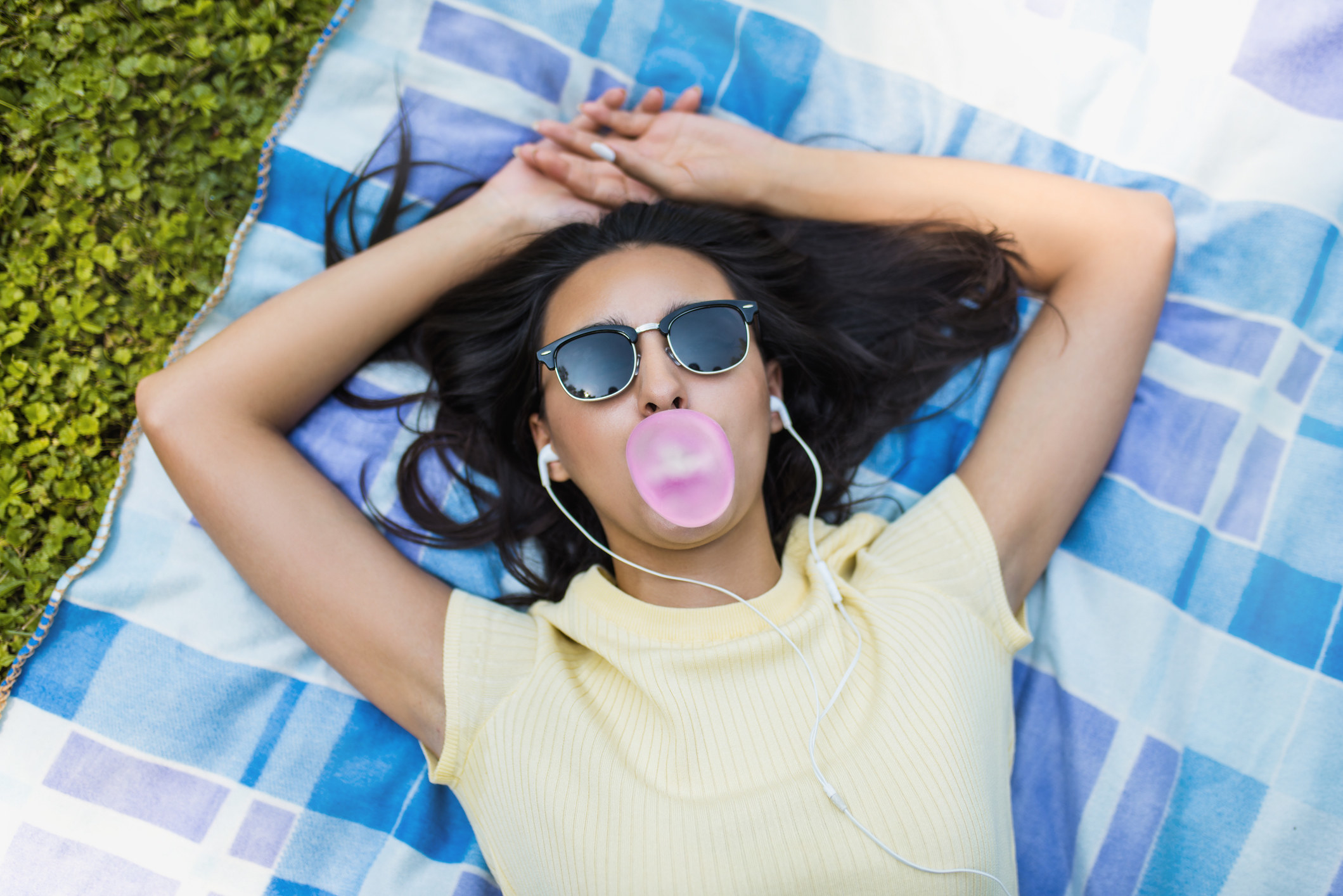 18.
"A new restaurant opened up down the block, and they gave free chicken wings for a year to the first 100 people in line. I went every week for 52 weeks. I tried every flavor and combination of flavors they had, and I still love chicken wings. They got their money back in beers sold I'm sure."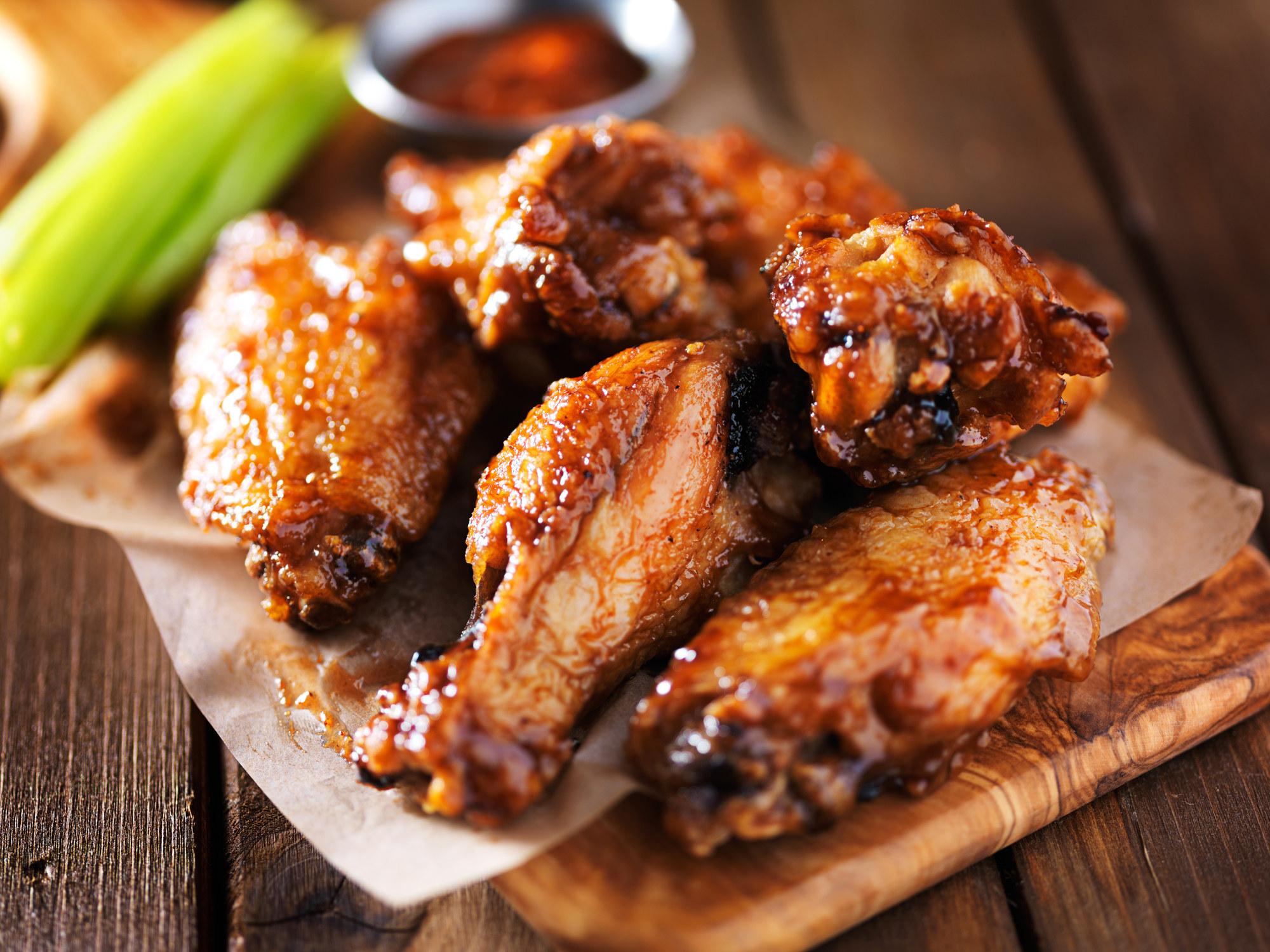 19.
"Someone once told me that when his dad was a student, he used to write to companies praising their products. He'd often get free stuff back. He wrote to the company that made his razor blades, saying, 'Your blades are awesome! Each one lasts me three months.' And they jokingly sent him 'a year's supply' of razor blades (four blades)."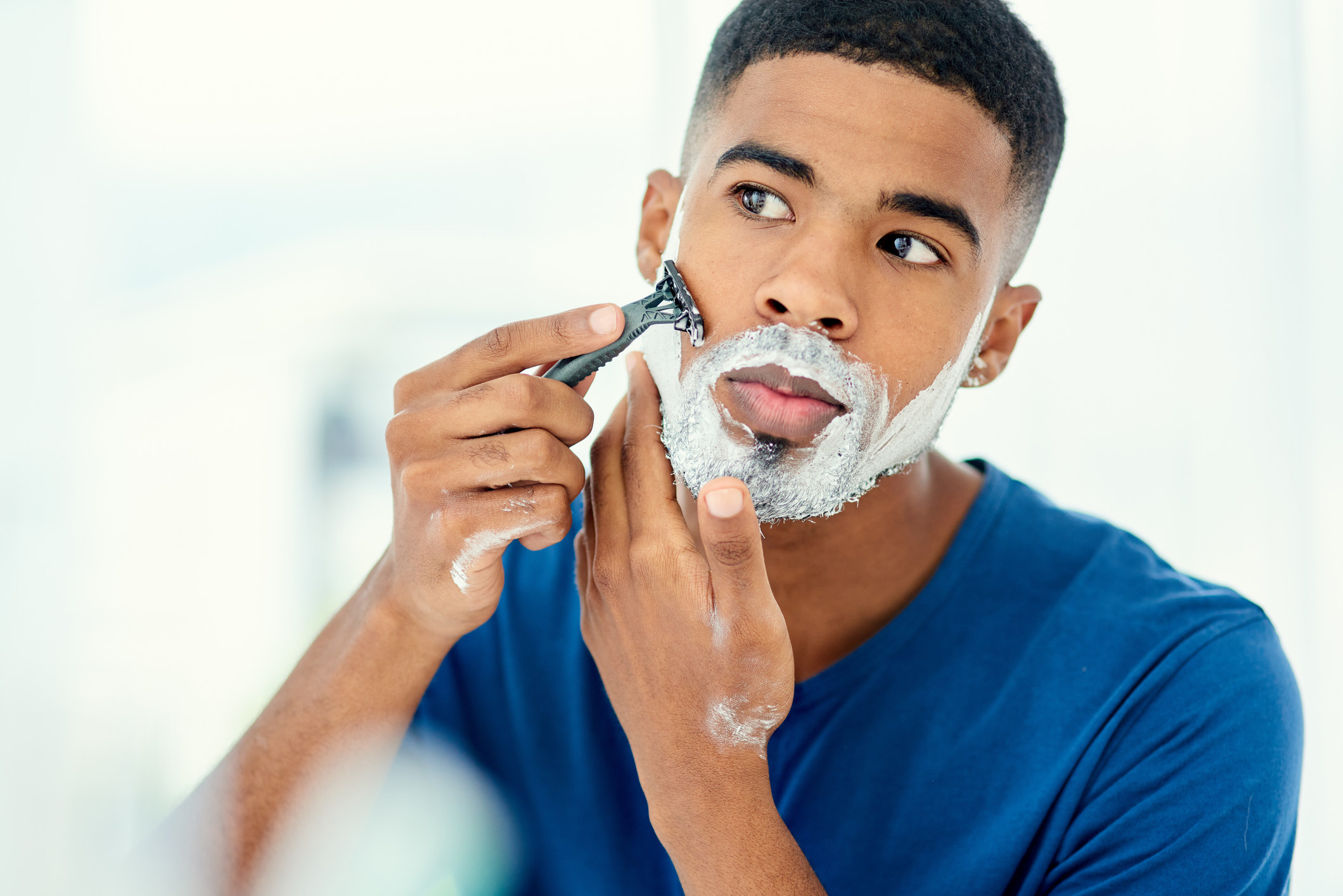 20.
"I won a year's supply of General Mills cereal once. I'm a single guy with no family. I eventually got sick of it, even though every three months, they would ship a new variety of it. A year's worth of cereal is a LOT of cereal."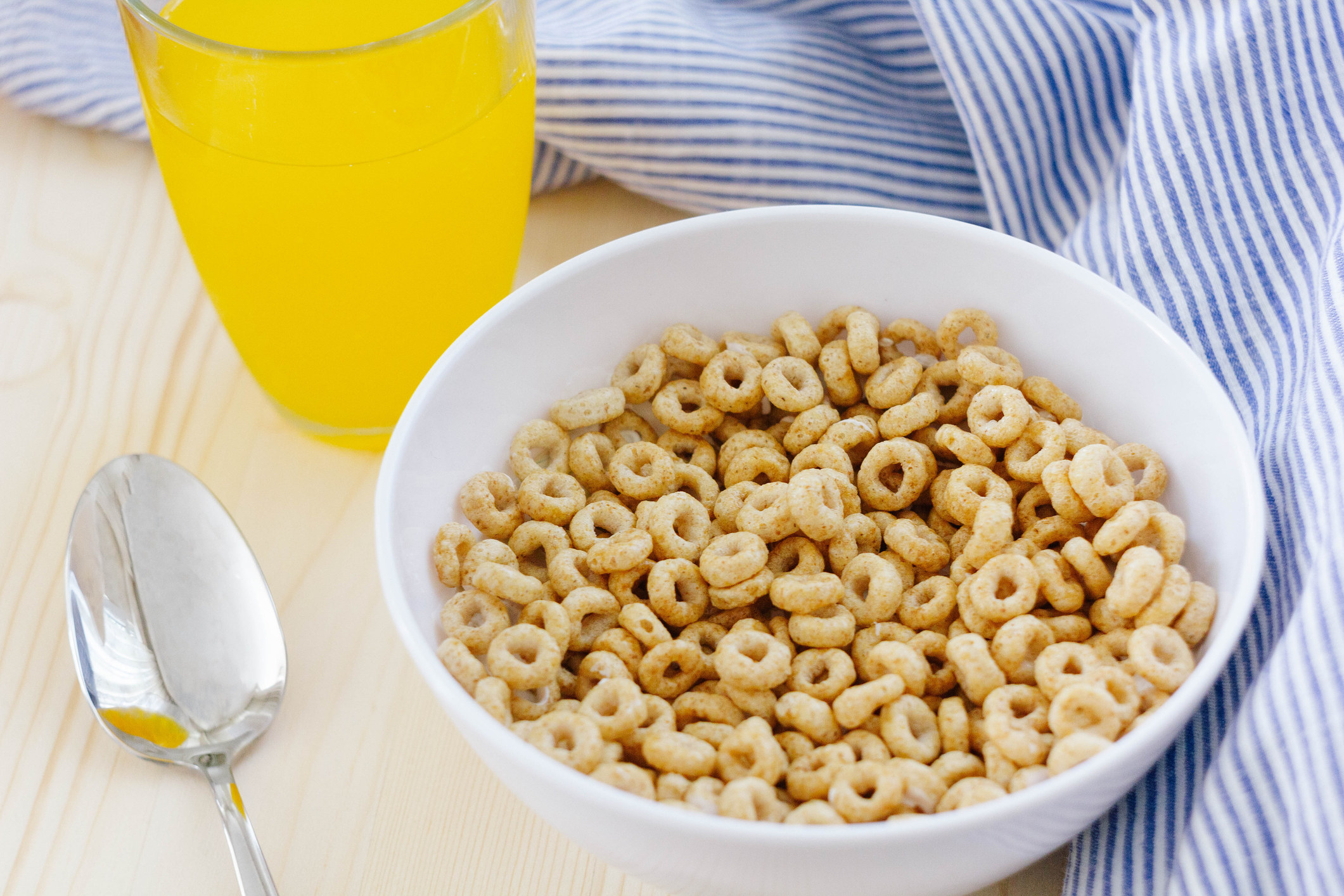 21.
And finally, "A while back, I won $2,000 cash, an Xbox, and a year's supply of Hardee's burgers in a Burnout Revenge tournament. The free Hardee's came in the form of 52 vouchers for free burgers. I worked as a porter at a car dealership at the time, and there was a Hardee's right next door to the gas station where we would fill up the new cars once they were sold. Naturally, I would swing through and redeem my vouchers pretty regularly."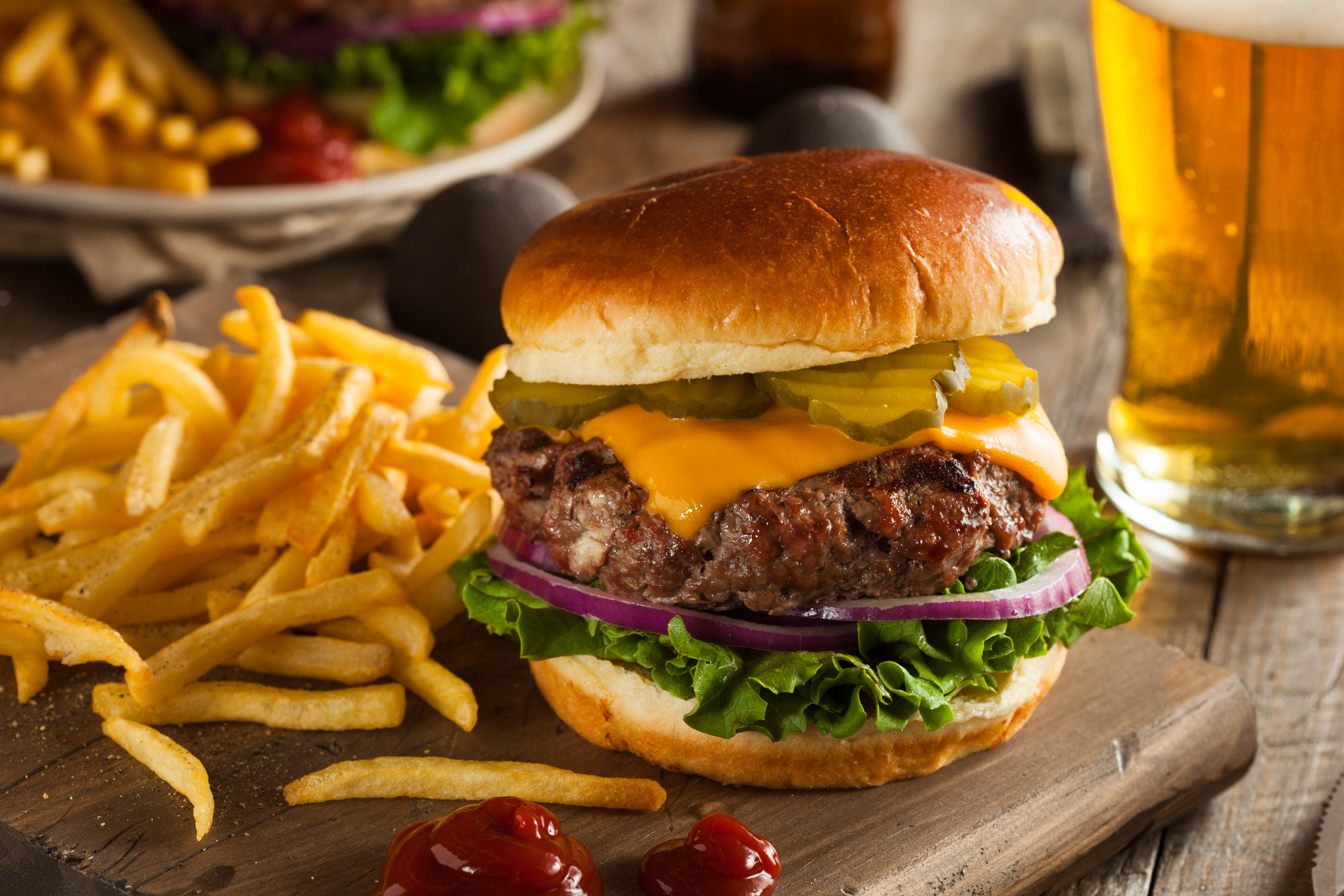 Have you ever won anything? LMK in the comments below!
Note: Some responses have been edited for length and/or clarity.