On Friday, eight people died and dozens more were injured at Travis Scott's Astroworld music festival in Houston, Texas.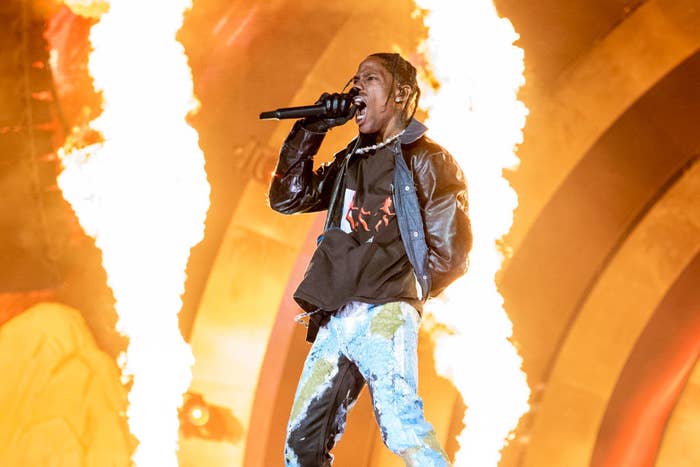 With so many people outraged and devastated by the disregard for safety at Astroworld, old clips of musical artists focusing on the well-being of their fans have started going viral. So, here are 17 musicians/bands who've stopped their shows to ensure the health and safety of their fans:
1.
Adele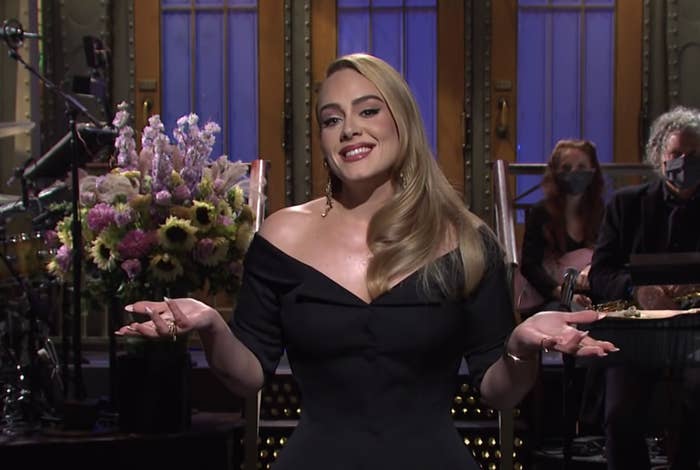 During a 2011 performance at London's Hammersmith Apollo, the singer stopped the show once she saw someone had fainted. She pointed to the person in distress, but no medics approached them. "Can someone look like they care, please?!" she demanded.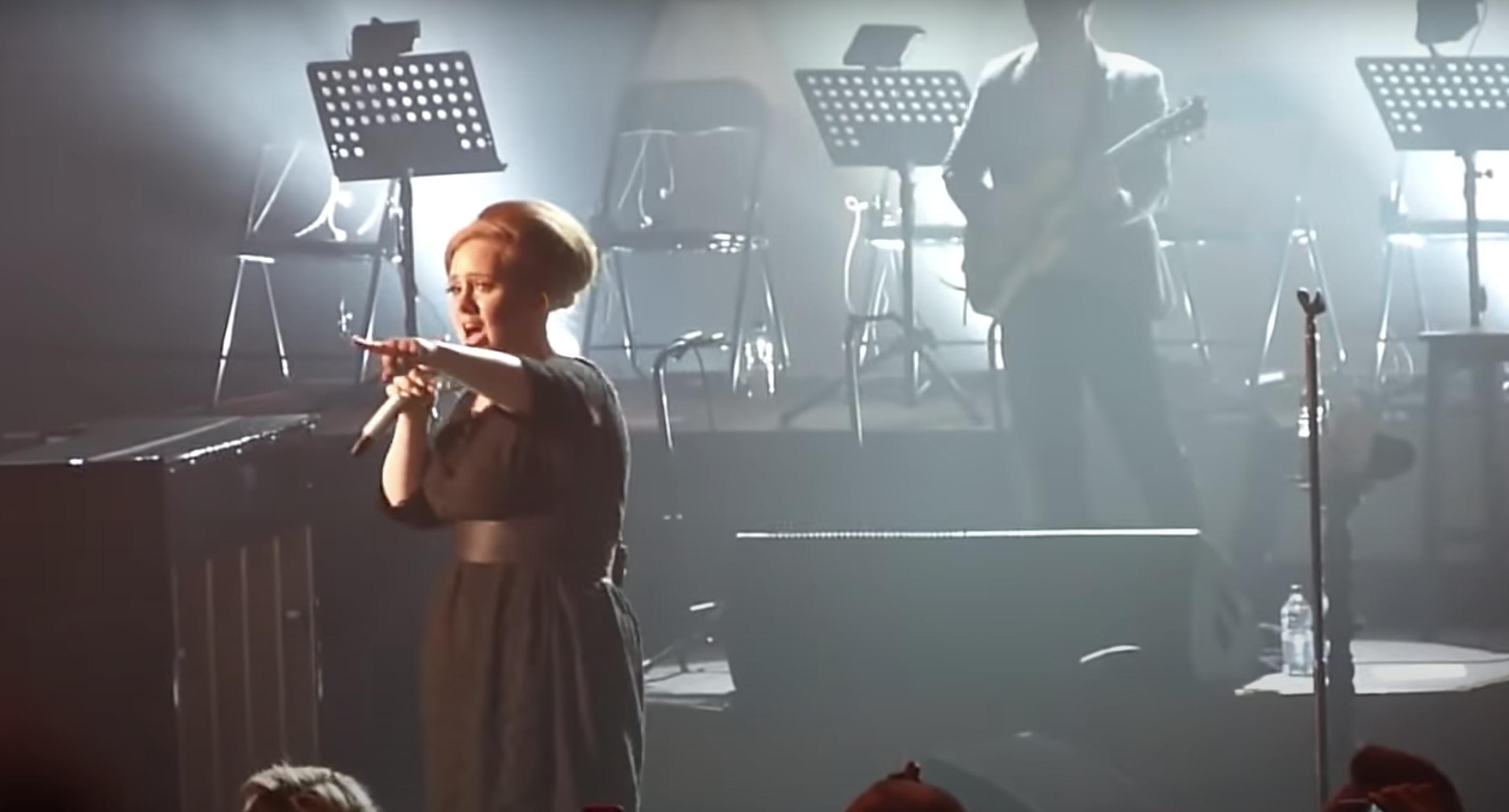 She directed the medics in the right direction and asked fans to make way for them. Once she received confirmation that the person who needed help was being taken care of, she started the song over.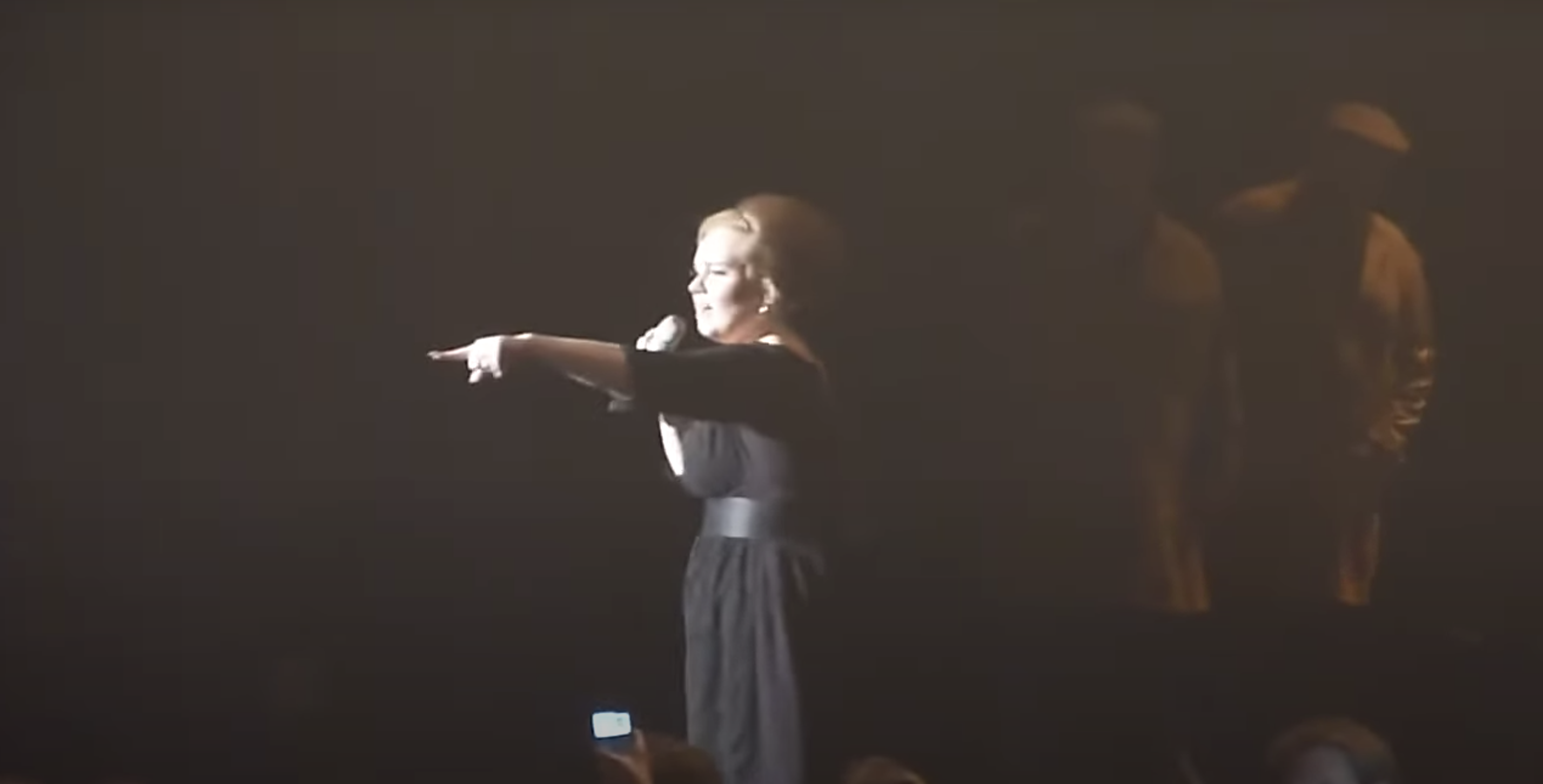 2.
Nirvana
During a 1993 concert, Kurt Cobain stopped singing and ran to the front of the crowd, where he confronted a man who was apparently sexually assaulting a woman. After yelling at the man, Kurt returned to his microphone and said, "Copping a feel, eh, buddy?"
The band immediately started pointing to the man. "Look at him, look at him, ha ha ha!" they yelled, publicly humiliating the sexual assaulter.
3.
Panic! at the Disco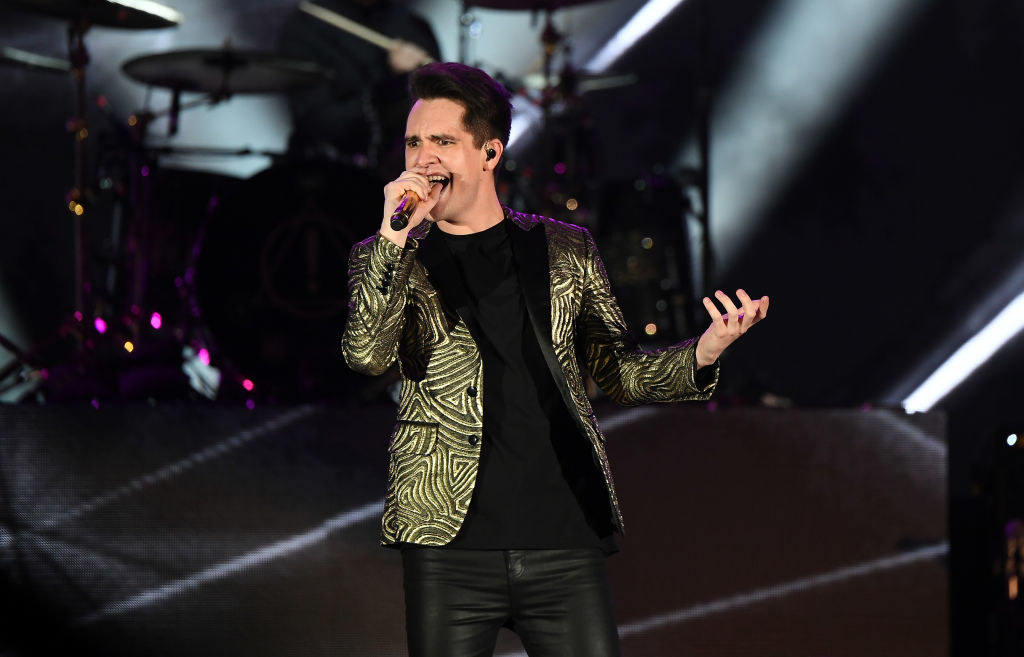 According to the YouTube poster of this video, the band was performing at House of Blues Boston in 2014 when a woman apparently had a seizure. Brendon Urie stopped the show and told the crowd to "part like the Red Sea" to make room for the medics.
The crowd started chanting, but Brendon immediately interrupted them and said, "Hold on, hold on. You gotta give us a second. We're gonna get this beautiful girl out of here."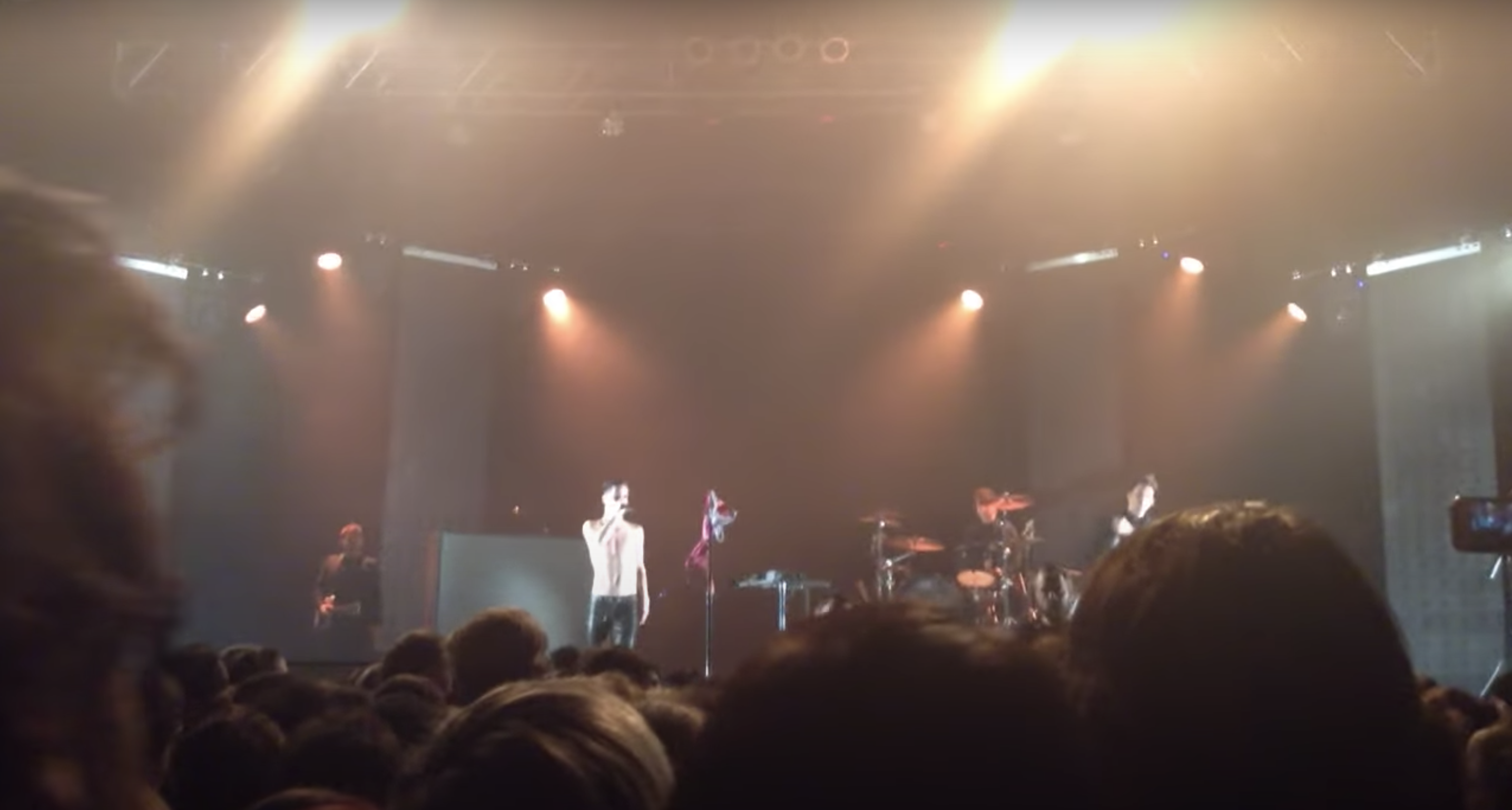 4.
Harry Styles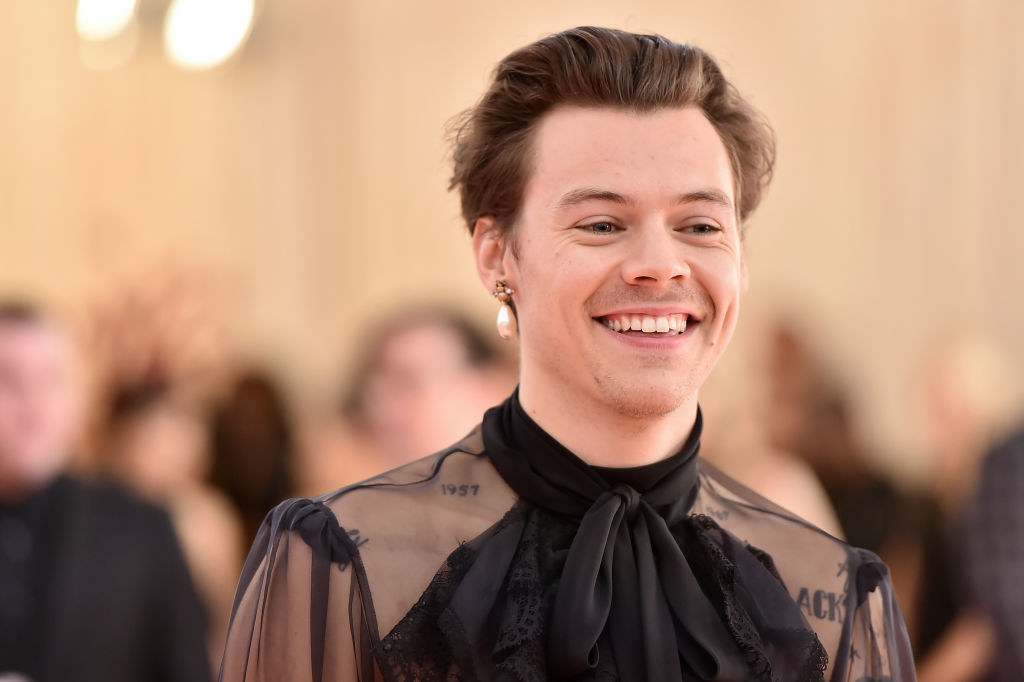 In 2019, the singer stopped an LA concert and said, "I have a very serious question. Are you okay in there?" The crowd shouted, "No!" Harry asked if the woman in question was down, and the fans yelled back that she was.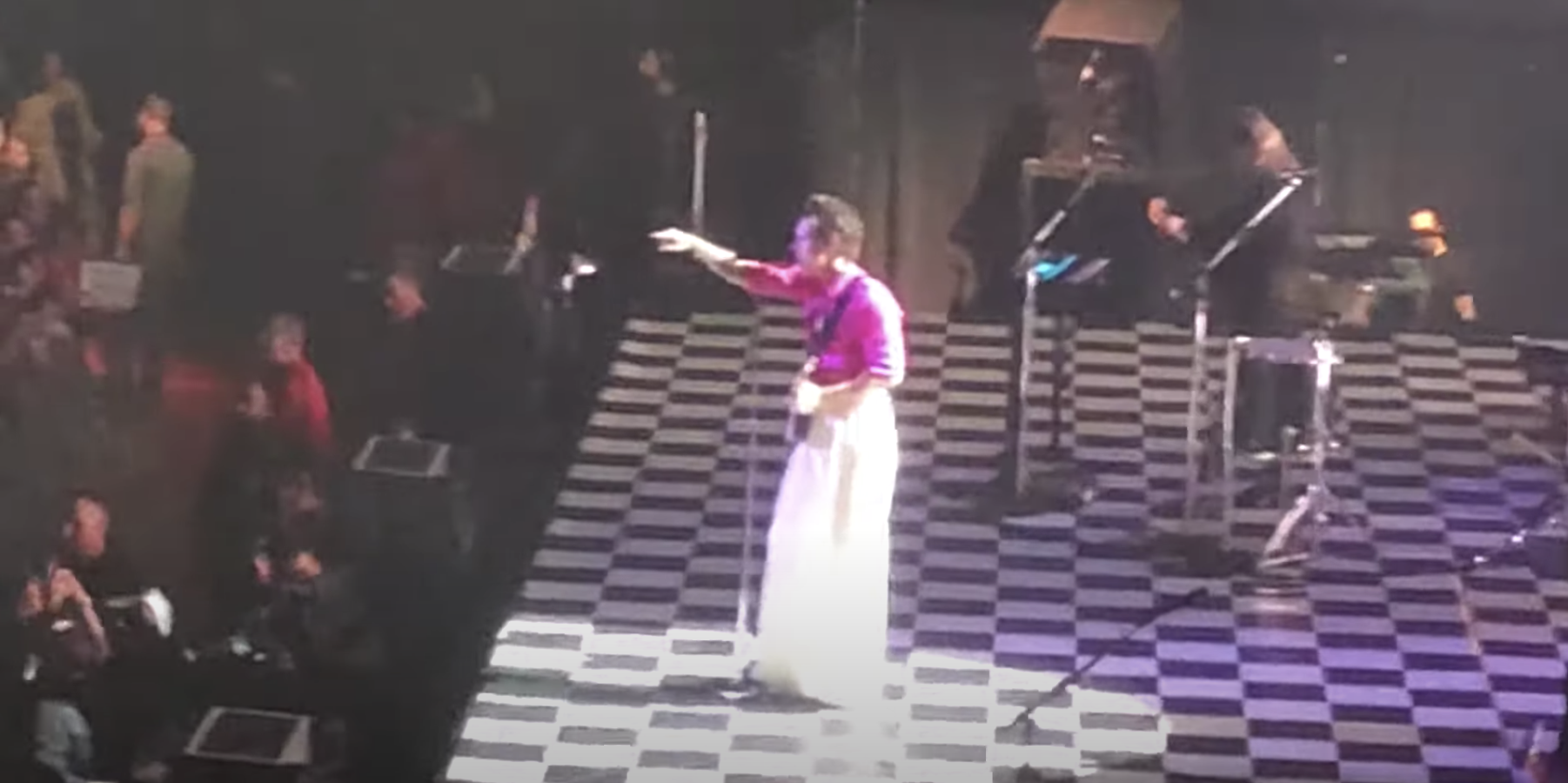 Harry said that help was "on the way" and asked everyone to take "one very slow, very gentle step back" to ensure the woman could be reached.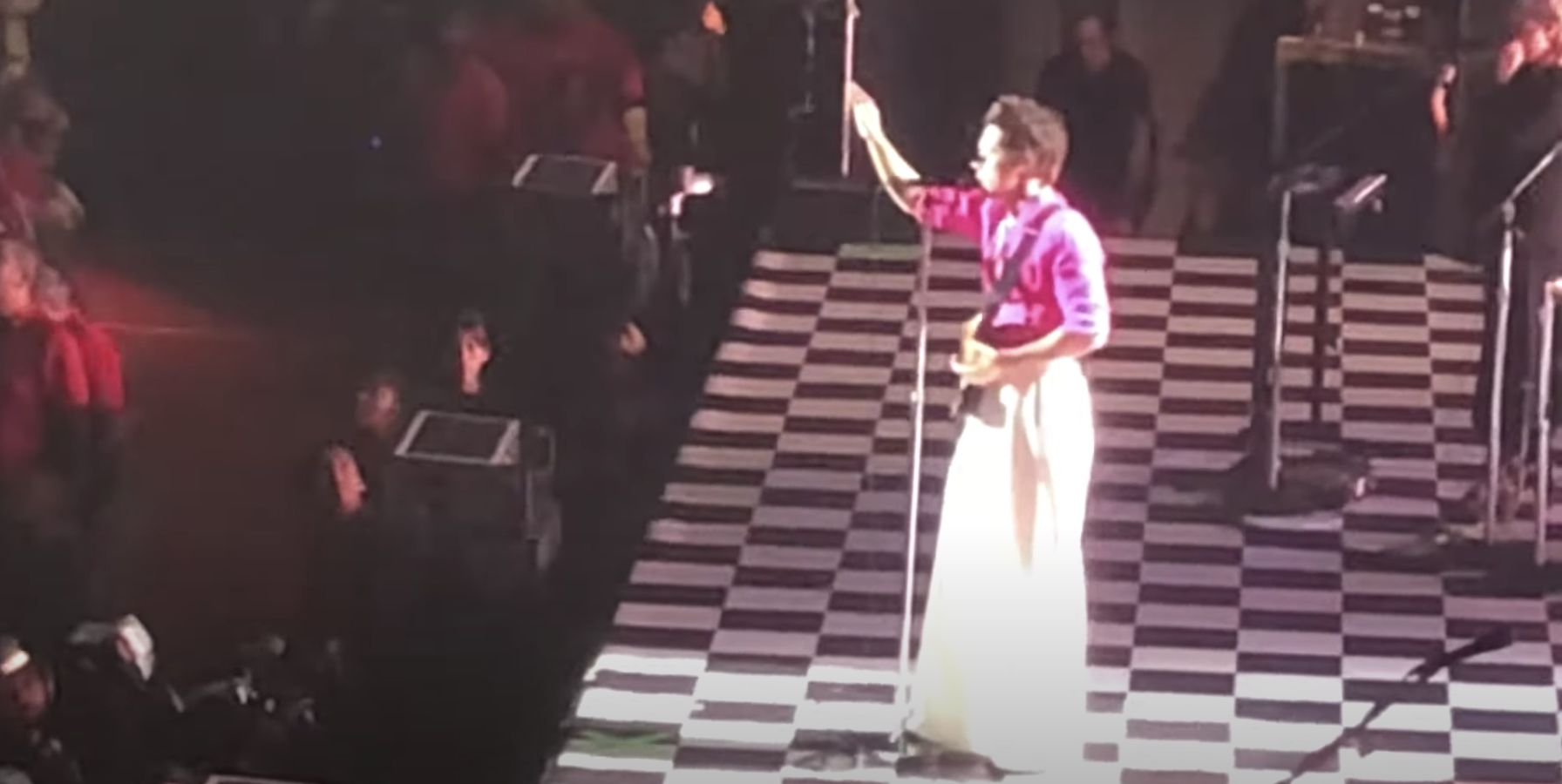 5.
A$AP Rocky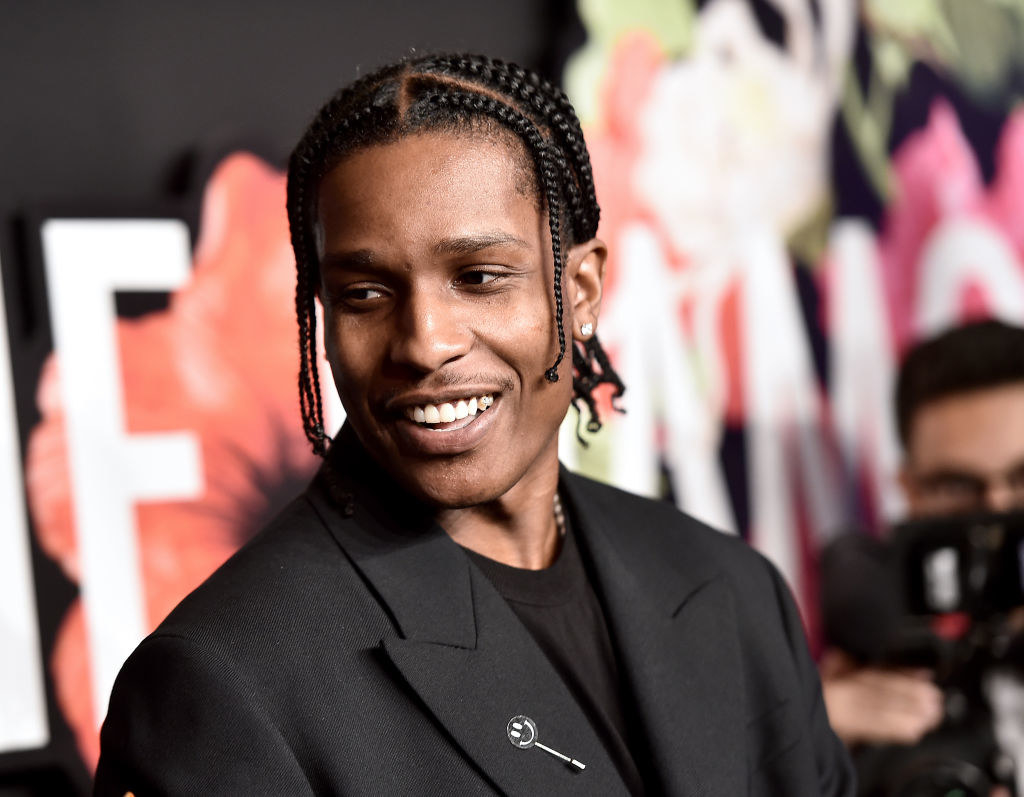 At the 2019 Rolling Loud music festival, the rapper noticed people were crushed on the floor. He immediately demanded the music stop and started yelling, "Pick them girls up! Pass the girls up, what's wrong with y'all?"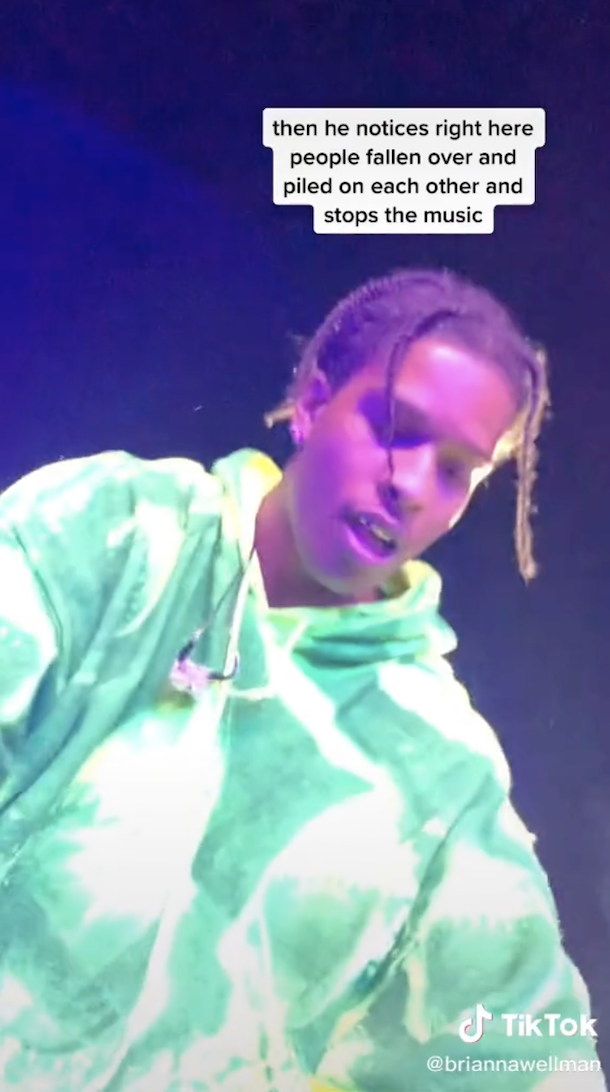 He repeatedly told the crowd to back up and wouldn't continue the song until everyone was back on their feet.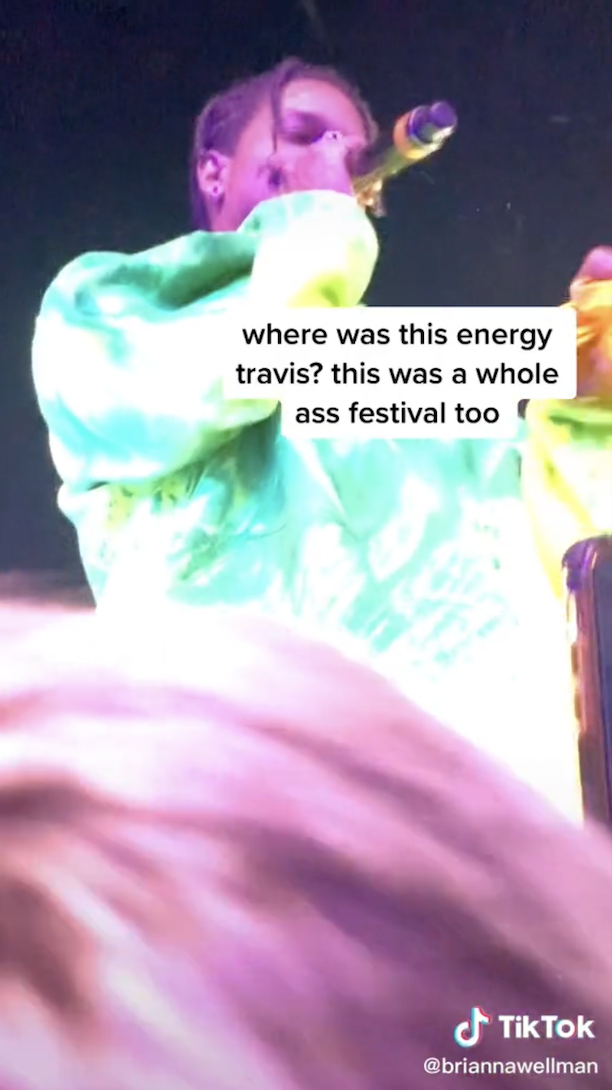 6.
Foo Fighters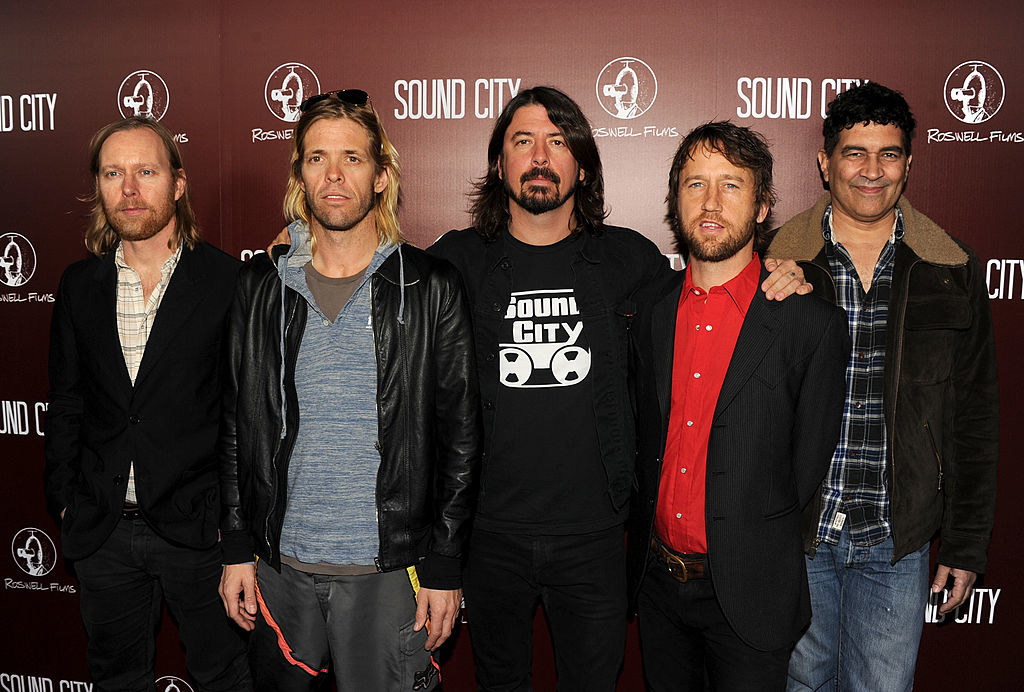 In 2011, Dave Grohl stopped singing at a London show to call out a man in the crowd who was starting fights. "Hey motherfucker," he yelled. "Look at me! Get the fuck out of my show right now!"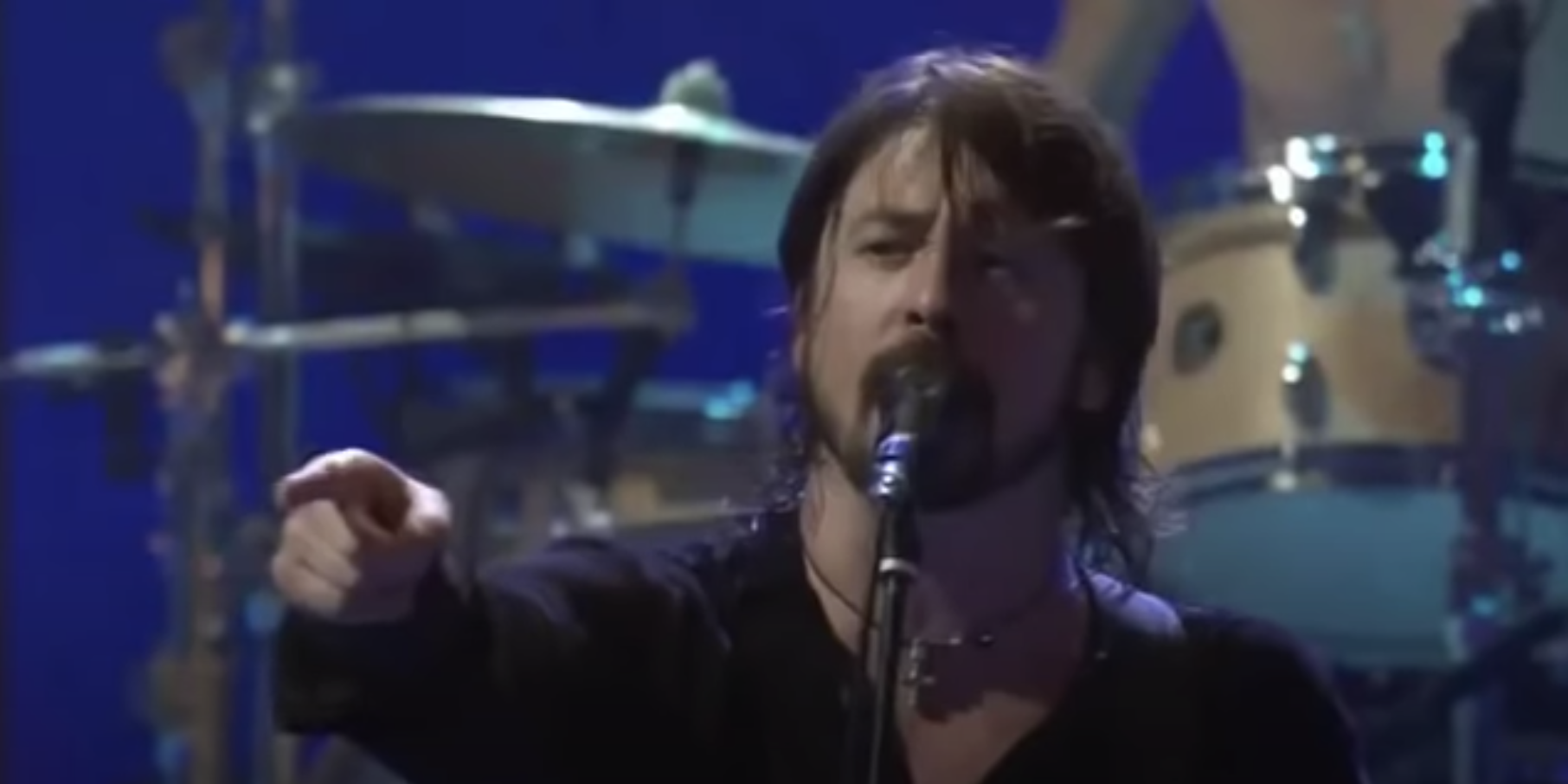 "You don't come to my show and fight. You come to my show and fucking dance, you asshole. I don't put up with that bullshit. You people come here to have a good time, that guy can fuck off!"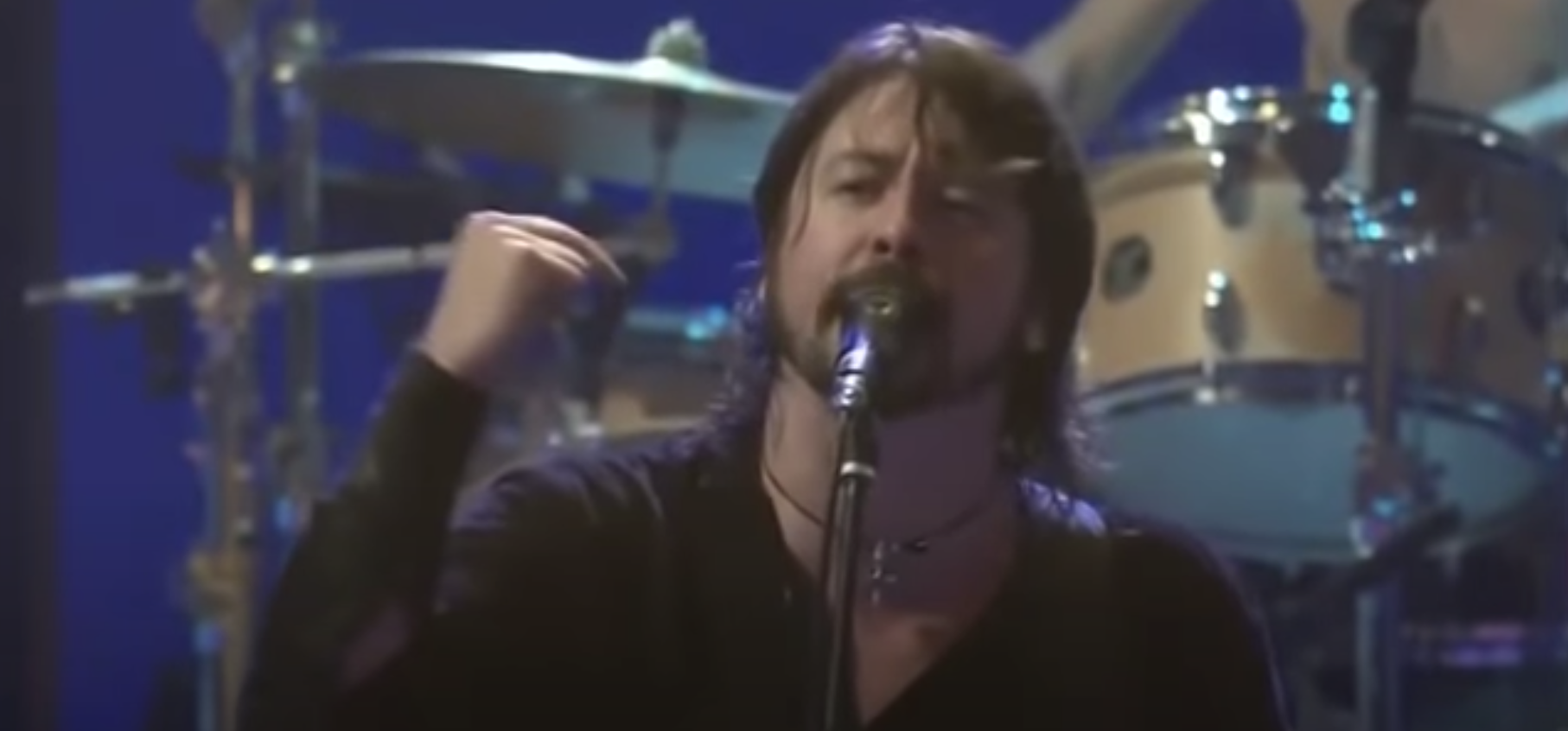 7.
Rage Against the Machine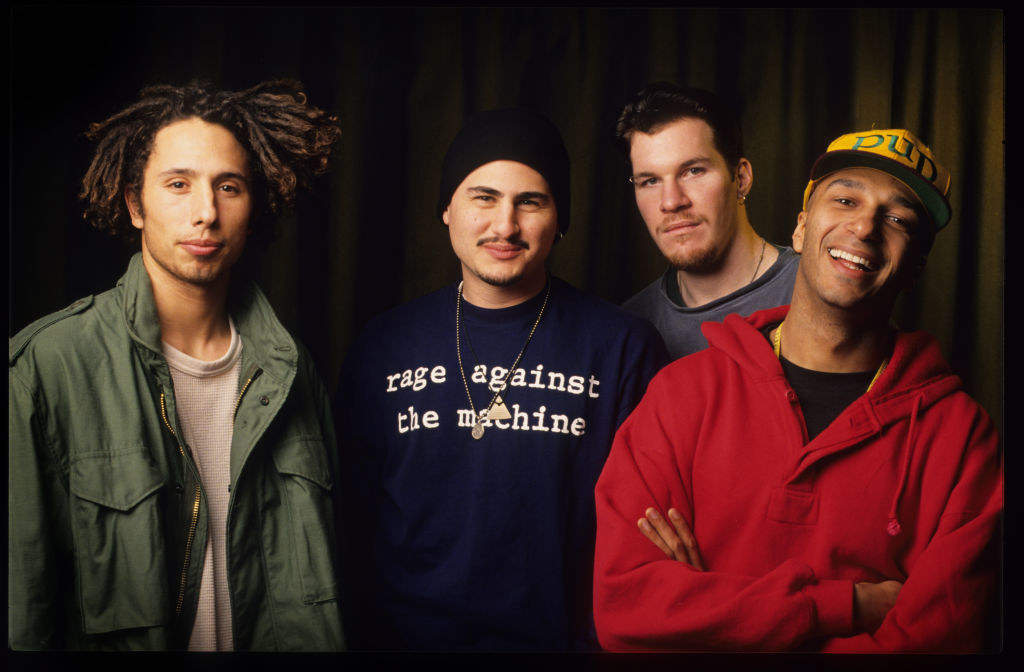 In 1997, Zack de la Rocha stopped an Arizona show because a man had apparently ripped the shirt off a woman in the crowd. "Some people think that because they're at a show, because there are women dancing and trying to have a good time, they have the right to tear their fucking tops off," he said. "That's fucking bullshit!"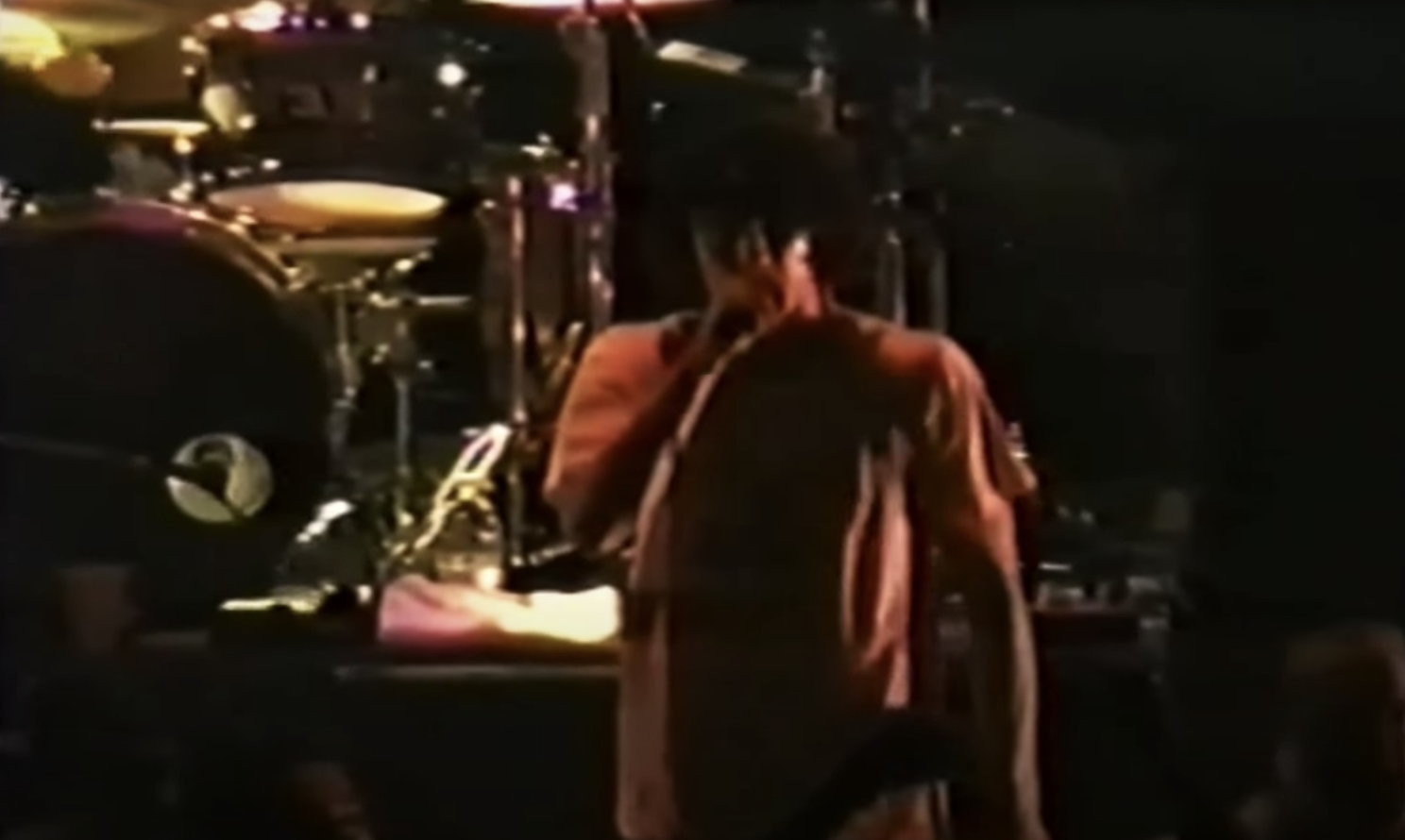 "Women are forced to live in fear in their schools, and in their communities, and shouldn't have to come to a Rage Against the Machine show and be afraid of that shit right there. You can't fucking do that. We're gonna stop it if it happens again," he concluded.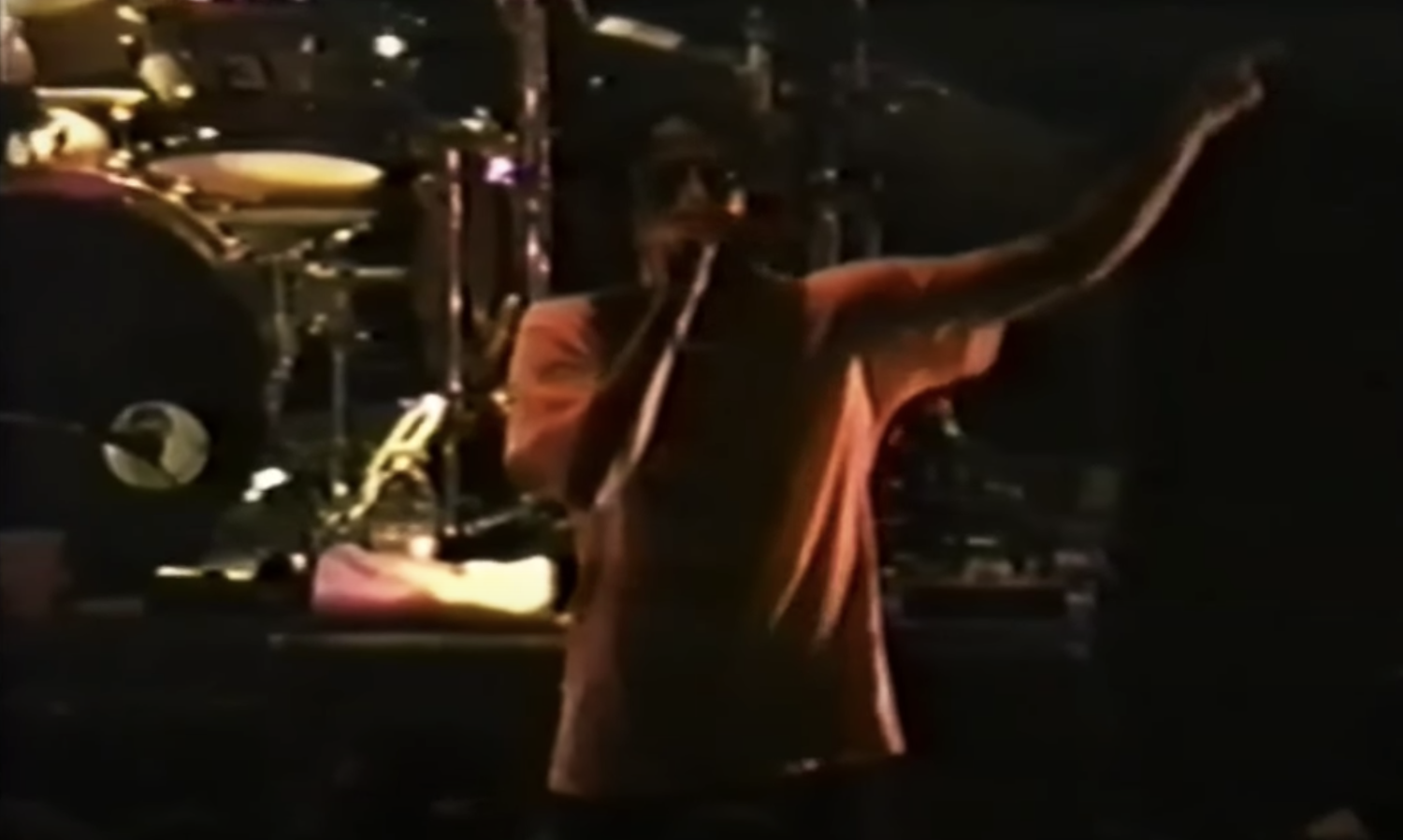 8.
Billie Eilish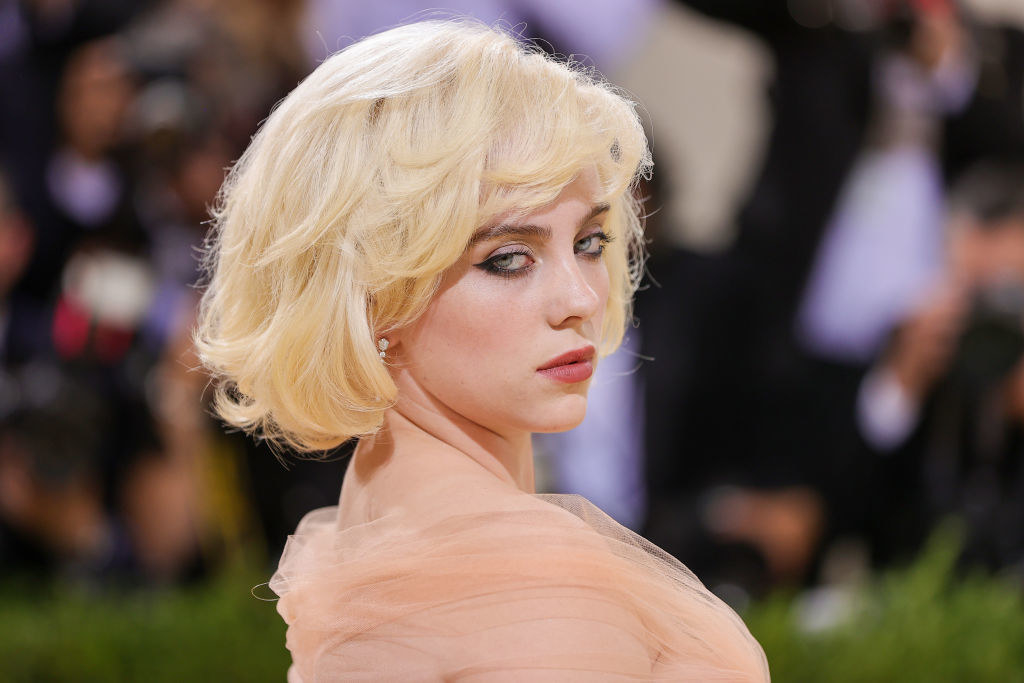 During a 2018 concert in Sweden, the singer stopped the show to check on a fan. People in the crowd said the woman in question was about to pass out and needed water. Billie grabbed her own water, tossed it to them, and asked, "What can I do to help?"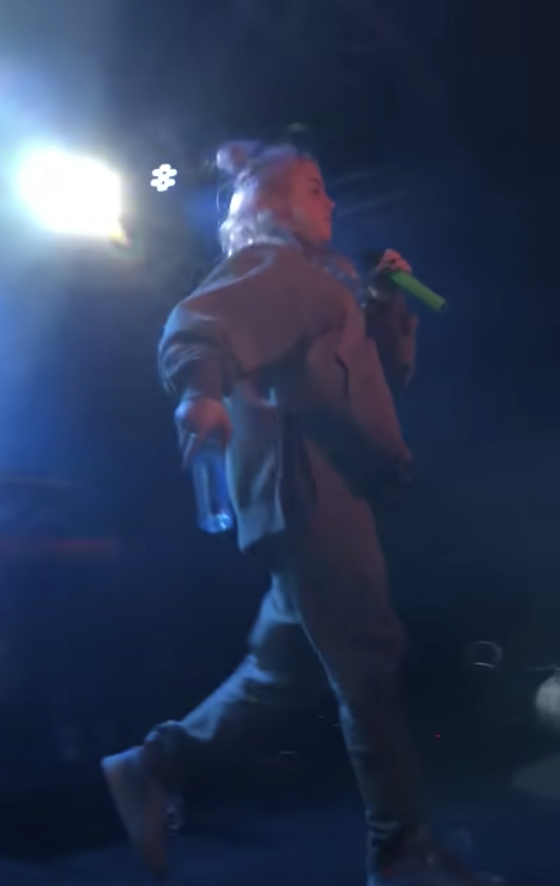 "Are you guys okay?" Billie asked. She walked across the stage and touched hands with the fans in the front rows. "Are you good? Are you all good?" she asked them. "I care about you guys so much. I need you to be okay."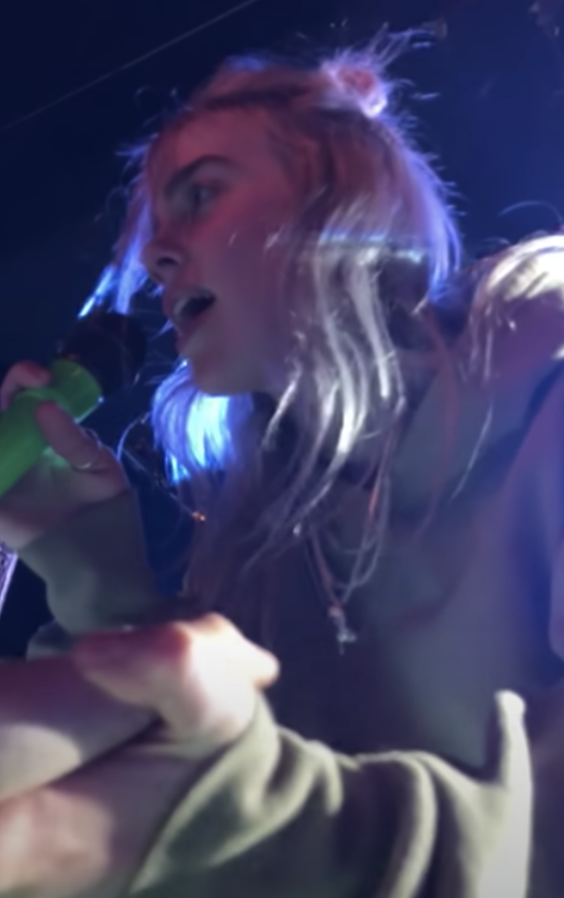 9.
Fall Out Boy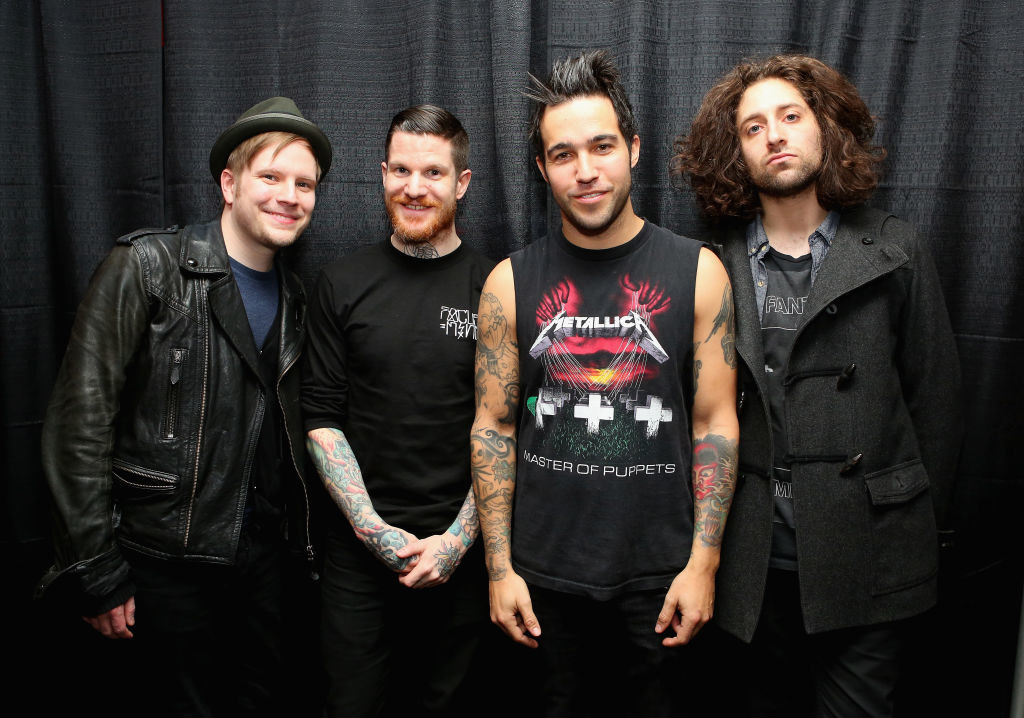 During a Florida show in 2014, a woman went down in the crowd. Pete Wentz said, "We're gonna stop for a second here. There's someone in the front row who needs some help." He asked everyone to make room.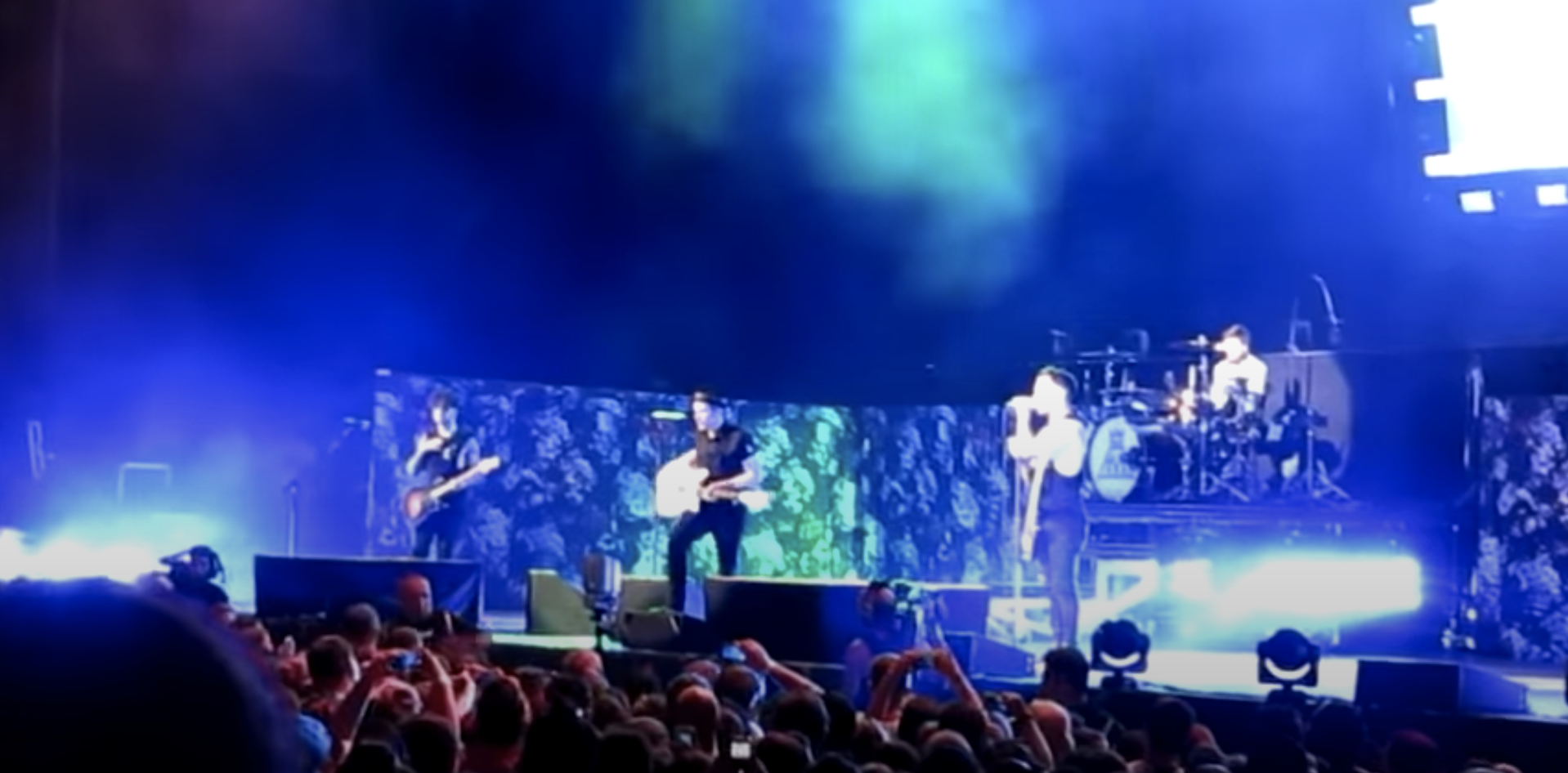 After the woman was taken away by the medics, Patrick Stump said, "The coolest and most important thing is that we're all together on this. When somebody goes down, we help them up."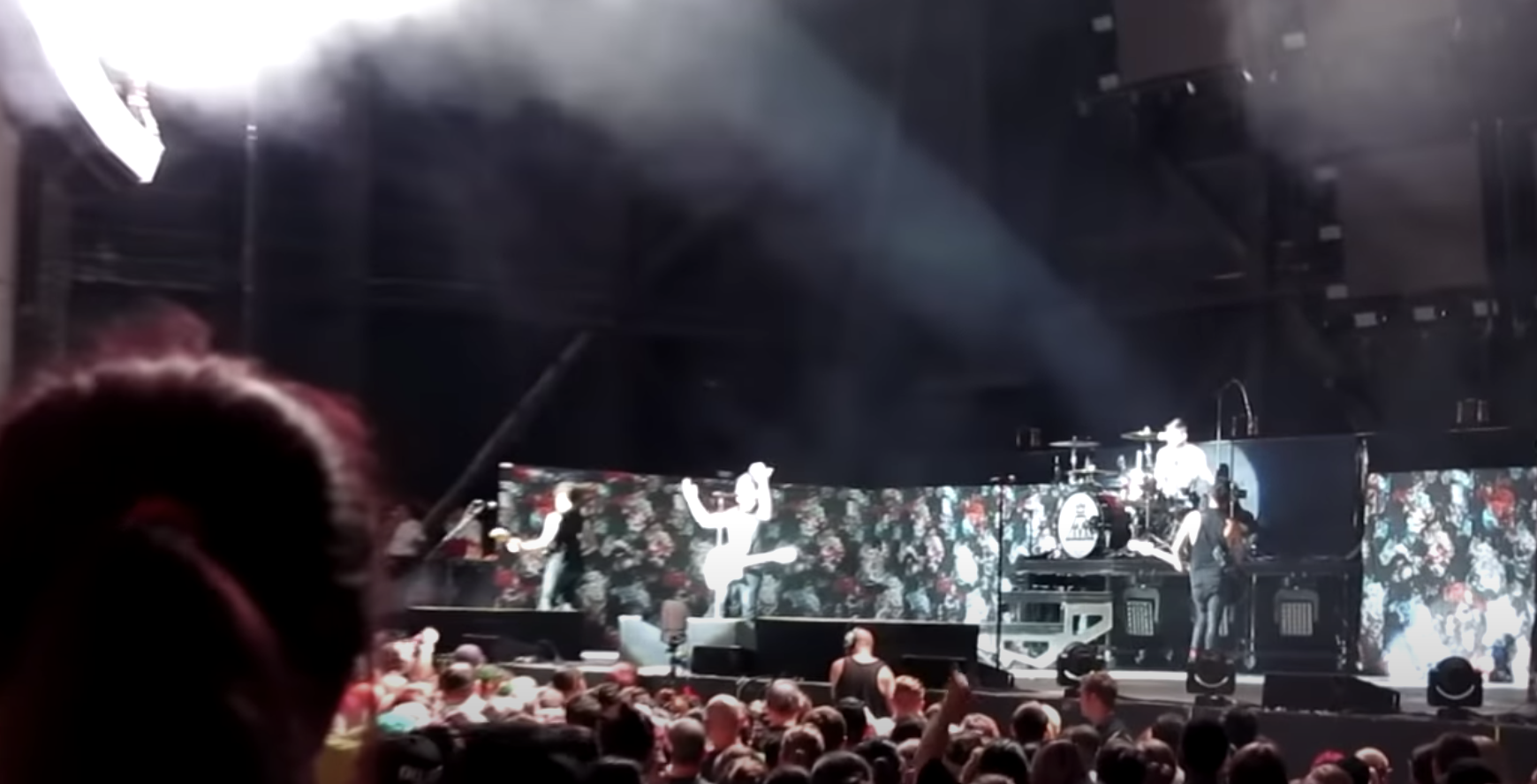 10.
Logic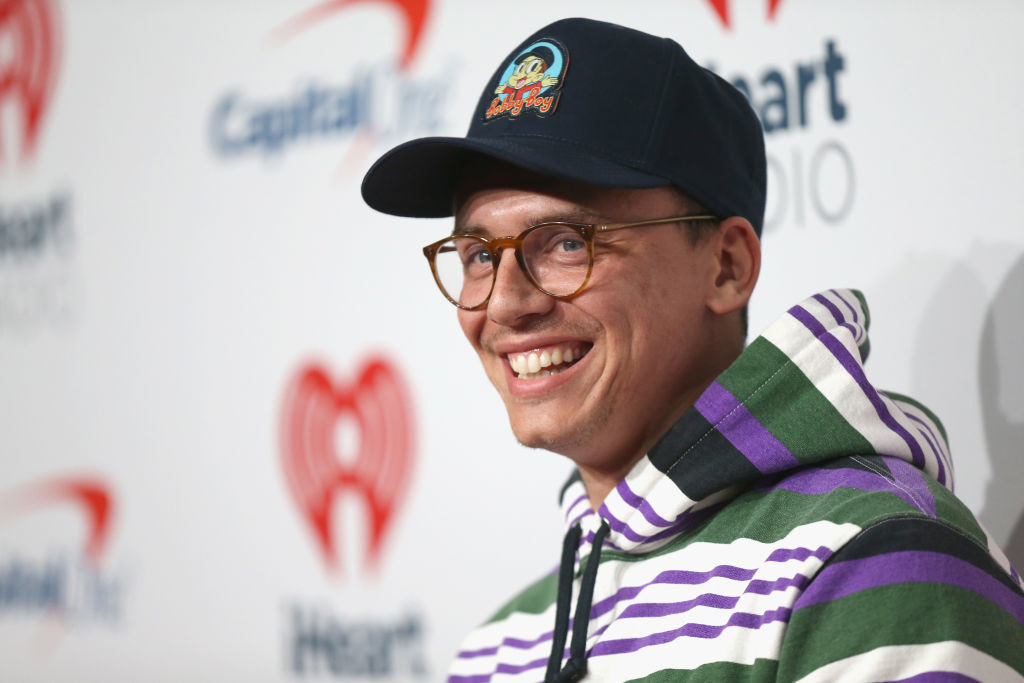 In 2017, the rapper stopped a Houston show and ordered his fans to make space around a woman who fainted. Just after she was removed from the crowd, another fan passed out. Again, Logic asked the concertgoers to make way for the medics.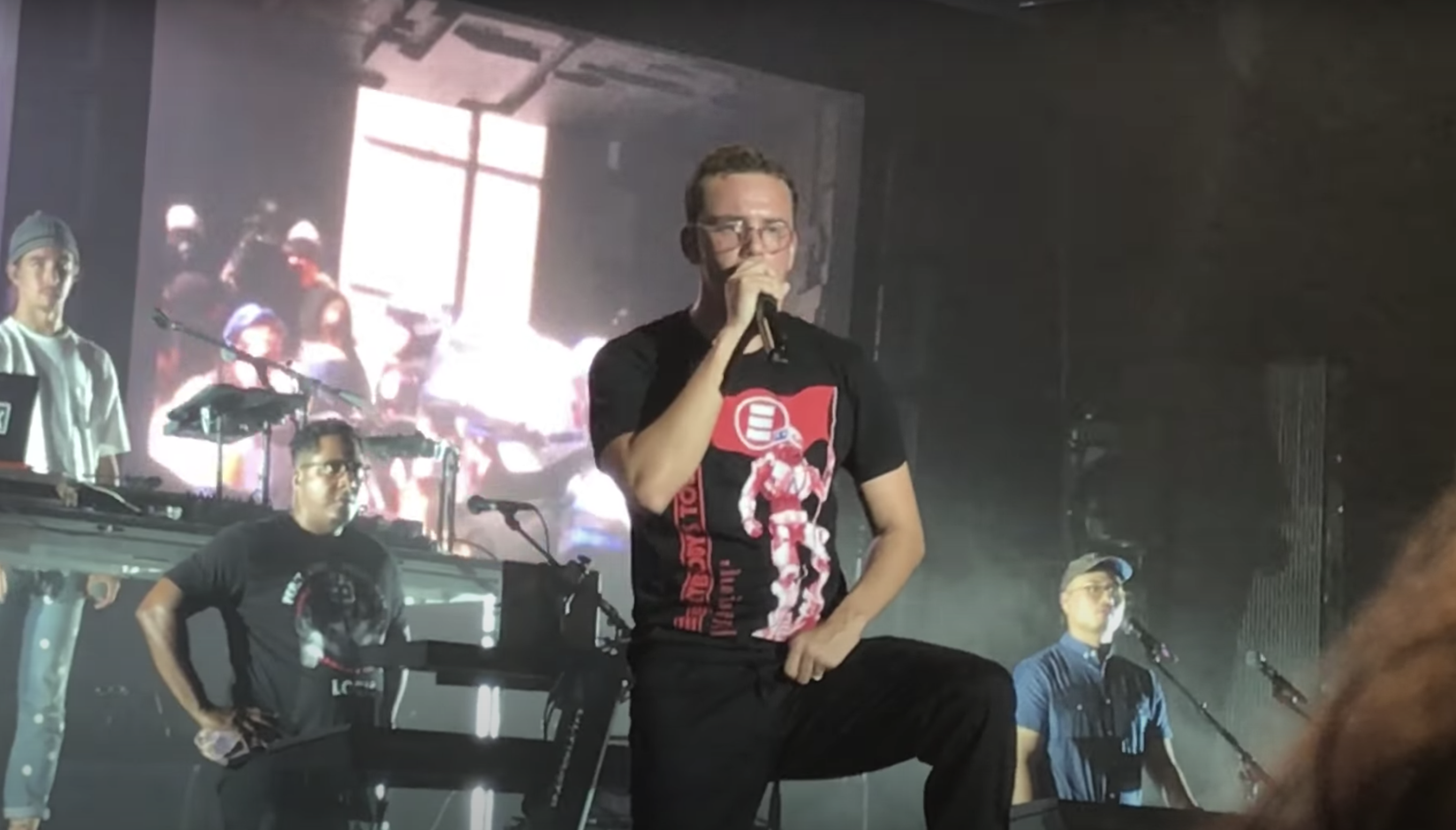 "Now, listen," he said. "You guys make sure that you're drinking water, stay hydrated. People come here, they wait outside for hours, all day. I get it, I feel you, but like...It ain't worth waking up in the hospital tomorrow. If you're thirsty, go get something to drink, do you hear what I'm saying?"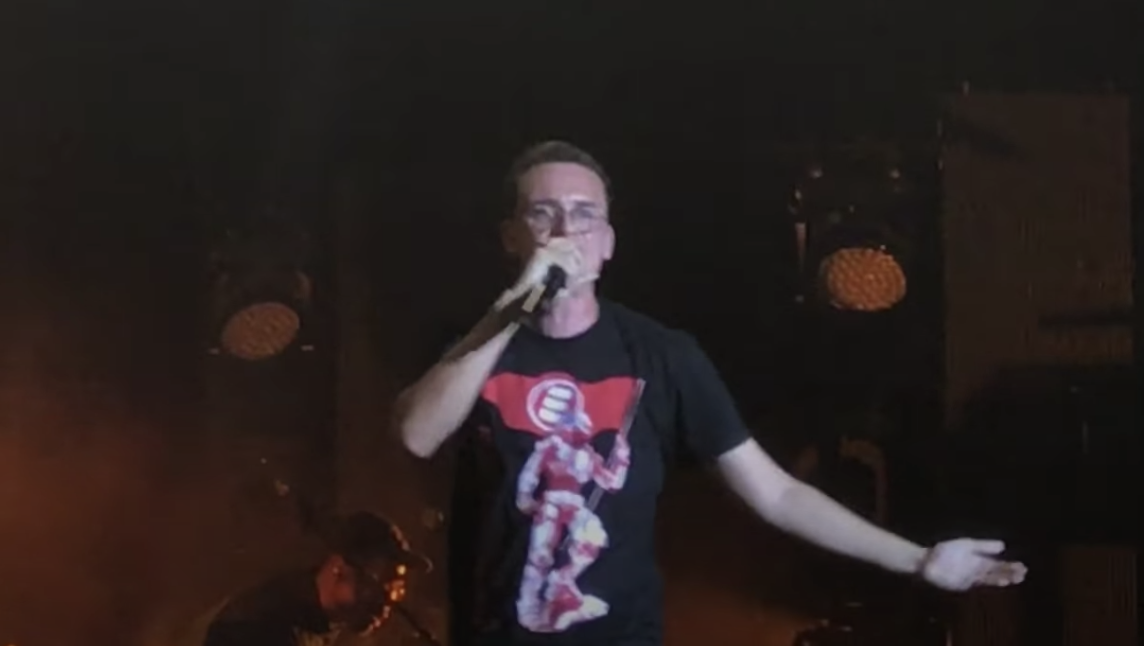 11.
Green Day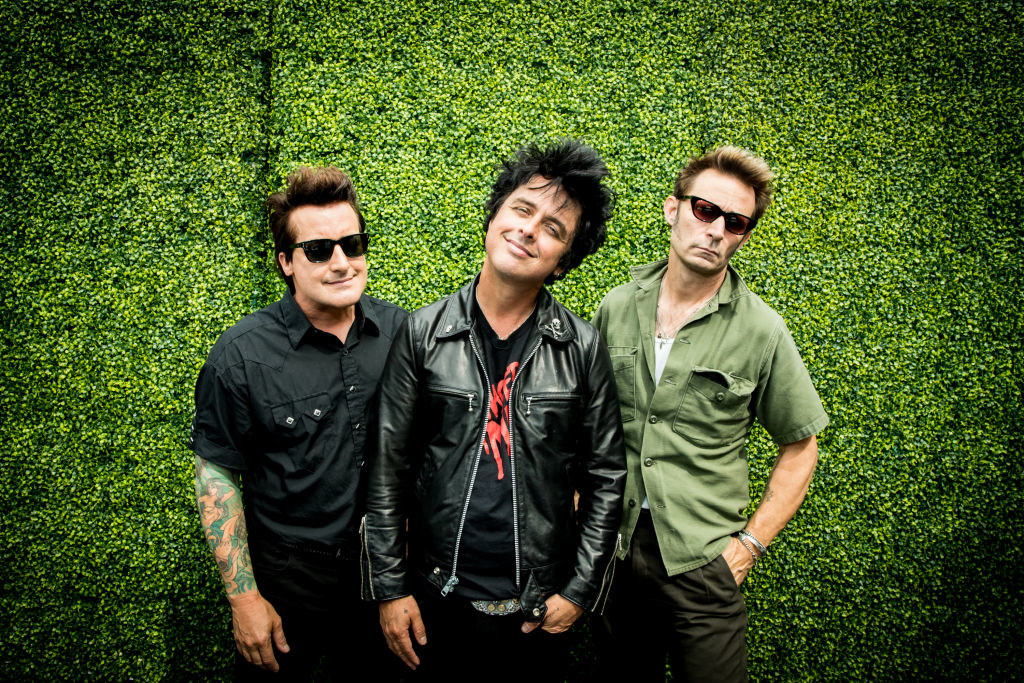 When some people in the crowd started getting aggressive, Billie Joe Armstrong stopped singing to reprimand them. "That's not fucking appropriate now. These kids are just trying to have a good time. You don't have to muscle them around, all right?"
"Nobody's fucking getting hurt. Come on, be cool!" he yelled before resuming the song.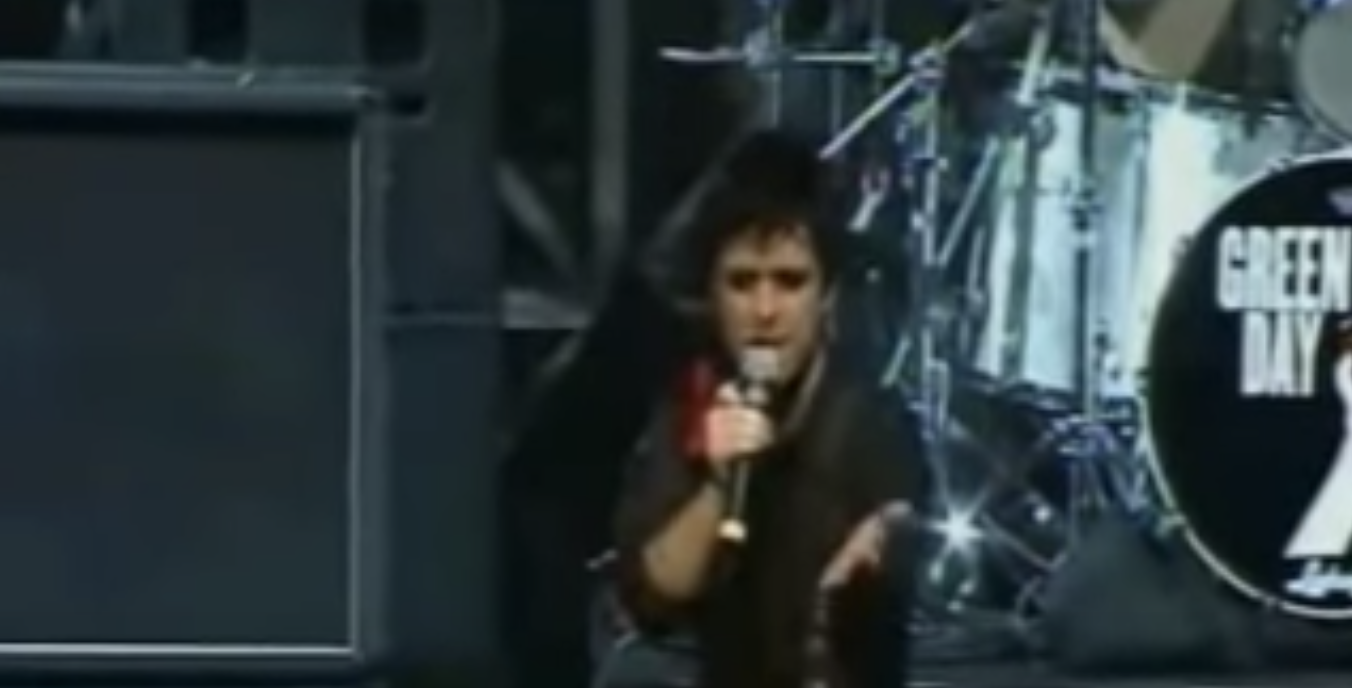 12.
Niall Horan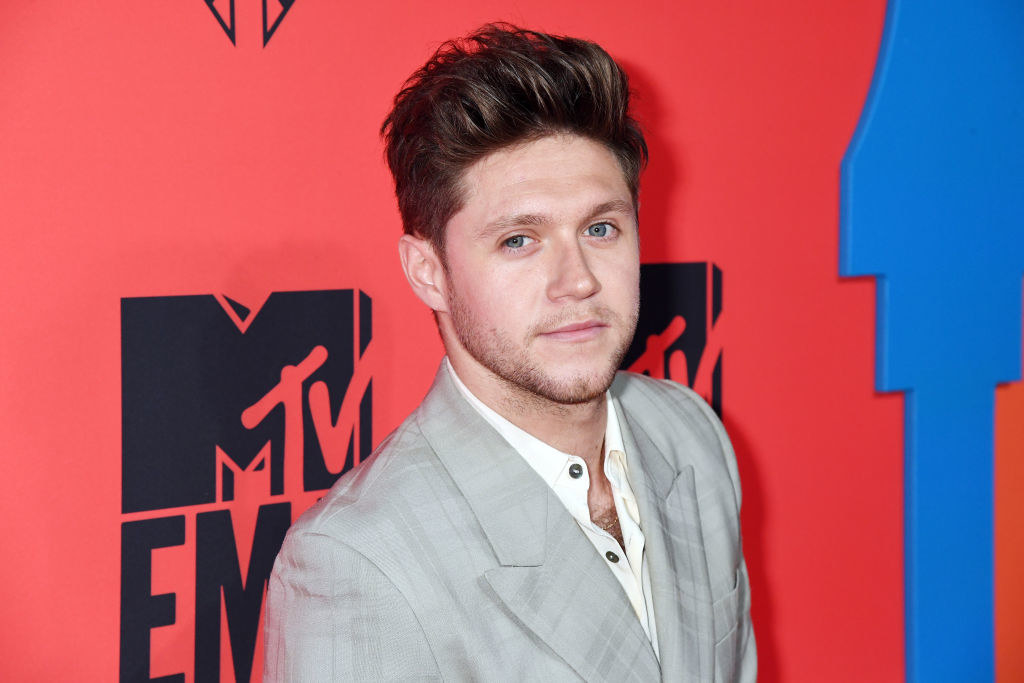 During a 2018 concert in Argentina, the singer voiced his concerns over the crowd being too squished together. "Your security is my responsibility," he said.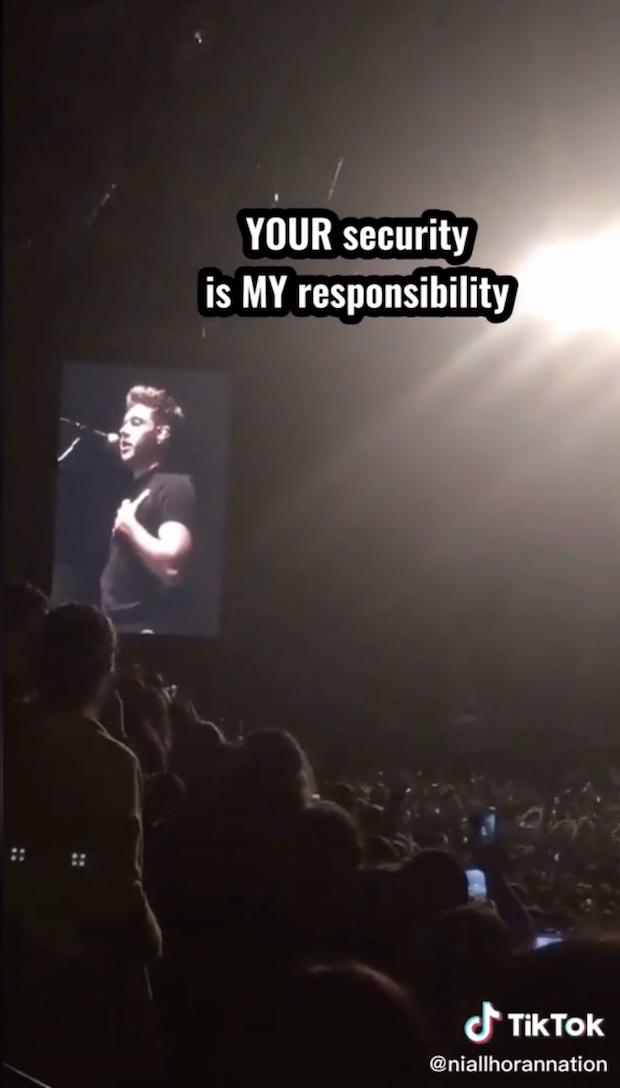 "We don't want anyone getting hurt or squashed," he continued. "This swaying is very dangerous. It's not gonna work for the rest of the night. Let's organize this before we go any further, okay?"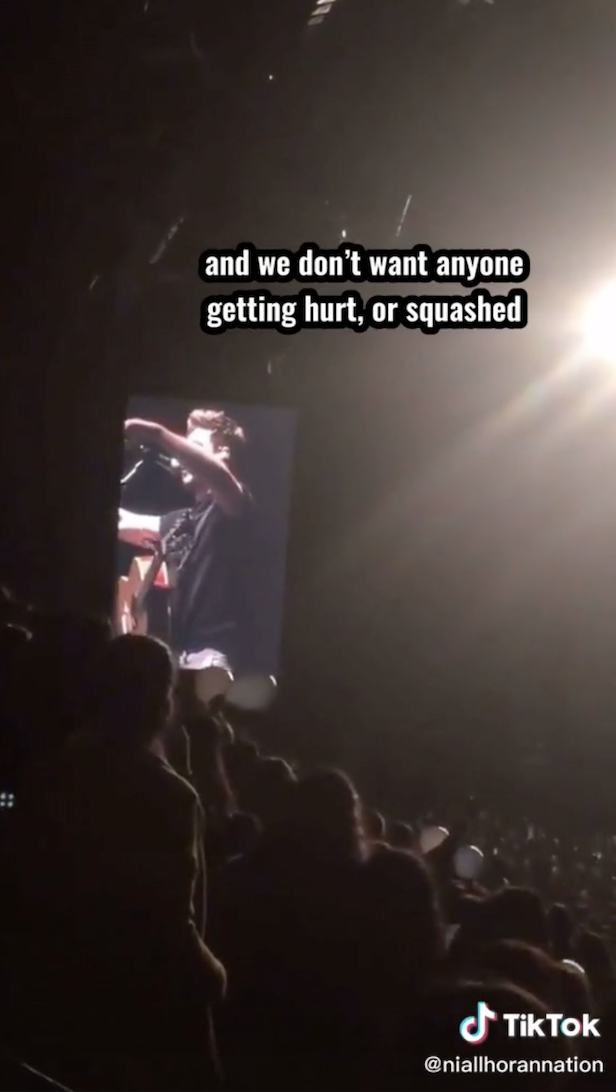 13.
Slipknot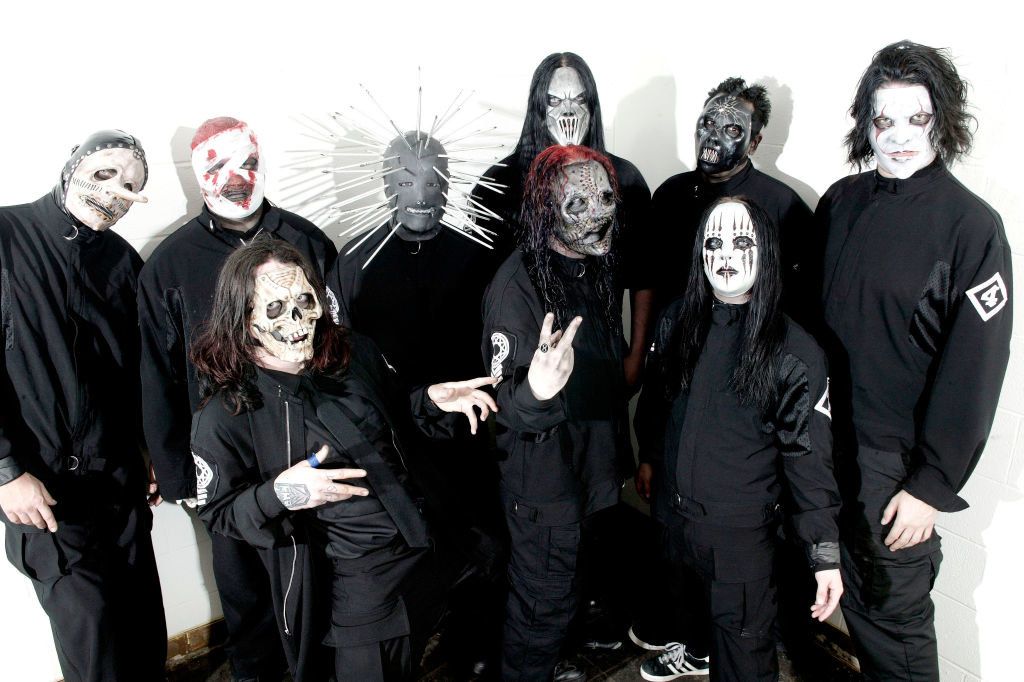 During a 2019 concert in California, Corey Taylor stopped the show when fans were apparently getting hurt and squished in the pit. "Are you all right?" he asked before telling the crowd to back up.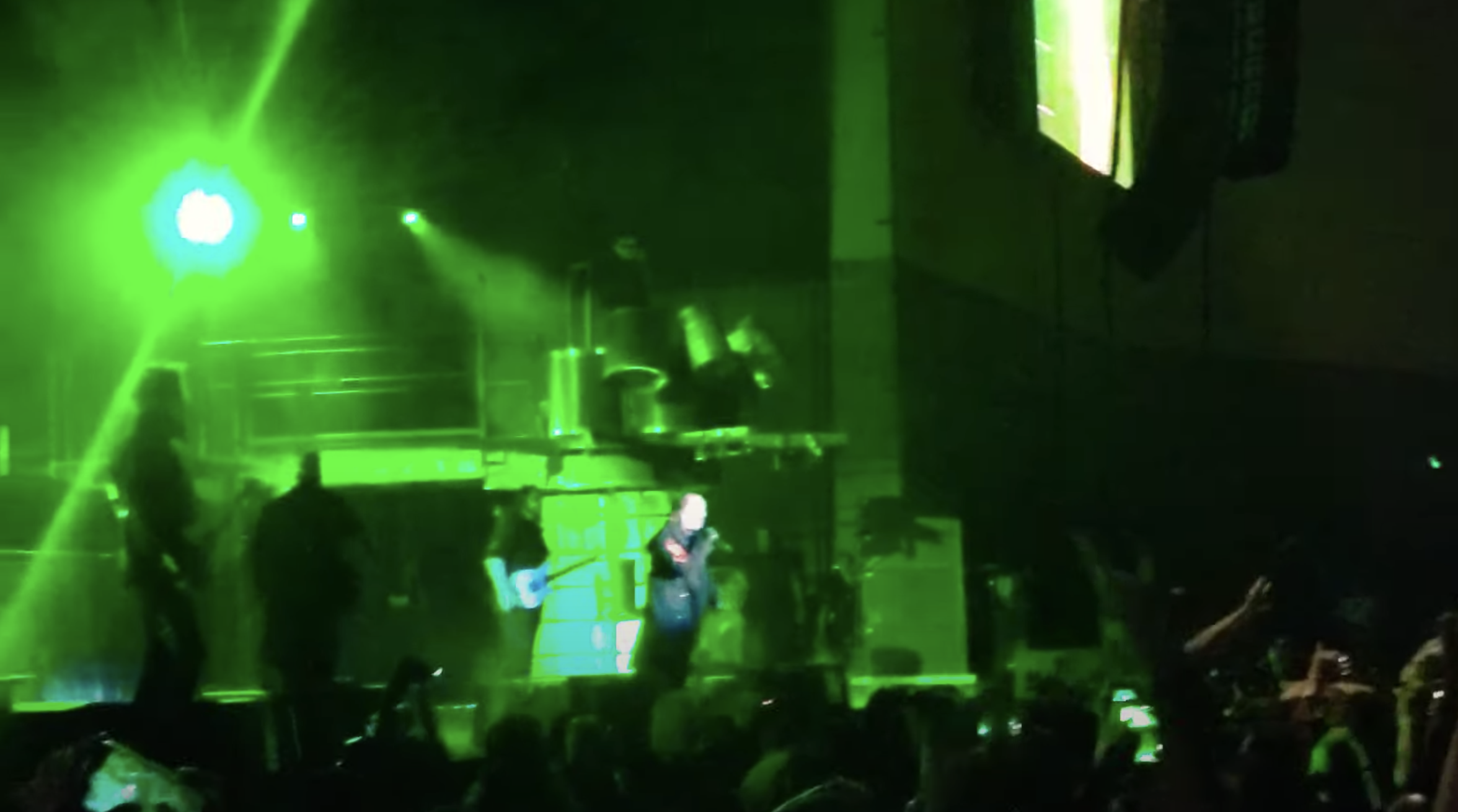 "I'm not starting this song until you motherfuckers back up. We are all here together, so back the fuck up!"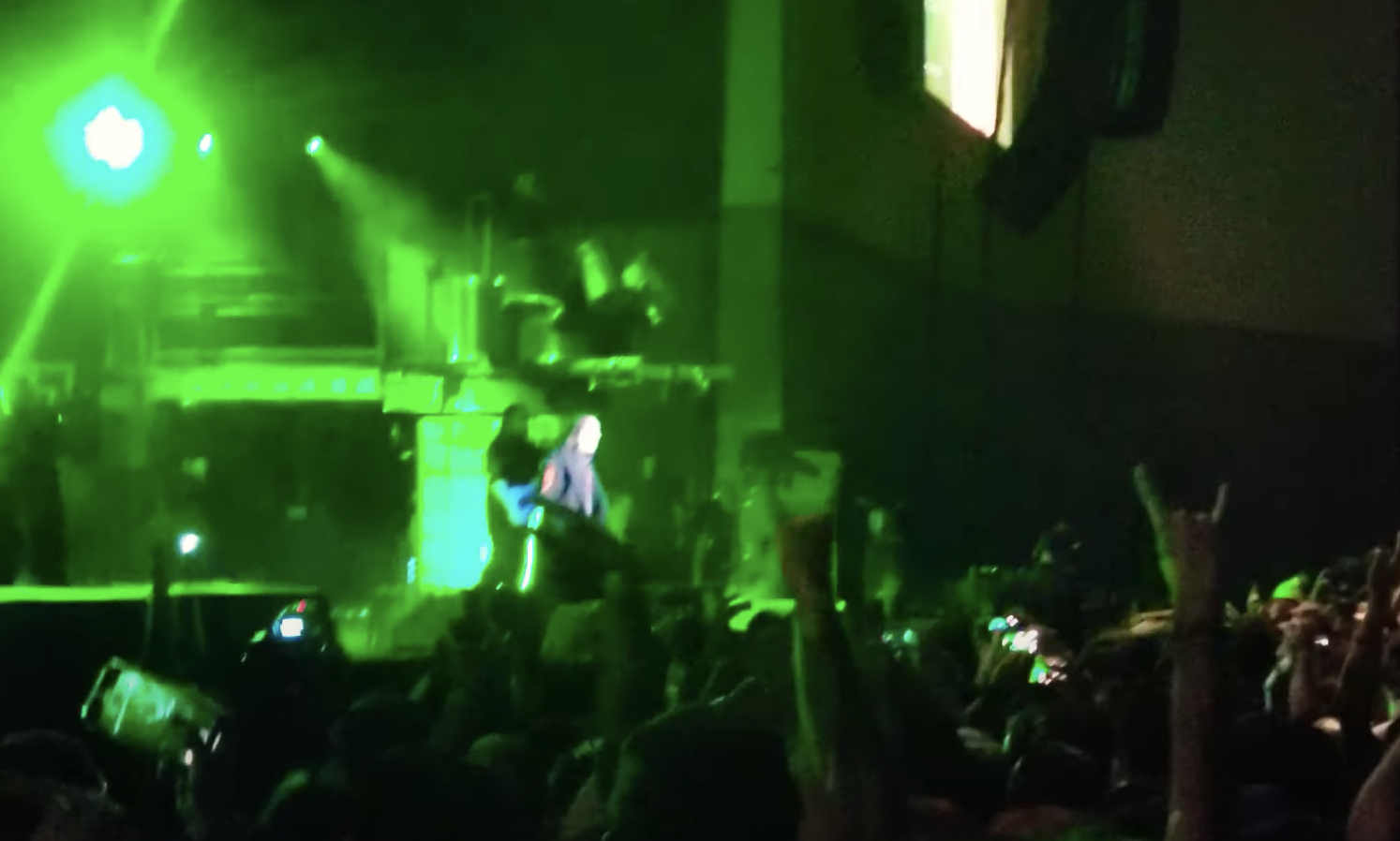 14.
Lady Gaga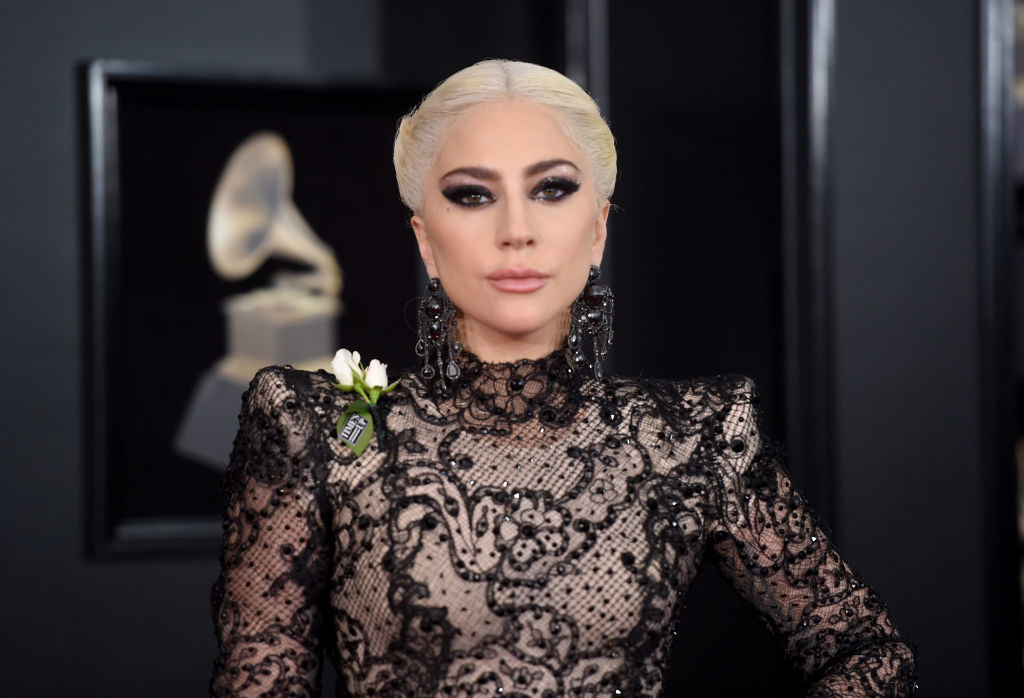 The singer stopped a Connecticut show when she noticed a fan with blood on her face. She ensured a paramedic was on the way and asked the woman's name. "Meredith, I'm so sorry that you got hit in the face and that you're bleeding," she said.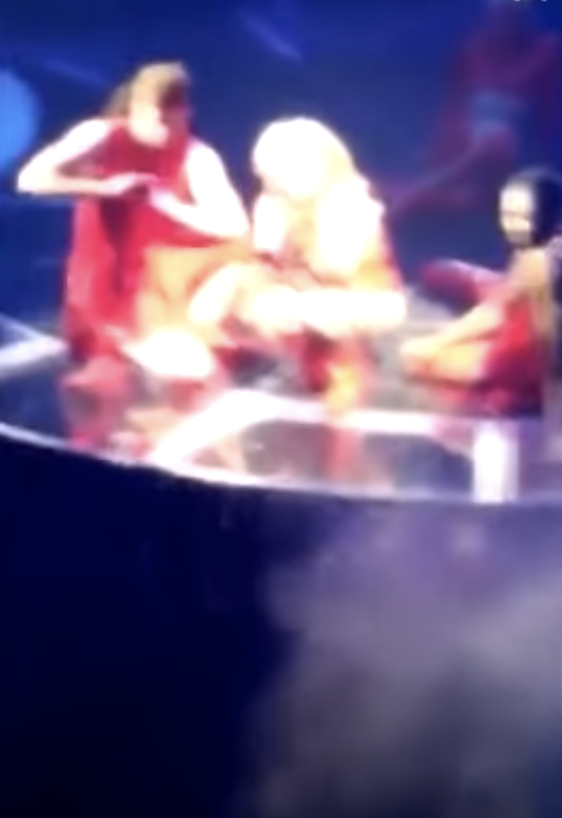 "We're gonna make sure that you're okay," she promised.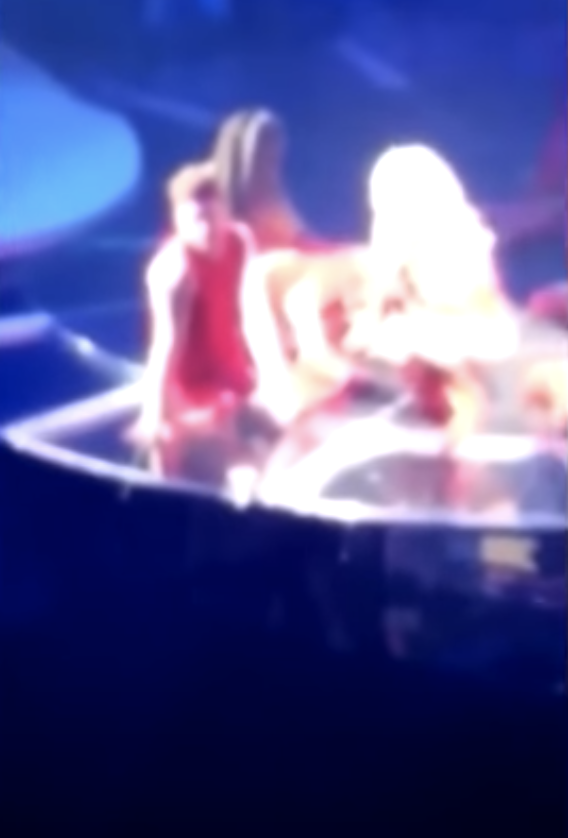 15.
Playboi Carti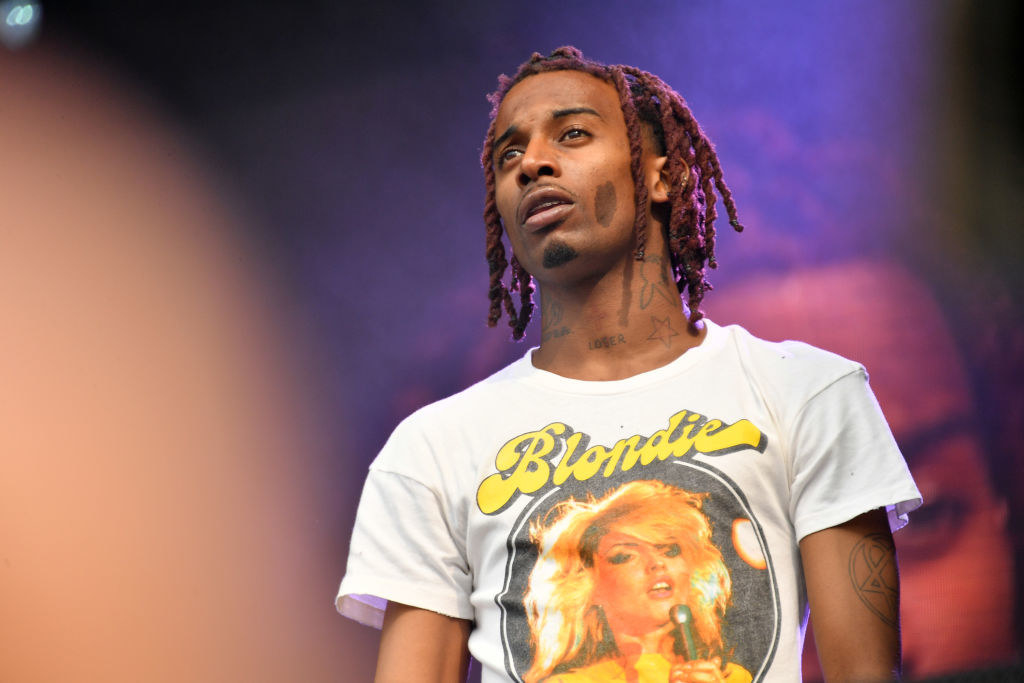 This summer, the rapper stopped his Lollapalooza show in Chicago when a security member told him a lot of people were passing out. "I care about you guys, safety first," he said.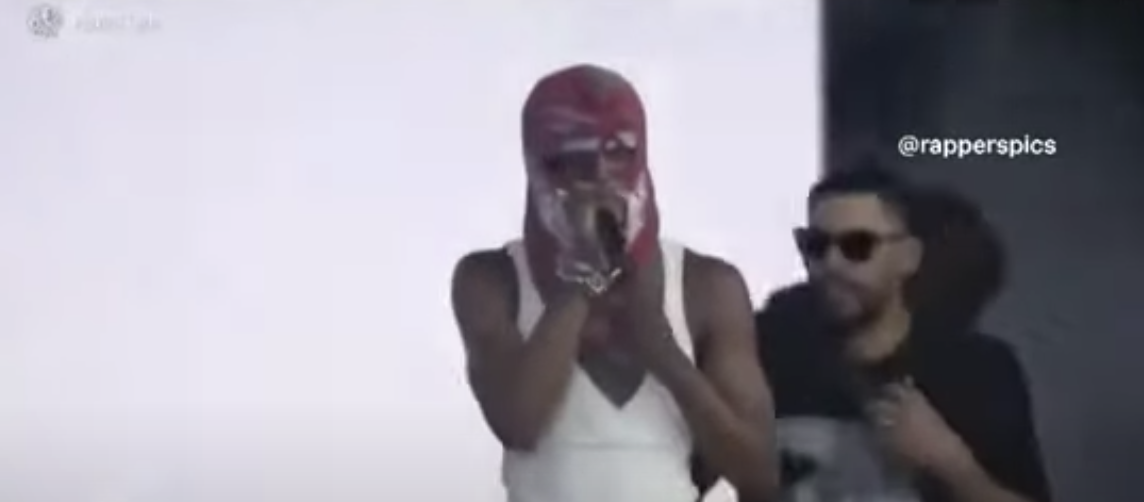 He told his fans to take three steps back before he would continue the performance.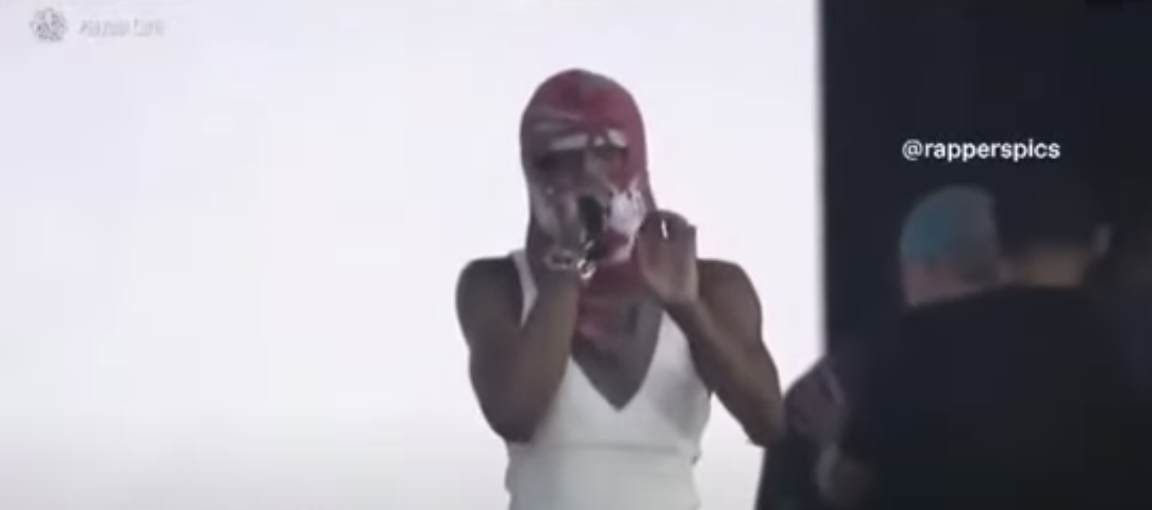 16.
Shinedown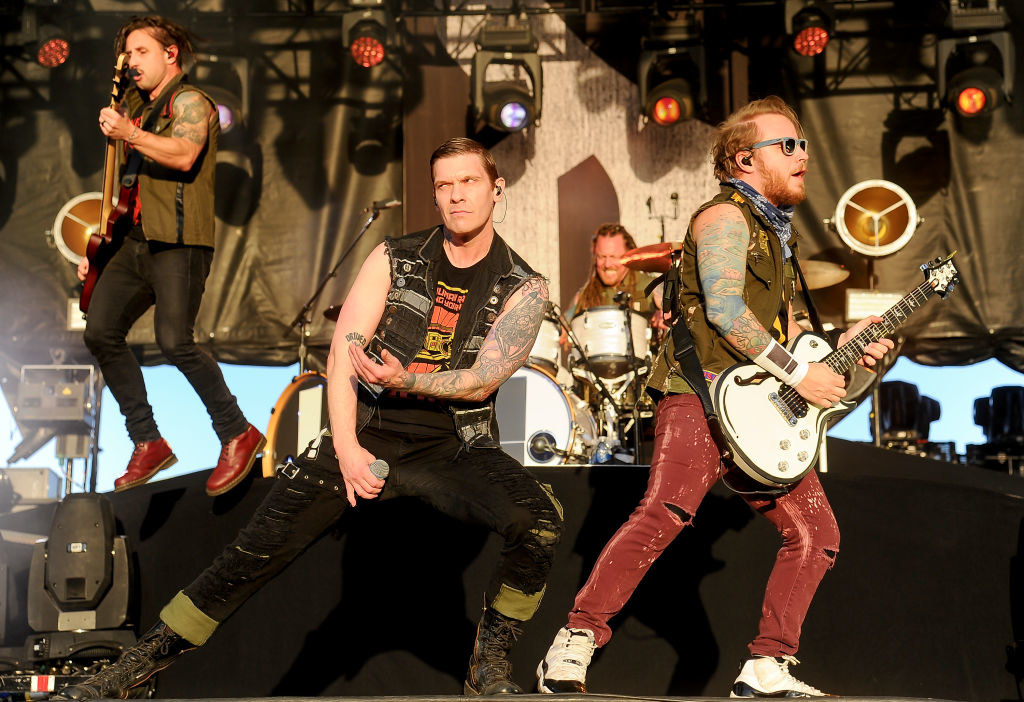 During a 2015 show, a woman screamed for help. Brent Smith yelled for the band to stop and demanded the lights be turned on. He requested a medic and asked everyone to make room.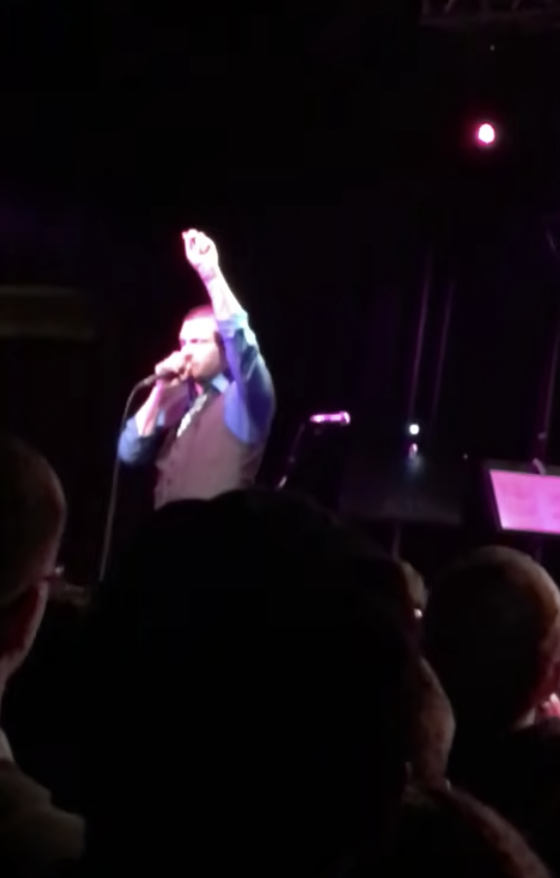 "This is absolutely no joke," the singer continued. Once the fallen man was up, the crowd applauded and made a path for the man to be led out by the medic. "Let's just keep this gentleman in our prayers," he said once the man was taken out of the room.
17.
And finally, Linkin Park
During a 2001 concert in London, a fan fell to the floor. The band stopped the song, and Chester Bennington yelled, "Pick him up! Pick him up right now!" Mike Shinoda said, "We gotta look out for safety first, for real. Nobody gets hurt. That's number one."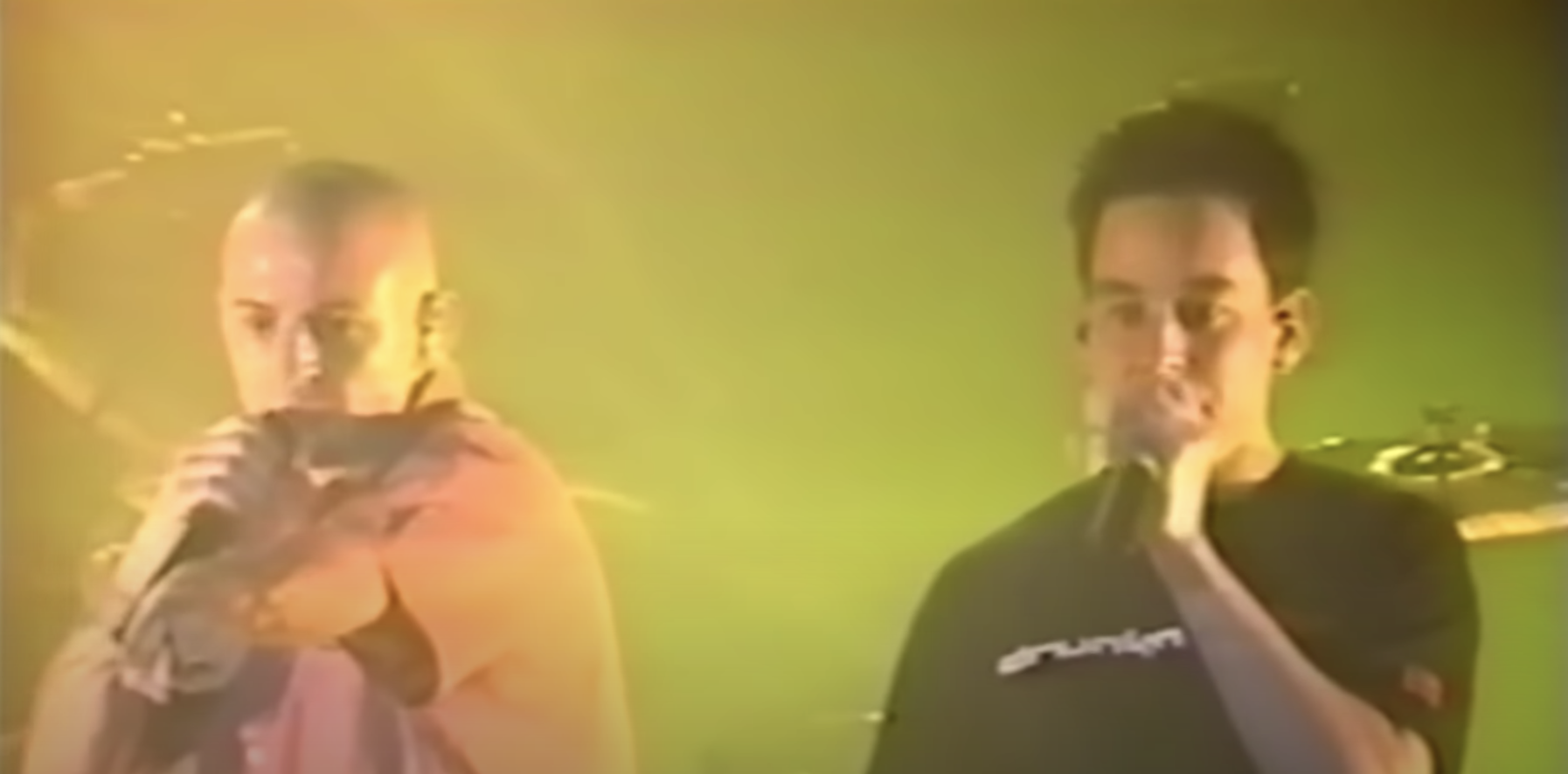 Chester asked, "When someone falls, what do you do?" The crowd chanted, "Pick them up!" After repeating the back and forth two more times, the beloved singer said, "That's right, people!"
Thank you to all the responsible musicians out there who truly care about their fans' safety. Travis, do better.