Miley Cyrus Was Asked If She'd Rather Kiss Justin Bieber Or Harry Styles Under The Mistletoe
I can't imagine a better Christmas gift than Harry Styles.
On Christmas Day, Miley Cyrus appeared on British radio station Heart FM to answer some very important questions.
In a game of Would You Rather, the radio host asked if she would rather kiss Justin Bieber or Harry Styles under the mistletoe.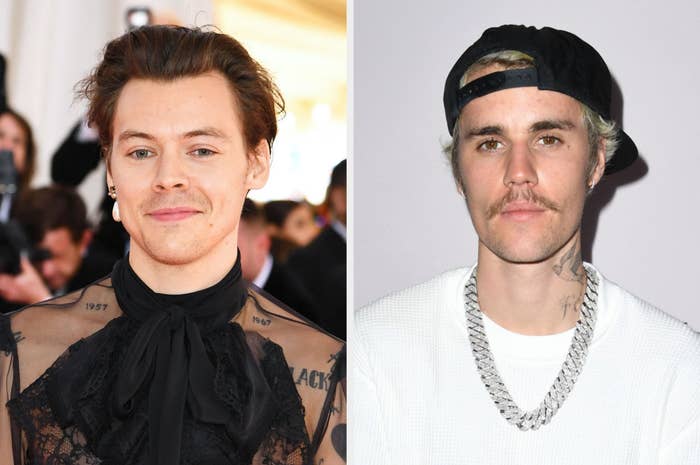 "Harry," she answered immediately. "Justin Bieber I've known for way too long, it's like family. Harry Styles — he's looking really good."
The "Midnight Sky" singer also mentioned that she was into Harry's fishnet look.
"We have very similar taste. Sharing a closet, sharing a life together, it just makes sense," she explained.
"If you want me to hit you up, I'm pretty good at it," the radio host offered. "I know Harry so I can make it happen."
"Everyone is always playing Cupid for me these days!" Miley responded with a laugh.
IDK about you, but my fingers are crossed for Miley and Harry. So let's all enjoy an old pic of them together. Totes adorbs!
Now, let's settle this for ourselves:
Oops. Something went wrong. Please try again later
Looks like we are having a problem on the server.
Who would you rather kiss under the mistletoe?

You can watch the Heart FM interview here: