Welcome to the latest edition of What's Going On With The Kardashians! On today's episode, we're wondering what the heck is happening with Khloé.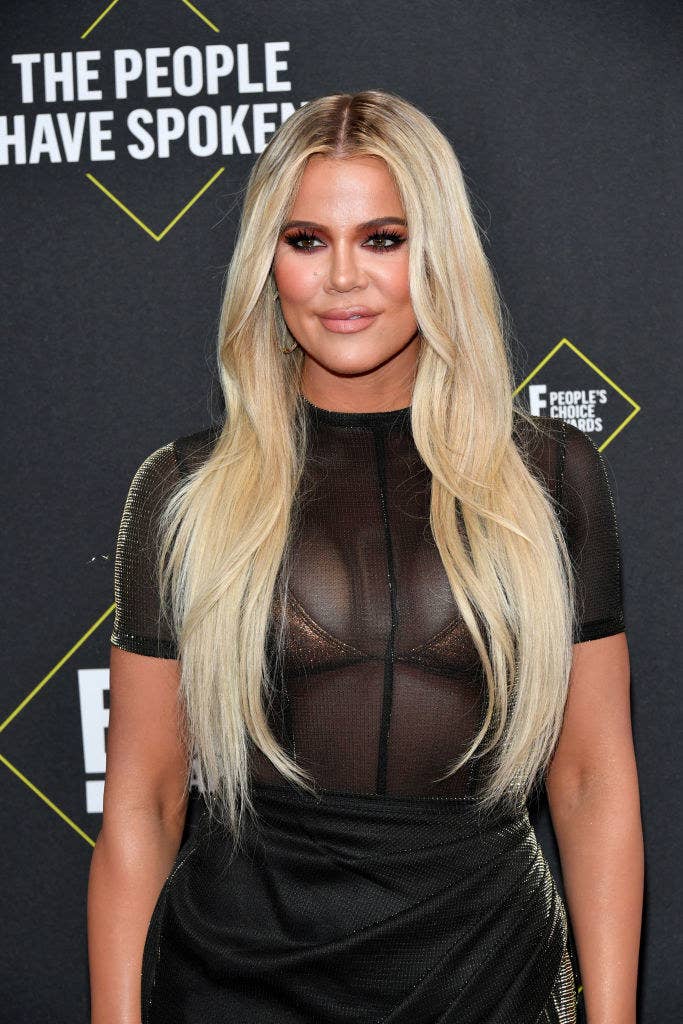 Yesterday, everything seemed to be going fine for the 37-year-old. She tweeted that she's praying for the "health, happiness, love, and blessings" of her fans.
Then, something must have happened because just an hour later, Khloé flipped a switch.
"HA!" she wrote. "Some of y'all really just make up anything and swear it's the truth as if you know what's going on."
Even though Khloé never fully explained the situation, she did interact with some fans about the whole thing.
One person joked, "You're telling me people don't know every single detail about your daily, personal, PRIVATE life?" To which Khloé responded, "Ha! Believe it or not lol."
Another fan responded, "Misery loves company, honey! Miserable fucking internet trolls!" And Khloé replied, "It is so old at this point. It's always something about people creating fake shit about me and actually terrorizing me about something THEY ARE CREATING."
Someone sent the reality TV star "positive vibes and love," and Khloé responded, "Thank you, love. If only more people actually spread kindness, positivity, and compassion. I'll never understand why people take their time to be cruel."
One person shared that they've turned off their app notifications and Khloé called it a "smart move." She continued, "This is just so unhealthy at times. It's outrageous how people feel they have the right to spread such trash and lies about other people."
Someone said, "When you play nice for too long, they start stepping all over you. A little cussing out ain't never hurt nobody." Apparently, Khloé liked that because she replied, "Facts!!!! Because they give so many other people a different type of grace and understanding. I get critiqued and judged for any fucking thing. I guess I got to start snapping a little more."
Well, whatever those internet trolls were saying, I hope you've brushed it off, Khloé! Remember that haters gon' hate and you just gotta keep doing you!