I don't know about you, but I am absolutely OBSESSED with Jonathan Van Ness. You know, the gorgeous ball of fun from Queer Eye who we all wish were our best friend.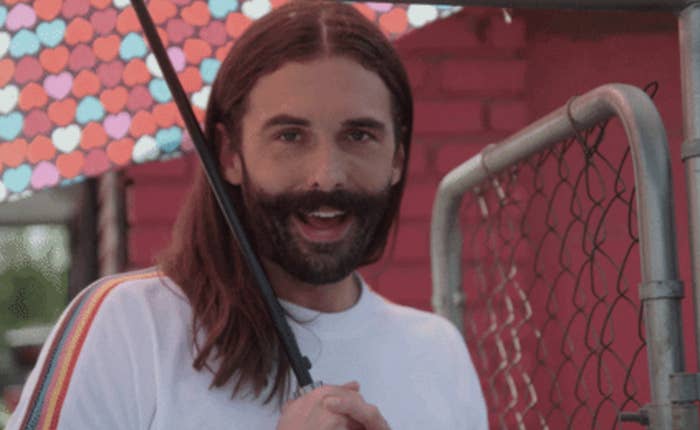 Not only is he the world's sweetest cheerleader encouraging us to live our best lives, but he's also become a fashion icon. Let's take a look at the delicious looks he's slayed:
1.
All right, we've all seen some cool awards show outfits, but this one takes the cake. Why don't people wear sexy capes more often?! It obviously works.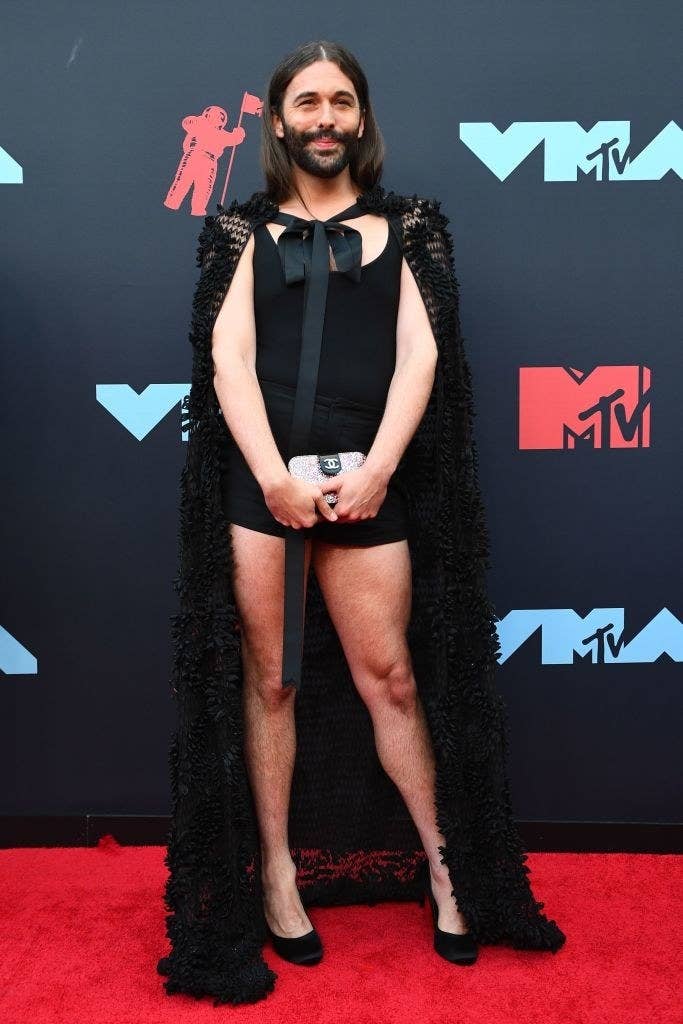 2.
I'm in love with everything here. The color, the strapless style, the little chest bow... work it!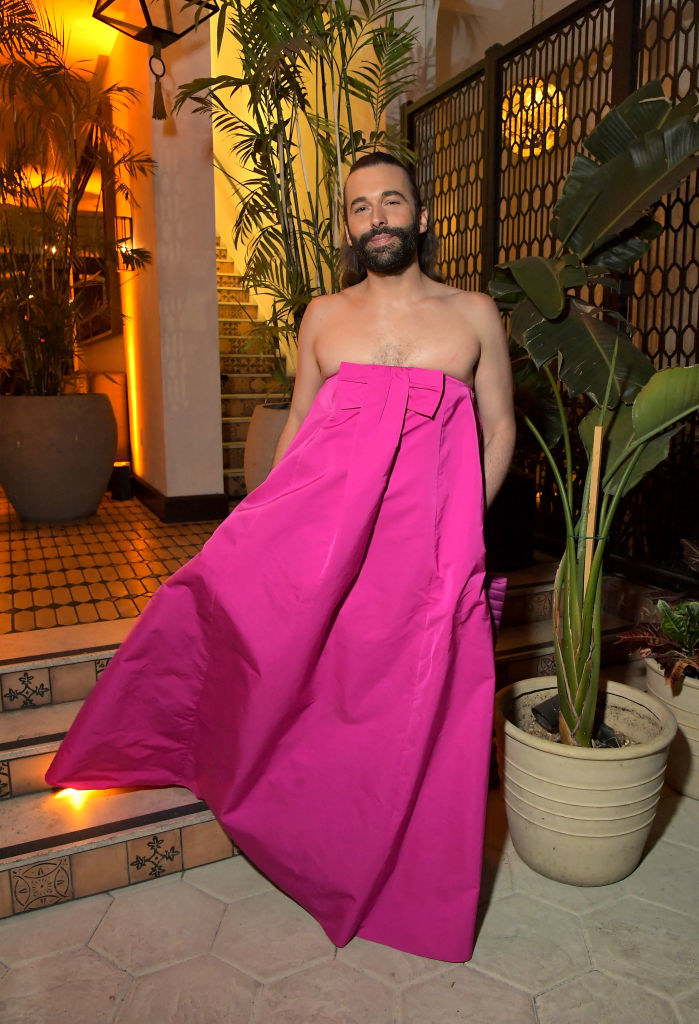 3.
Oooh, I see you, cutie. Love that both the top and skirt are see-through.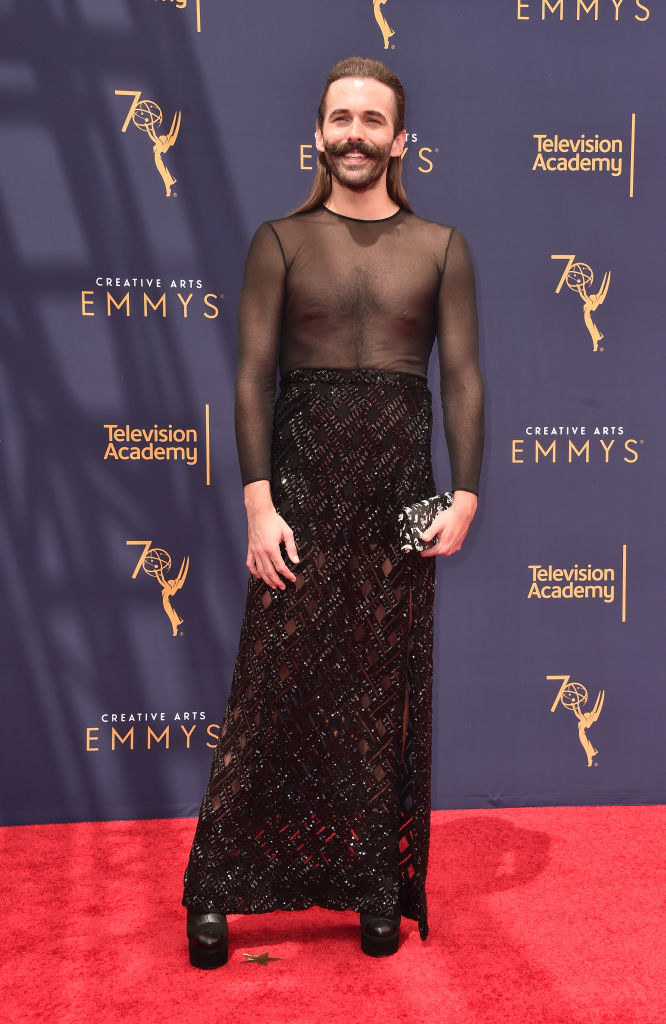 4.
HELL. YEAH. Who doesn't want a ginormous colorful bow across their butt?
5.
Personally, I'm not brave enough to wear so many patterns at once, but Jonathan definitely pulls it off. Special shoutout to those fierce animal print heels.
6.
Gotta love a short dress with boots. And the orange clutch is the perfect pop of color.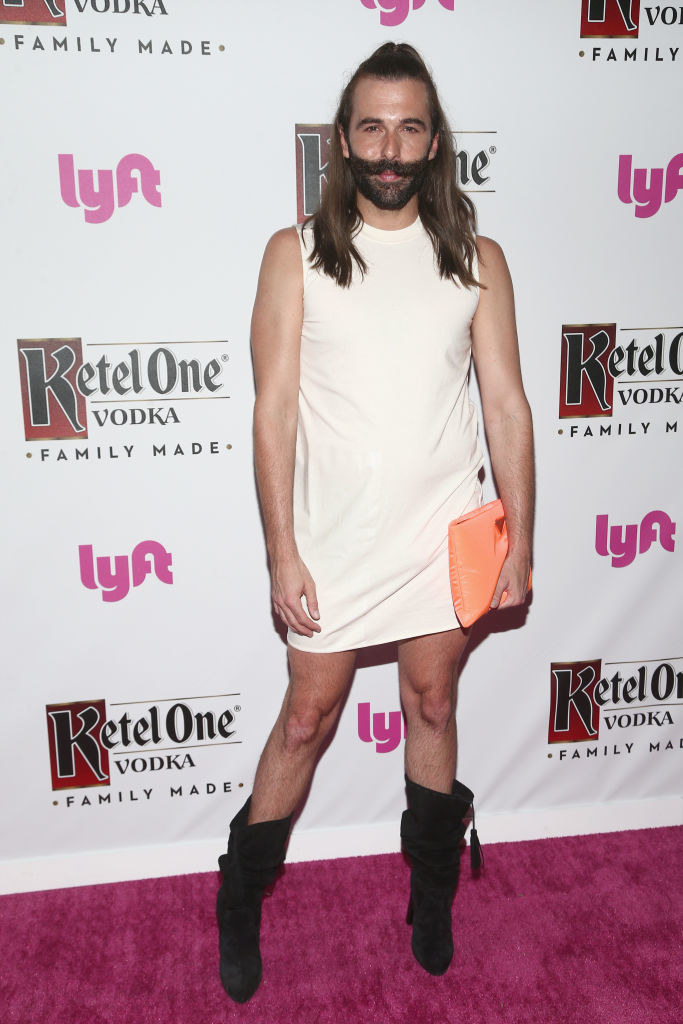 7.
This flowy top is the color of sunshine, which totally matches his personality. And the peek-a-boo slots give us some extra skin while keeping it classy.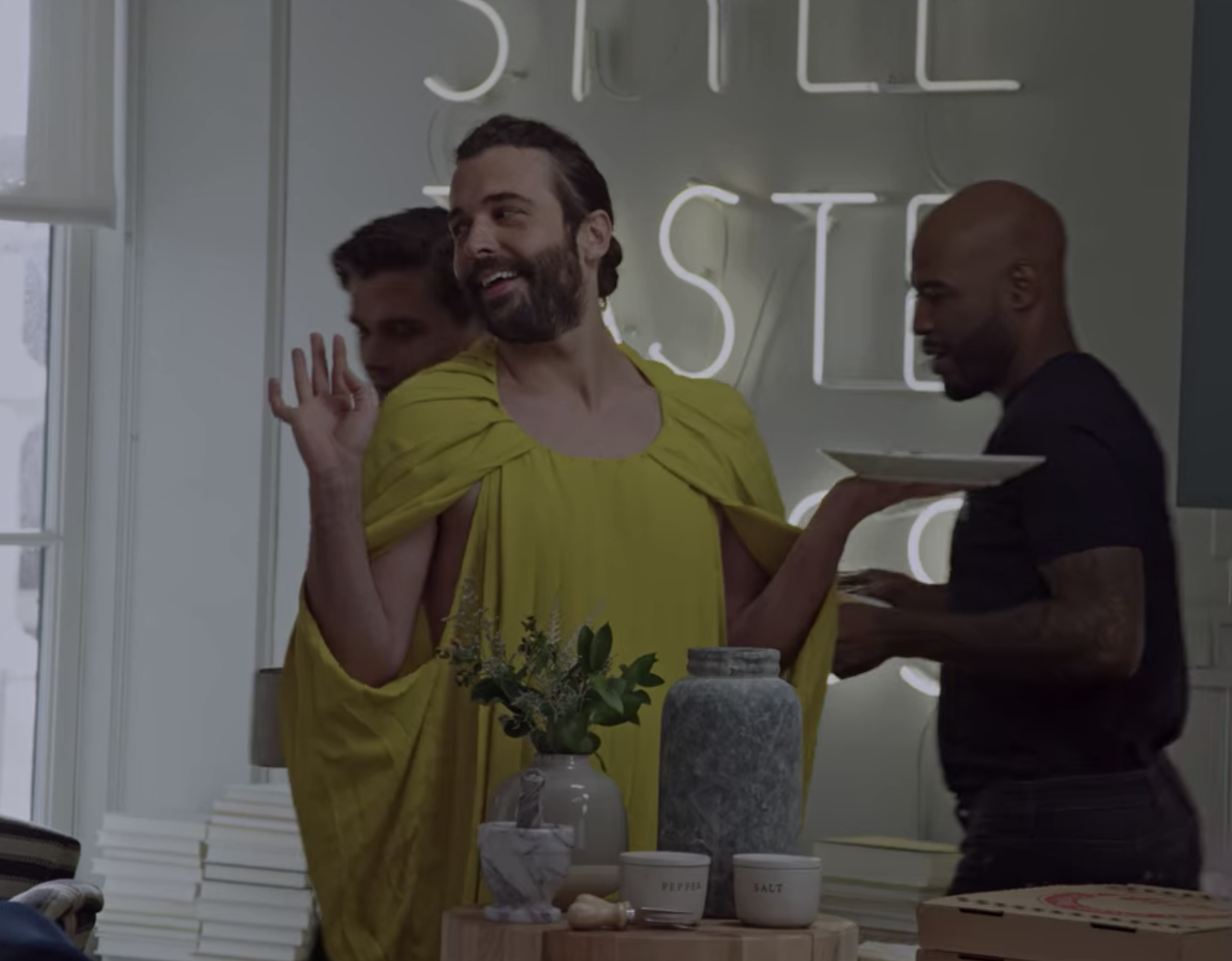 8.
Excuse me, who gave you permission to look this good?! These pants are giving me life.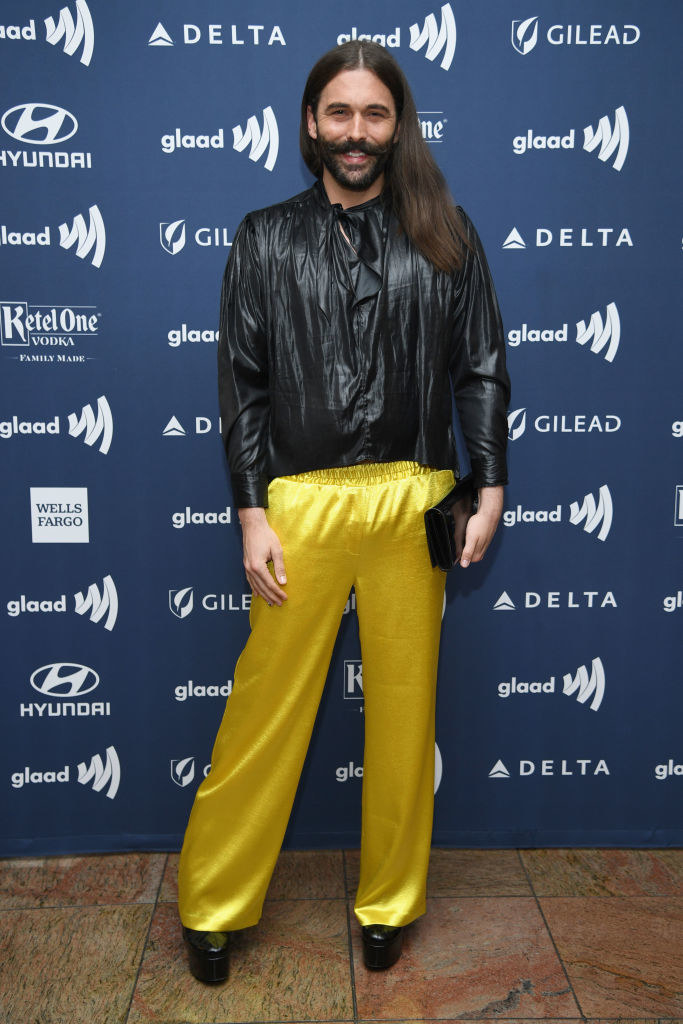 9.
This loose white button-up with a tight black blazer is definitely a look. Doesn't hurt that he's holding some of Antoni's decadent dessert either.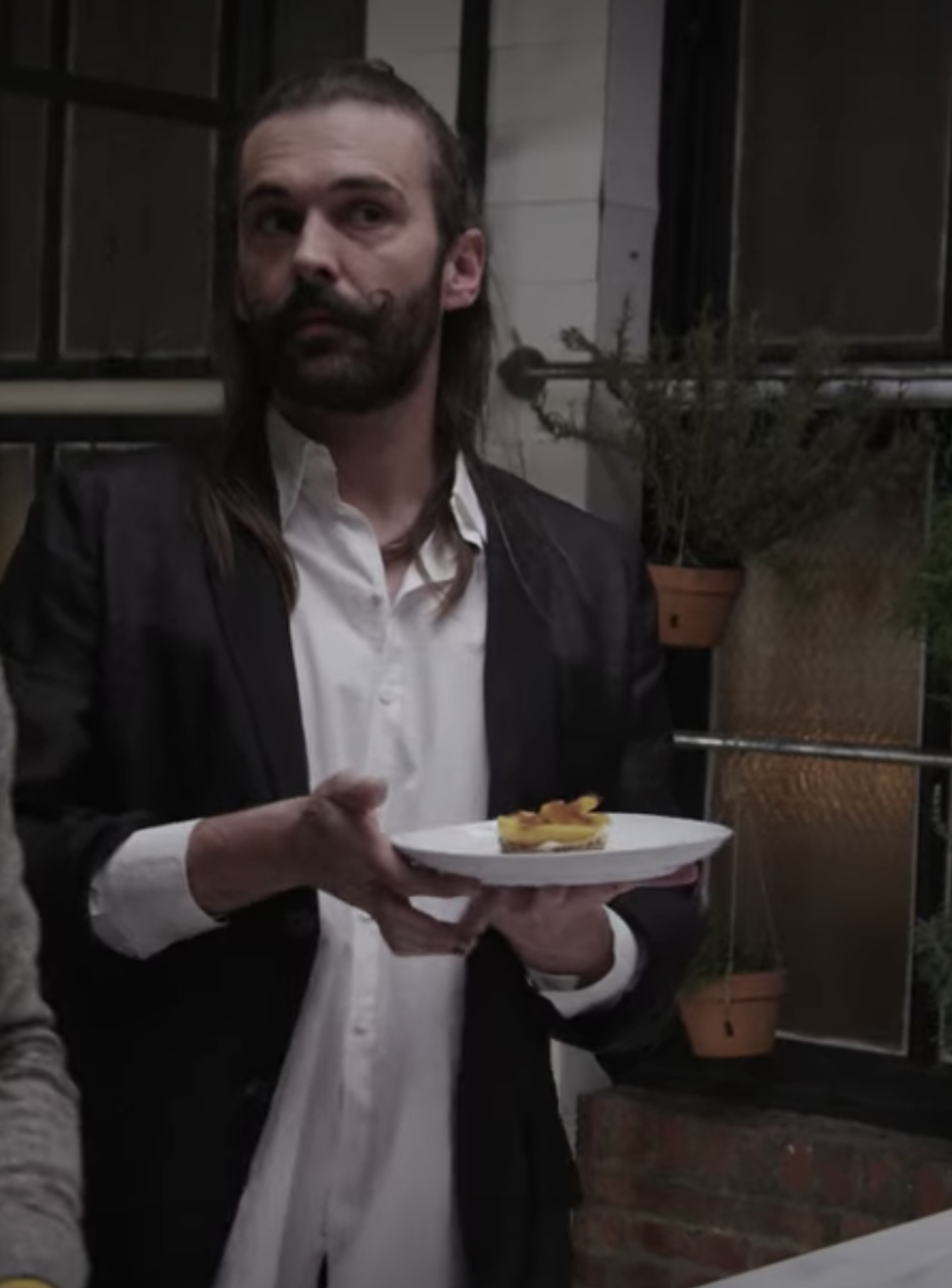 10.
I love a good romper, especially paired with a fun scarf and some Timberlands. And ESPECIALLY when said romper is used for twerking, honey.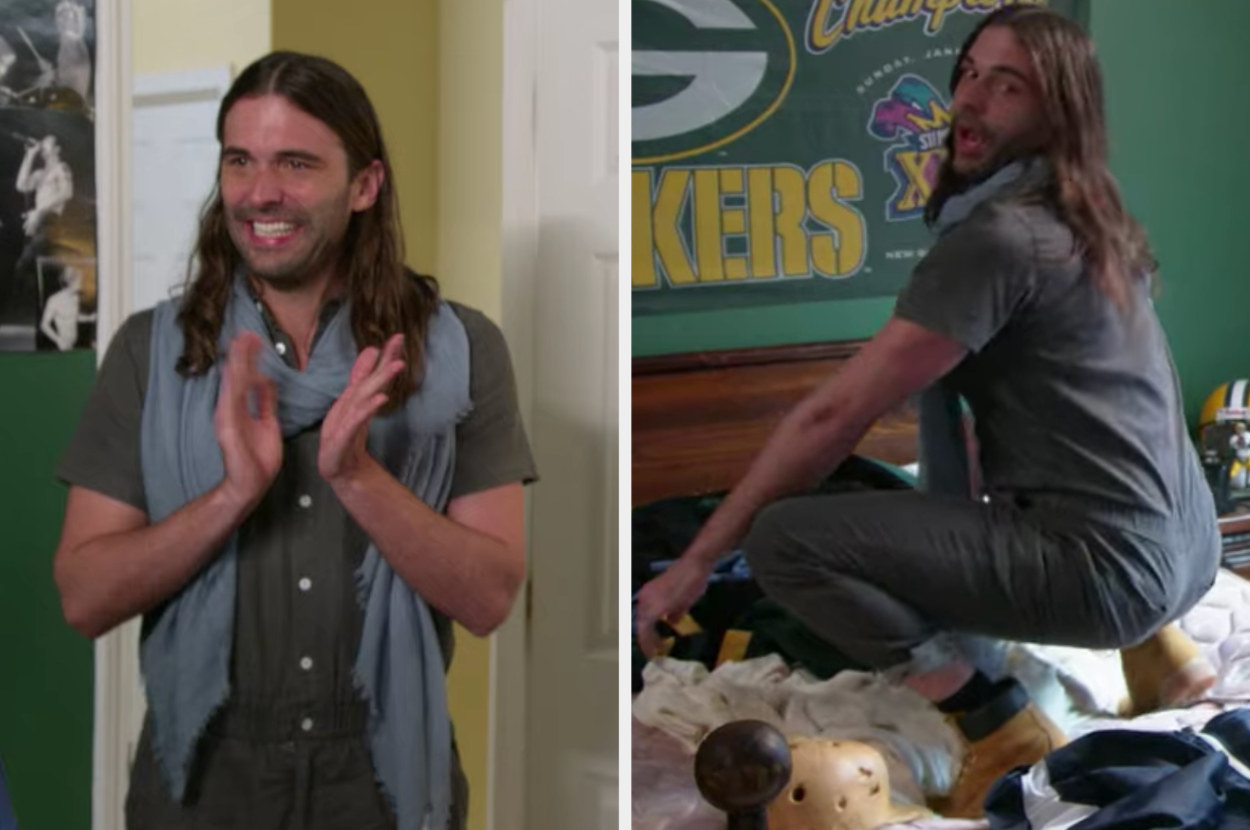 11.
This bright red suit is so eye-catching and bold. It just screams confidence.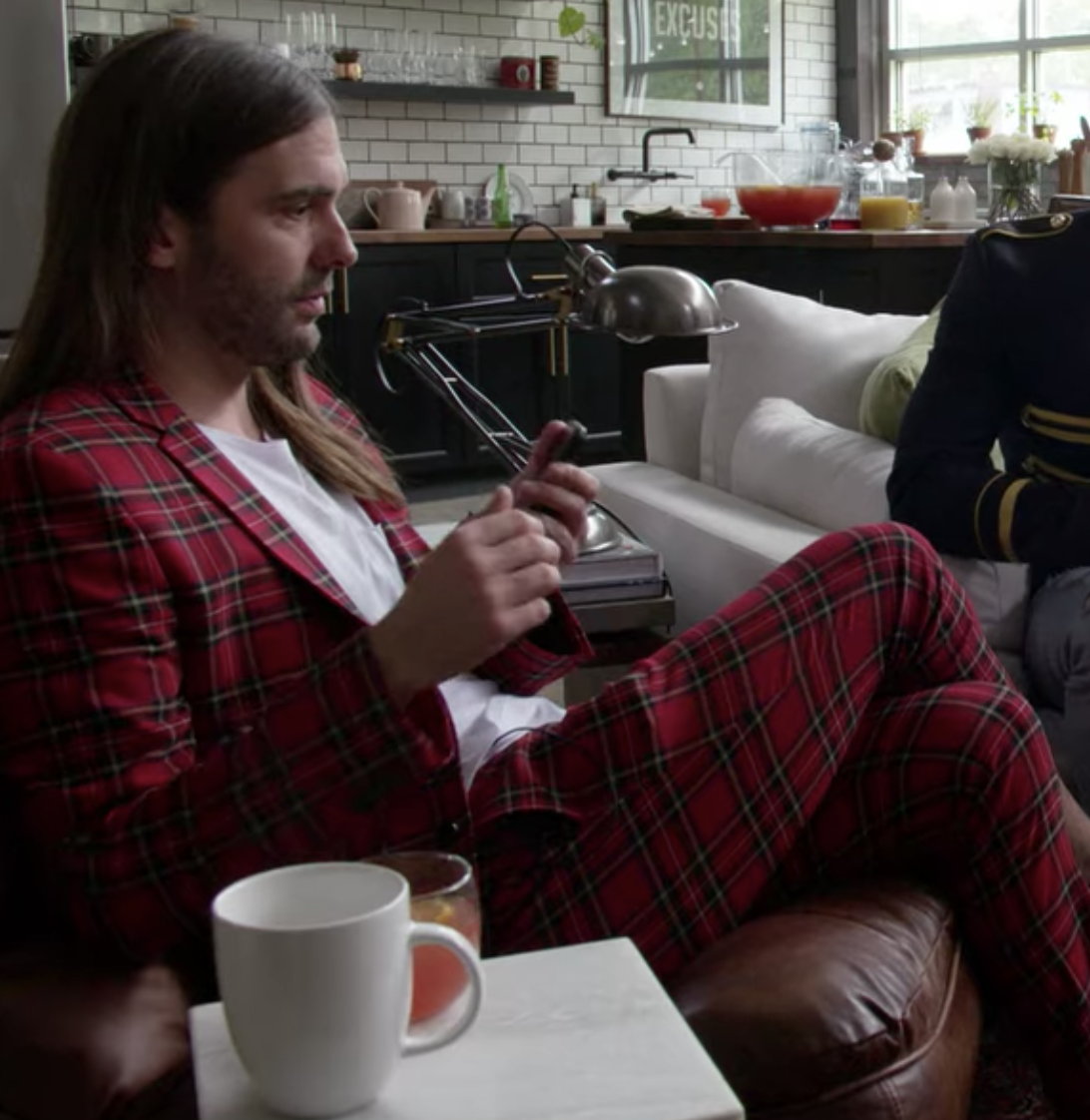 12.
Scoop back dresses are so underrated. Perfect way to show off his shoulder tat, too!
13.
This jacket screaming fun things like "spank" and bone" reminds me of my middle-school Hot Topic phase. Love that he's bringing back these vibes!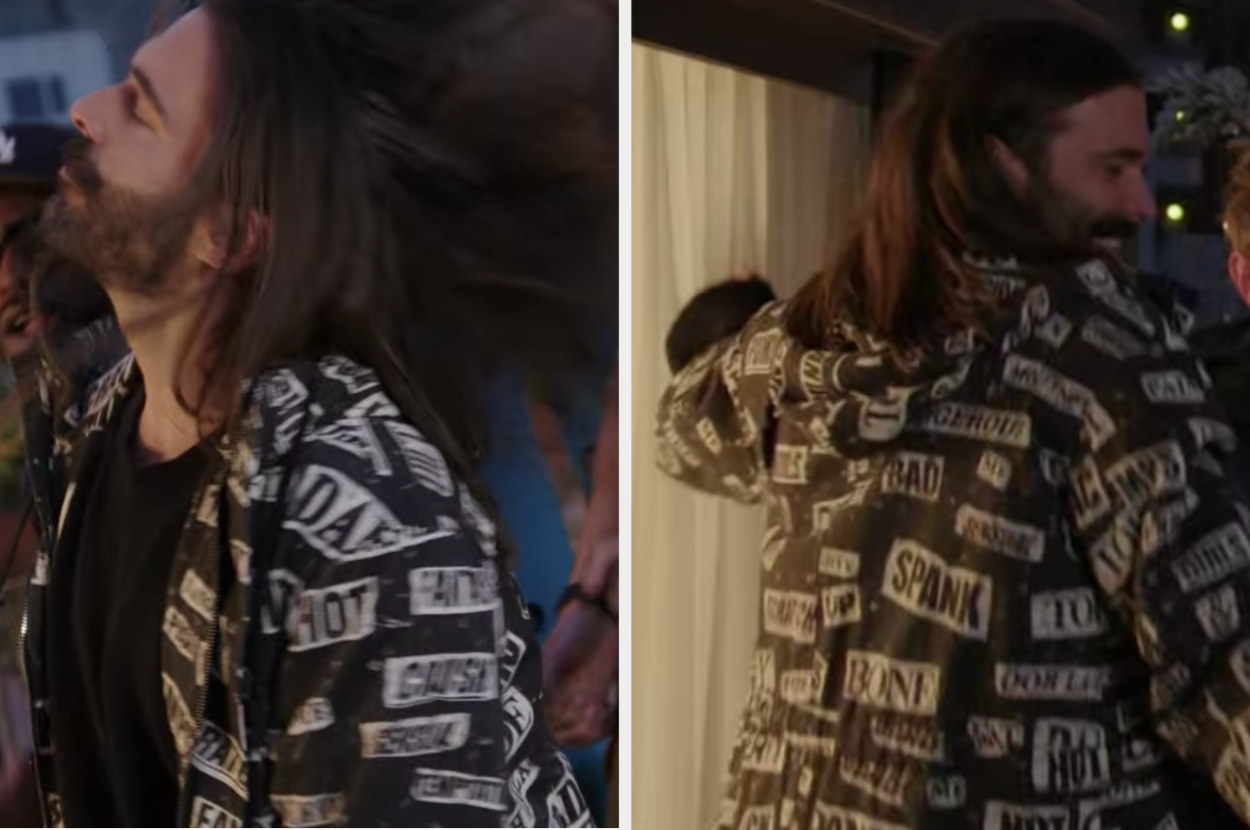 14.
How cute are these overalls with one strap unhooked?! And the matching turtleneck and boots totally bring the outfit to life.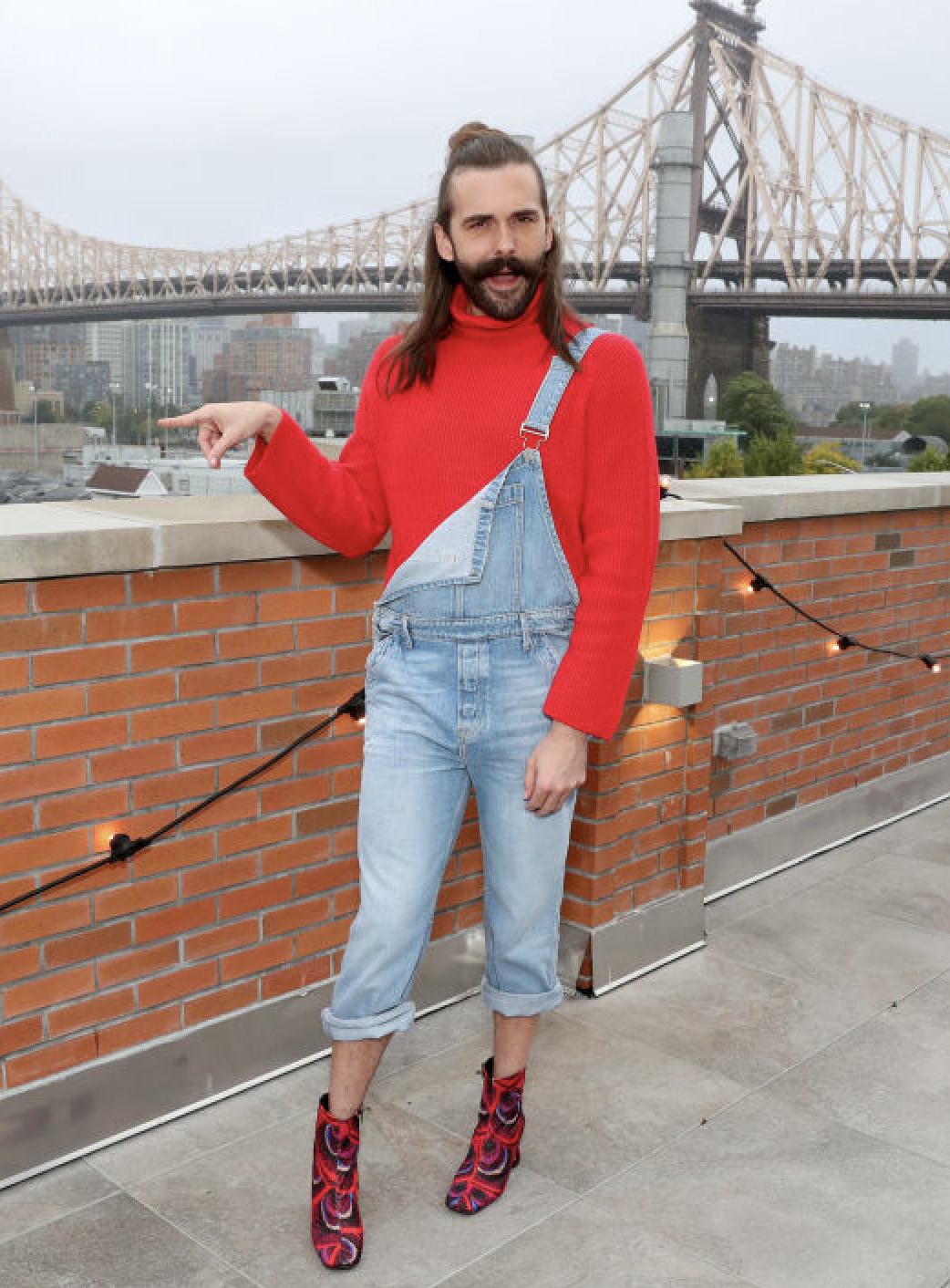 15.
Definitely digging the leather jacket over this white gown. It's like Sandy meets Danny from Grease.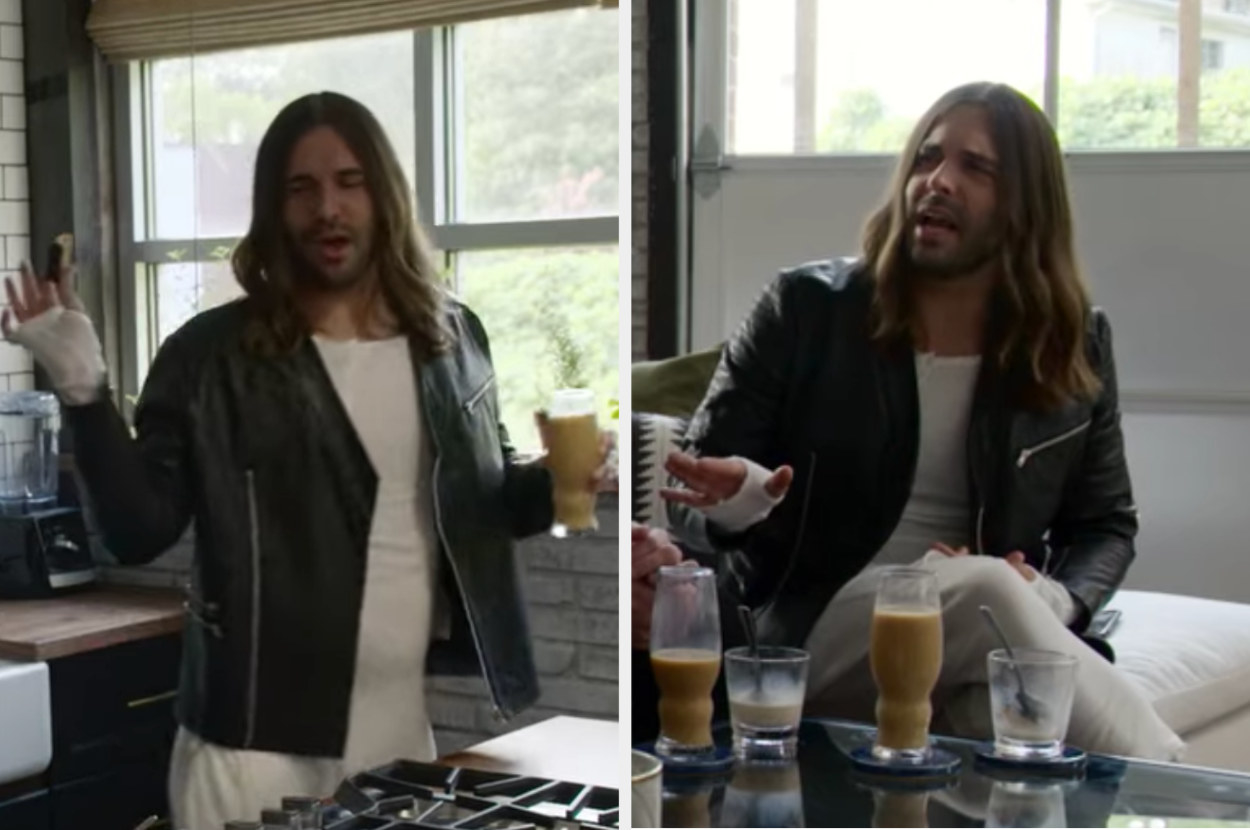 16.
This look is the ideal blend of professional and sexy. And these boots give me some serious '70s psychedelic vibes.

17.
These plaid short shorts with knee-highs make my heart very happy. Sky's out, thighs out!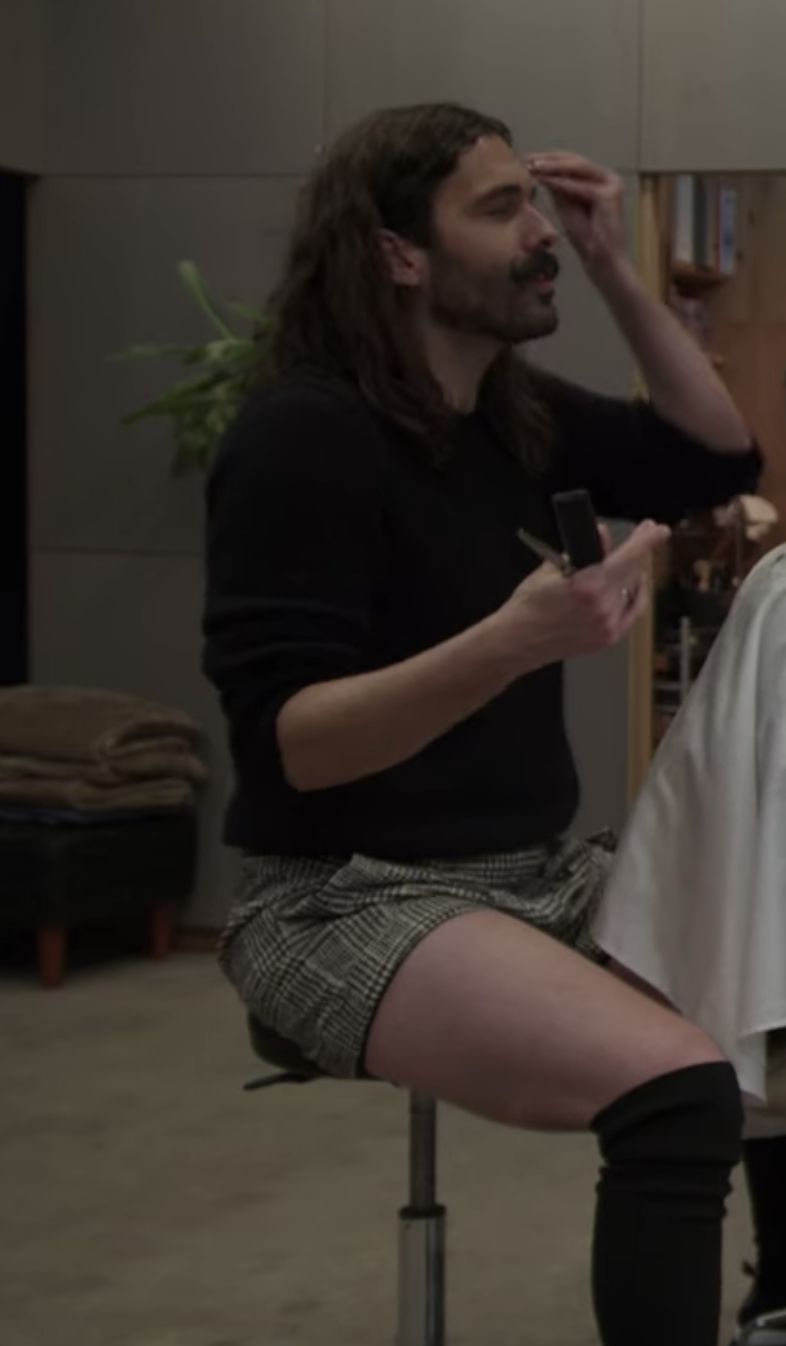 18.
This outfit is made for twirling, and that's all you really need in life.
19.
These colorful booties are the perfect way to bring a little pizzazz to this 'fit. But his beautiful smile is low-key his best accessory.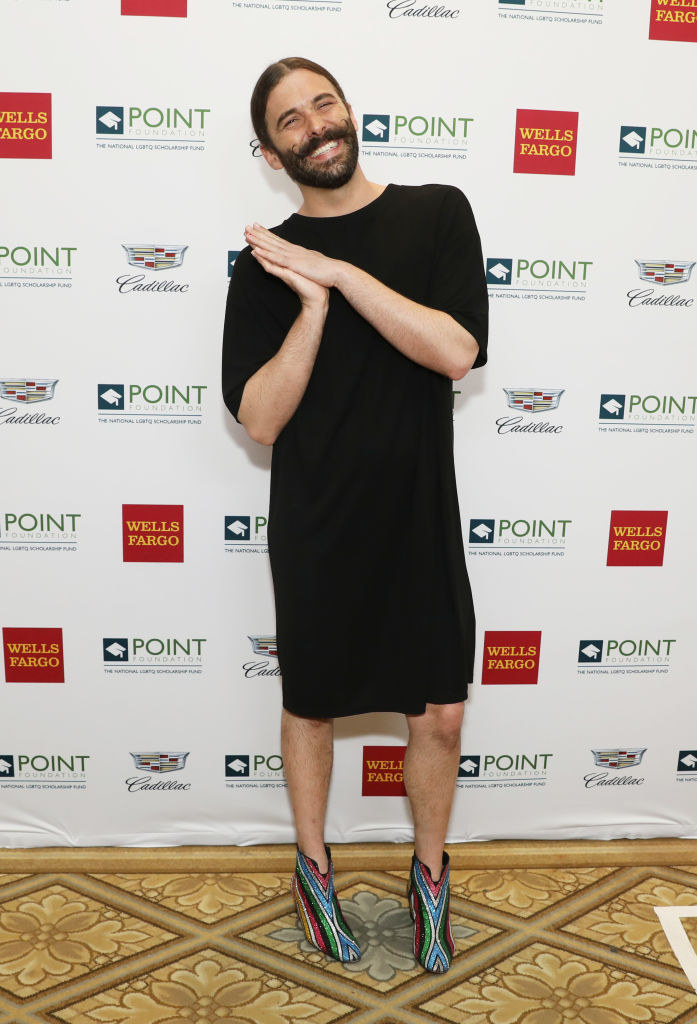 20.
Can we all just take a moment to appreciate these throwback chunky platform boots? And Jonathan's ability to dance in them?!
21.
We start off with an elegant top, playful skirt, and then WOW look at those shoes. They're fuzzy, they're fun, they're comfortable AF. This just proves that Jonathan can wear whatever he damn well pleases and still look amazing.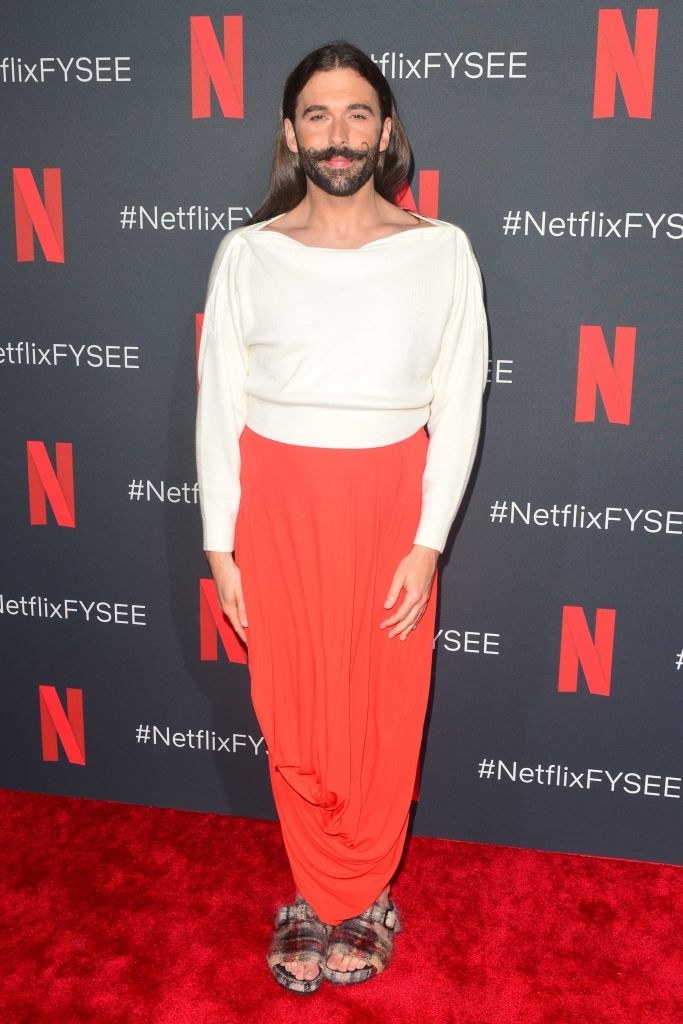 Jonathan, thank you for showing the world that a sexy, confident attitude is all you need to pull off any look your heart desires!