Meet Jeromyah Jones and his father, Jerome W. Jones Jr. These Richmond-based artists are paying tribute to the strong Black women in their lives and around the world with a series called "Reflections of the Black Queen."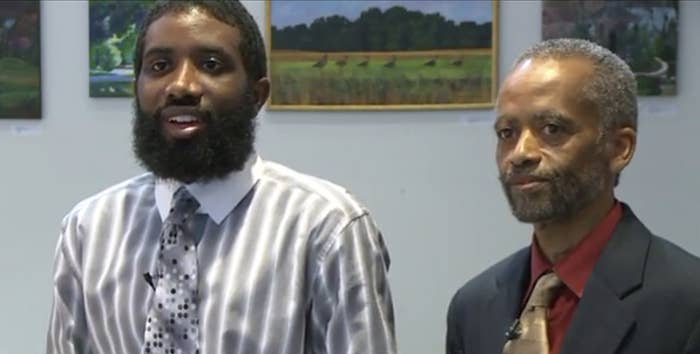 Jeromyah told BuzzFeed that they have focused on painting not only the women they know, but the Black women we should ALL know, like Ellen Johnson Sirleaf (the first woman president of Liberia) and Tayari Jones (the author of An American Marriage).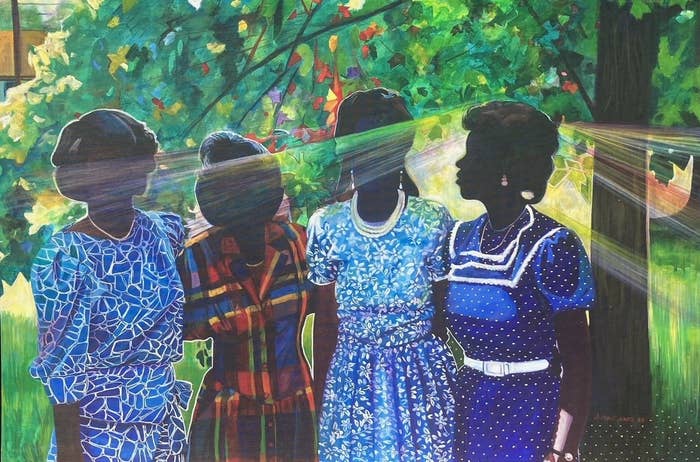 "This series shows the elegance, brilliance, and majesty of women whose gifts transform their environments," he said.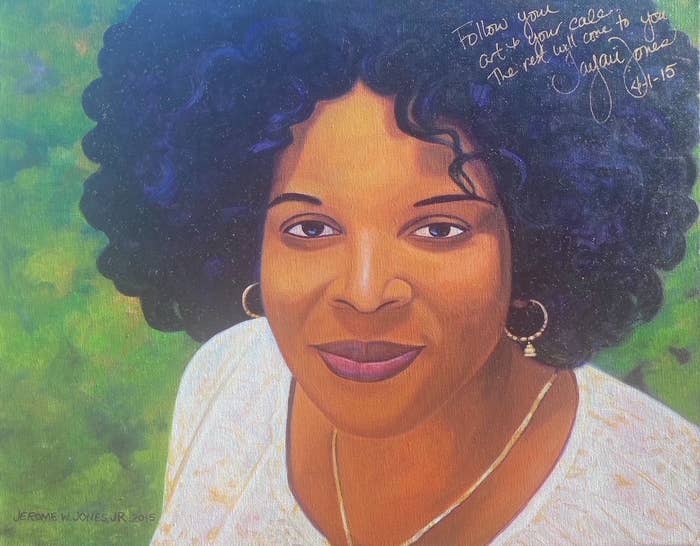 He explained that each woman's presence transformed "her surrounding that's local to look like a land that's new and global."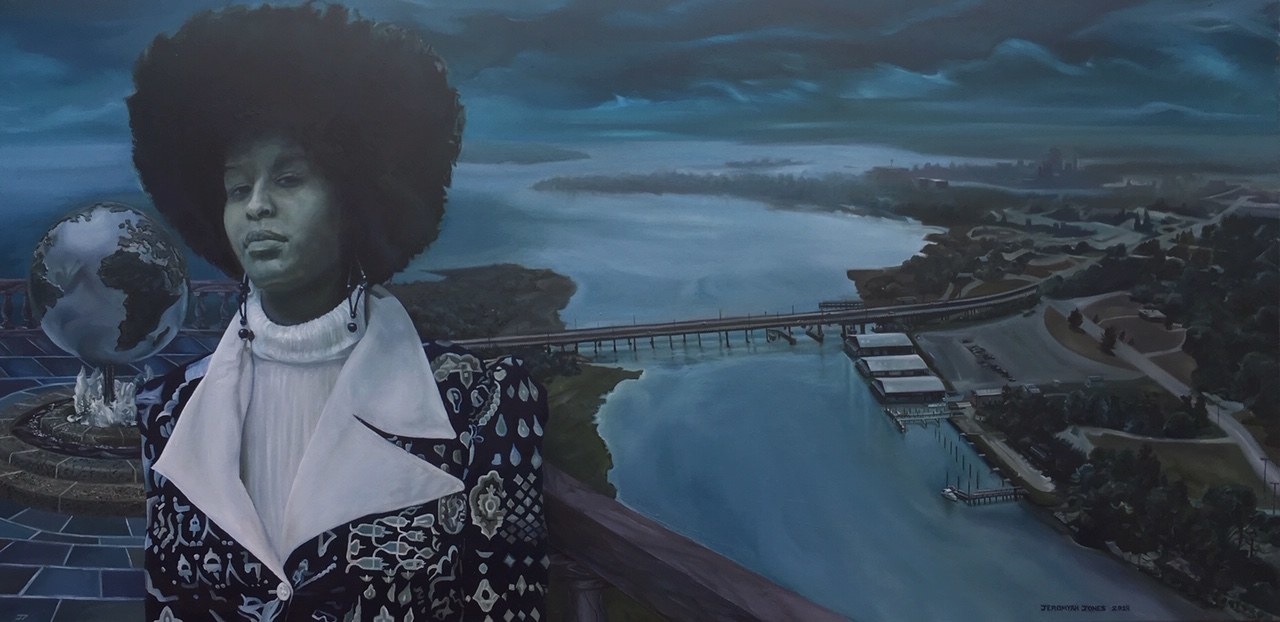 Jeromyah said the series is deeply significant to him "because I know women have the power to influence society because they naturally gave birth to it. As artists, we believe that the way we paint them could shape how they are seen and how they see themselves."
He and his father share a deep hope that their art will "let women of all ages know that royalty is not restricted to inheritance, marriage, pageantry, possessions of palaces, or positions of power."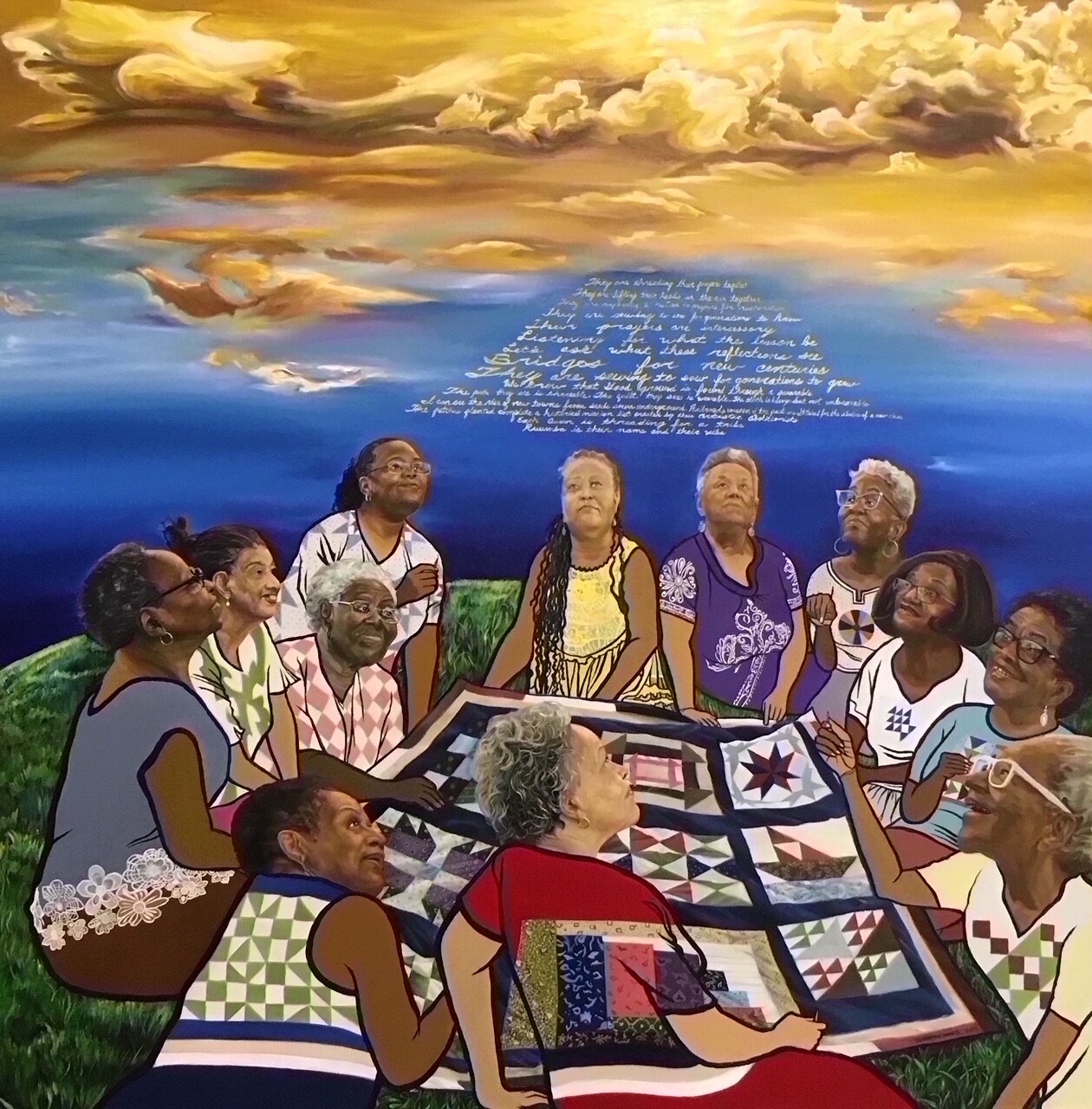 "These reflections of royalty from various generations of women were created to raise our level of respect for who they are," he continued.
He also revealed how his mom has influenced his art. "Seeing how my own mother carries herself helps me better convey how crowns are to be worn."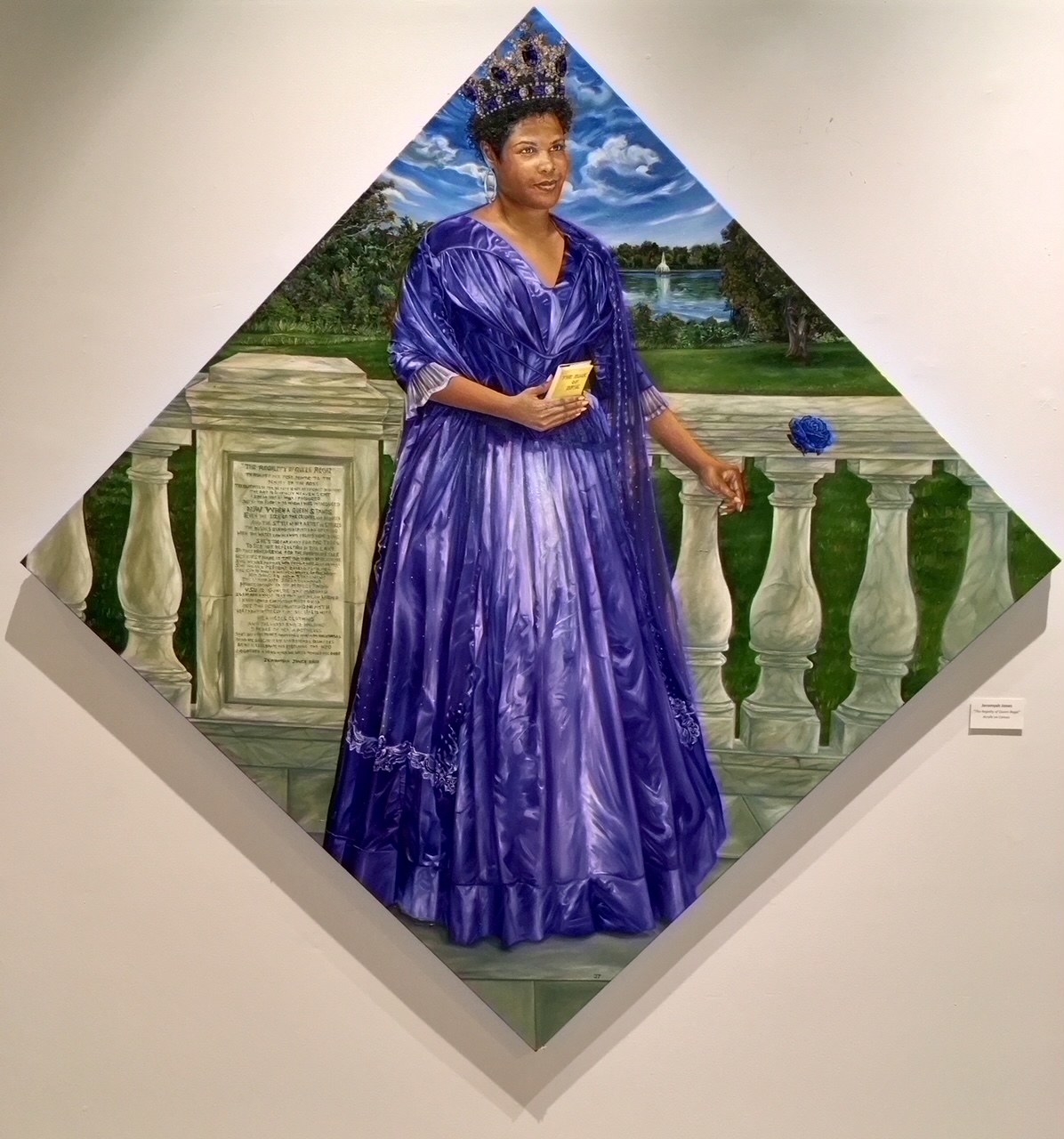 When asked what he hopes little girls see when they look at these paintings, Jeromyah responded, "We want them to know that 'The Beautiful One Has Come.'" That's the name of this painting and the title of a poem written by his father.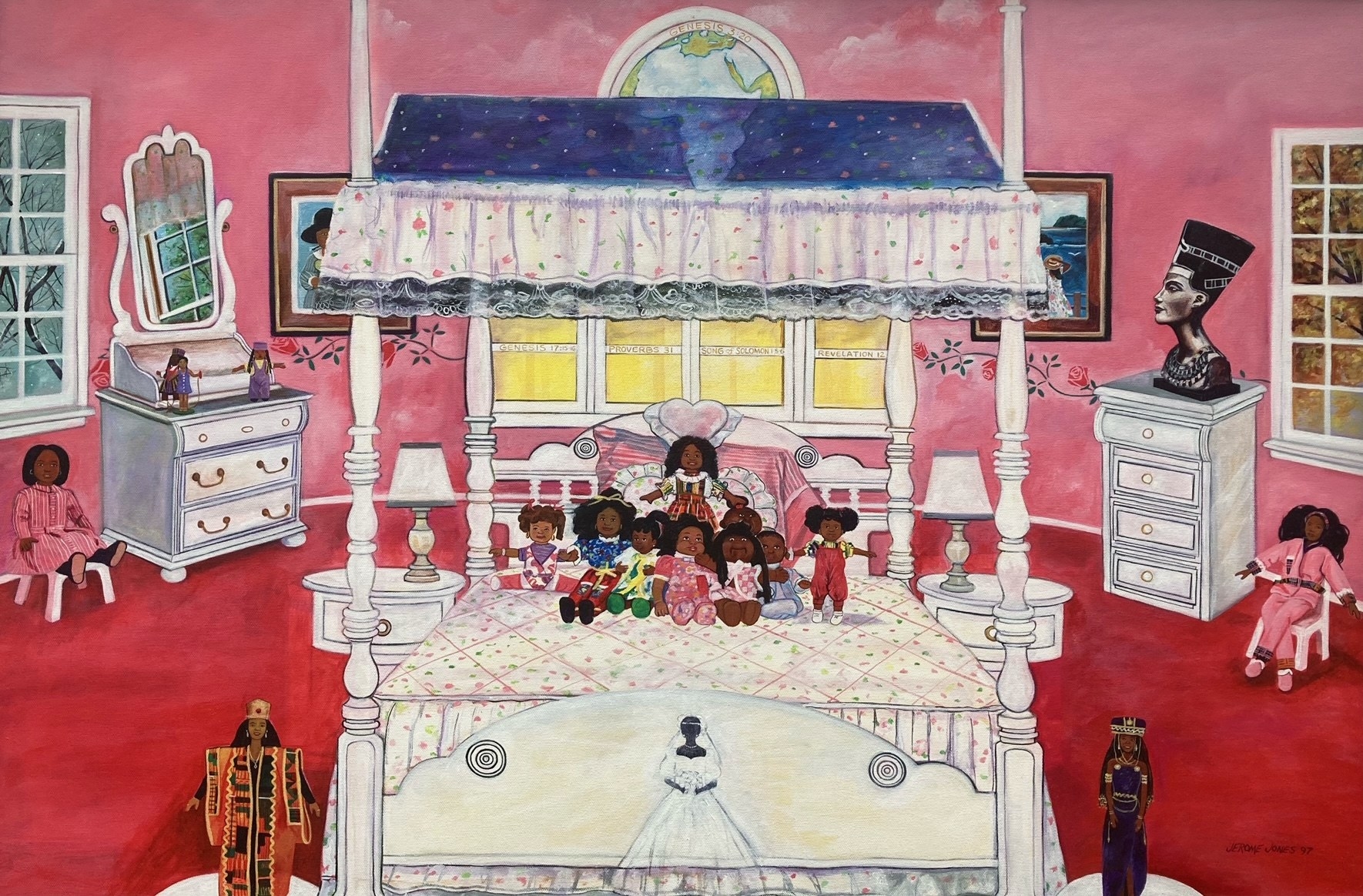 Thank you, Jeromyah and Jerome, for highlighting Black women so beautifully in your art!