25 Thoughts I Had While Watching Beyoncé's New Visual Album, "Black Is King"
All hail Queen Bey!
Hi there! Proud member of the Bey Hive here. I've spent the past few years thinking that Beyoncé cannot possibly outdo herself, and once again, Queen Bey has proved me wrong.
On Friday, Yoncé dropped Black Is King on Disney+. My friends, it is glorious. An artistic reimagining of The Lion King in contemporary times, it's a fusion of film, poetry, dance, and music that features many African creatives and landscapes. In essence, it's an ode to Black excellence, and I'm here for it.
1.
One of Beyonce's first lines is "let Black be synonymous with glory." PREACH, queen! We're off to a great start.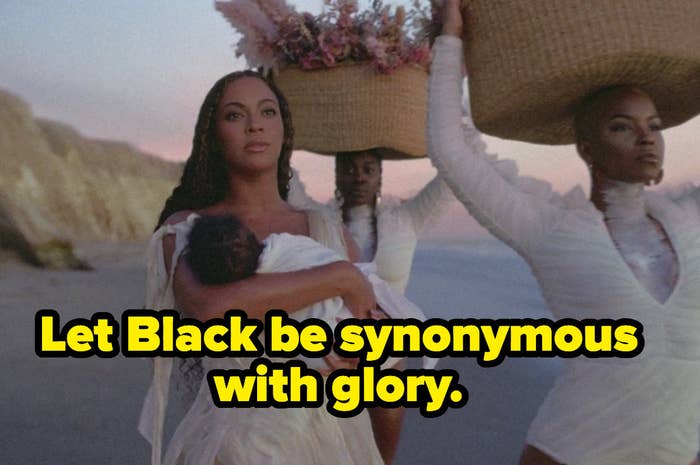 2.
Okay, can we just take a minute to appreciate how precious and beautiful Blue Ivy looks here with her mom?
3.
It's oddly satisfying to see the iconic role of Simba go to an actual human boy rather than an animated lion (though he's awesome too, don't get me wrong).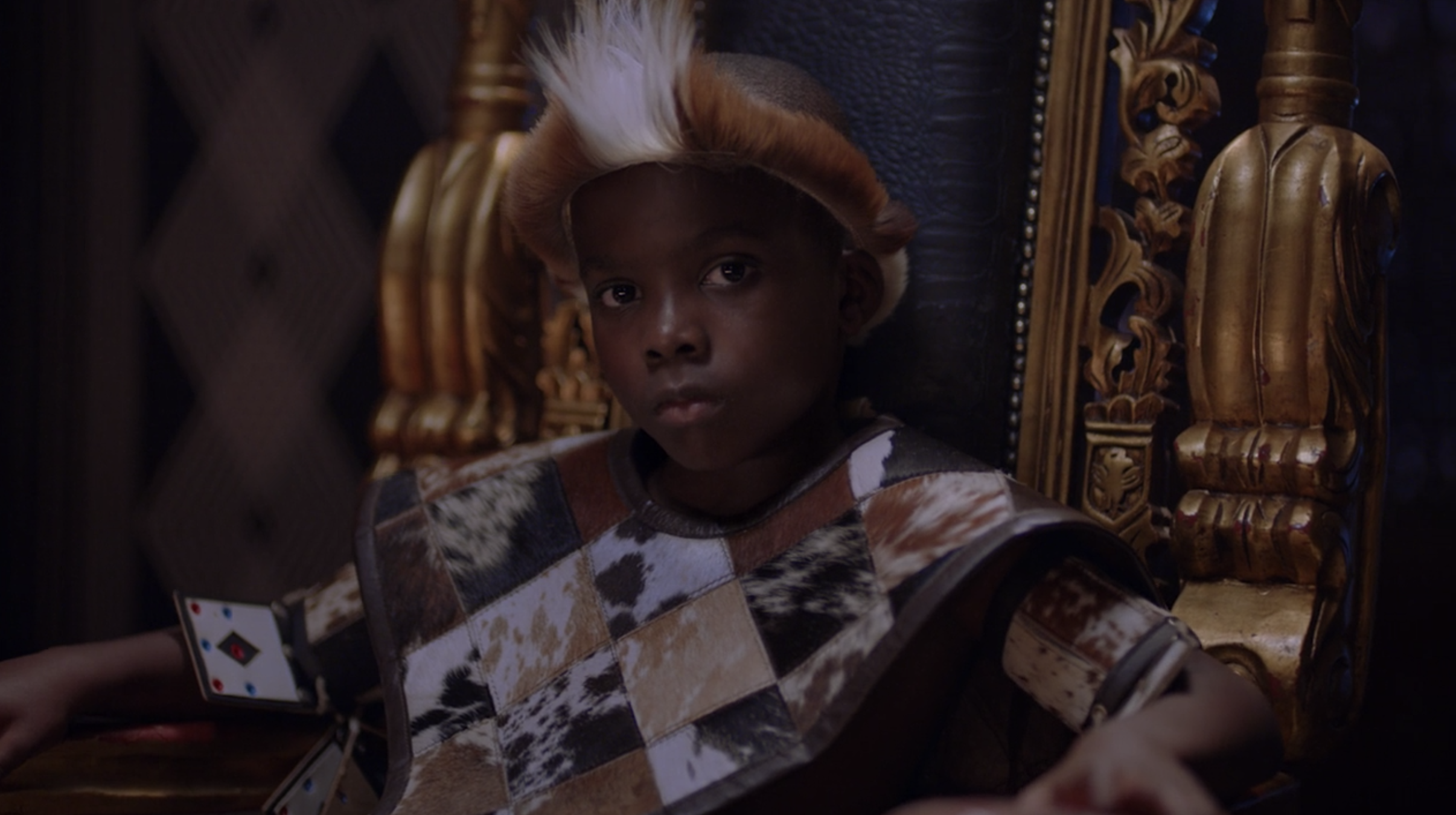 4.
This image of Beyoncé holding the moon up in the sky is just another reminder that she is the queen of this world.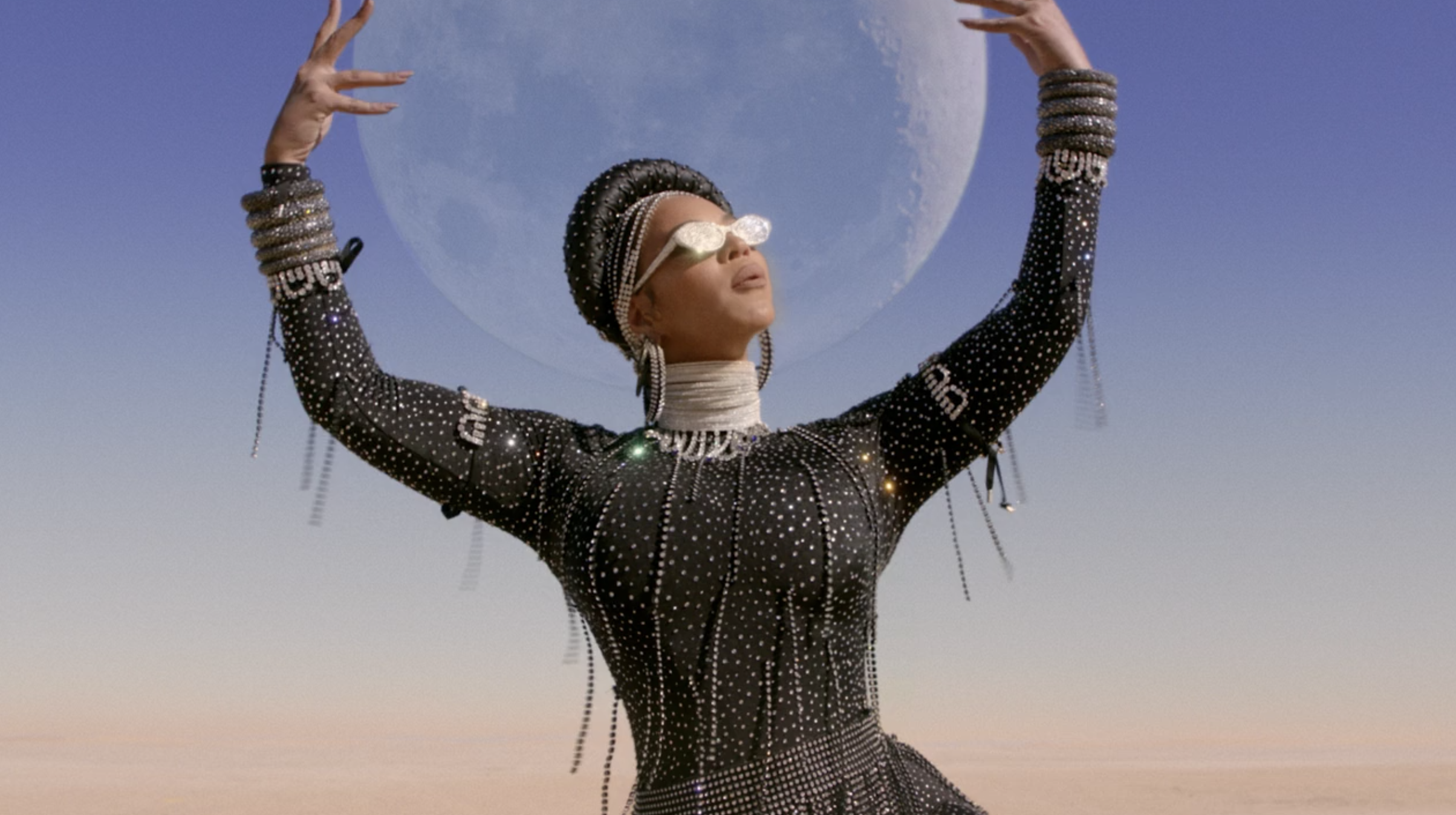 5.
I guess Lord Afrixana, a musician from Ghana, basically assumes the role of the hyenas, since he greets Simba in the modern equivalent of the elephant graveyard. I fully support this choice, as this man is HOT.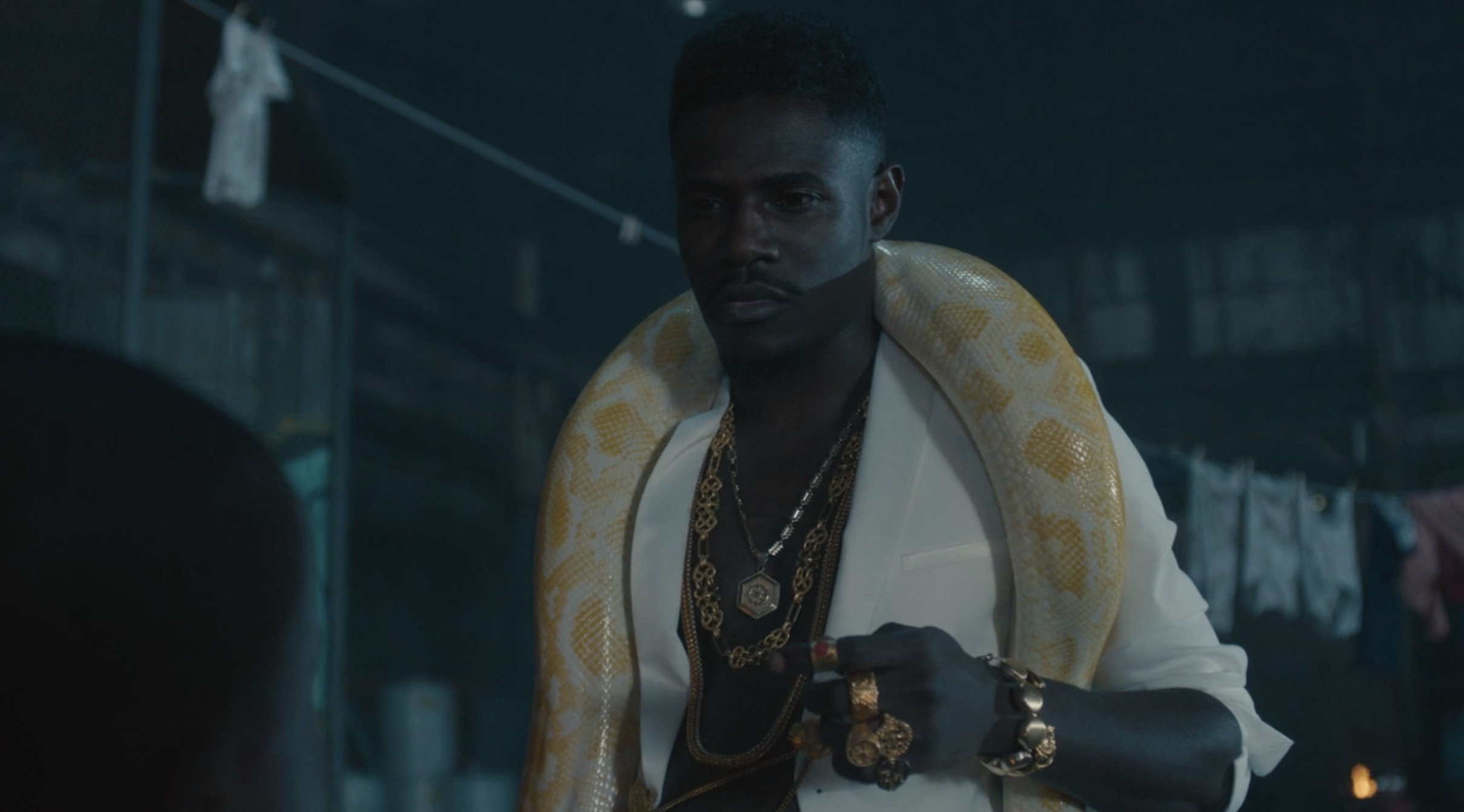 6.
Oh no! Mufasa being run over by motorcycles is still really sad. Waaaah.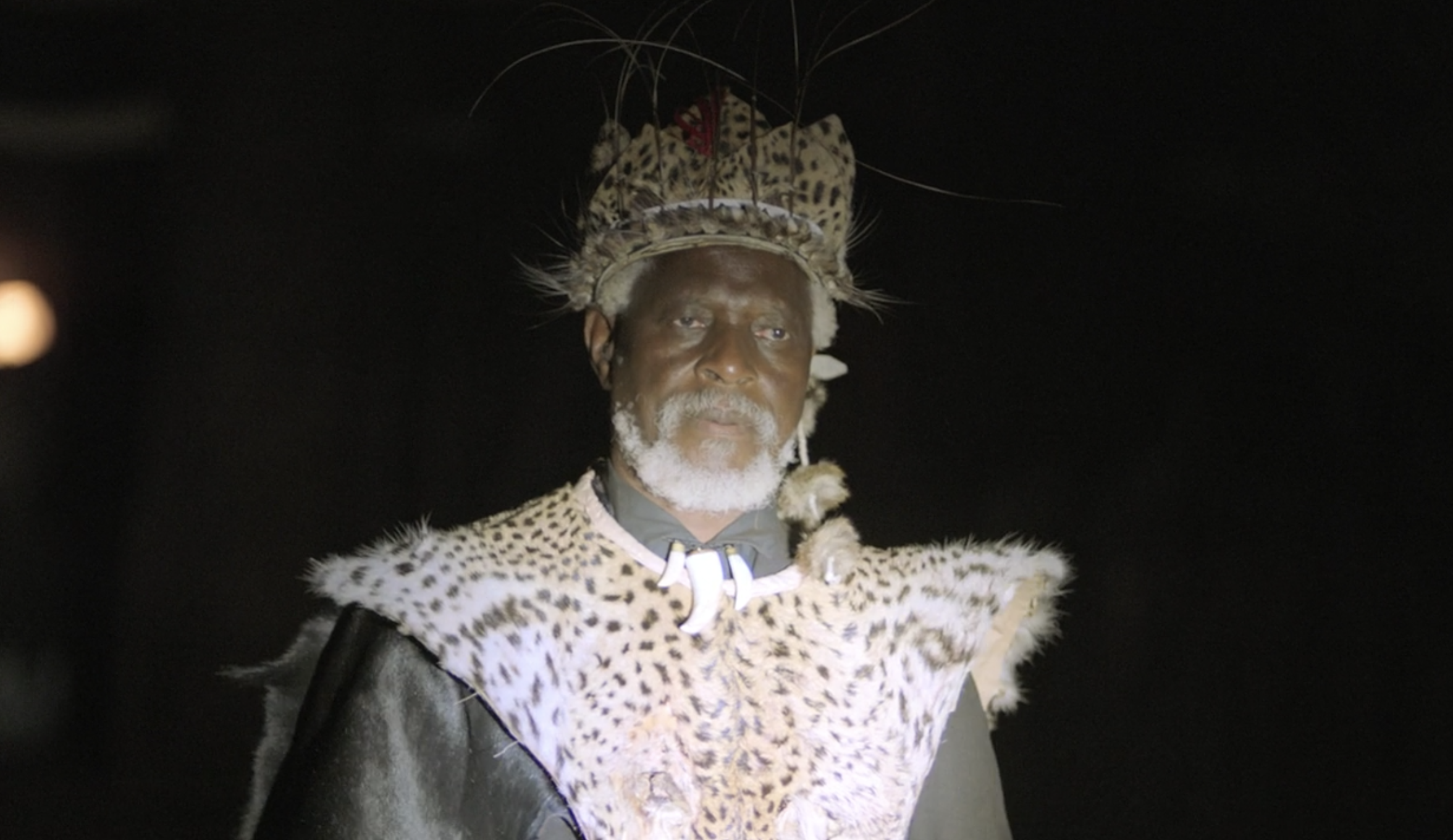 7.
I'm such a fan of Bey's inclusivity. Even though this album is chiefly about Black culture and identity, she asked Jessie Reyez, a non-Black woman of Colombian descent, to join the party.
8.
Human-Scar roaring is pretty scary, but it's also really cool.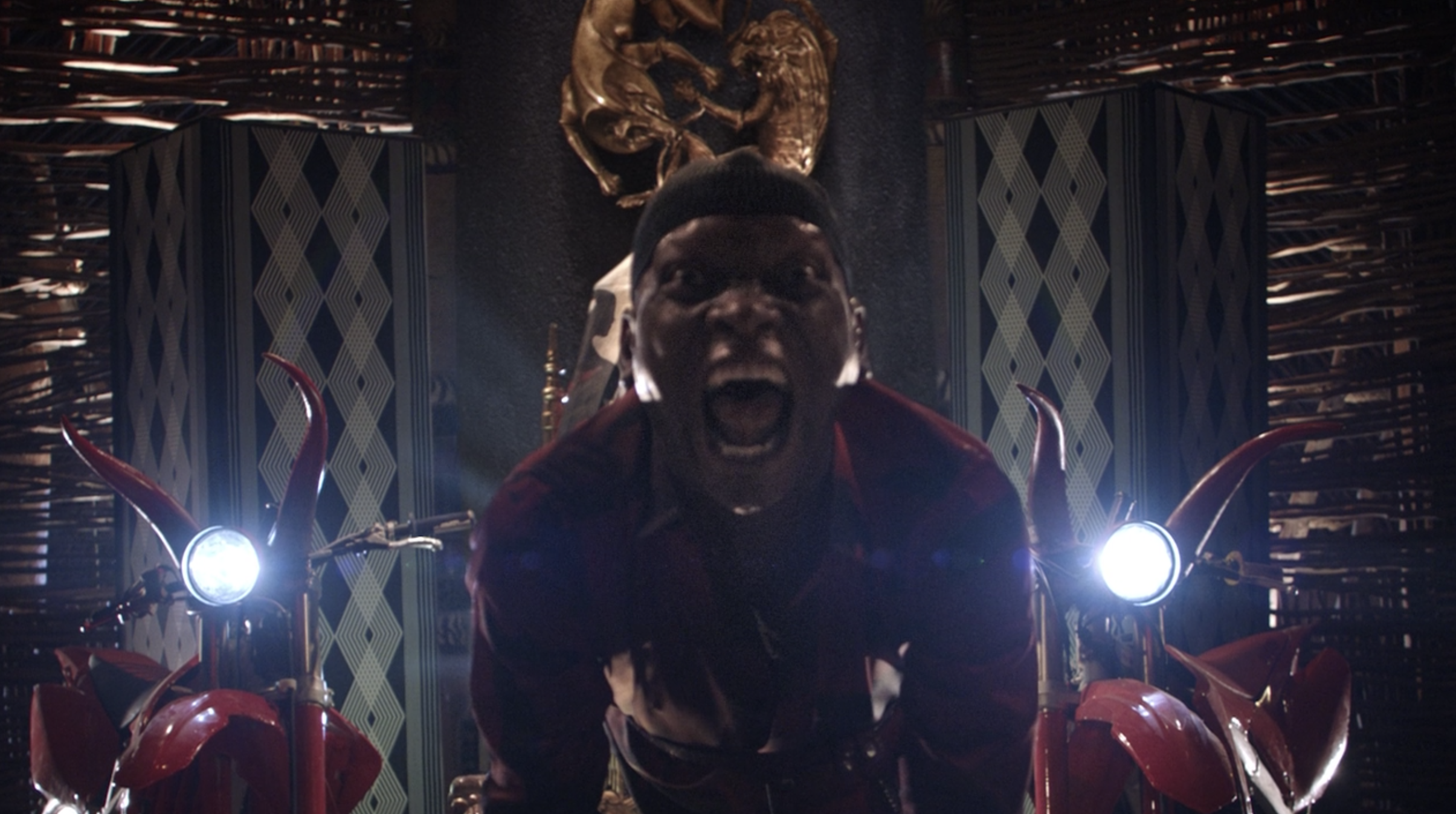 9.
Well, this is the coolest funeral outfit I've ever seen. Can I borrow this sometime, Bey?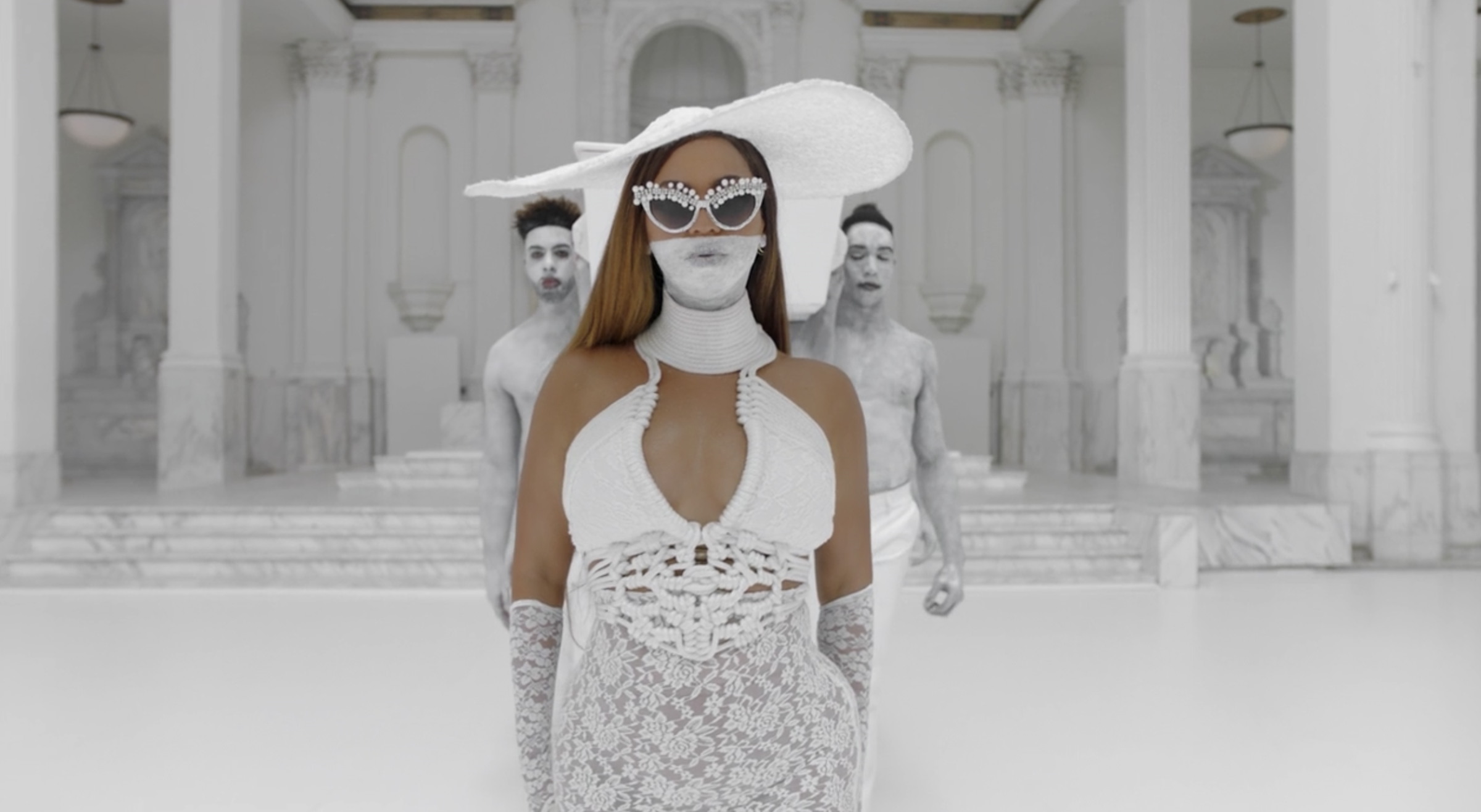 10.
LOL, Simba fell asleep and dreamed he grew up to be a rich Jay-Z? That's a mood, honestly.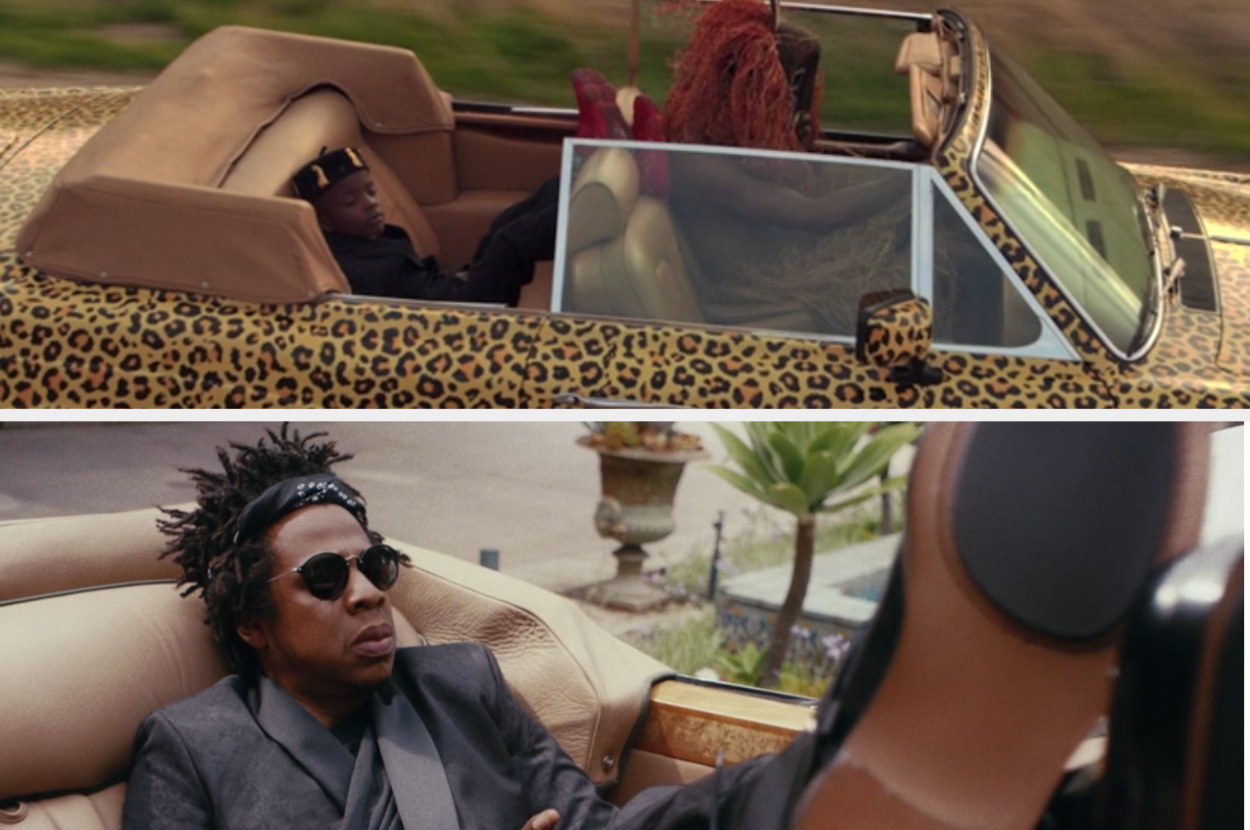 11.
Hell yeah! This is a re-creation of the Carters' now-iconic "APESHIT" music video at the Louvre Museum. Except this time, the painting behind them is not the Mona Lisa, but of BEYONCÉ HERSELF...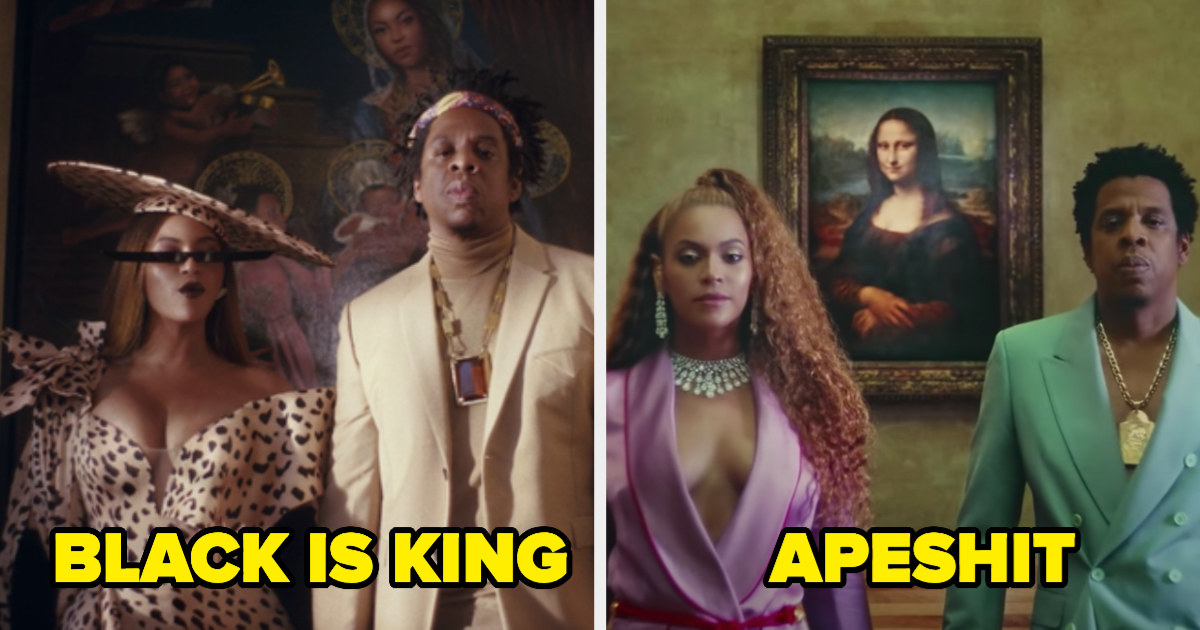 12.
...and the painting is actually Beyoncé with her daughter and twins!!! Is it for sale? Because I would 100% put this above my fireplace.
13.
First, we see Jay-Z playing chess, then we jump to a massive chessboard with actual humans, then we see Queen Bey as the chess queen?! I'm just eating up all this symbolism.
14.
Here we have the African-American flag (which combines the US flag with the Pan-African flag colors). This is SO important because it's a direct shoutout to members of the African diaspora in America.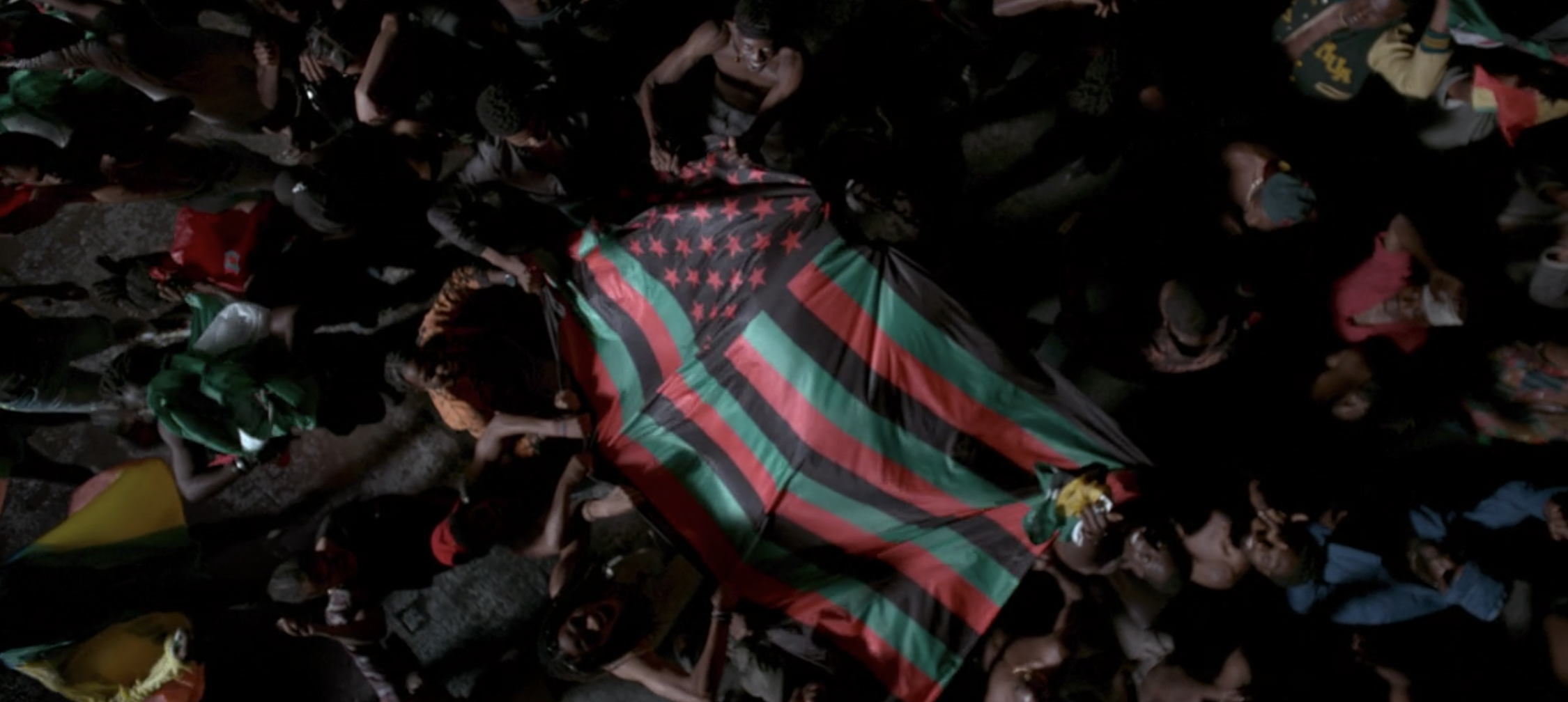 15.
Pharrell singing the song "Water" on a stage made of water jugs is just *chef's kiss.*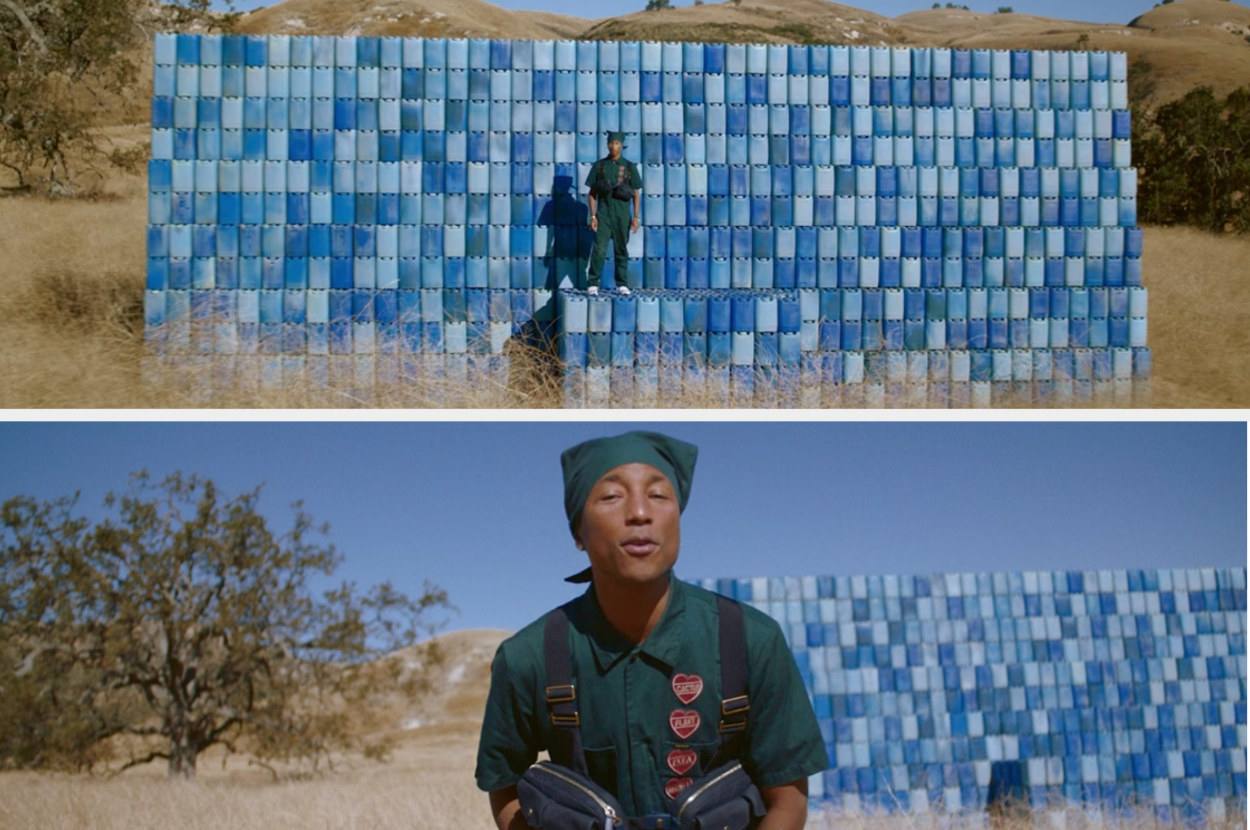 16.
Leave it to Bey to combine the beauty of Kelly Rowland, Lupita Nyong'o, and Naomi Campbell in one song.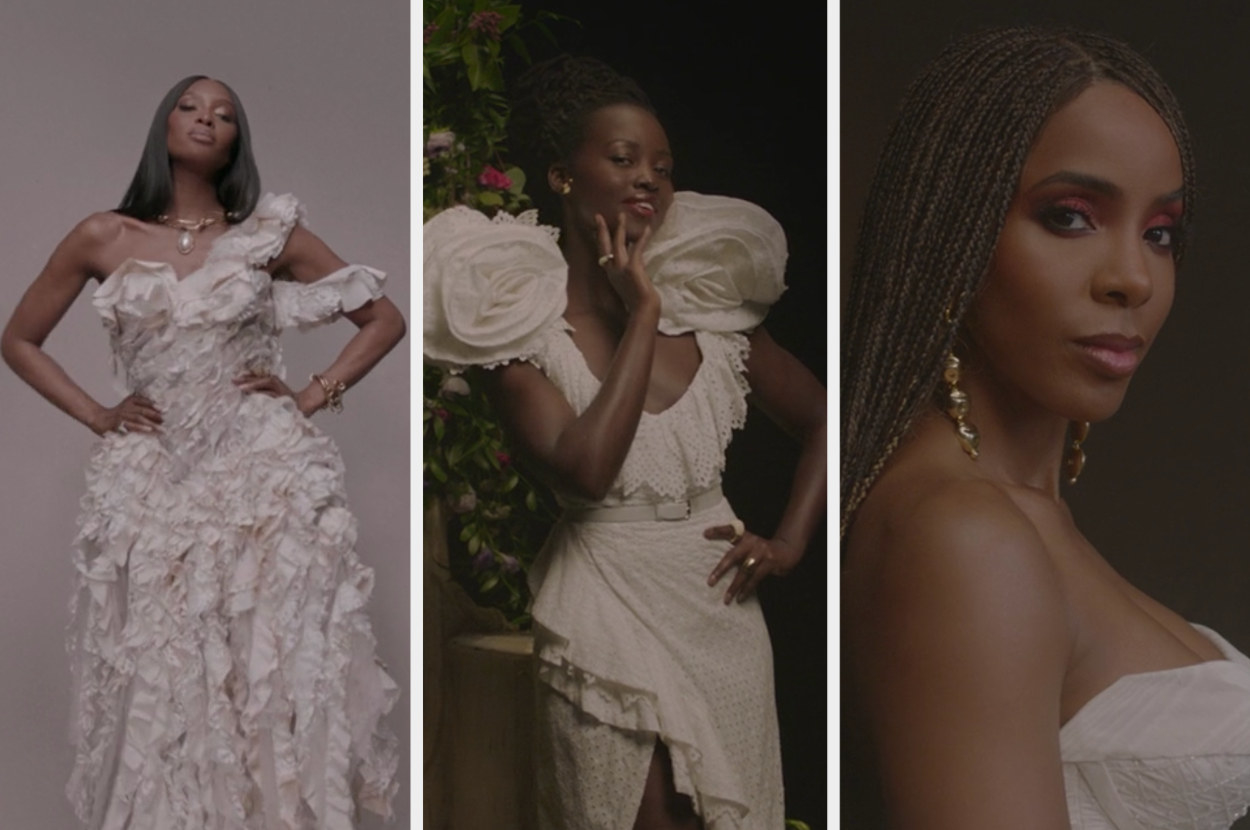 17.
And in the middle of the song "Brown Skin Girl," Tamil model Sheerah Ravindren makes an appearance in a much-appreciated nod to all the dark-skinned South Asian ladies out there.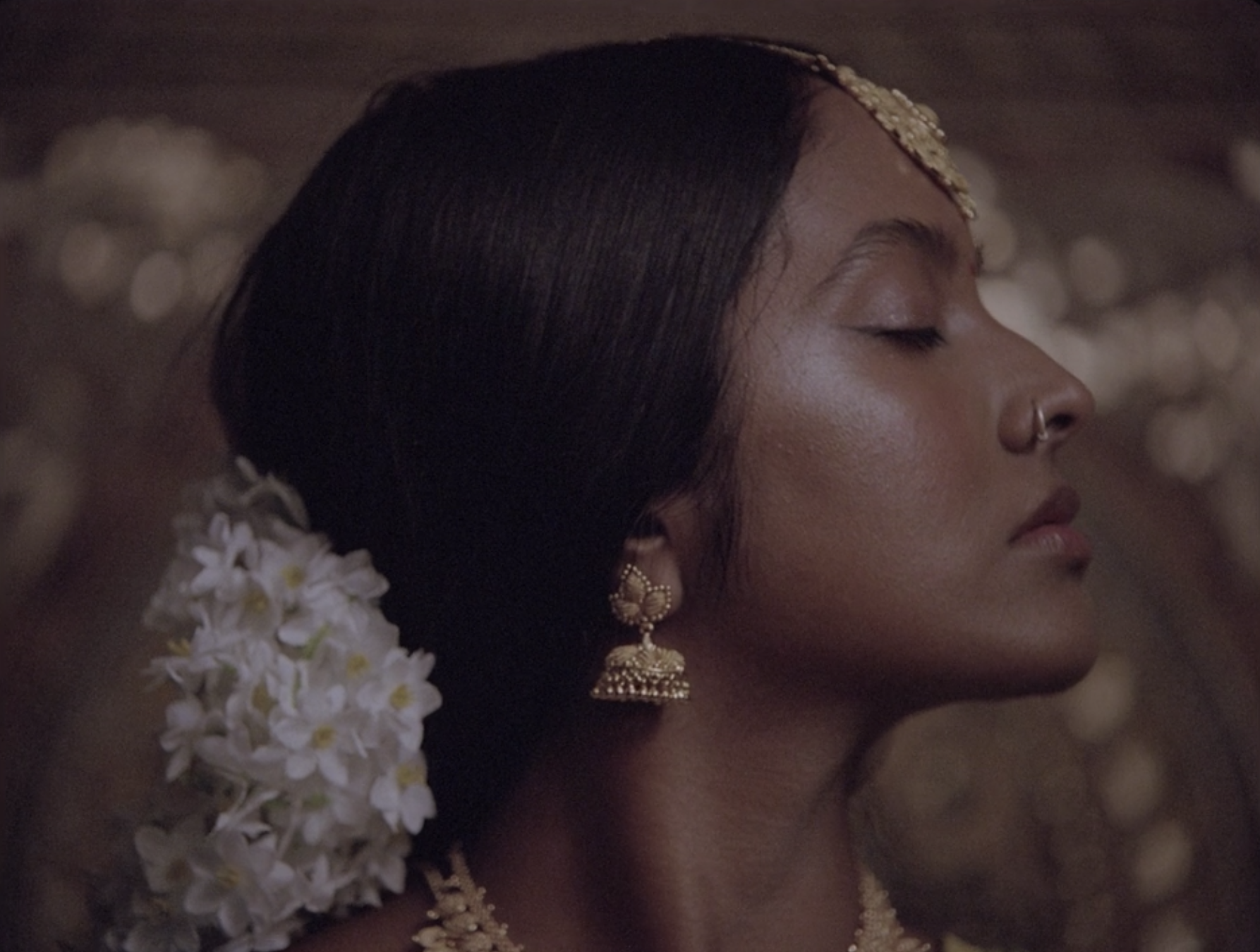 18.
Can we just take a moment to appreciate the masterpieces that are Beyoncé's hairstyles?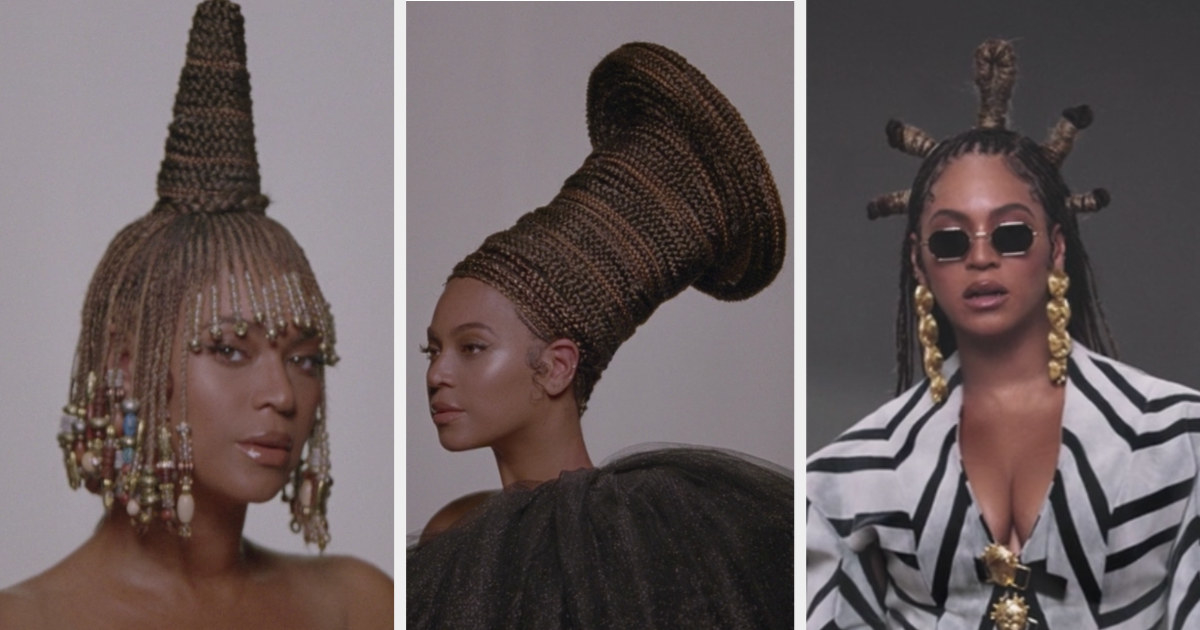 19.
Aww, we've got Tina Knowles, Beyoncé, Blue Ivy, and Rumi together! And they're matching!! Three generations of beautiful women.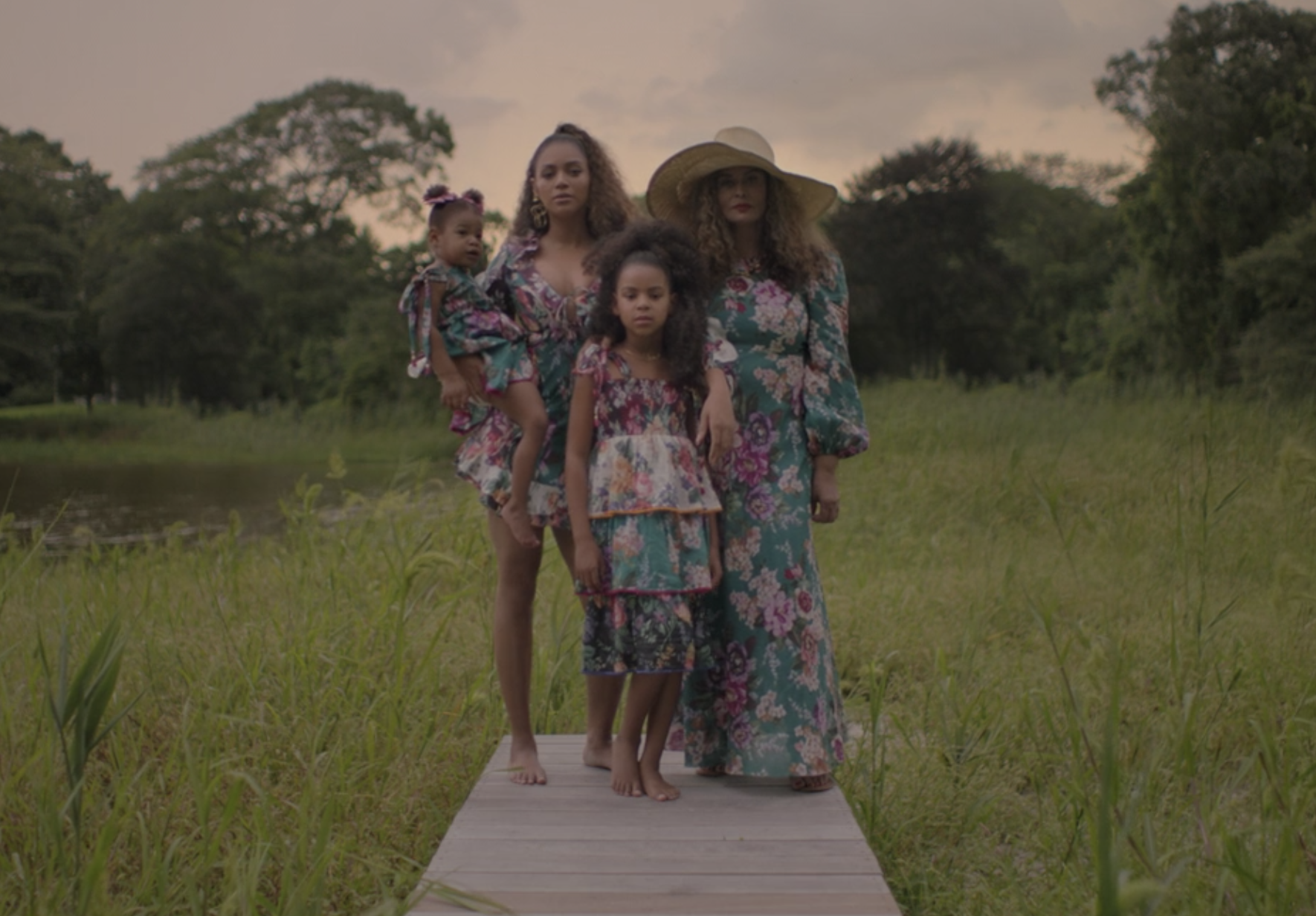 20.
This line really hit home: "There's something about walking in the room with your head high and not disrespecting your crown by bowing your neck." Such a perfect reminder for all the young kings and queens out there!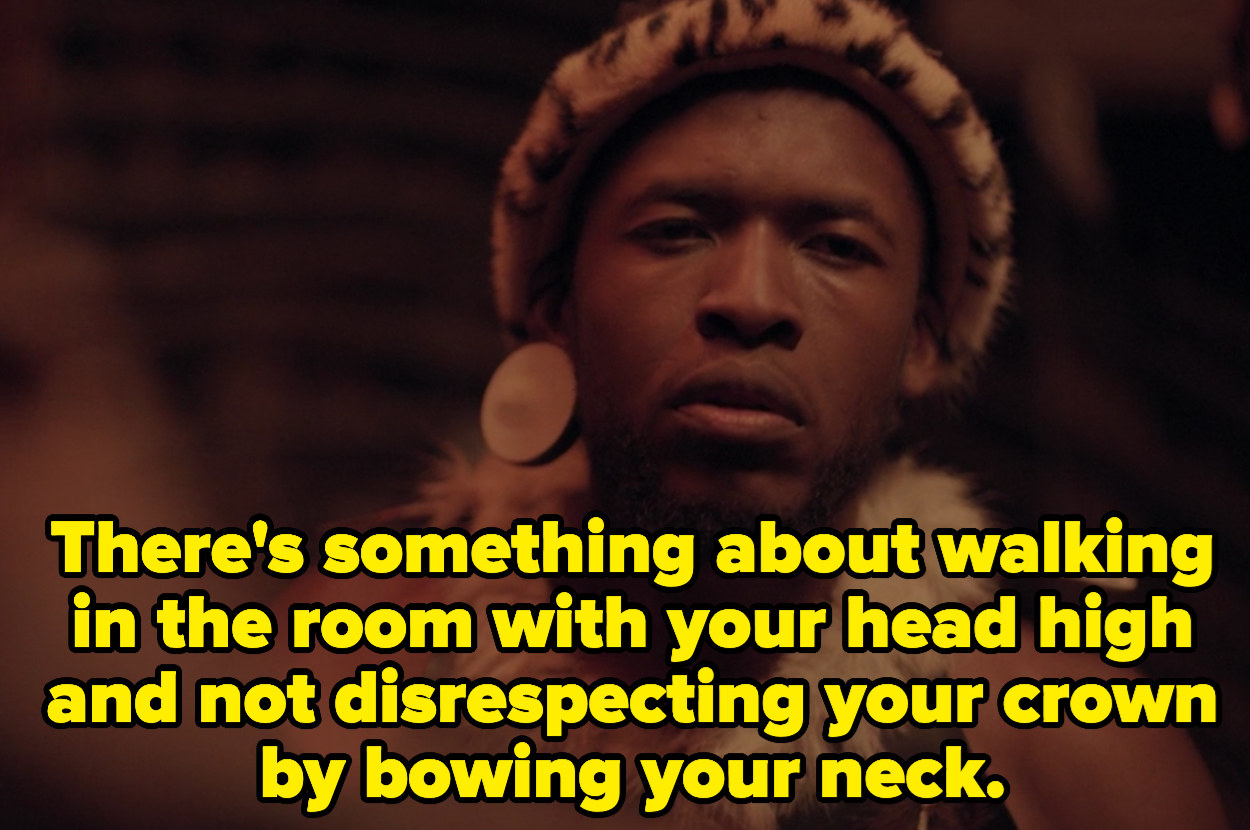 21.
I'm so glad Beyoncé emphasizes that finding your identity and coming into your own should be done with respect for elders by listening to their wisdom. 100%!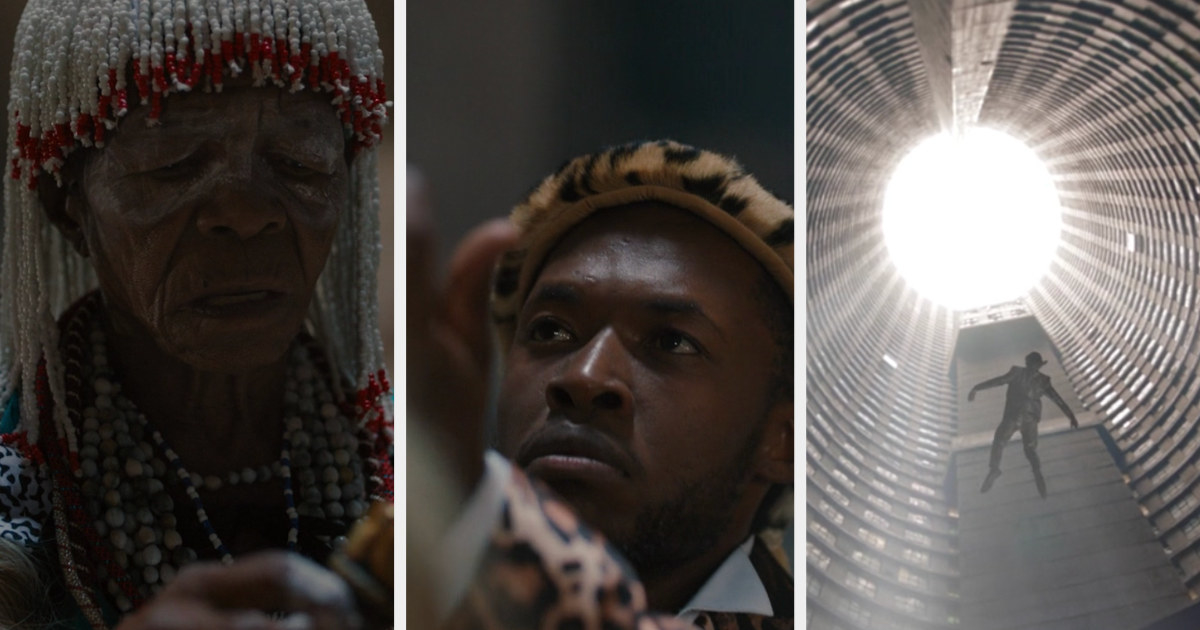 22.
Hell yeah! Bey brings in South African artists like Busiswa and Moonchild Sanelly to sing in their native tongues. This is so dope because it shows Black Is King is not only honoring Beyoncé's roots, but also using her platform to uplift modern artists from her motherland.
23.
And she purposefully showcases Black designers from around the world who serve us A+ look after look!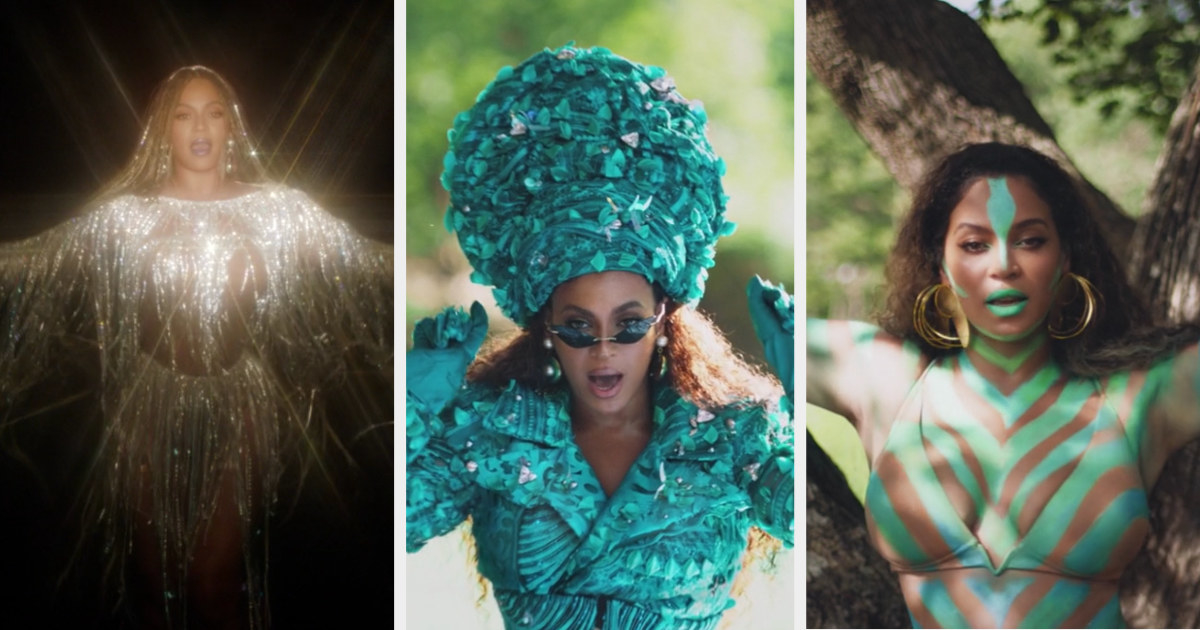 24.
With the return of the king, the circle of life continues! Yasss, Simba!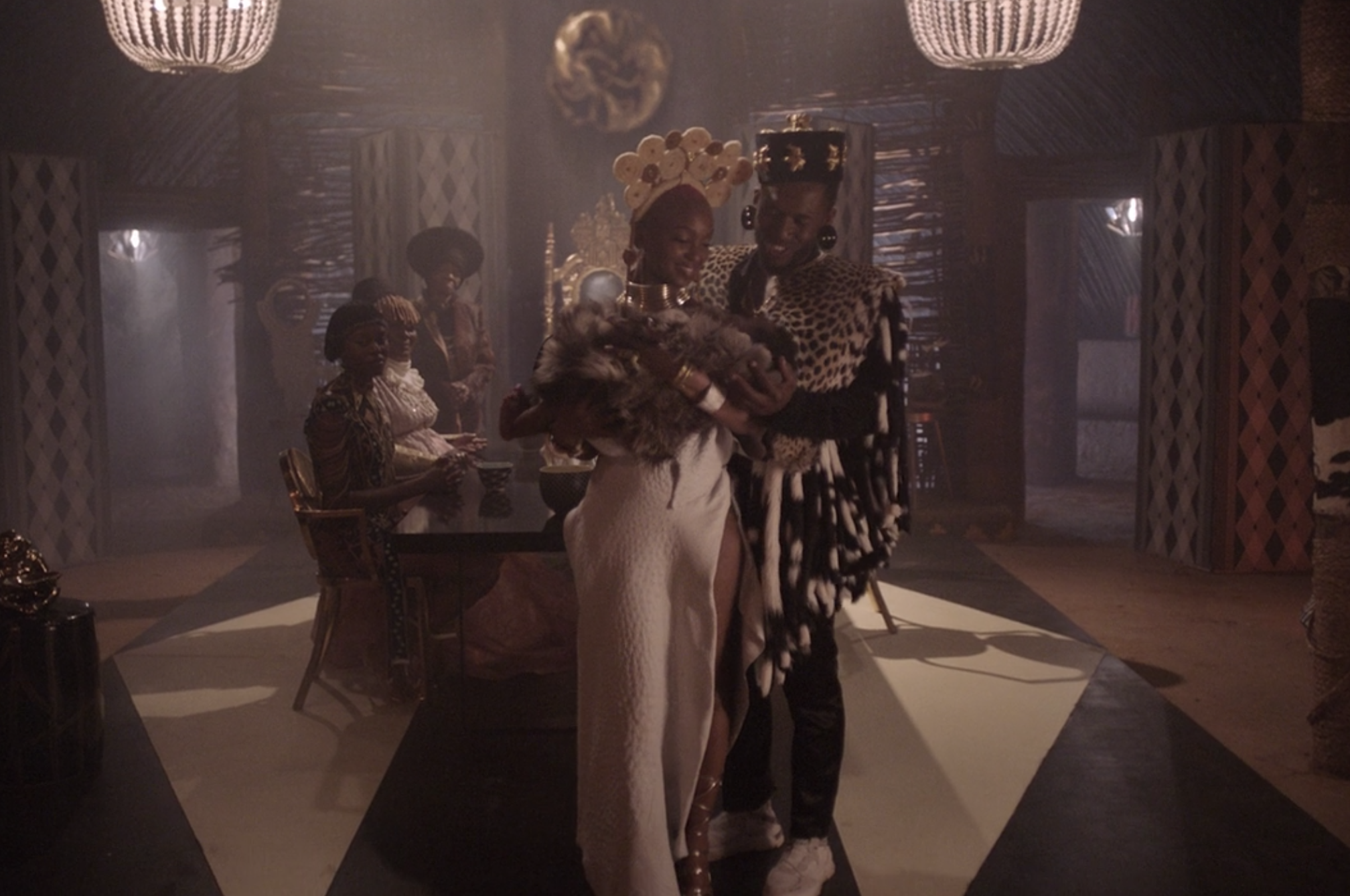 25.
Awwww, Beyoncé dedicated this whole project to her son, Sir, and "all our sons and daughters" out there. She truly is a queen!!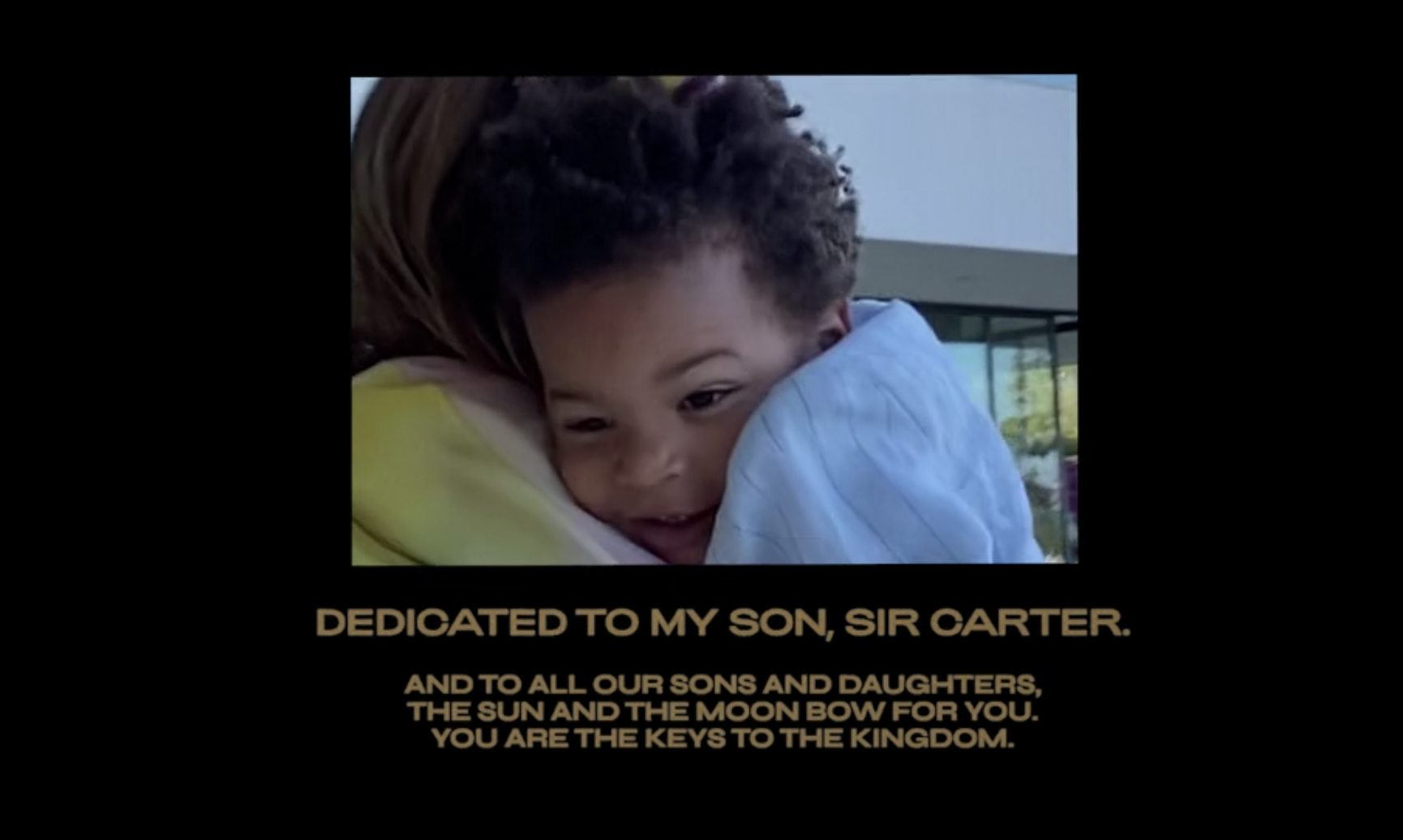 What did you think about Black Is King? Let me know in the comments below!