He's playing The Darkling in the highly anticipated upcoming show, Shadow and Bone. It's based on Leigh Bardugo's popular Grishaverse books, and I cannot wait!!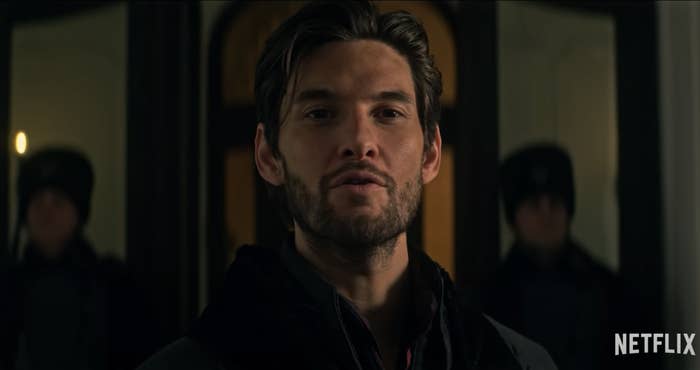 And I thought it would be fun to just gaze at a bunch of pics of this beautiful man. So here are all of Ben's best pics from Instagram:
1.
When he looked absolutely delish in a suit:
2.
When he decided to take a pic with some BUBBLES!:
3.
When his hair was slicked back from swimming:
4.
When he just looked fine AF:
5.
When he offered us a fun color combo:
6.
When he sat on a counter in a sexy version of criss cross applesauce:
7.
When he blessed us with these model vibes:
8.
When he proved that real men wear pink:
9.
When he reminded us that glasses are really hot:
10.
When he laughed so hard, he made this adorable face:
11.
When he showed off his excellent ninja skills:
12.
When he wore the shit outta this tux:
13.
When he got as excited about Hamilton as the rest of us:
14.
When he geeked out over the beauty of nature:
15.
And finally, when he did the Rolling Stones tongue:
Whew! I think I need a cold glass of water to quench my thirst after all that.