Back in March, the 35-year-old gave birth to her first baby and shared this precious picture on Instagram. "Jupiter Iris French arrived earth side 3.23.21," she wrote in the caption.
The actor recently shared this cute pic, and my heart! "This little lady made me a momma!" Ashley wrote. "I knew Christopher and I would have a cute baby, but I wasn't expecting how beautiful she would be."
And now, she's sharing the most adorable pics ever! The Frenshe blog writer recently took to Instagram to post images of Jupiter wearing some heart-shaped sunglasses.
But this one is definitely my favorite! The sassy way her fingers are curled down away from her wrist?! Too funny!! Apparently, Ashely agrees because she wrote in the caption, "It's the hand for me 😂."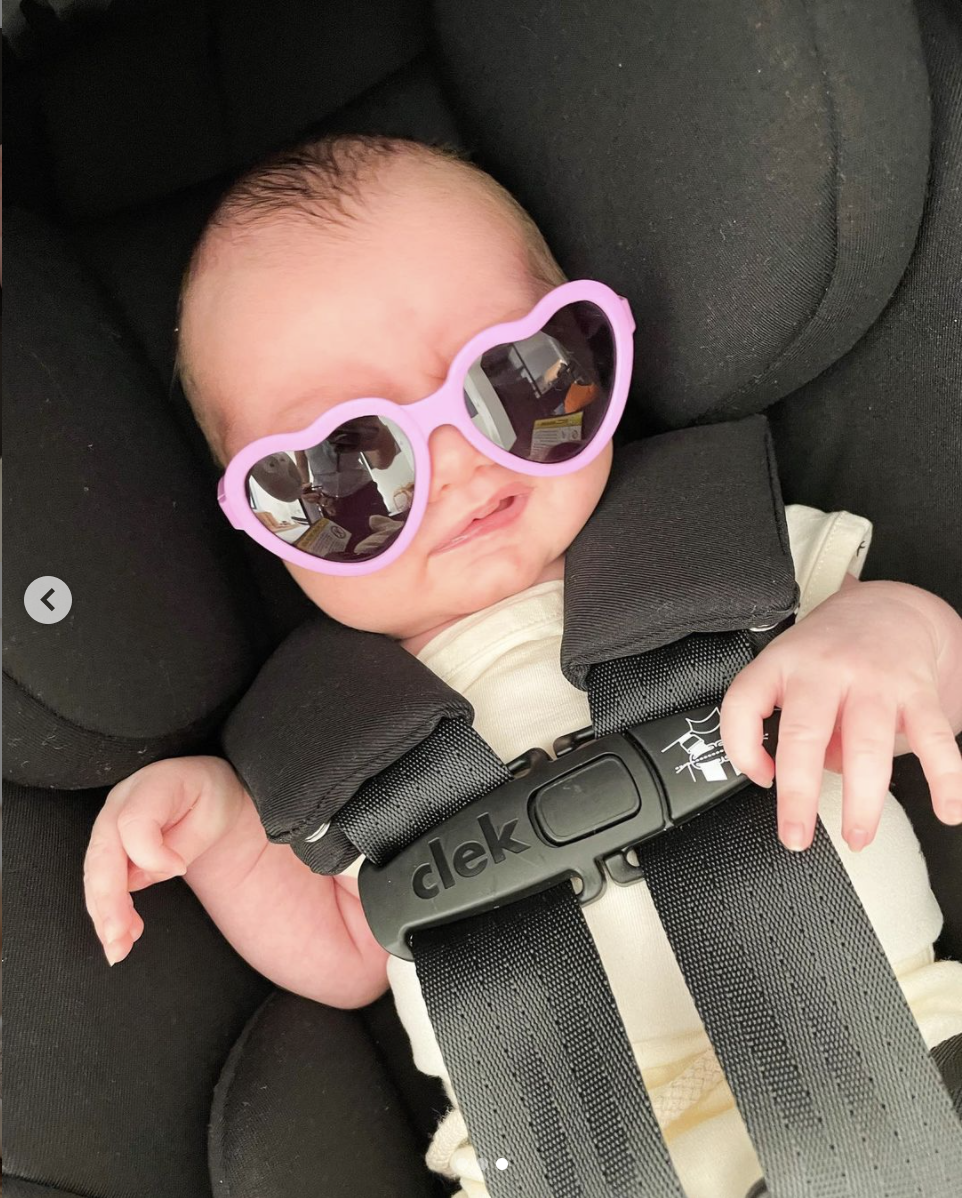 The Disney Channel alum also shared a hilarious meme in her Instagram story. "Like mother, like daughter," it reads, with an old pic of Ashley wearing similar heart-shaped sunglasses to Jupiter's.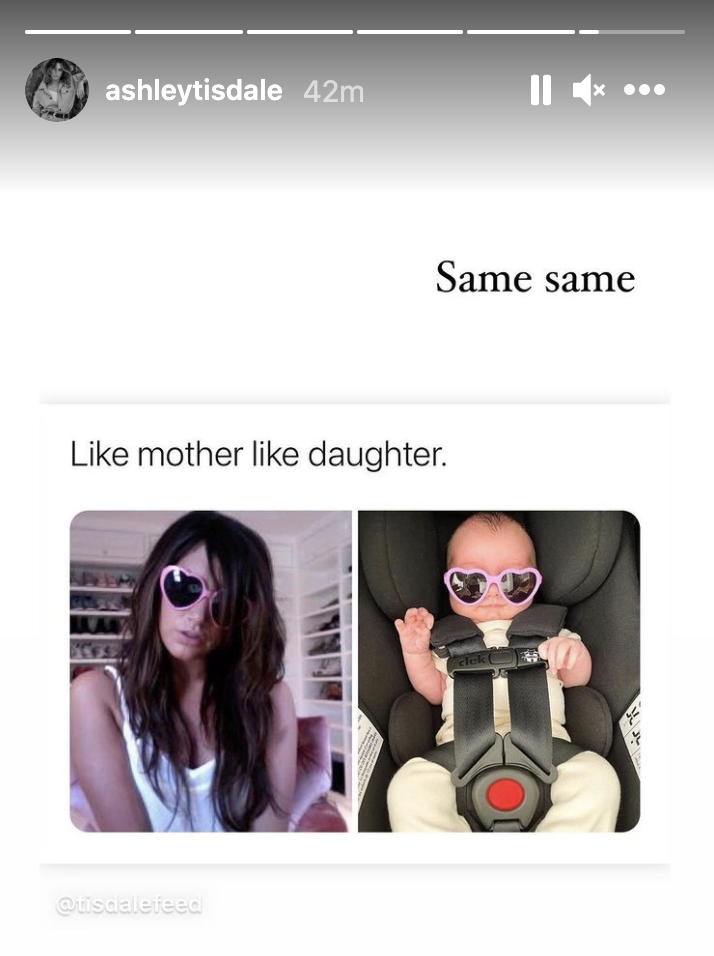 Thanks for sharing, Ashley! All the best to Baby Jupiter!