We Made Actual Pinterest Employees Tackle Some Of The Most Popular Pins
Hot dog spaghetti? Weirdly yes. Ombre Mason Jars? Not as much.
We've all had a few Pinterest fails in our day, but what about the folks that actually work at Pinterest? How many of the popular pins we see have they tackled themselves?
I mean, have YOU ever tried to make hot dog spaghetti?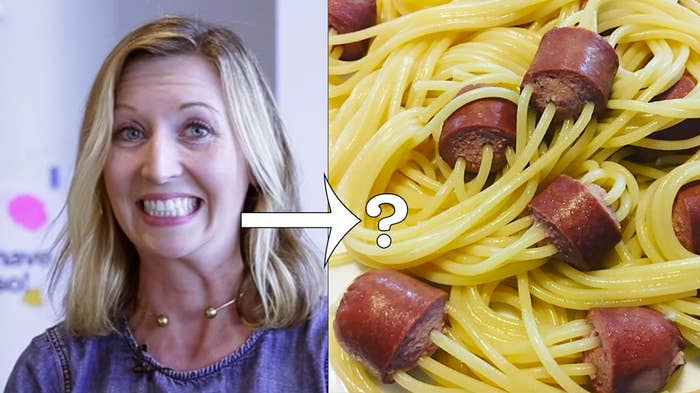 Well these three very game Pinterest employees can check that hot dog box. Evany (Brand Writer), Kimeya (Brand Operations), and Sarah (Product Marketing) left their more practical Pinterest comfort zones of meal planning boards and orthopedic shoes, and tried some of the platforms wackiest and most pinned activities.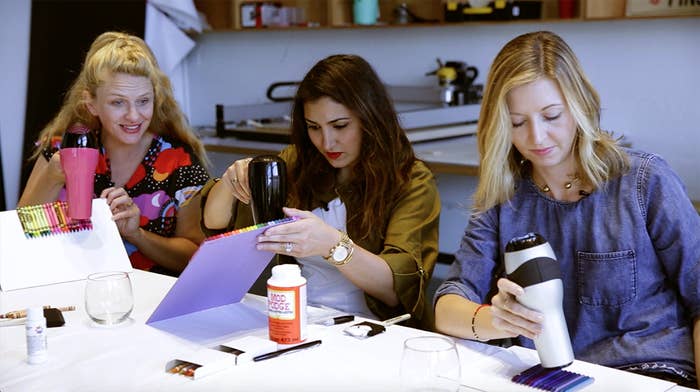 To see what all three ladies usually pin, check out some of their personal boards, below!