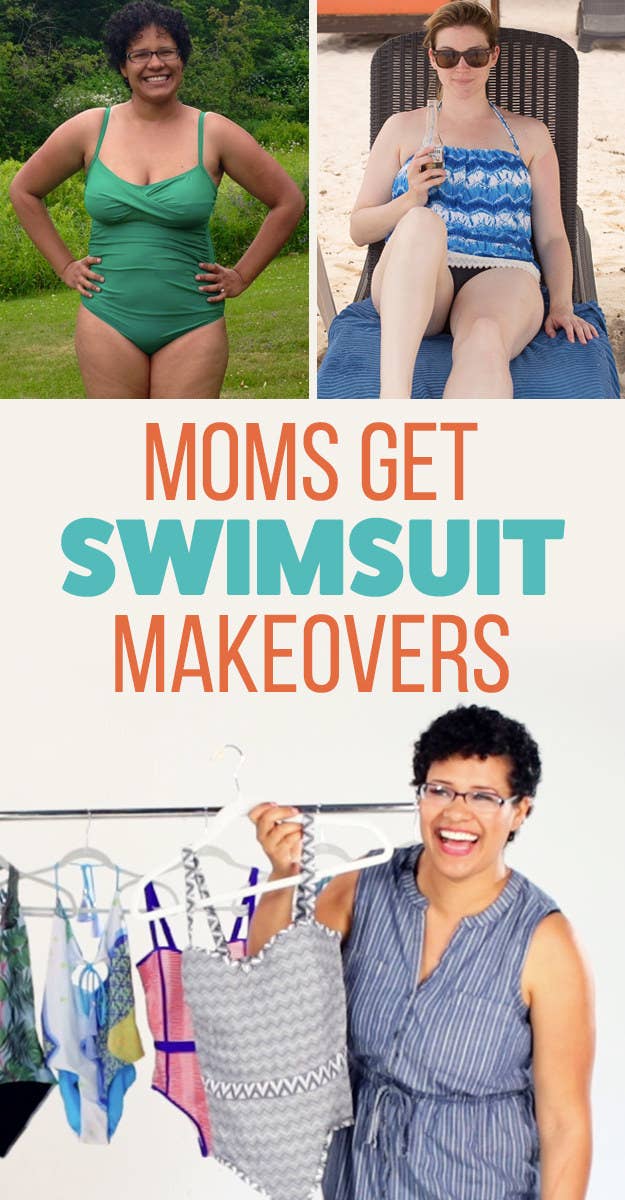 Surprise! You gave birth to a human and now it's like you're going through puberty all over again.
Thing is, summer came anyway and your kids don't give an F about your body image.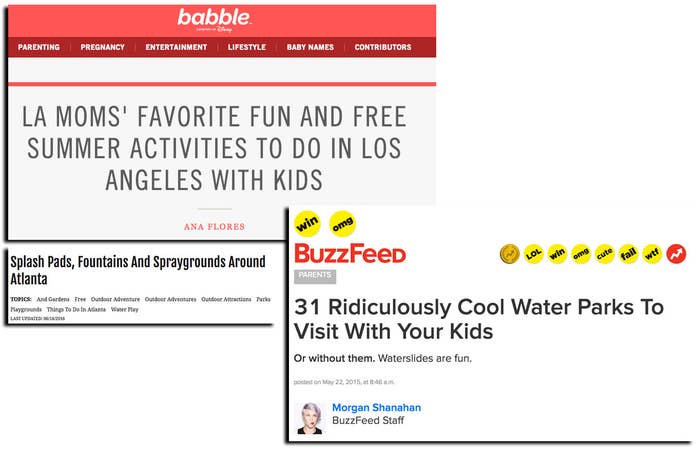 So we brought in Tiffany Reese – body image coach and expert stylist – to give a few brave moms killer swimsuit makeovers. Meet our guinea pigs, Allie, Jill, and Brigid.
Jill is a mom of three with a fourth on the way who has lost confidence in her body.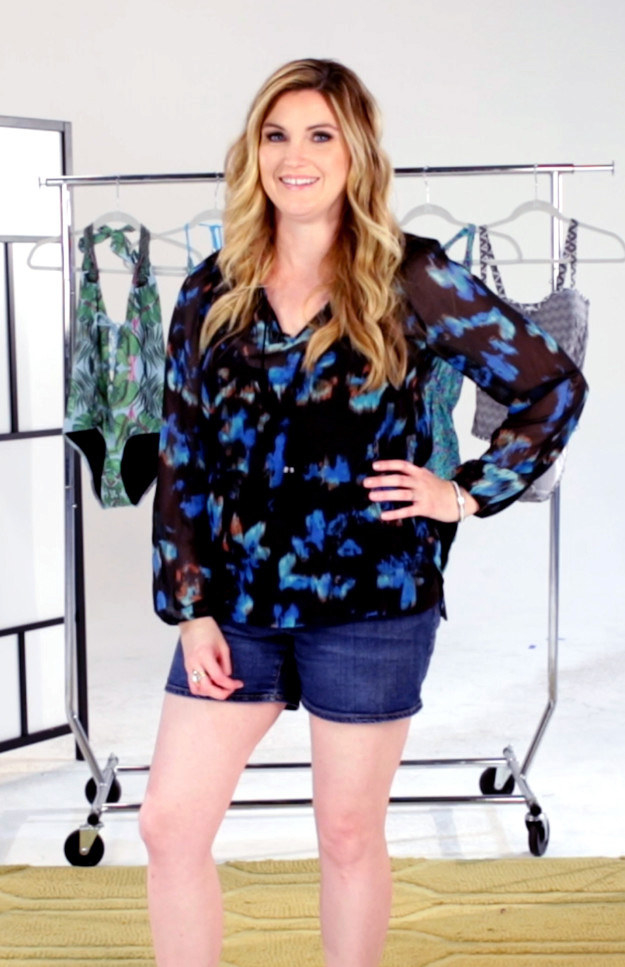 Allie is 23 and mom to an 18-month-old. Her main issue? Living in LA, none of her friends have kids yet.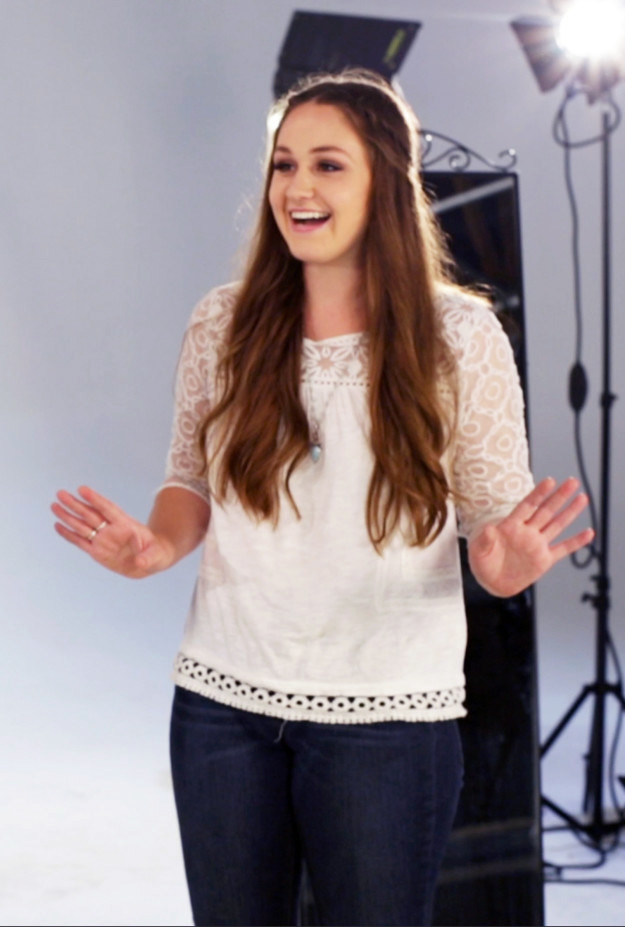 Brigid hasn't shopped for a swimsuit since she was pregnant with the oldest of her two daughters. That was four years ago.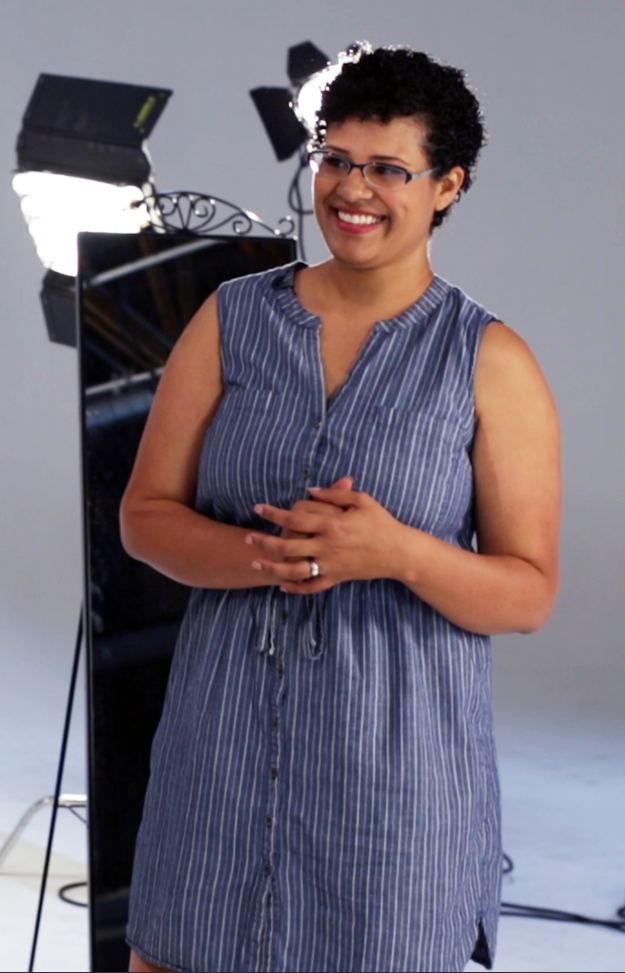 So our magical body-loving stylist Tiffany picked suits for each woman that she thought would both fit their personal style and give them a confidence boost.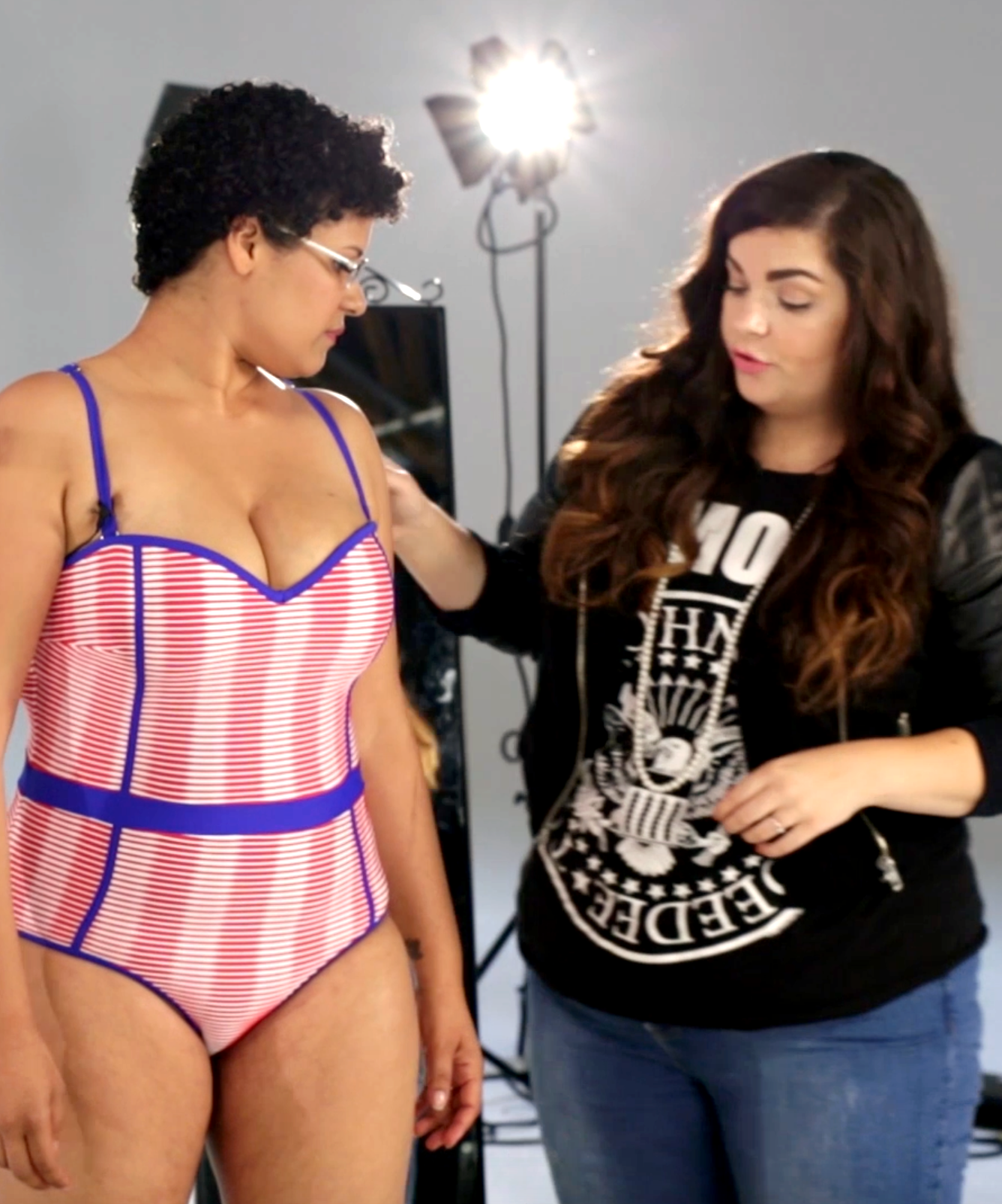 Ready for some results?