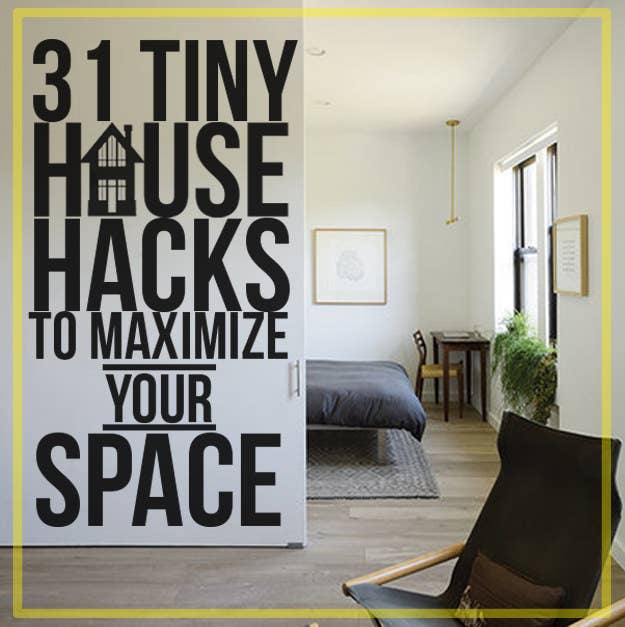 1.
Keep your window-to-wall ratio high.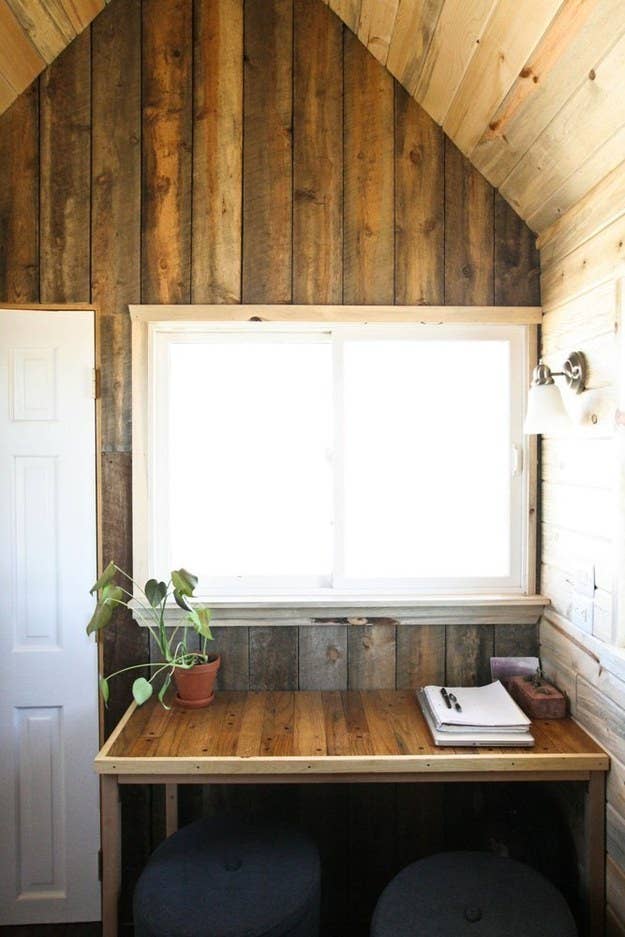 2.
Install floor to ceiling bookshelves.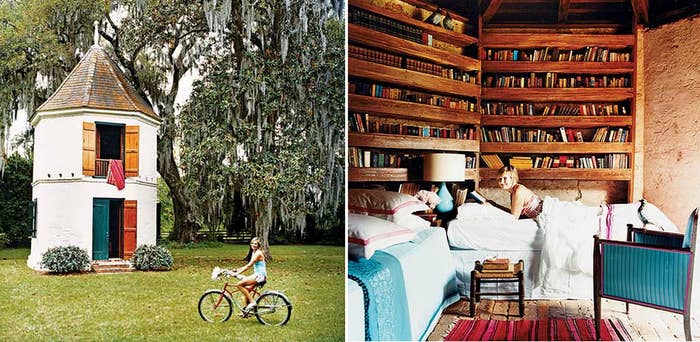 3.
Use semi-opaque materials to allow light into windowless rooms.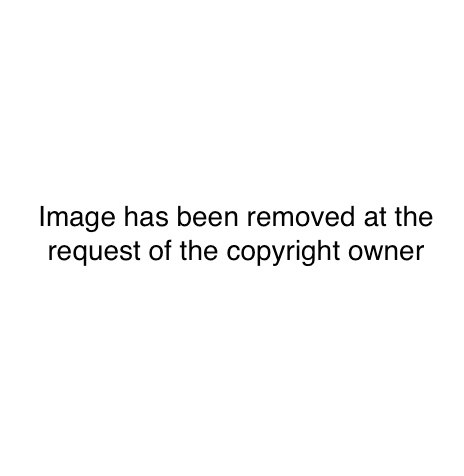 4.
Create outdoor living space to add the feeling of square footage without the cost.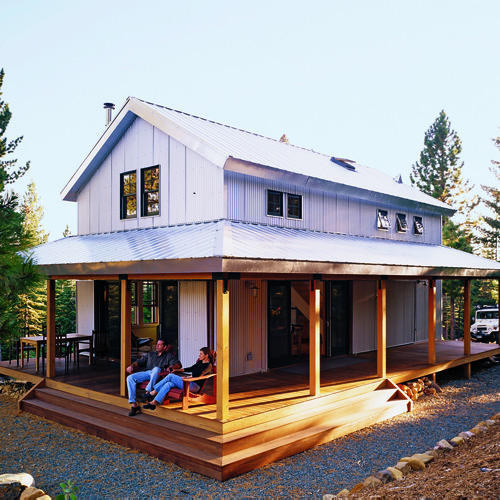 5.
Opt for fewer walls, more multipurpose rooms.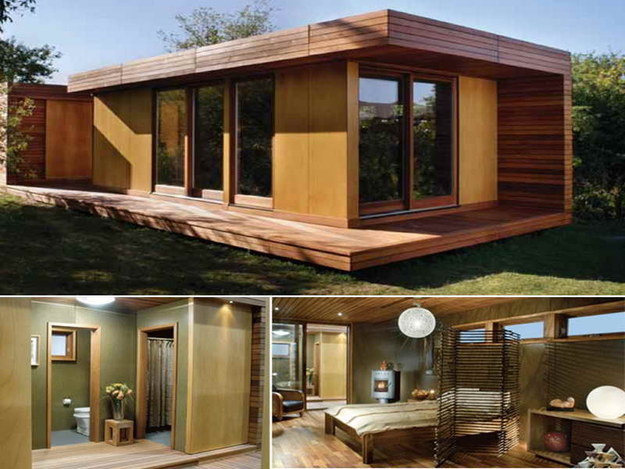 6.
Add a loft over your kitchen.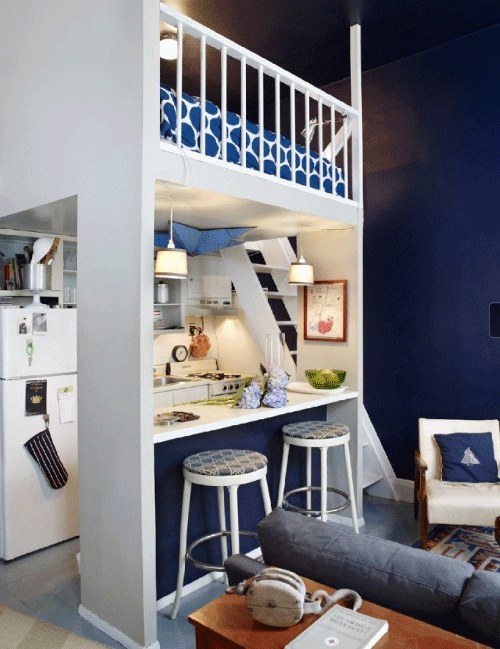 7.
Actually, add a loft anywhere.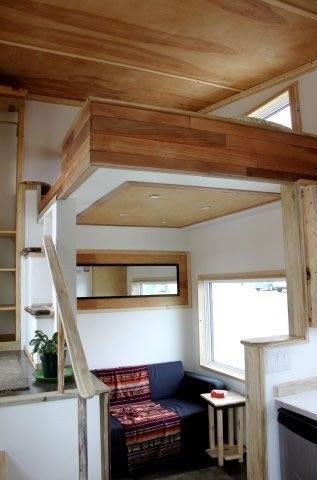 8.
Utilize the space under the stairs.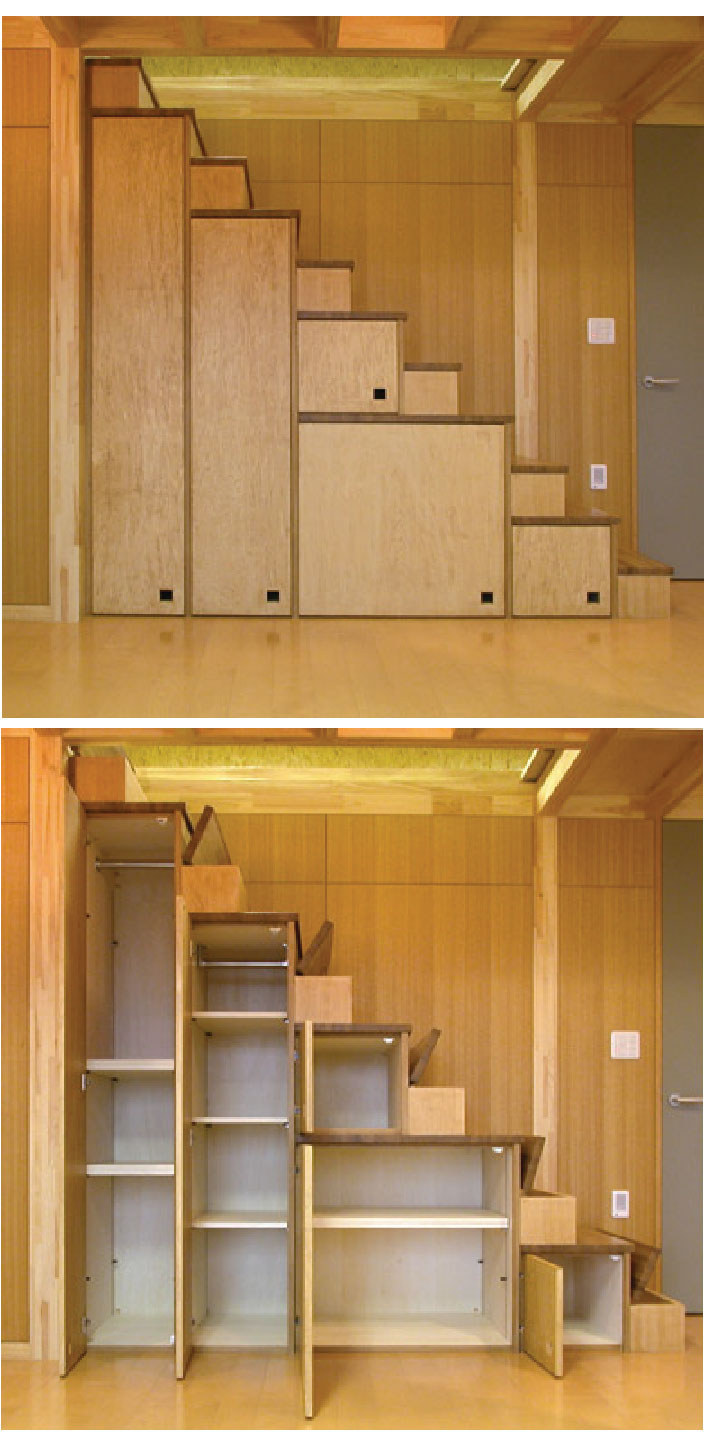 9.
Install prefab windows to brighten old school architecture.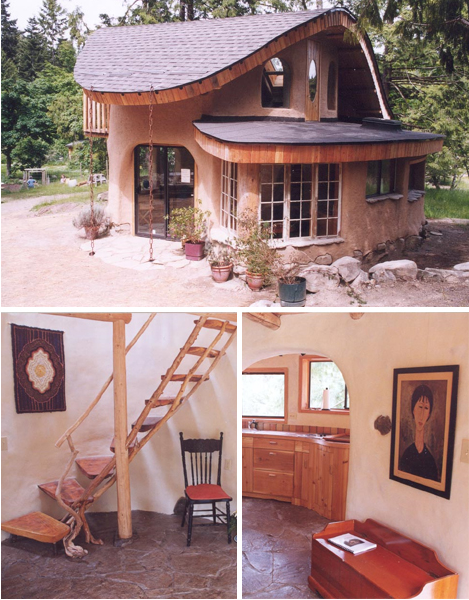 10.
Replace doors with sliding walls to let your space breathe.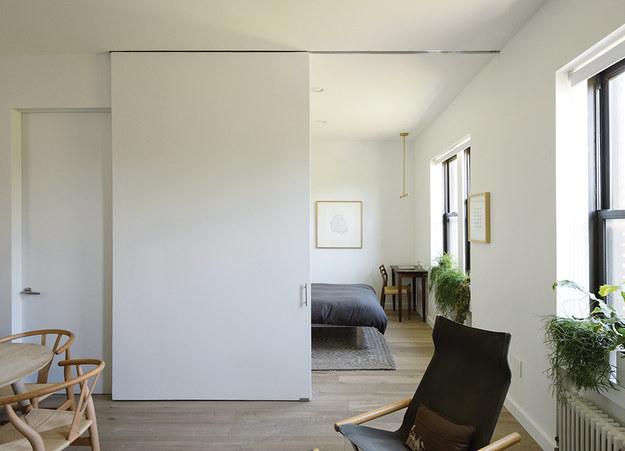 11.
Use glass walls to separate spaces without visually dividing a room.
12.
Get creative with mirrors.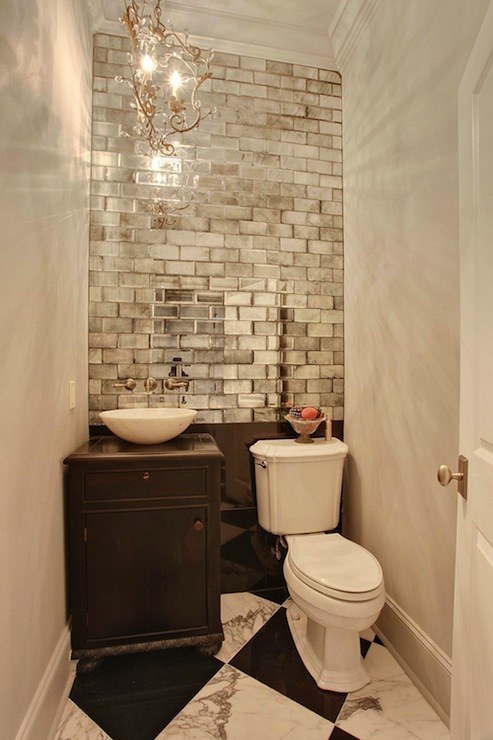 13.
Pick your favorite room in the house and go big.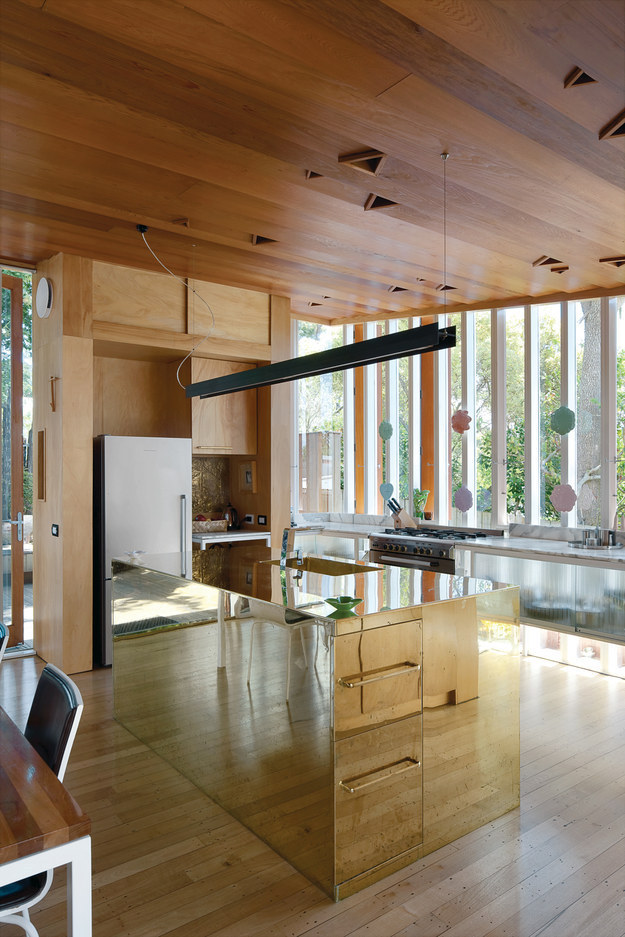 14.
Put a shelf on it.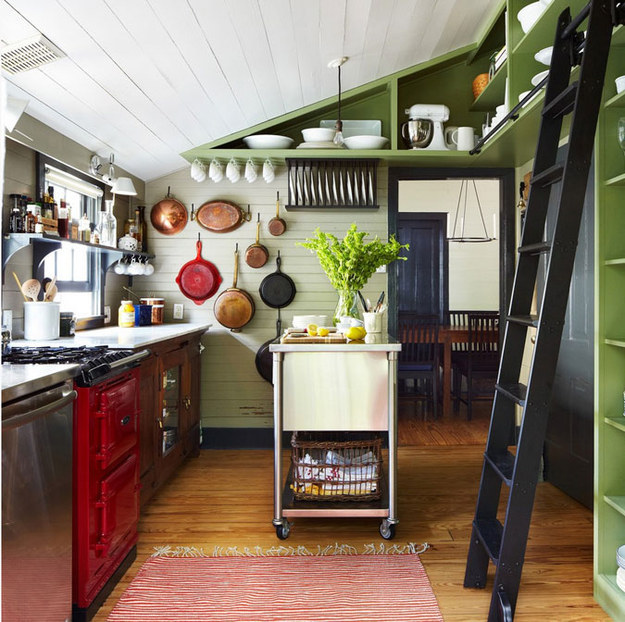 15.
Use room dividers in place of walls.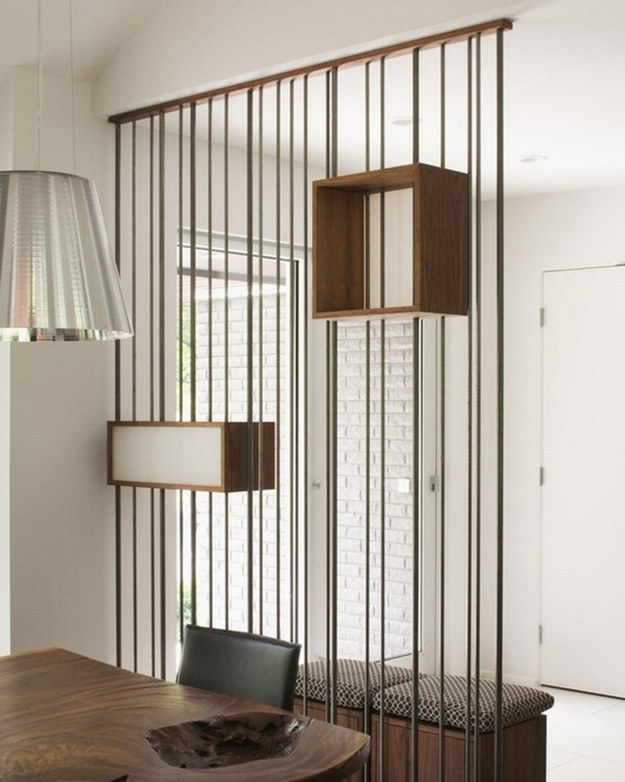 16.
Curtains can also step in where privacy is needed.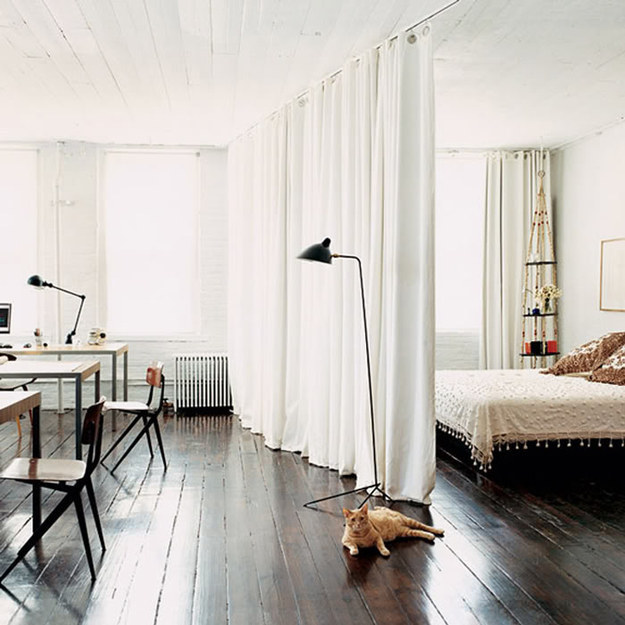 17.
Decorate with light.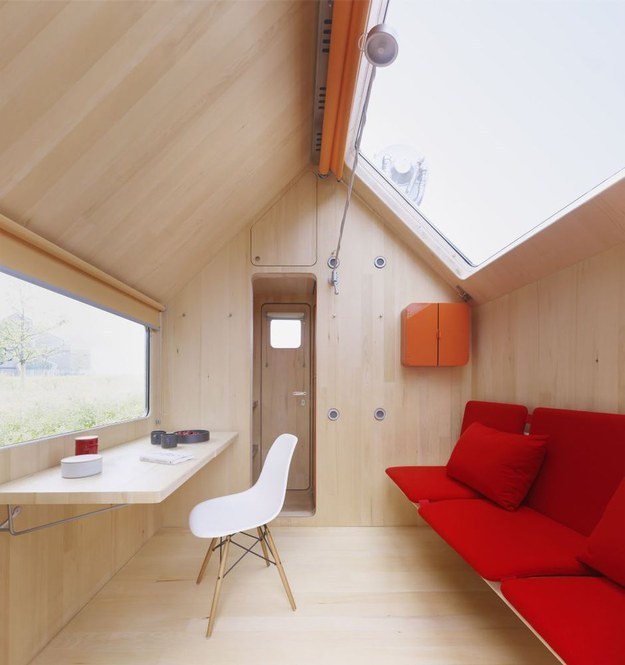 18.
Use open storage to draw the eye upward.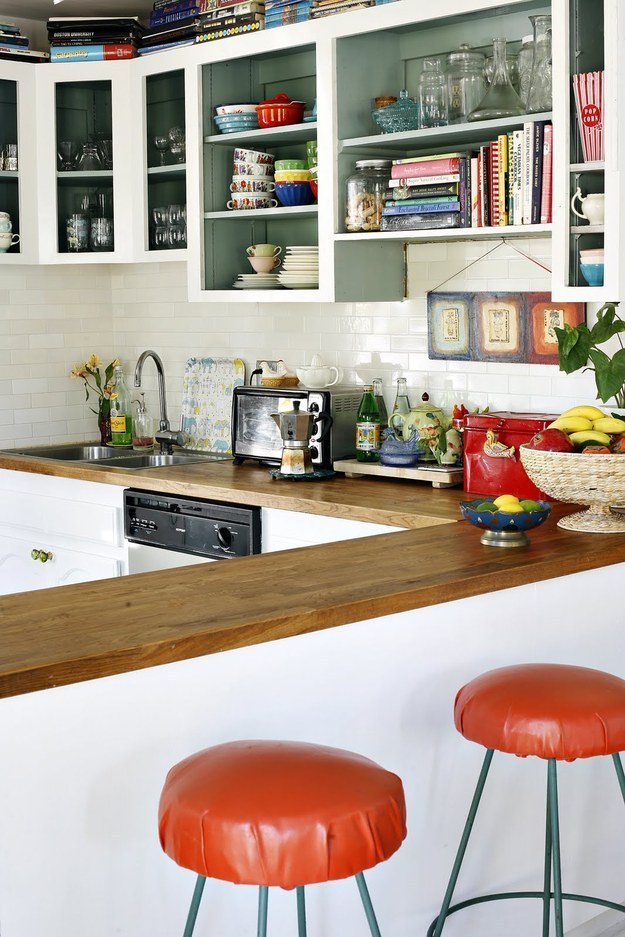 19.
Create the illusion of vertical space by selecting low-sitting furniture.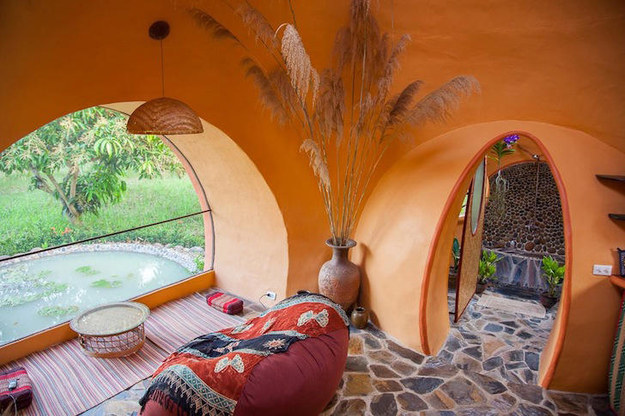 20.
Repurpose the closet.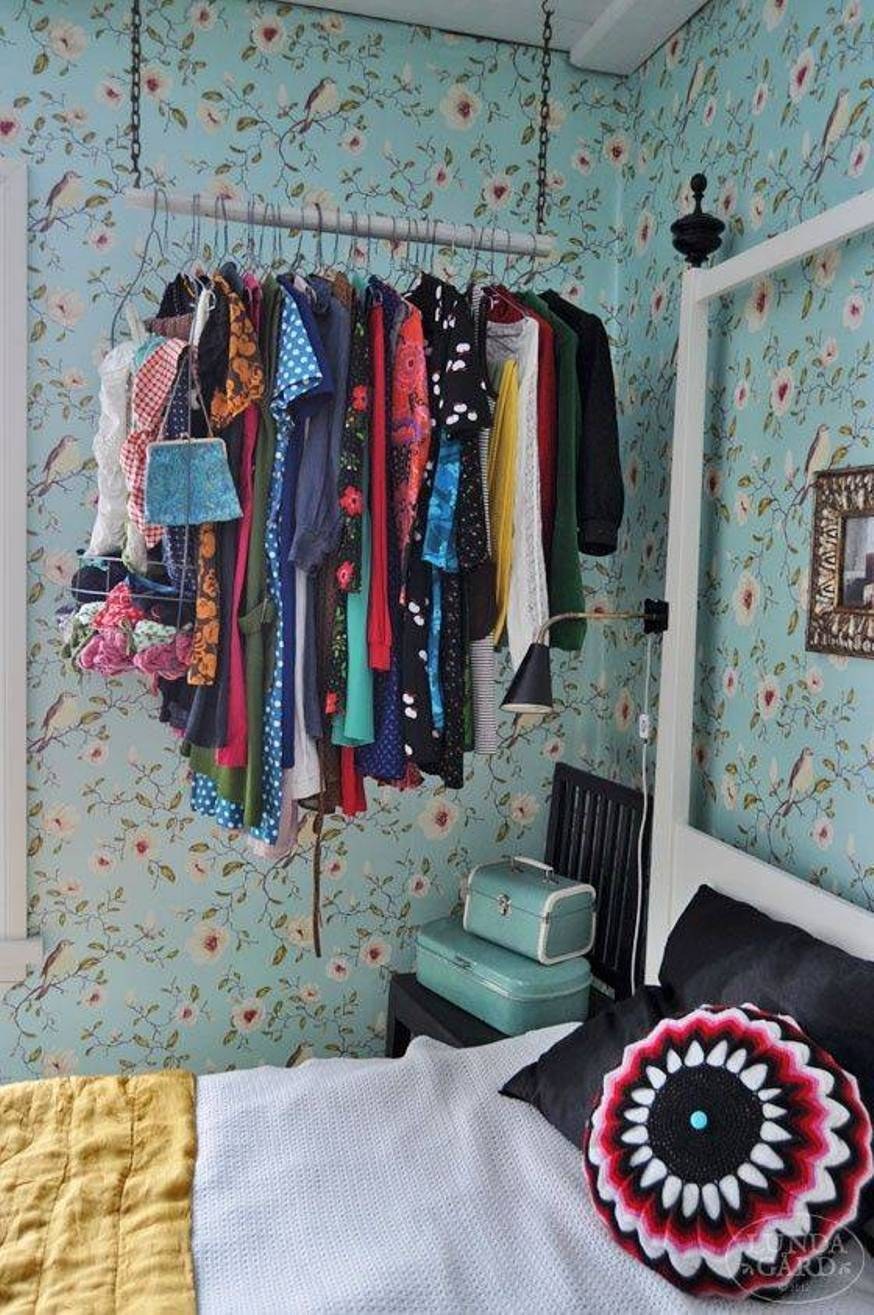 21.
Add a pop of color!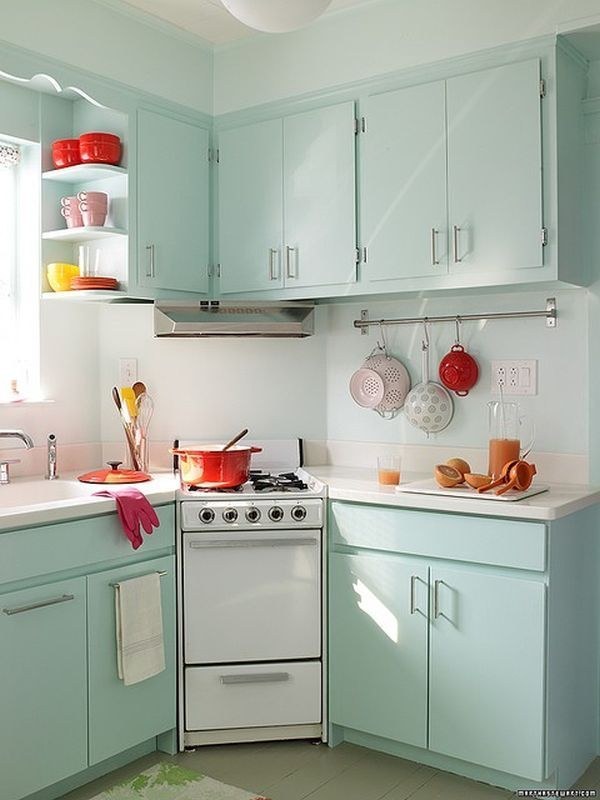 22.
Utilize retractable pantry drawers for small appliances.
23.
Keep lines and materials simple.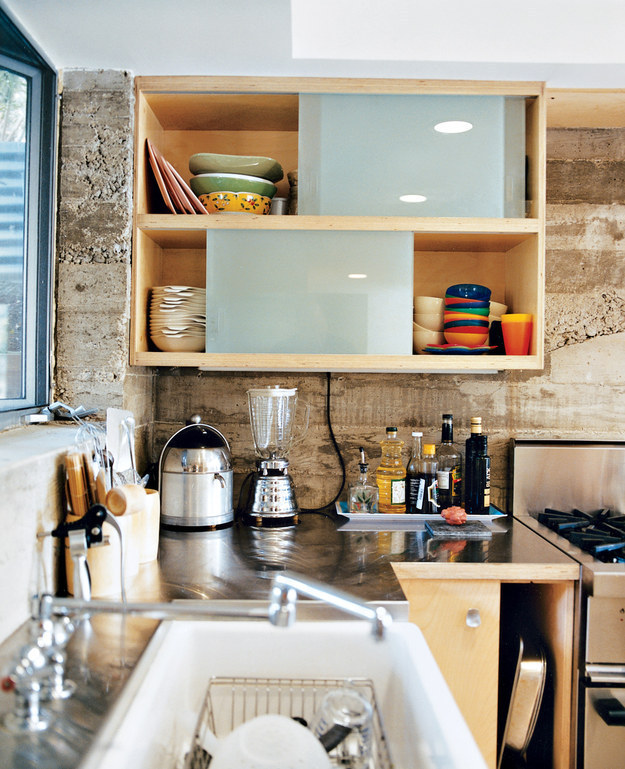 24.
On the flipside, you can embrace the quaint.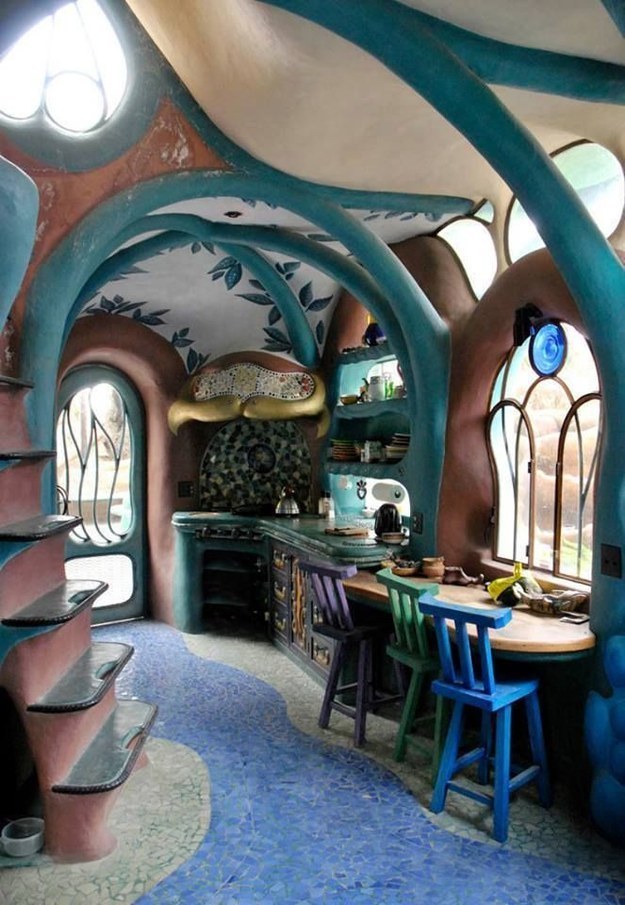 25.
Discover unexpected storage.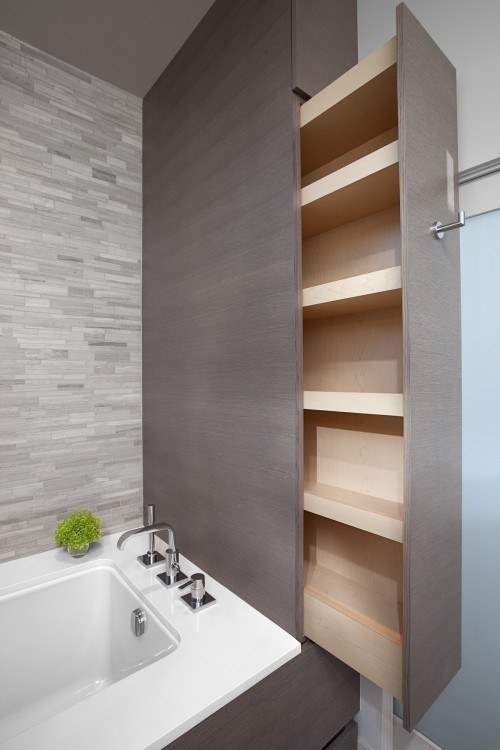 26.
Build a bookshelf door.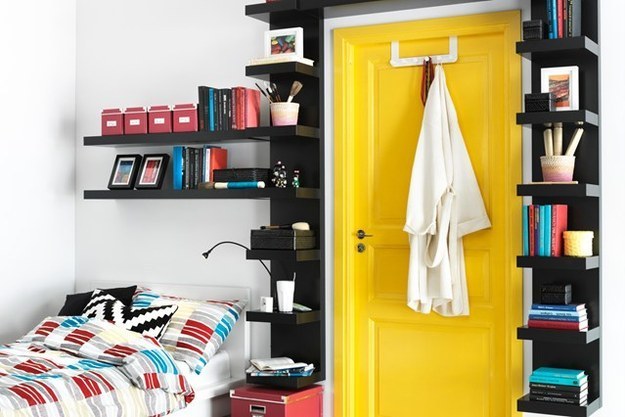 27.
Another use for lofted bedrooms? You can fit a walk-in closet underneath.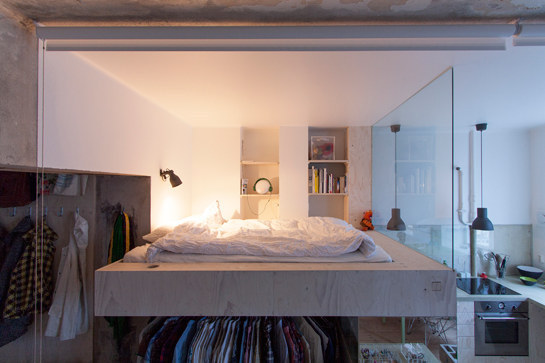 28.
Create storage out of load-bearing elements and lose those pesky walls.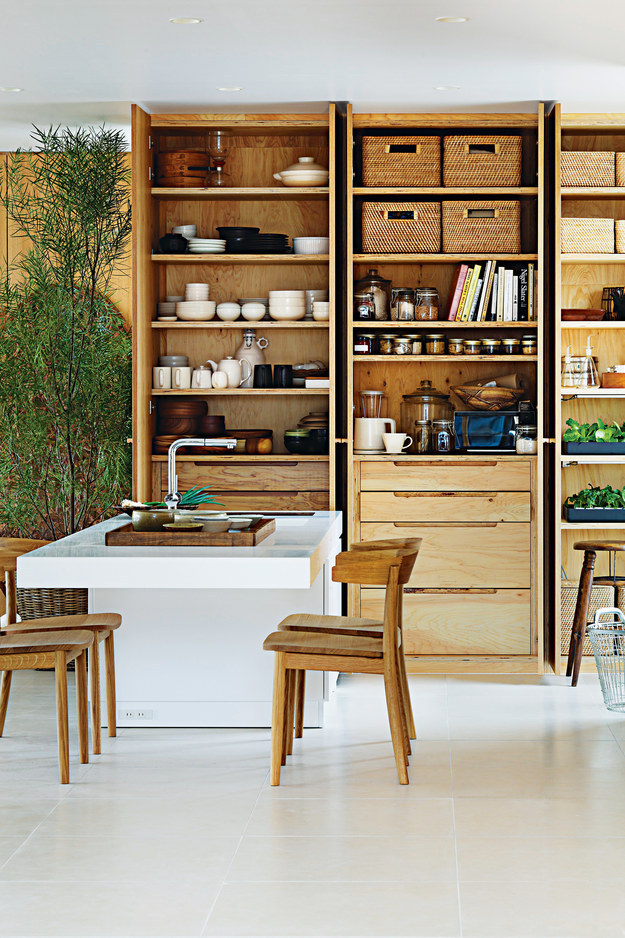 29.
Install a breakfast bar.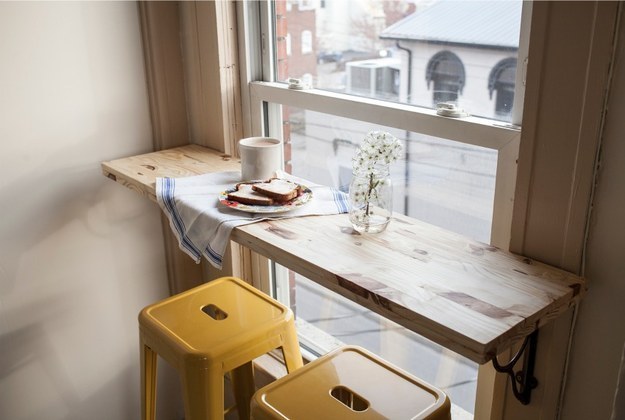 30.
Think you don't have space for a tub? Try a three-fourths tub!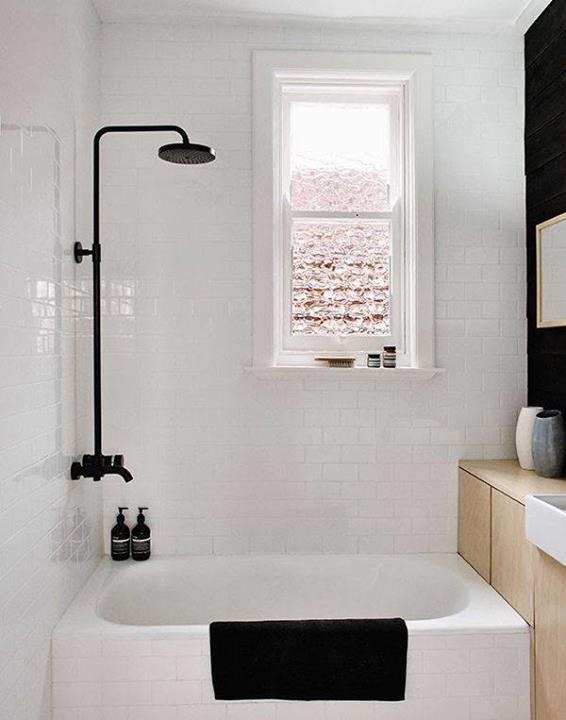 31.
Do a whole room in white.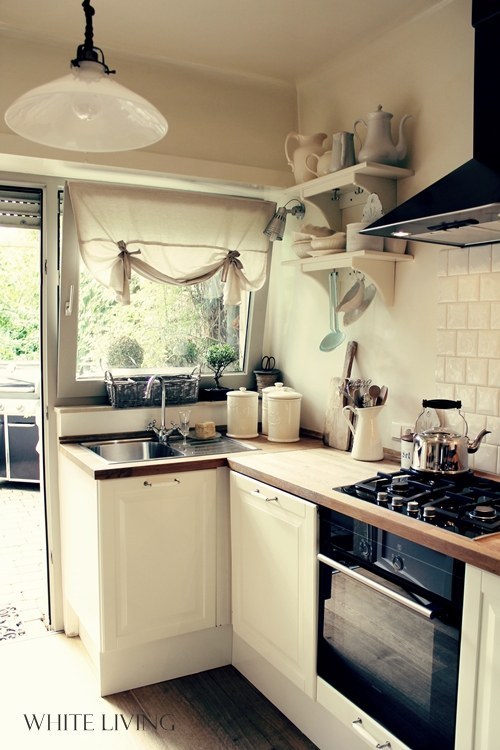 Want awesome DIY tips in your inbox four times a week? Sign up for the BuzzFeed DIY newsletter!