Hi. You may or may not know that the revolutionary known as Lin-Manuel Miranda appeared on Sesame Street in 2009 as rhymin' real estate agent Freddy Flapman.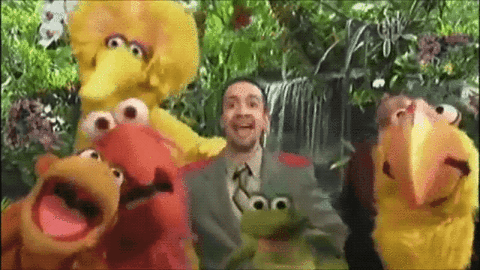 Depending on how hard you stan, you may also know that Lin-Manuel voiced the theme song for the iconic "Murray Has A Little Lamb" segment on the show (yes, I do know what iconic means, thank you).
But did you know the young, scrappy, and hungry Miranda also composed FIVE songs for the show beginning in 2011?
Of course he did. Because he is one of history's greatest pedagogs (fancy for "teacher"), and he LITERALLY DROPS KNOWLEDGE WITH EVERY WORD.