This Broadway Star Called Out His Audience For Shaming A Special Needs Child
The King and I actor Kelvin Moon Loh took to Facebook after an audience shamed a mother for bringing her autistic son to the matinee.
Following a recent matinee performance of The King and I on Broadway, cast member Kelvin Moon Loh was unable to contain his disgust for what he had witnessed from the stage.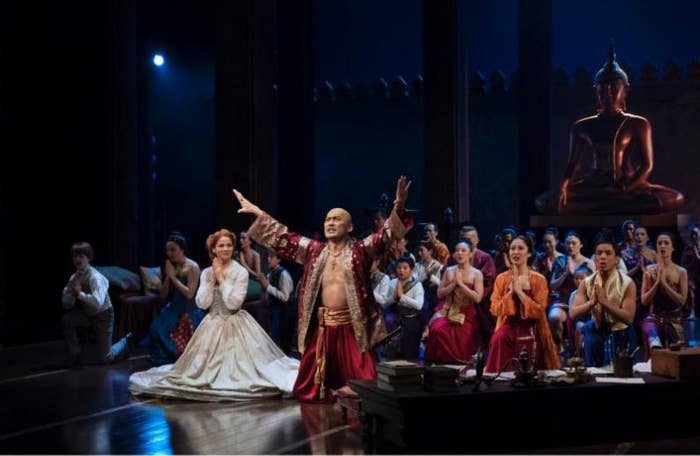 Loh took to Facebook to describe the situation, in which a mother frantically tried to remove her distressed child from the theater while other audience members audibly heckled her to leave. The actor came down hard on the lack of compassion he witnessed.
Loh's post, which has been shared nearly 30,000 times on Facebook, read in part:
"[The child's] voice pierced the theater. The audience started to rally against the mother and her child to be removed. I heard murmurs of "why would you bring a child like that to the theater?" This is wrong. Plainly wrong.
"Today, something very real was happening in the seats and, yes, it interrupted the fantasy that was supposed to be this matinee but ultimately theater is created to bring people together, not just for entertainment, but to enhance our lives when we walk out the door again.
"I believe...that theater is created for all people. ...The King and I on Broadway is - FAMILY FRIENDLY- and that means entire families - with disabilities or not. Not only for special performances but for all performances. A night at the theater is special on any night you get to go."
"I felt like I had to say something," Loh explained to Today. "It's just about having some kind of compassion, walking in their shoes and seeing how difficult it is to be in that position."
The actor continued: "Parents of autistic children sit there with such fear and terror that this episode could occur. I was watching a mother's nightmare happen, and I just wanted to have her know that what she's doing is right in trying to expose her child to the theater, and there are advocates supporting her."