It Snowed In The Sahara And The Photos Are Breathtaking
This is the third time in 40 years the Sahara has seen snow.
Karim Bouchetata is an amateur photographer from Aïn Séfra, Algeria. The desert town is also known as "The Gateway to the Sahara" and Tuesday it was blanketed in snow, a rare weather event which has taken place just three times in 40 years.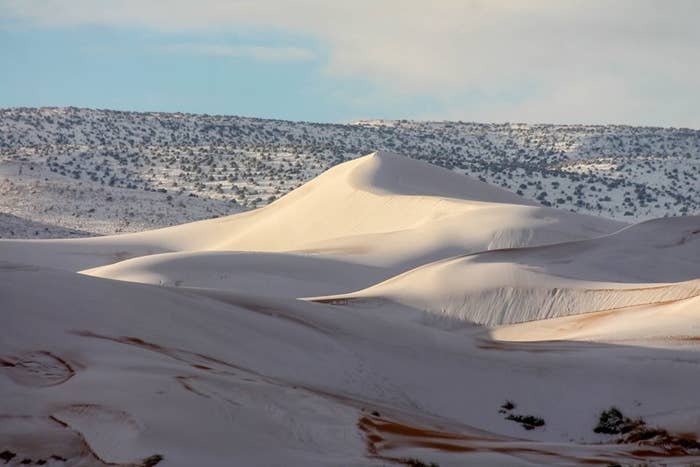 Karim captured the events both this winter and last, and his images are stunning.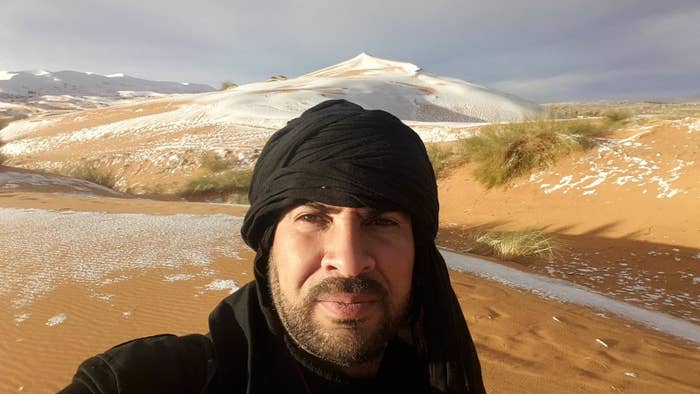 "It's magical," Bouchetata told BuzzFeed.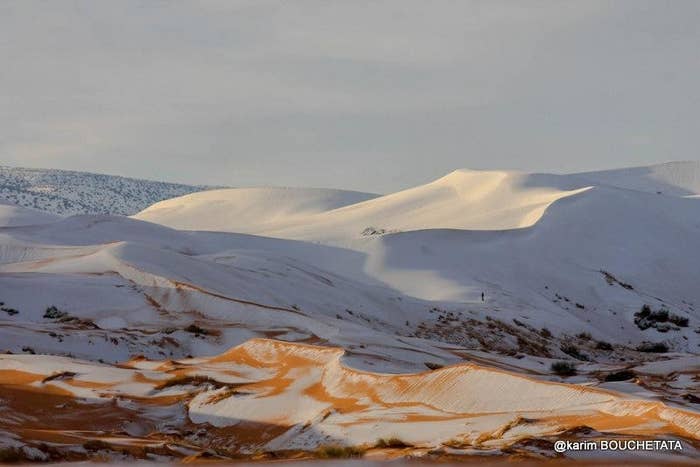 Bouchetata works in an office by day, but his hobby is quickly catching the world's attention.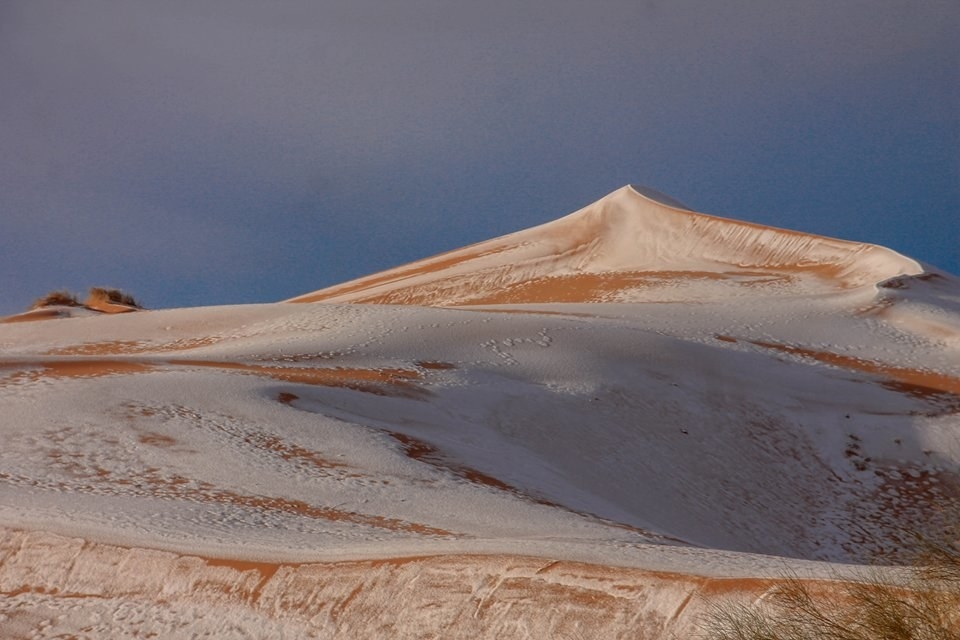 The photographer has a deep love for the landscapes he photographs. "This town is the only place in Algeria that gathers four contrasting landscapes," Bouchetata explained. "The city is topped by dunes, followed by the forest, the mountains, and now snow."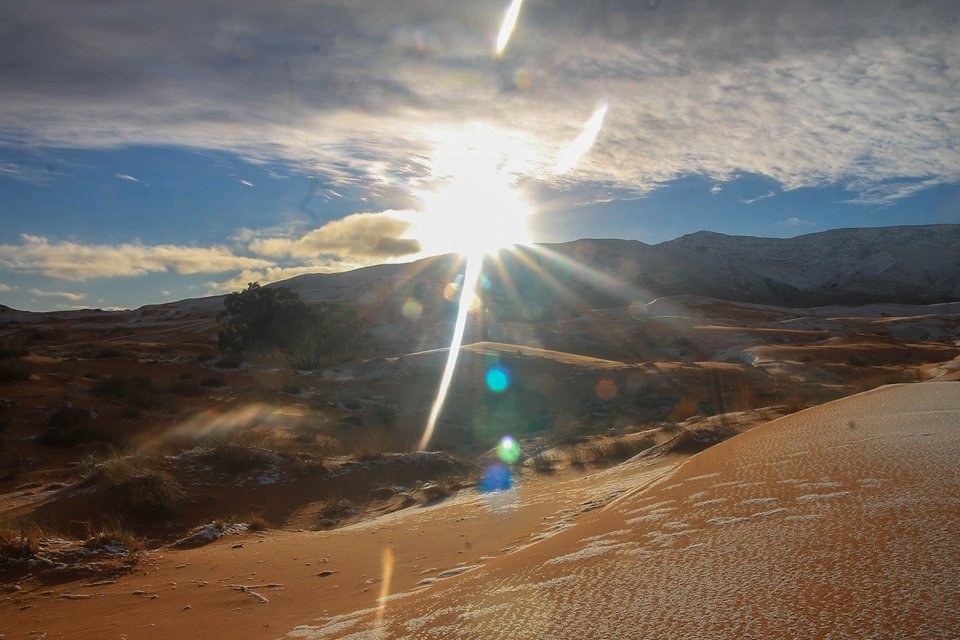 And when the snow melts, which Karim says only takes a few hours, the affect is equally breathtaking. Footprints remain as the ground cover evaporates.
"I wait and watch for the moment it begins to melt," Bouchetata shared, comparing the experience to watching a beautiful sunset.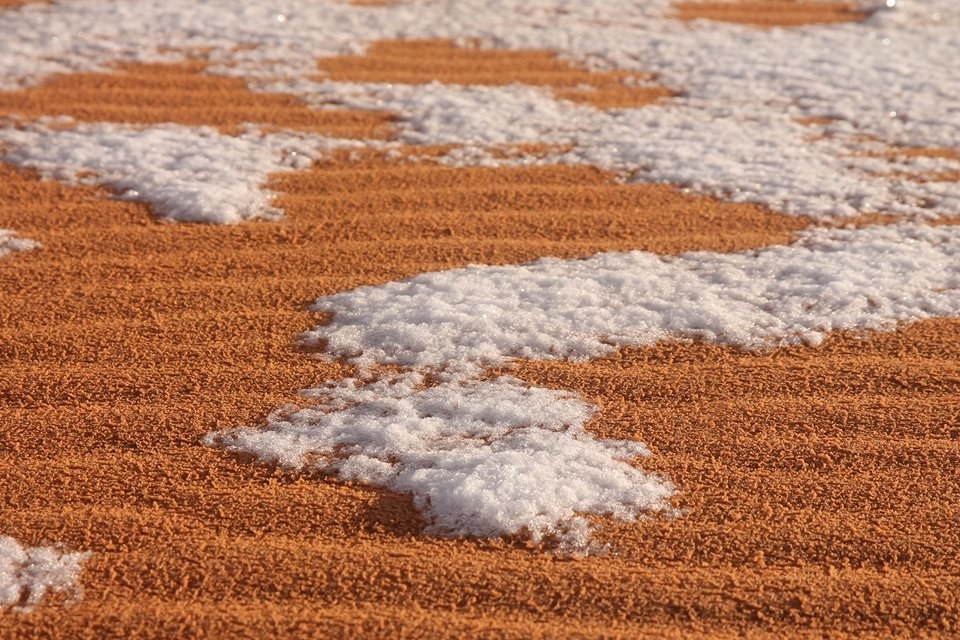 Gorgeous.