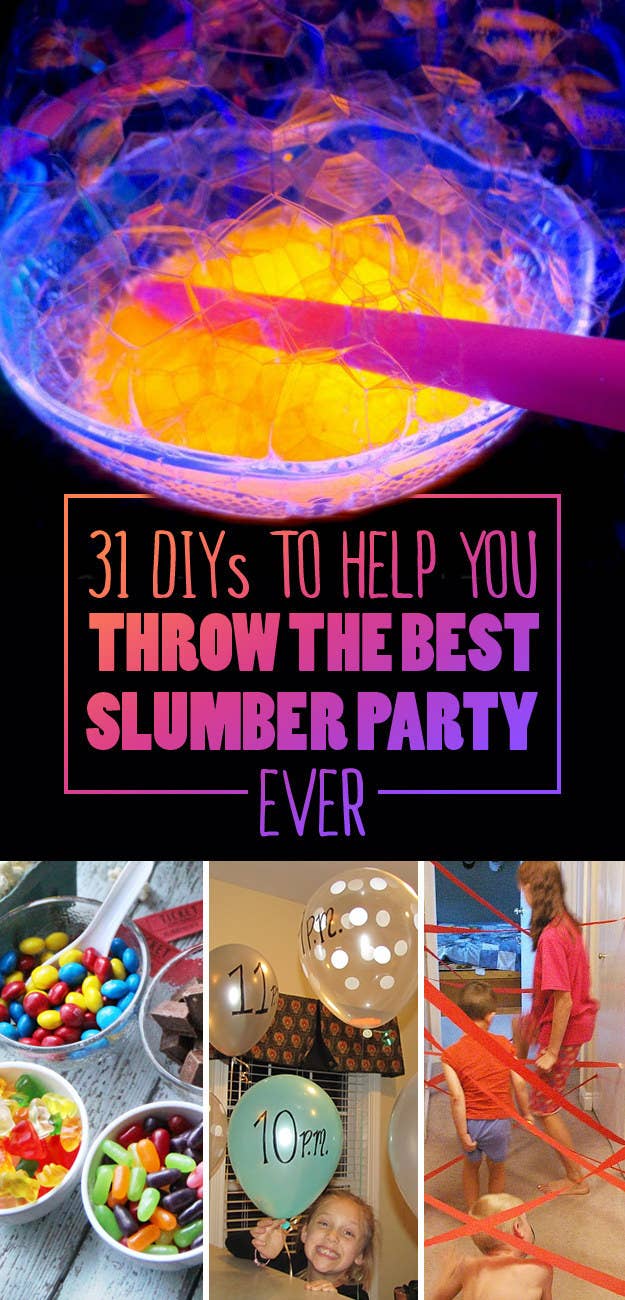 1.
Craft these adorably appropriate homemade invitations.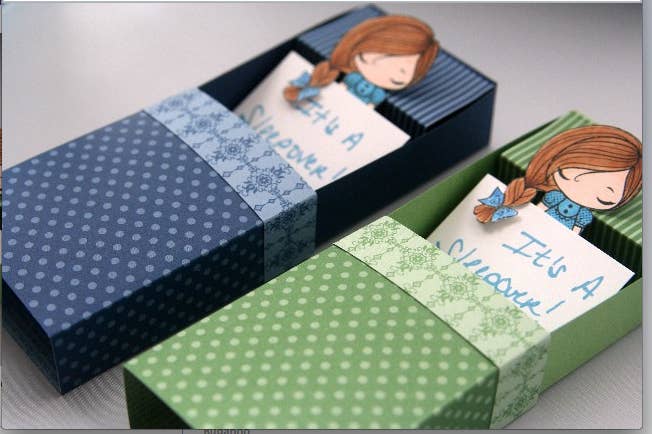 2.
DIY these easy-to-make pup tents so each of your guests has their own space to slumber.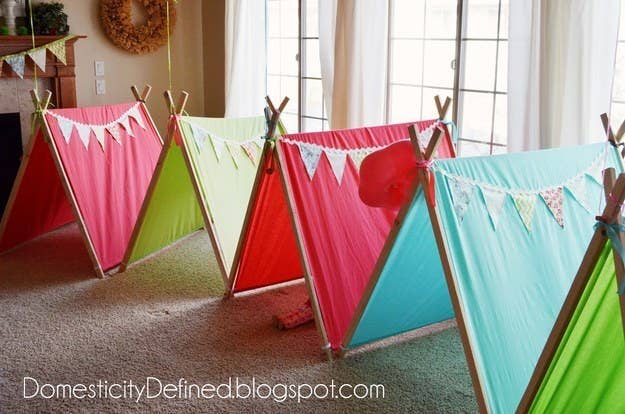 3.
Hang these glitter balloons from the ceiling to provide a sparkling sky to fall asleep below.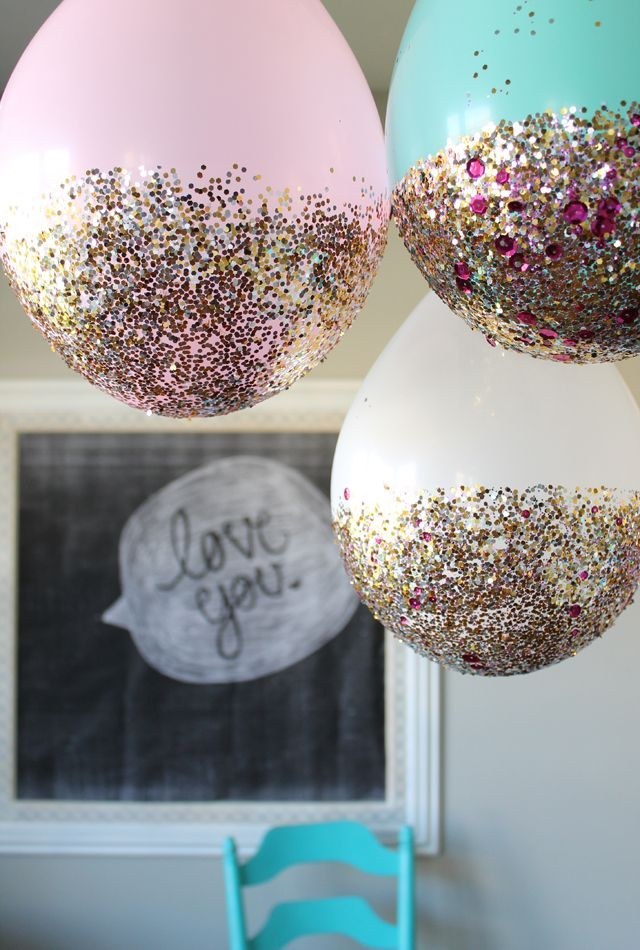 4.
Get activities going with a balloon schedule that "pops" on the hour revealing what's on the agenda.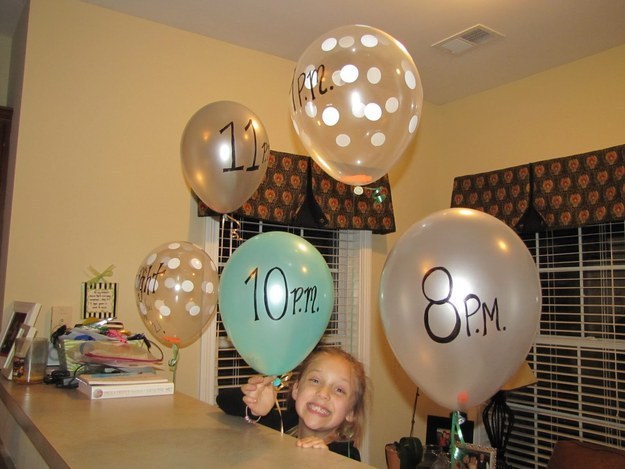 5.
Let your guests design their own pillow cases.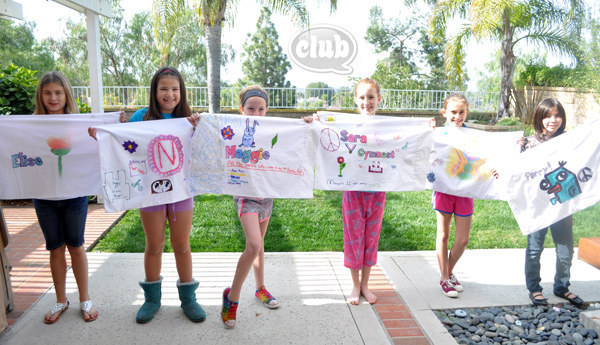 6.
You can set up an eye mask customization station, too.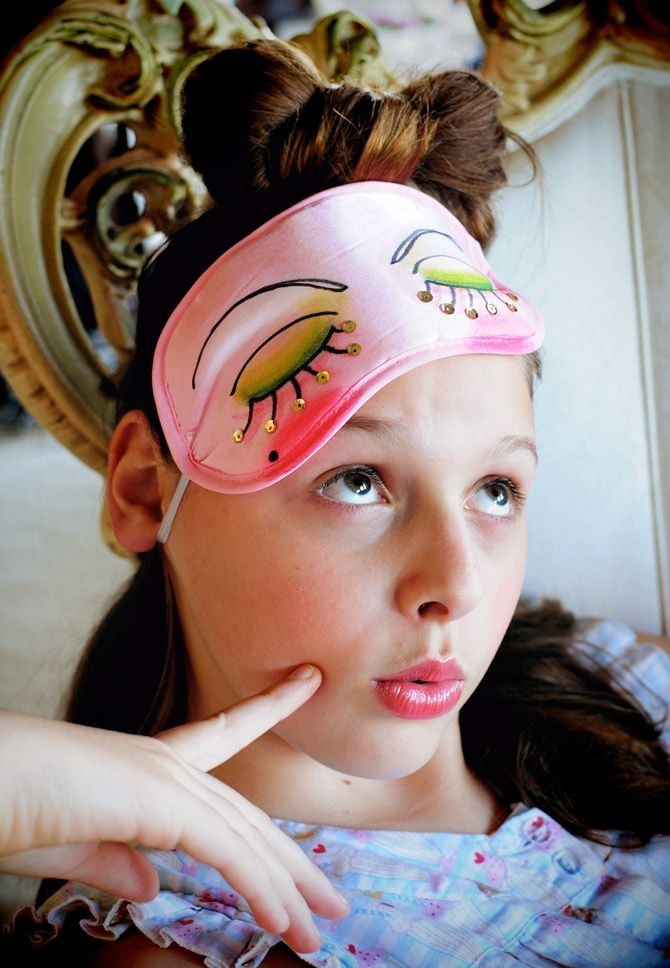 7.
Here's another fun activity idea — make your own flavored lipgloss.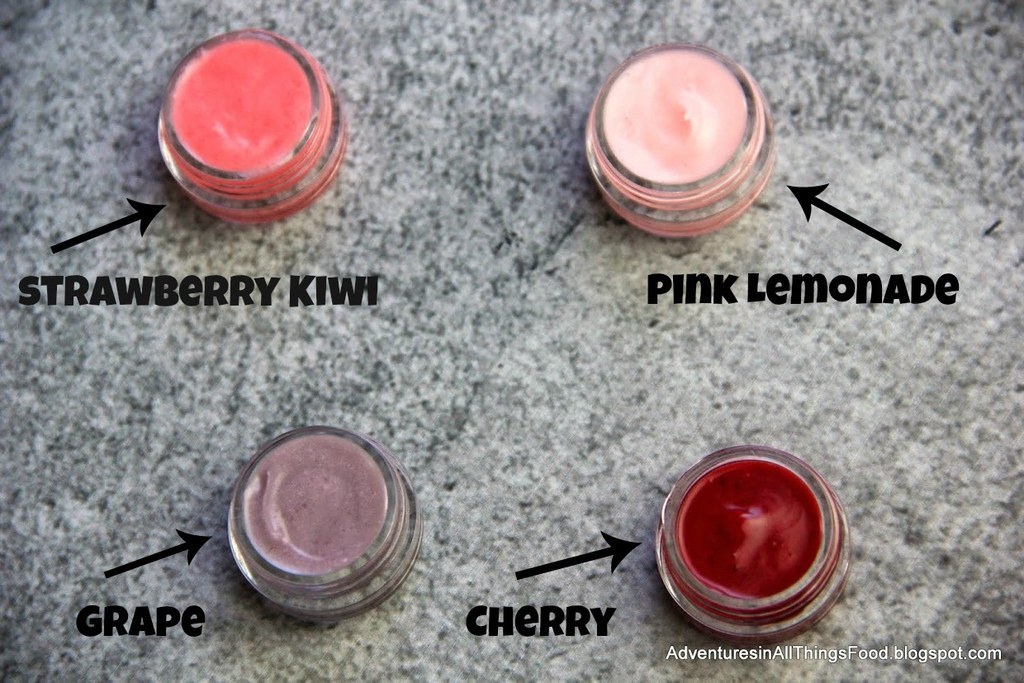 8.
Set up a glam and rock n' roll photo booth.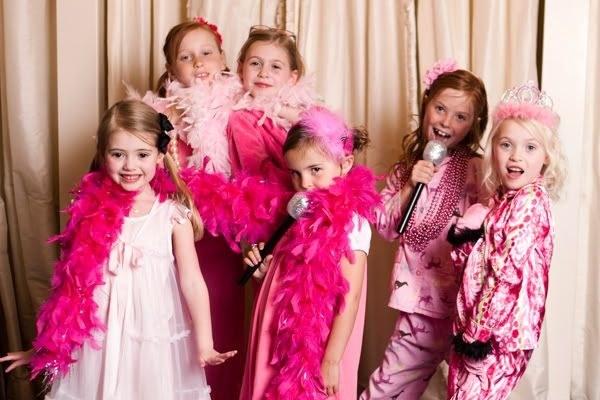 9.
Hand out these easy-to-DIY ribbon wands, then turn up the tunes so the kids can have a twirl-tastic dance party.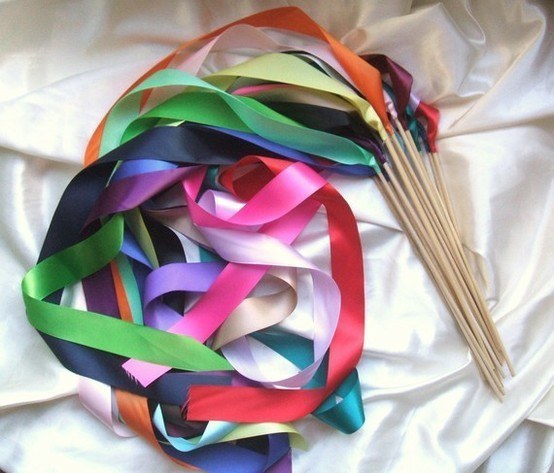 10.
Set up a mini spa.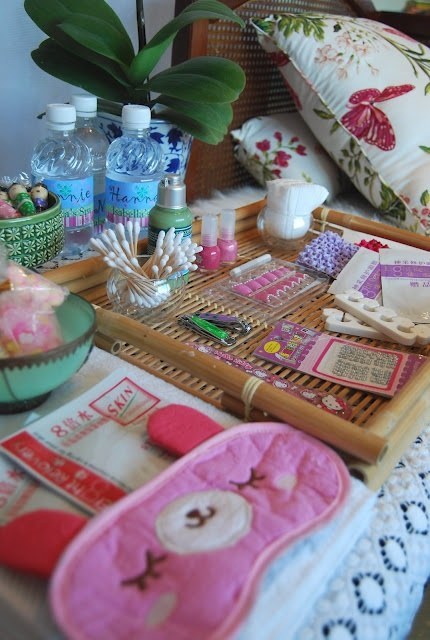 11.
You can also help your guests make some natural facial masks for a night of healthy spa fun.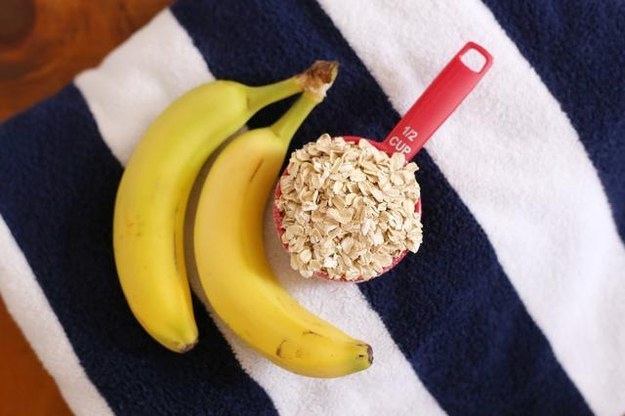 12.
Set up a station where kids can play musical manicures.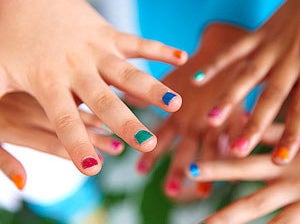 When the music stops, the kids swap nail polish shades! Discover the party game here.
13.
You can DIY this "Spin the Bottle" pedicure game, too.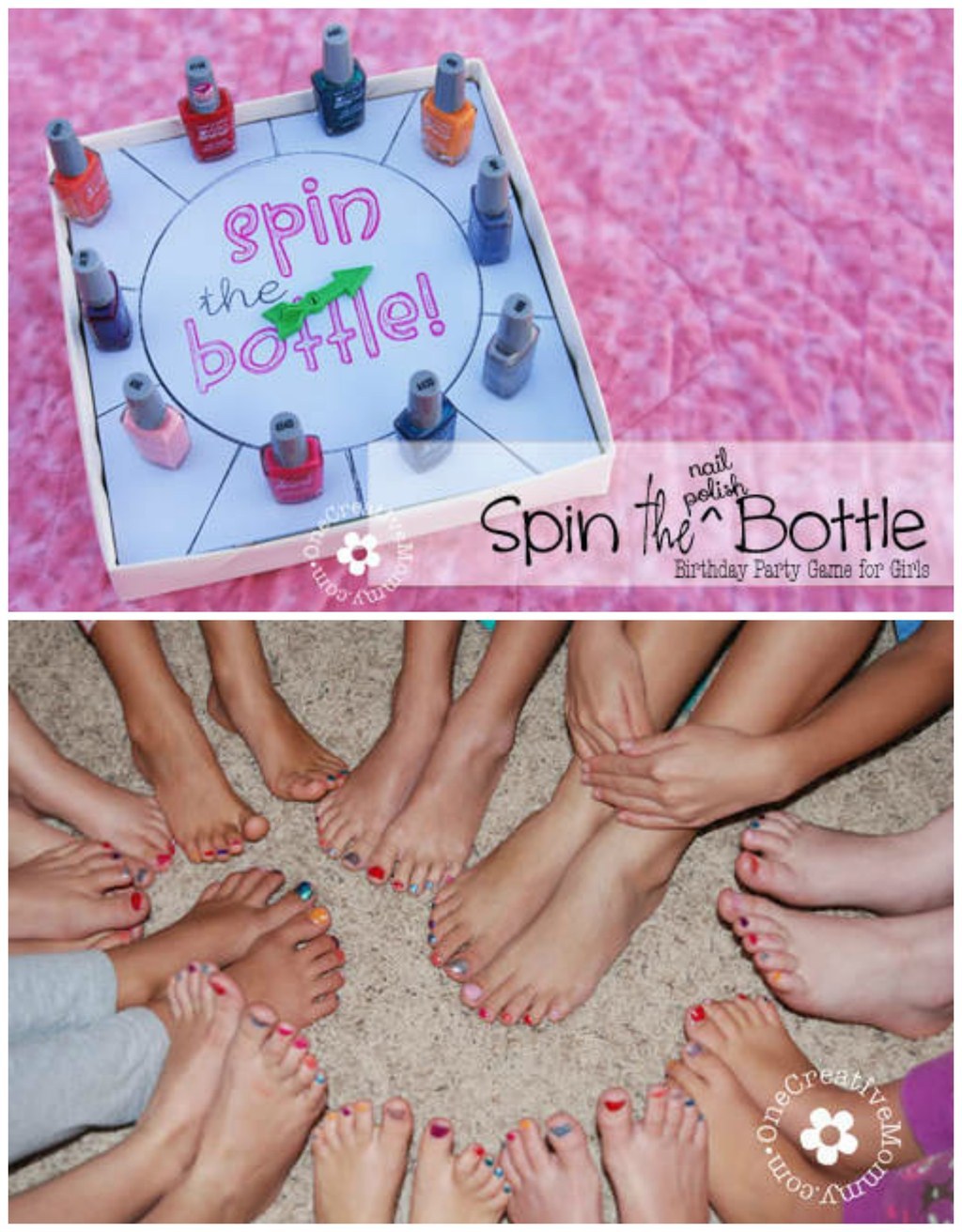 14.
Chalk the kids' hair so they reach maximum awesomeness.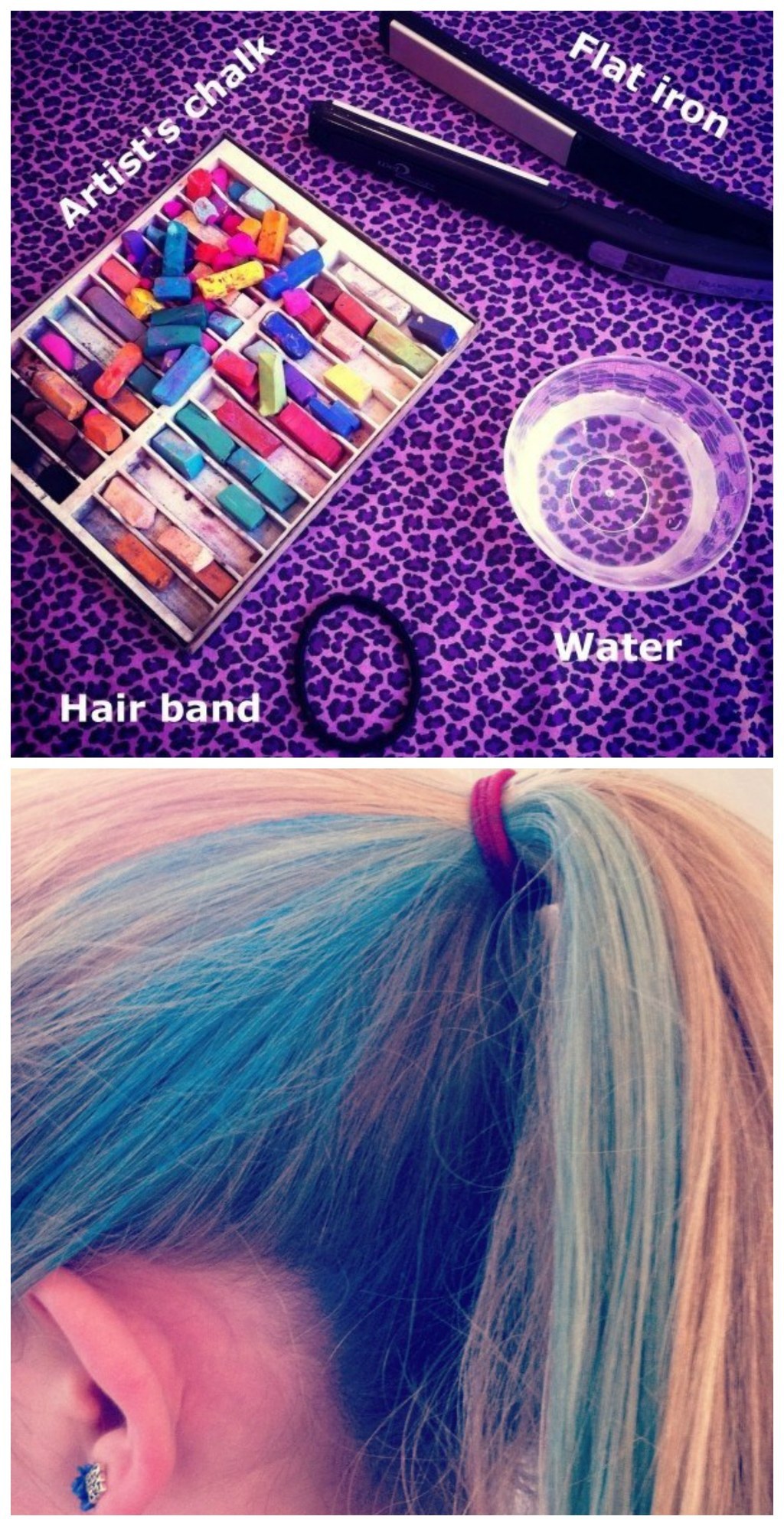 15.
Transform your kitchen table into an amazing bed-themed dinette.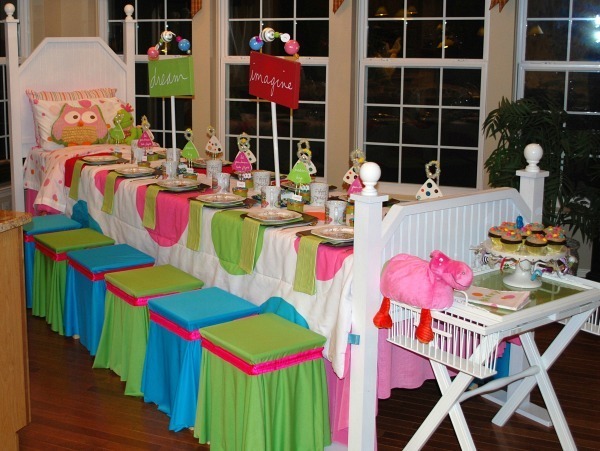 16.
Show a movie outdoors on this DIY movie screen.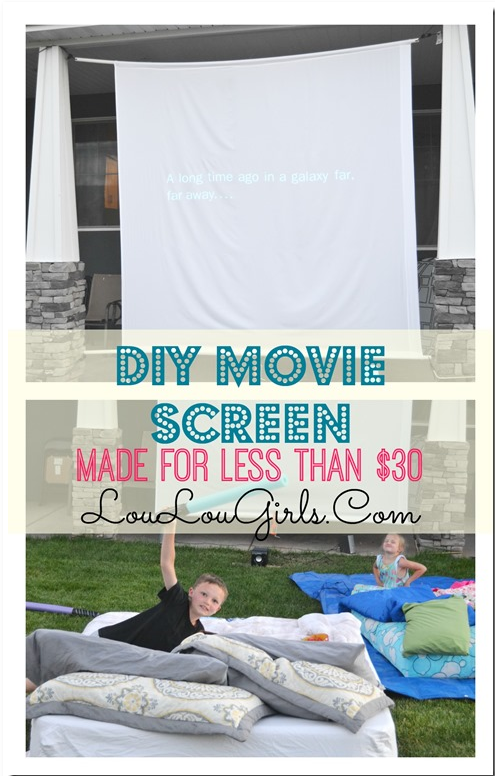 17.
Of course, every movie needs a popcorn bar.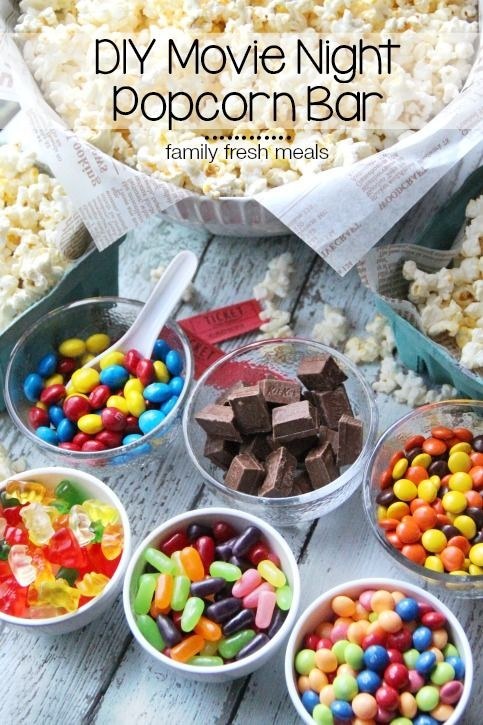 18.
...Don't forget to provide personal lap trays!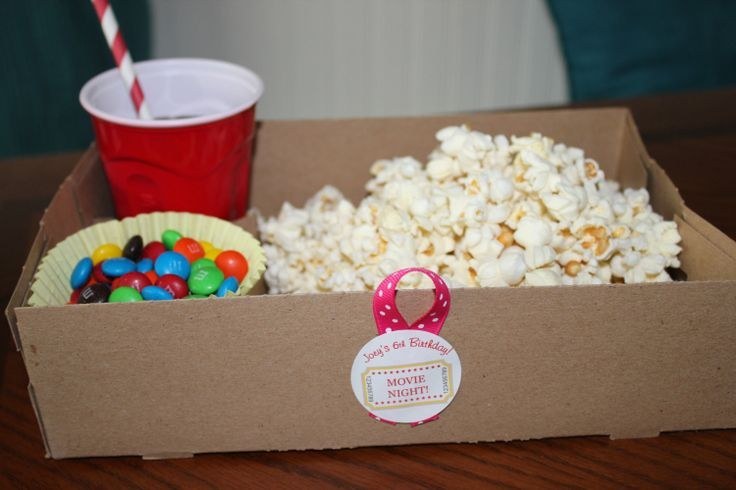 19.
Make a "toss and talk" ball to ensure the conversation never lags.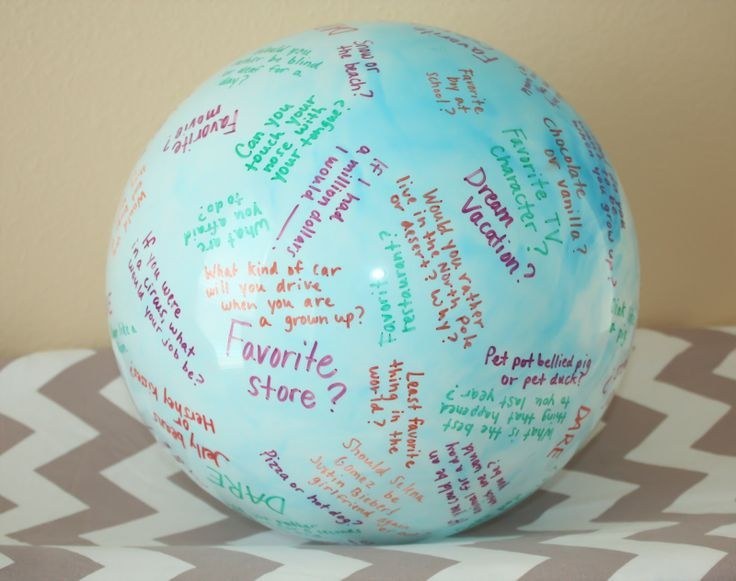 20.
Test your guests agility with a crepe paper maze.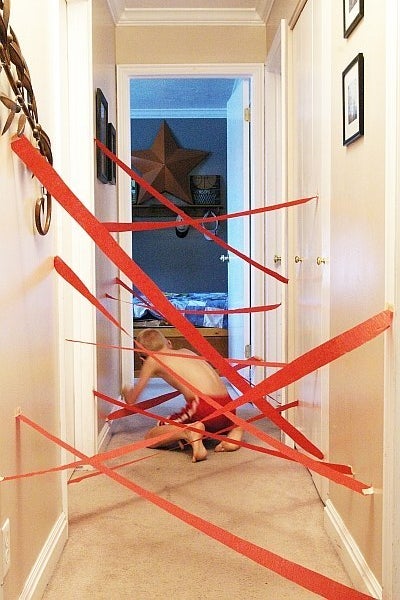 It's like their own super spy laser maze! (Instructions here.)
21.
When it gets late make the dark extra cool by setting out these iridescent lanterns you DIYed out of glow in the dark paint and mason jars.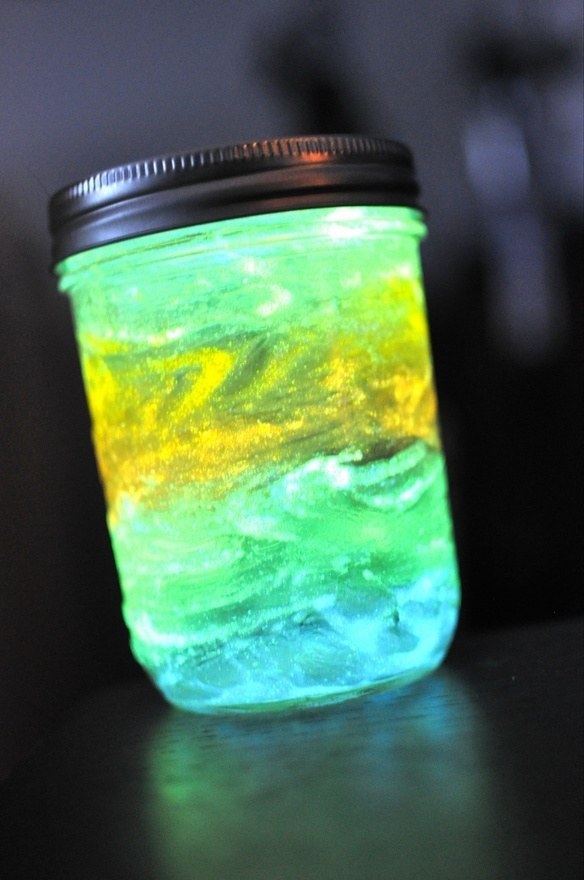 23.
Heck, why not go all out and make it a blacklight party?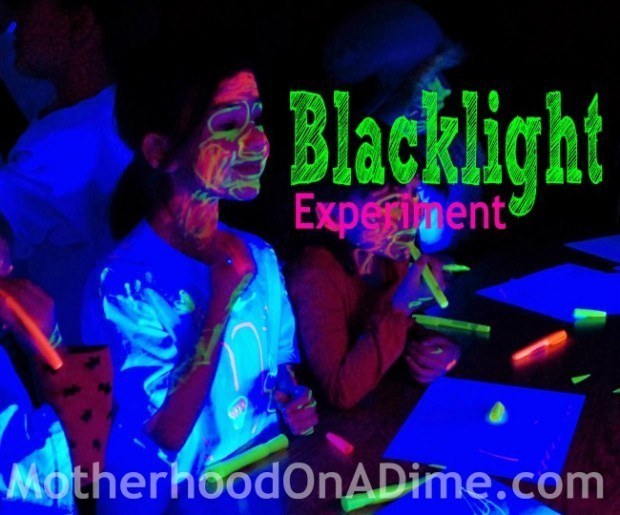 24.
Serve pancake poppers as a midnight snack.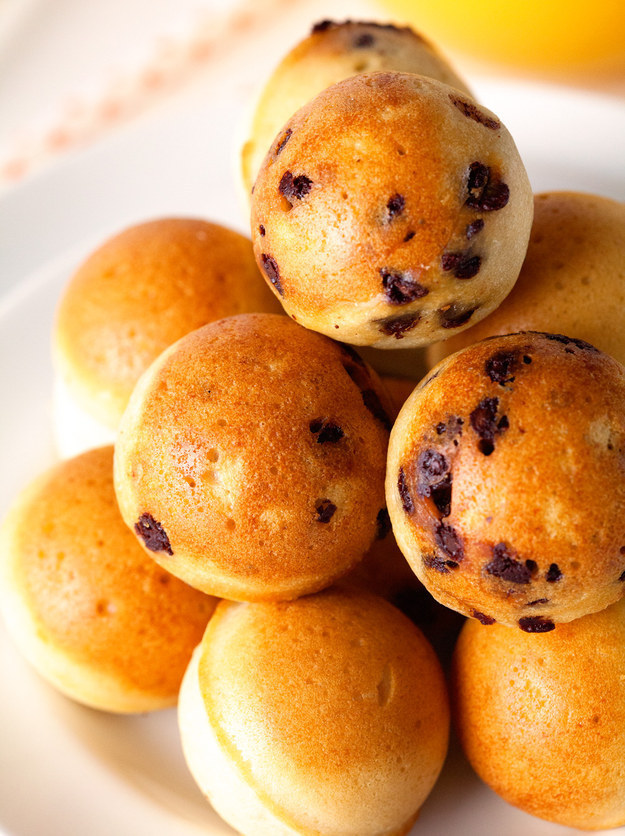 25.
And then s'mores!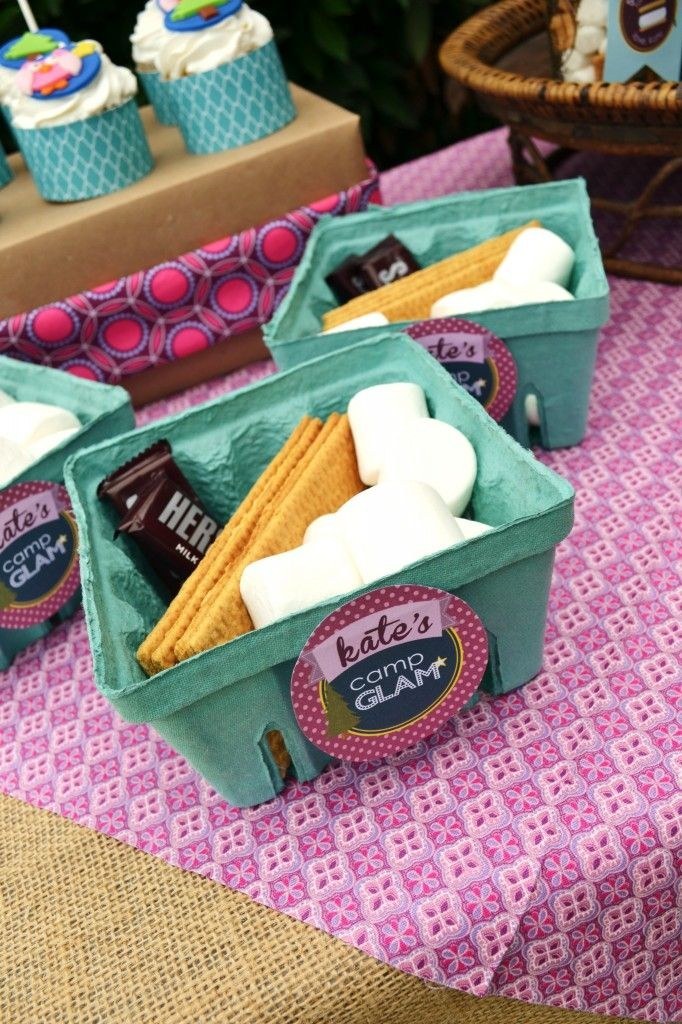 26.
This cupcake fondue will blow minds, too.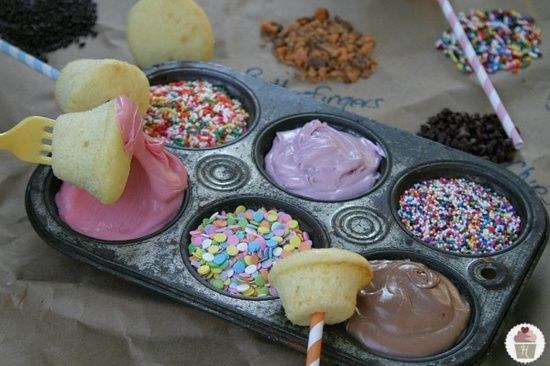 27.
One more midnight snack idea — fuzzy slipper cookies which are fun and easy to make.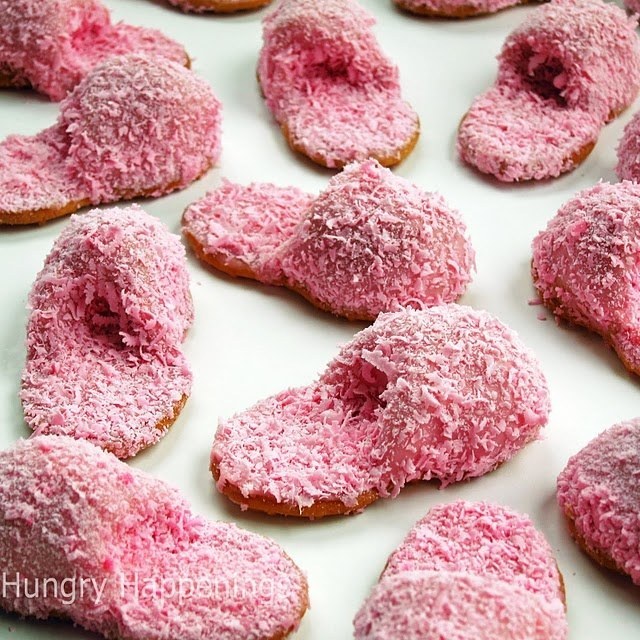 28.
In the morning — because they still haven't gotten enough yumminess — you can set up a waffle bar.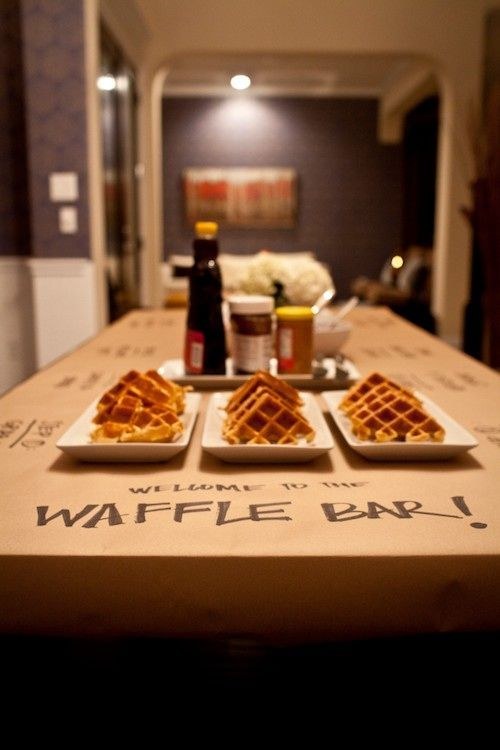 29.
Or go for individual cereal boxes with milk.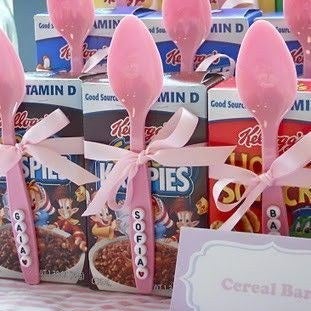 30.
When the fun is over hand out dollar store fuzzy slippers for all!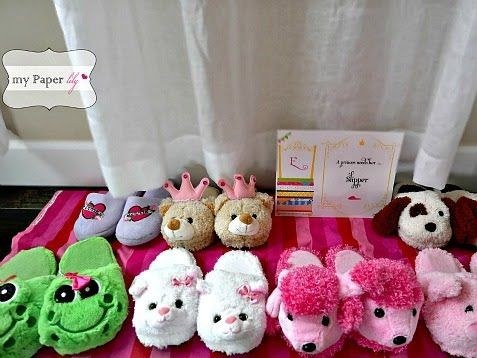 31.
Bonus points if you send guests home with toothbrushes, too — because after all those sweets they're going to need them!