Way back in 1991, the New Kids On The Block were the first major pop artists to perform at the Super Bowl.
That's right. This epic NKOTB performance launched Super Bowl halftime shows as we know them.
The boys from Boston kicked things off with "Step By Step," the most appropriate children's song ever...
...Before moving into a *swoon*-worthy rendition of "This One's For The Children."
Oh, Donnie.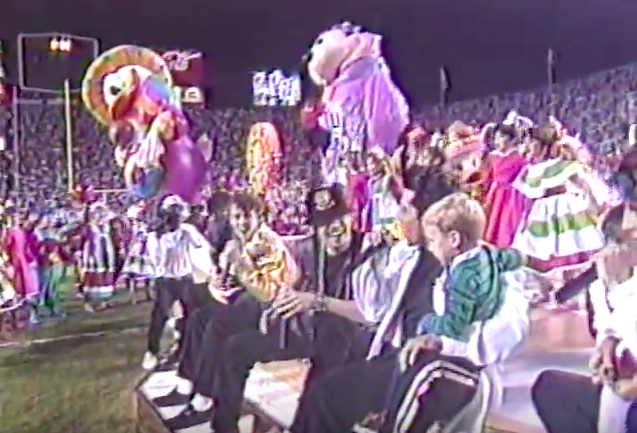 To finish things off, the boy band performed a riveting rendition of "It's a Small World."
And with that, the Super Bowl was changed forever.