On Tuesday a U.S. medical panel recommended that all new and expectant mothers be screened for depression and other pregnancy-related mood disorders.
And then New York Times best-selling author and self-proclaimed "spiritual teacher" Marianne Williamson took to her Facebook page to dismiss maternal mental illness as "normal" and "hormonal."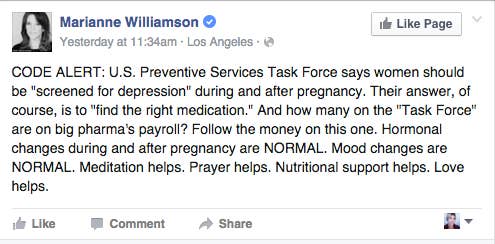 The postpartum depression community quickly responded and organized around the hashtag #MeditateOnThis.
"These claims that screening for PPD is unnecessary and financially motivated are dangerous," Postpartum Progress Founder and CEO Katherine Stone told BuzzFeed.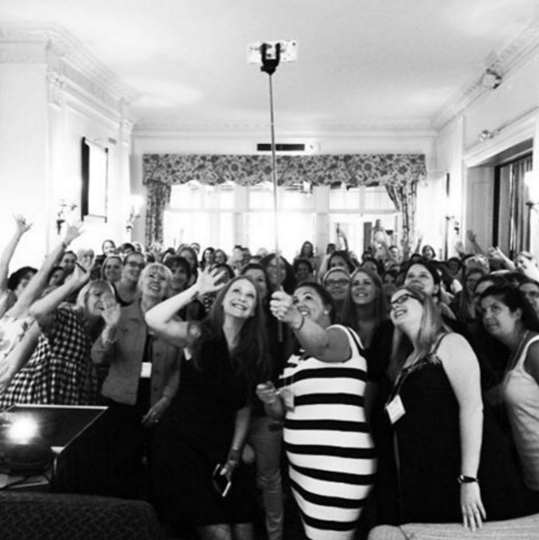 Survivors of maternal mental illness shared their reactions to Williamson's statement.
And their concerns for fellow sufferers.
Many shared their personal stories with PPD.
By Thursday morning, over 6,517 tweets had been registered on the #MeditateOnThis hashtag, with more rolling in every second.
For Williamson's part, she updated her Facebook page to express sorrow for the "many American women acquiescing so easily to Big Pharma's propaganda on this one." ¯\_(ツ)_/¯
#MeditateOnThis