Burritos = Good. Babies = Good. Burritos + Babies? OMG. So good.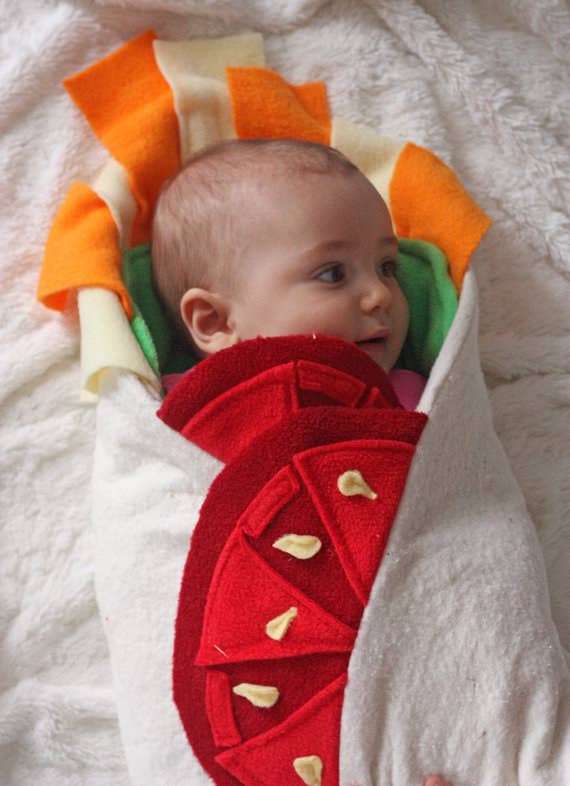 Maybe you're more of a breakfast person?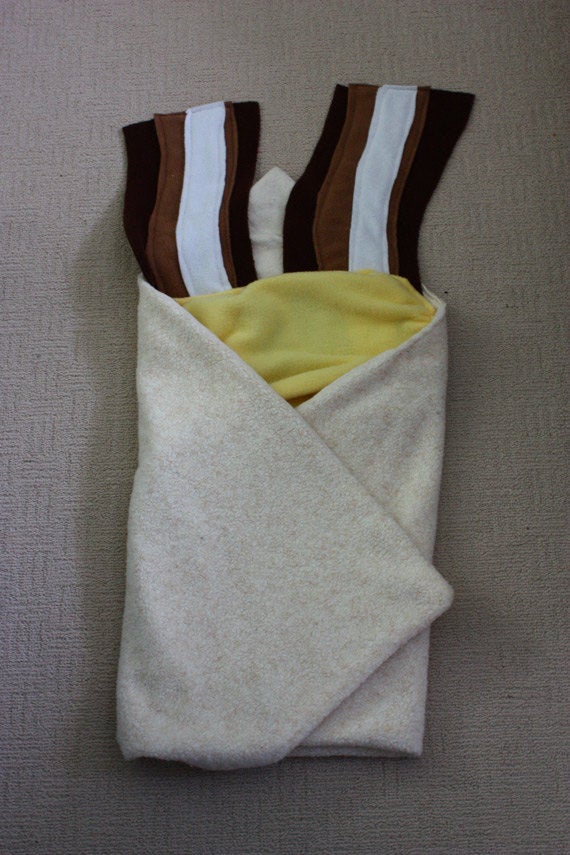 That's cool too. Awesome Sauce Designs has the skills to custom make you the baby burrito of your choice.
Or perhaps you like to keep things simple.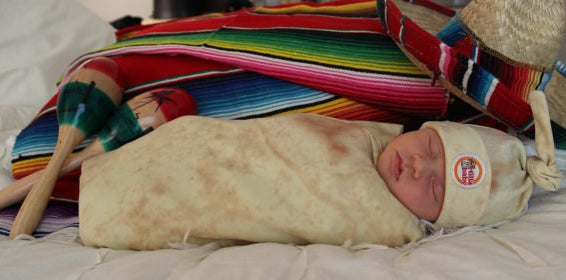 Hungry for more? Fellow Etsy seller Bon Vivant Baby makes this hilariously lifelike tortilla swaddle and hat.
(It even comes with a rice and roe hat.)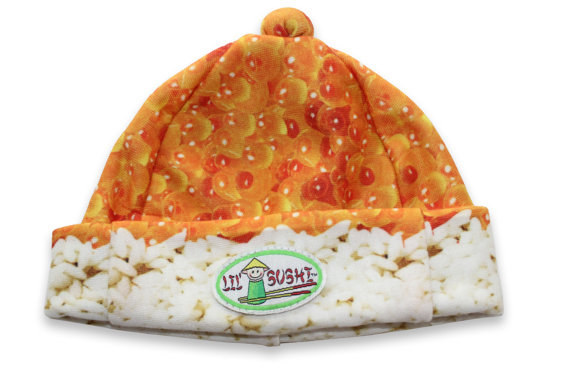 Whatever cuisine you choose, don't forget to add the baby!