Celebrity Humblebrags So Iconic They'll Leave You Secondhand Embarrassed For Days
Do not read this post without a bucket nearby.
1.
When Taylor Swift shared this "sweet bedtime convo" with Ed Sheeran about just casually being multi-platinum lyricists.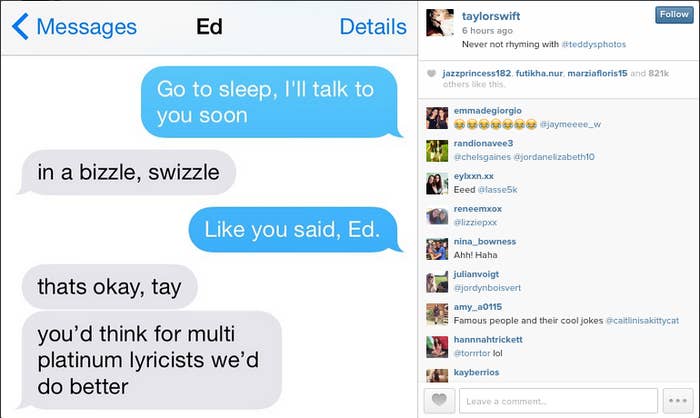 2.
Natch.
3.
Gigi Gorgeous is cold. Can she stop being a gorgeous model for today?
4.
Nicely buried in faux embarrassment.
6.
British humblebrags begin with "Oh dear."
8.
All THREE of your blackberries?
11.
*Sigh* That post-awards show struggle.
12.
This guy.
13.
OH THE HUMANITY.
14.
That self-deprication never fails.