Parent's Twitter and Facebook feeds across the US have been lighting up with the following graphic this morning: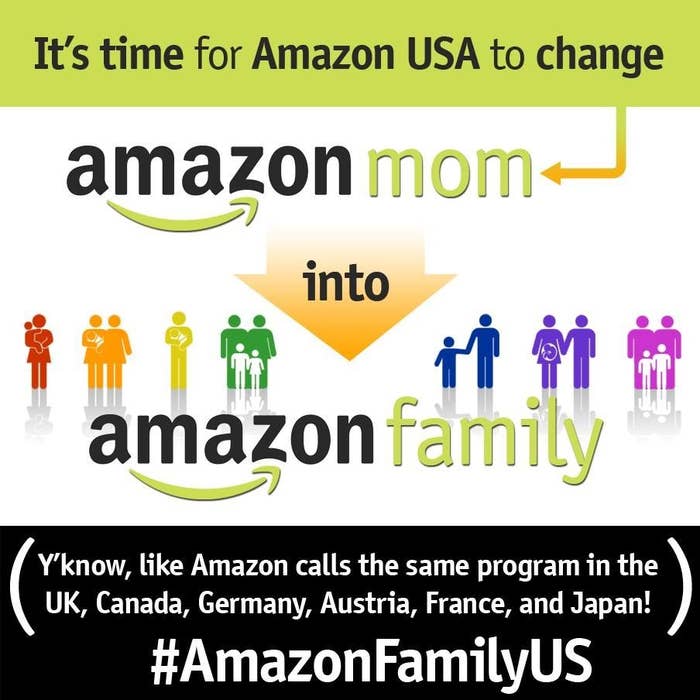 The movement has largely been inspired by the passing of Oren Miller, the father and blogger behind bloggerfather.com.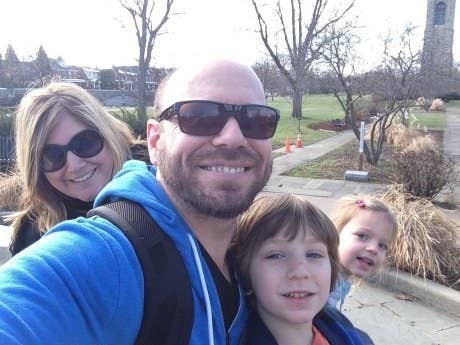 "Please sign that petition. Please. It's not about a name and it's not about me personally being offended and it's not about stupid emails about yoga classes. It's about a company that looks at the US, then looks at England, and then decides that over there, parent equals mom or dad, while here, well, we're not ready for that yet." - Oren Miller
After his death, the community Miller touched so deeply rallied, taking up the #AmazonFamilyUS torch as their own.




Doug French, founder of the Dad 2.0 Summit, an annual meeting of dads and marketers, spoke to BuzzFeed Life about the #AmazonFamilyUS movement:
"Amazon is a smart, powerful, and progressive company with as recognizable a global brand as there is. Bringing 'Amazon Family' in line with its branding all over the rest of the world would be a strong show of support for dads in the US."