Earlier this month, 27-year-old Tina Frost was hit in the head amid the hail of bullets during the Las Vegas attack, sending her into a coma. But, after weeks of care, she has since woken up and has now taken her first steps.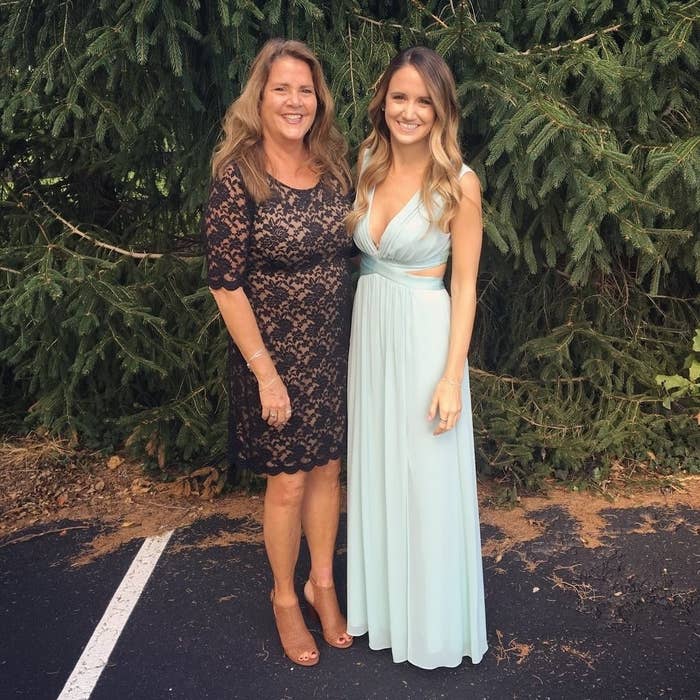 Gunshot wounds to the head have a 90% mortality rate, but Tina beat the odds.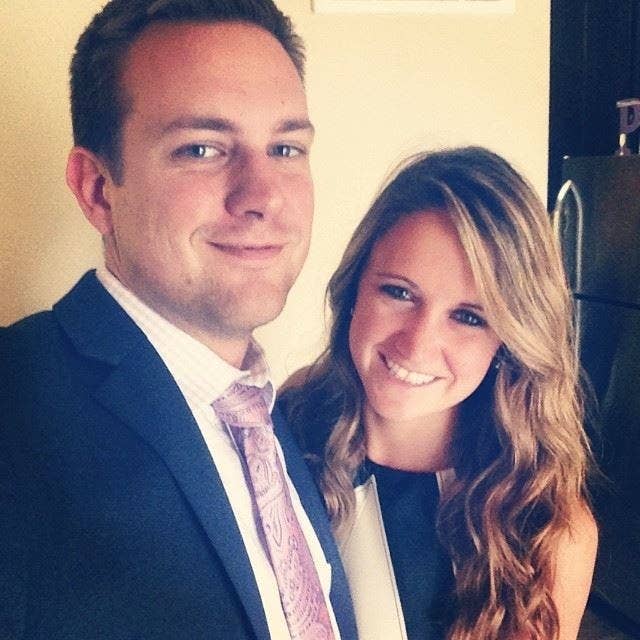 Tina's mom, Mary Watson Moreland, has been updating friends, family, and Tina's incredible number of well-wishers on the GoFundMe page set up by family friend Pam Ostiguy Clark. Following Tina's second surgery on Thursday, Moreland wrote:
Tina took 163 steps yesterday, smiles sometimes, hugs her dad and puckers her lips for Austin! Occupational therapy, physical therapy and speech therapy are all working with Tina and she is just a true warrior! The next few days will be recovery and hanging out!
Tina Tough
Tina, who is a CPA in the San Diego branch of accounting firm Ernst & Young, has inspired thousands with her story. Her GoFundMe has been shared over 50,000 times, and had raised nearly $600,000 by Saturday morning.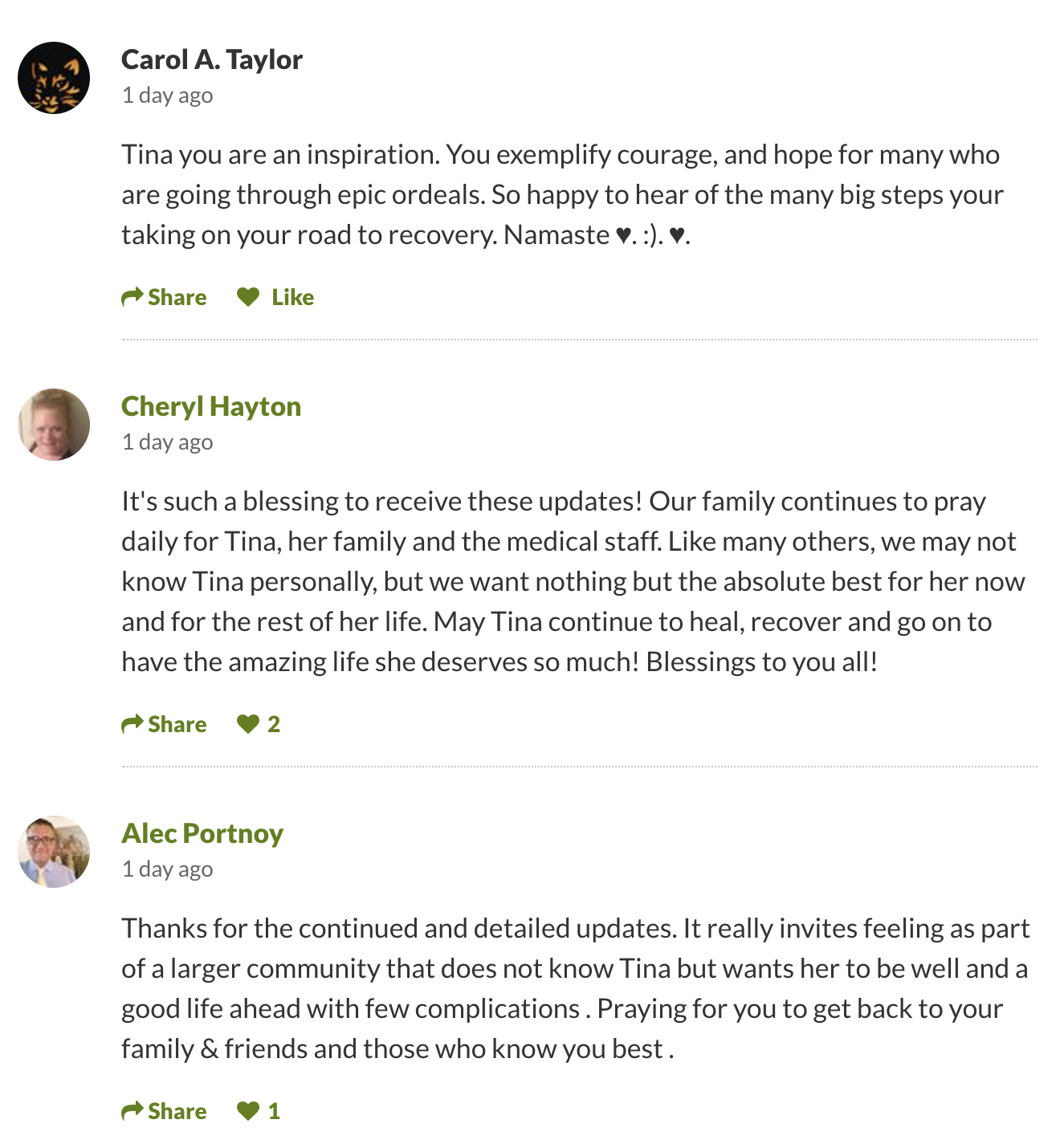 The support is coming from those close to her, and those who came to know her through the shooting.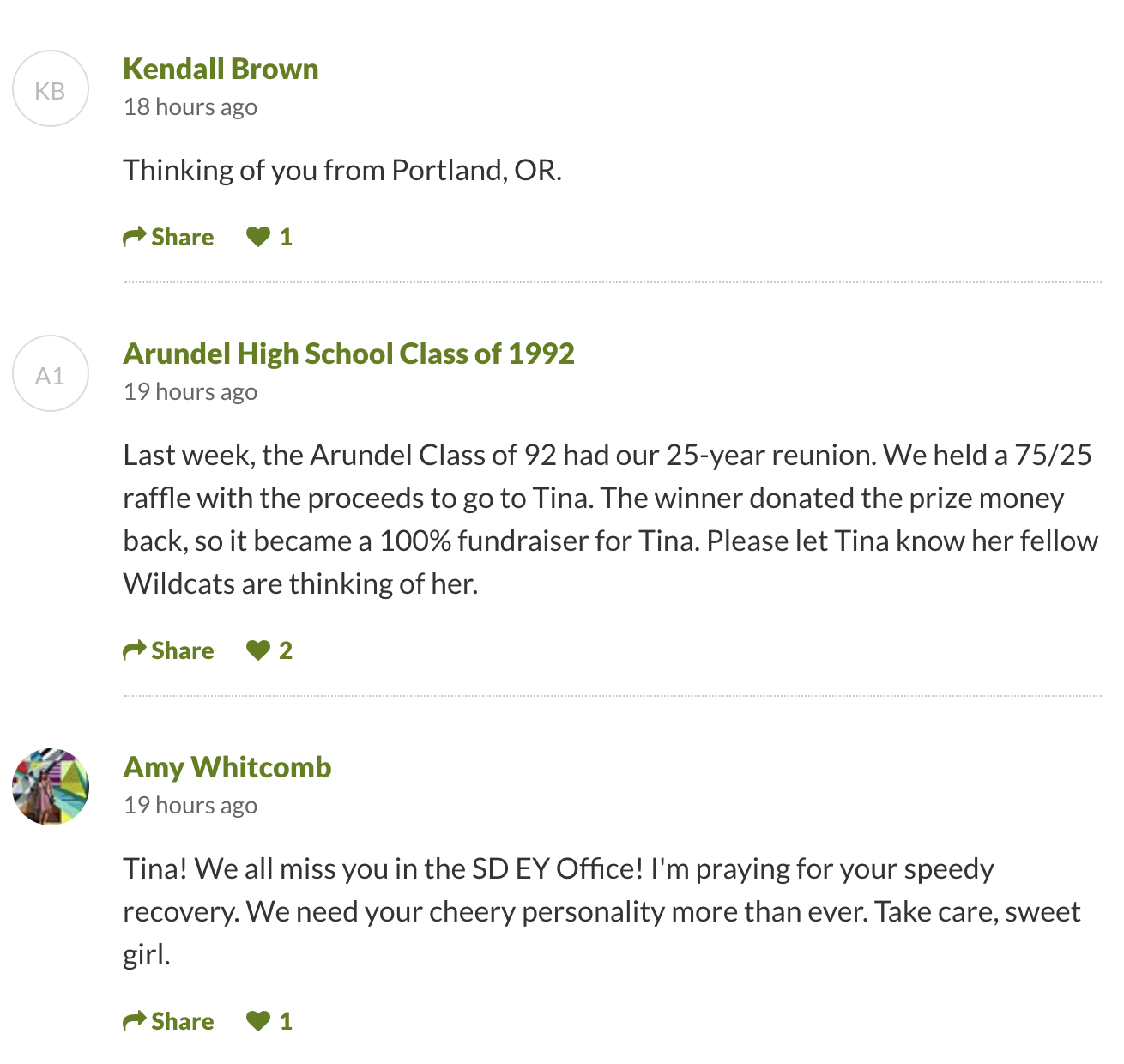 Frost has been moved to Johns Hopkins in her native Maryland, and is surrounded by a massive support network which includes her family, as well as Hughes'.
Moreland updated the GoFundMe with news of the transfer:
Tina, Austin and I flew out on a medical transport leer jet yesterday. Dr. Blum walked beside Tina in her transport bed...Tina's friends got all of her cards together and are shipping them home, and Austin's dad is driving Austin's car across country...so we are all in it together for the long haul. Thanks for all your support.
Get well soon, Tina!