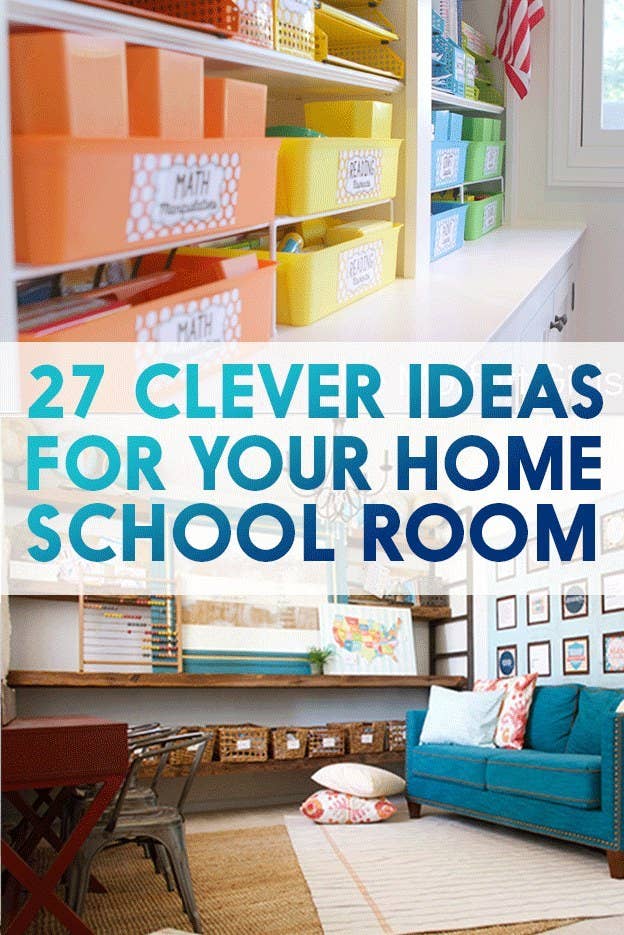 1.
Turn a garage into an open-air classroom.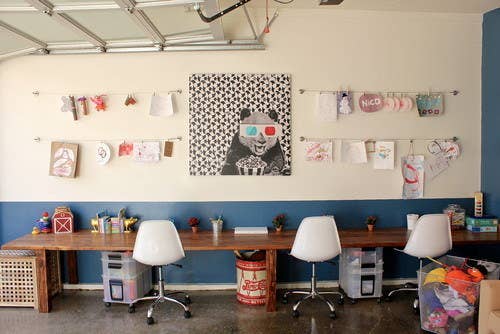 2.
Stay organized by color coding your storage.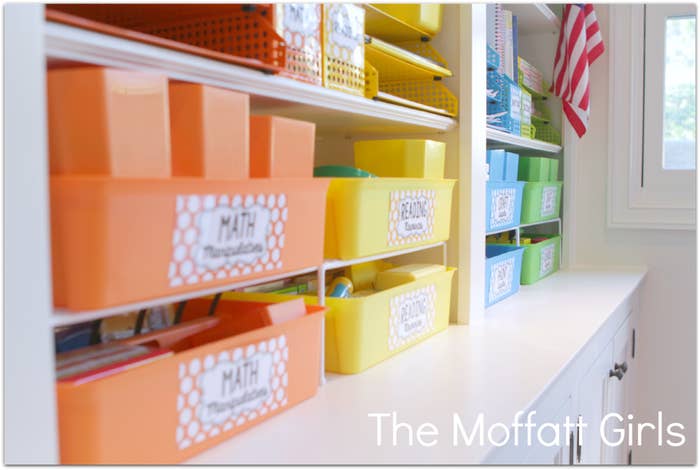 3.
Color coding can also help students keep track of which supplies are theirs.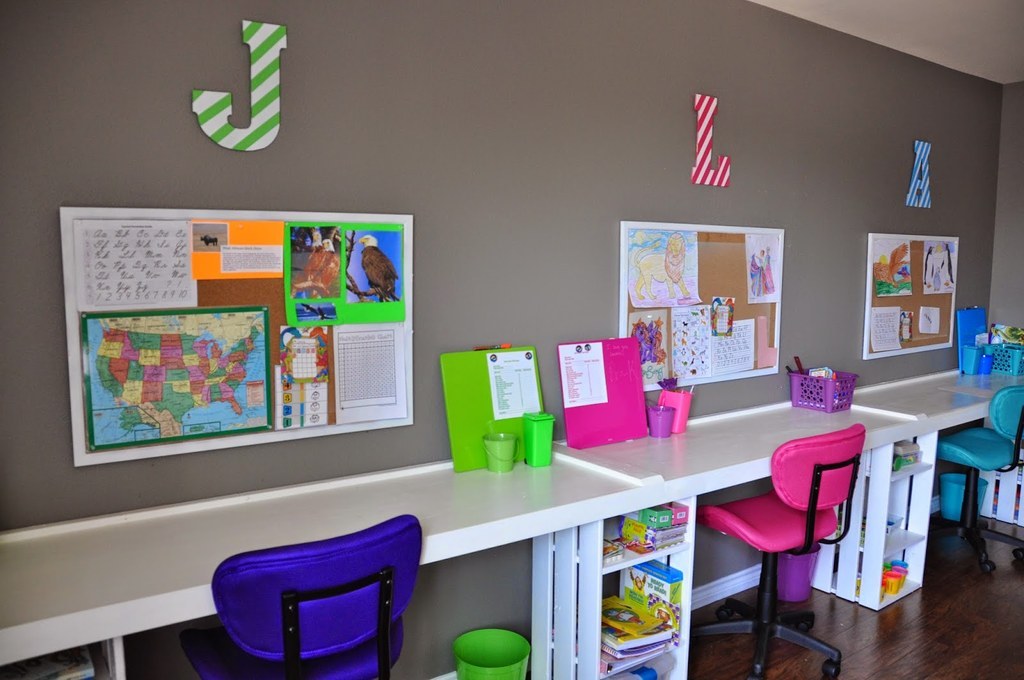 4.
Everything has a place, everything in it's place.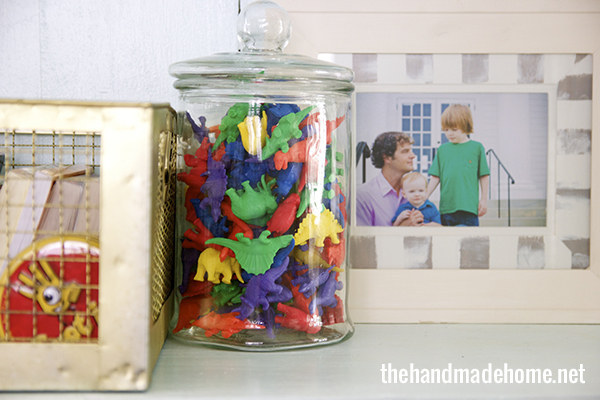 5.
The Ikea Expedit is a homeschooler's best friend.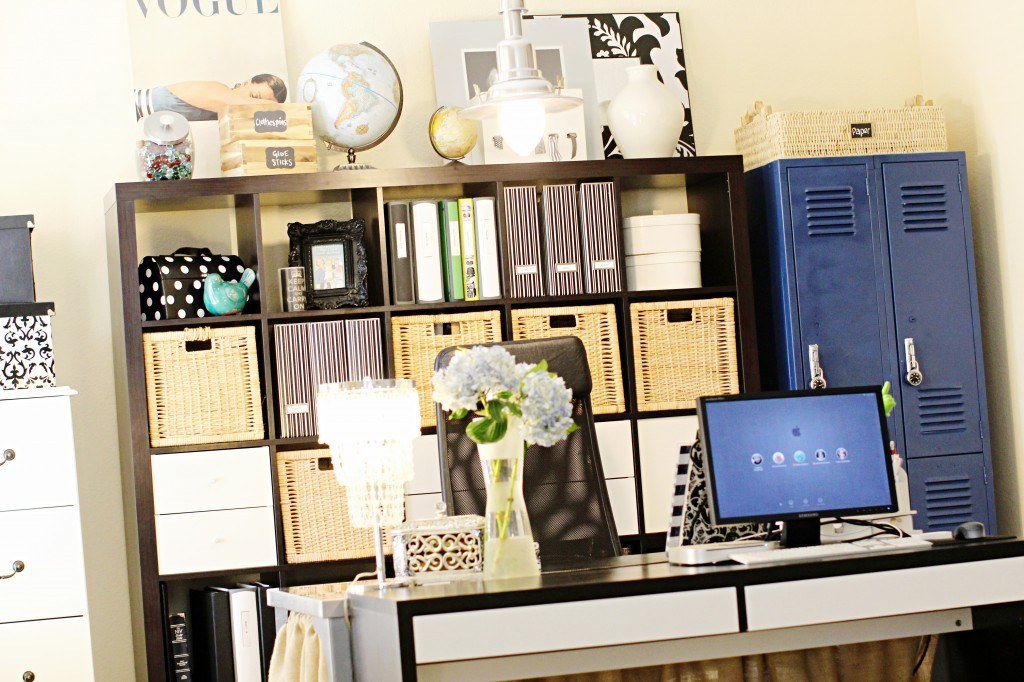 6.
Color coordination wins every time.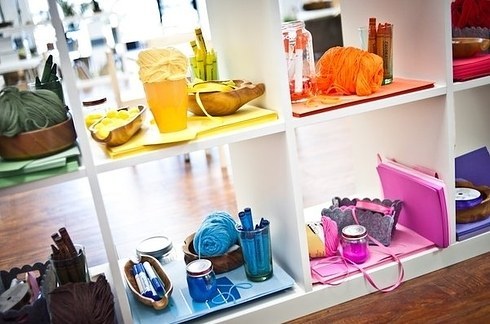 7.
Keep your colors chill.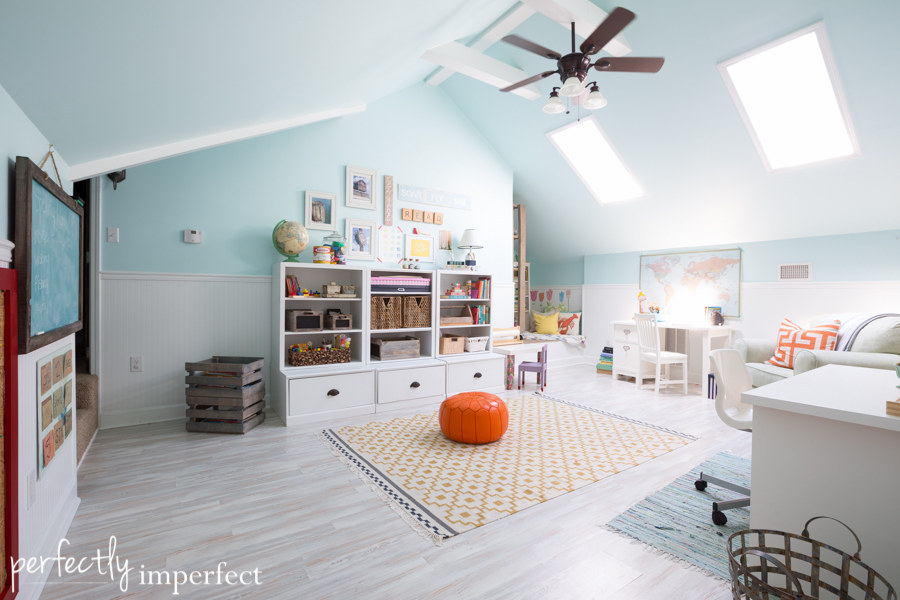 8.
Use small rugs to create work areas for students to sit and focus.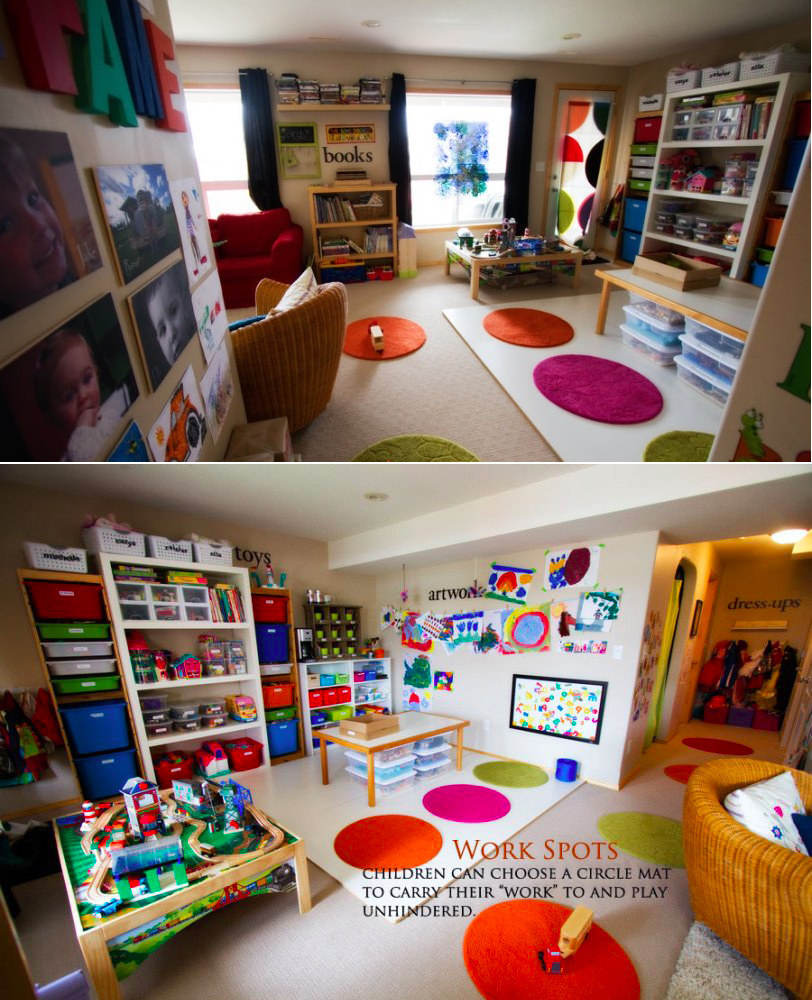 9.
Or grab an area rug to bring joyful color to your workspace.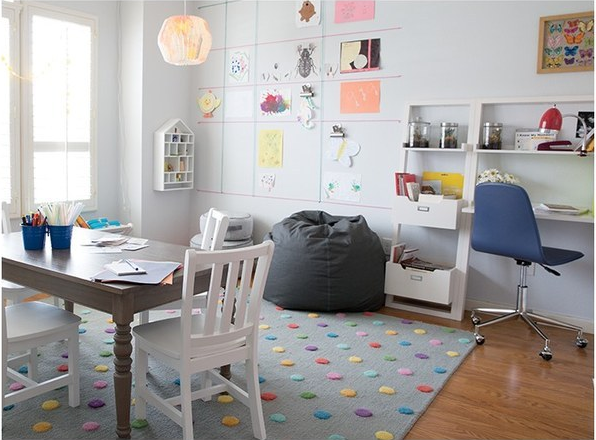 10.
Embrace a vintage school-room look.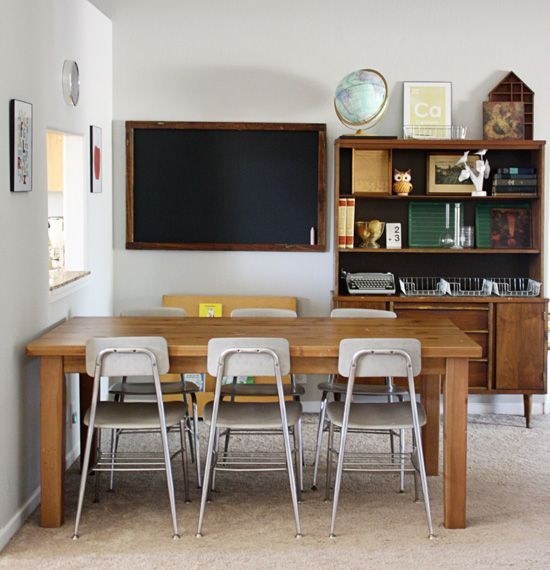 11.
Leave some empty frames available to rotate through student artwork.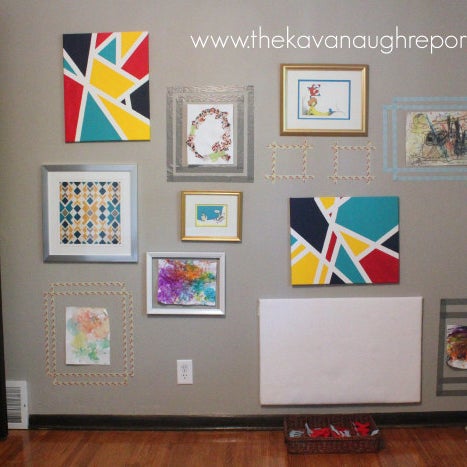 12.
Keep things centered.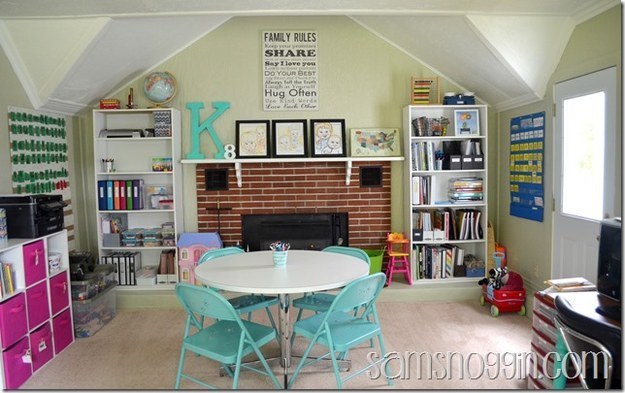 13.
Create an educational and decorative "Math Market."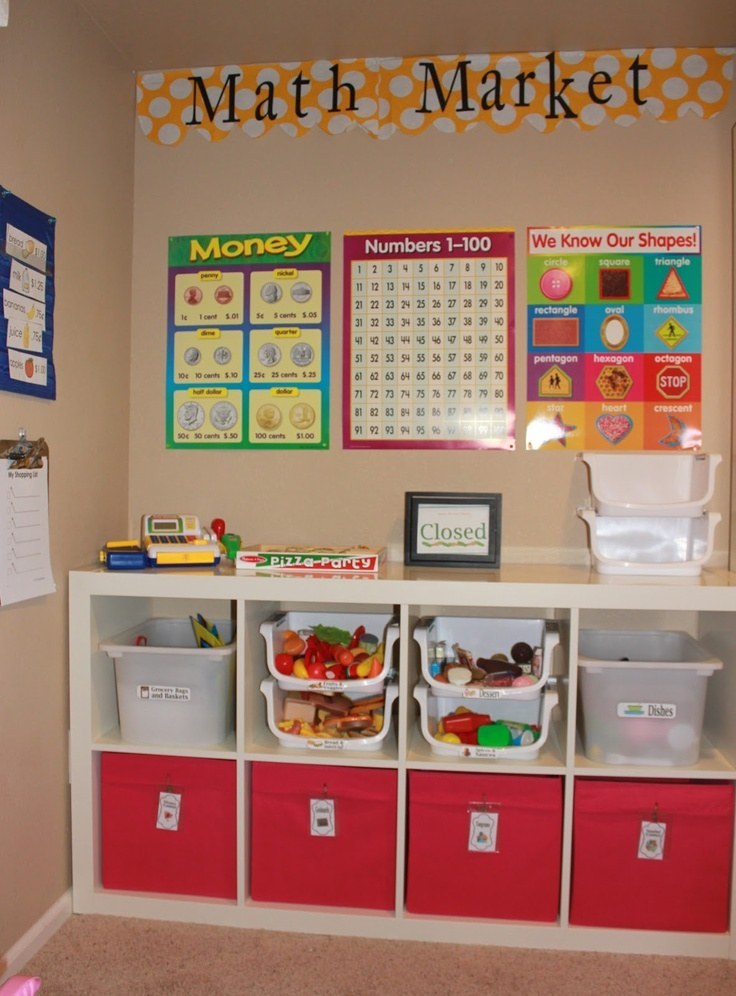 14.
Not using your formal dining room? Reclaim it as your classroom!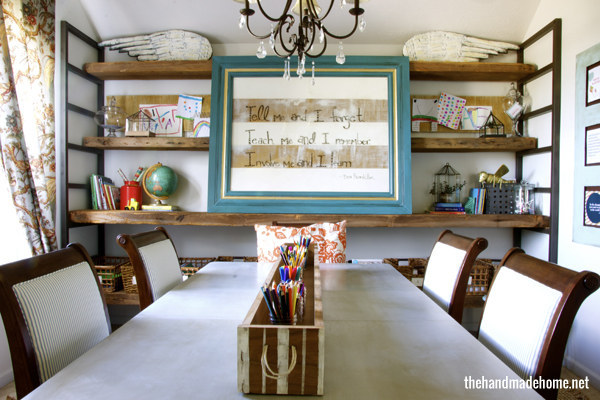 15.
You can keep the table (above) or lose it (below) and give the room new life!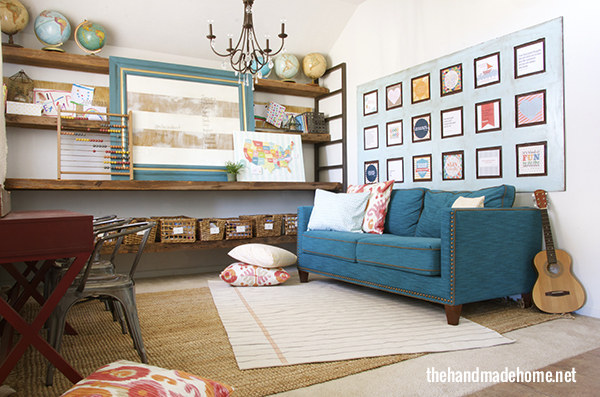 16.
Let students design their own alphabet for the walls.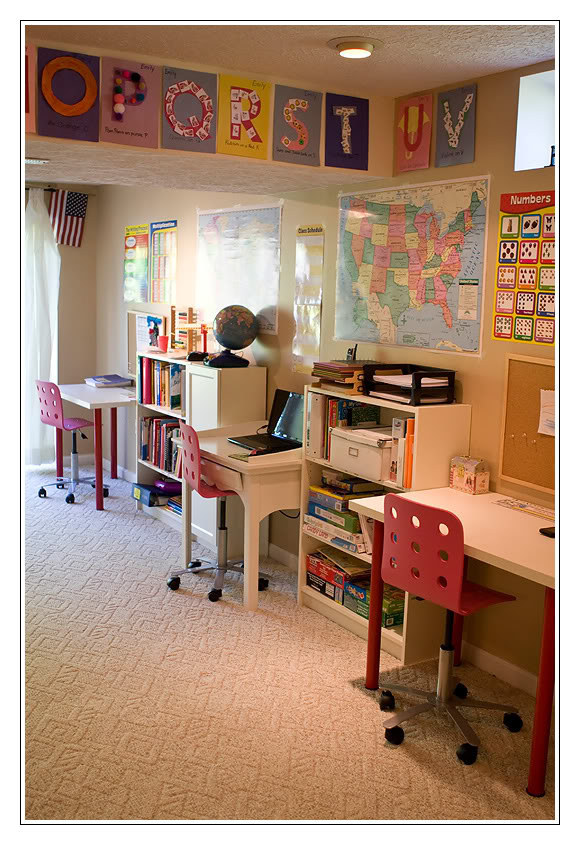 17.
Lockers put you in the school mood and give kiddos a place to store call their own.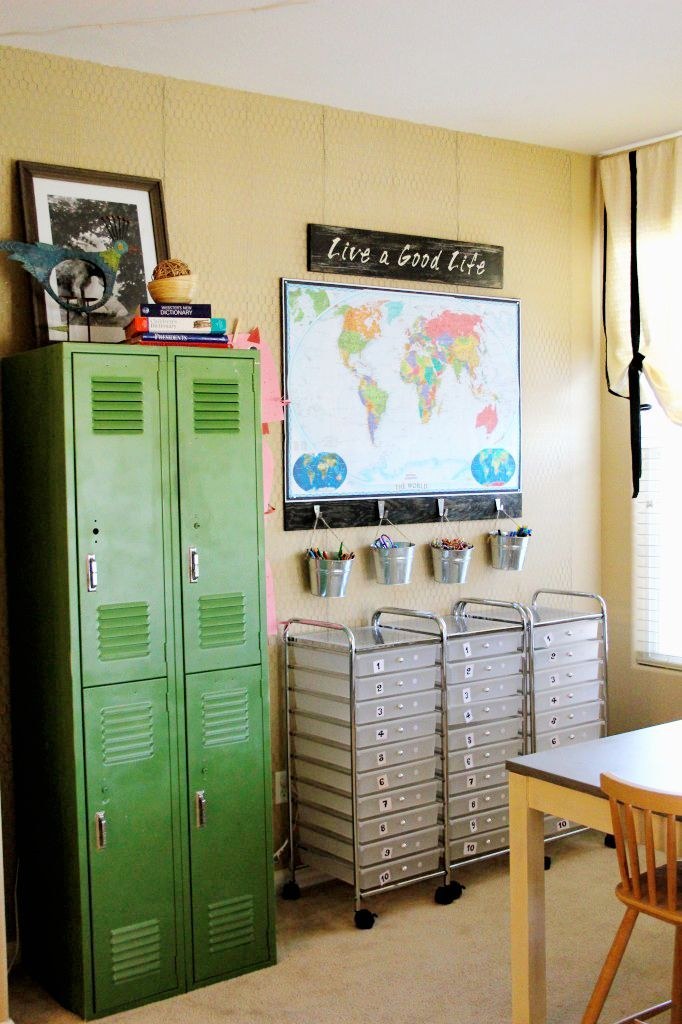 18.
For a breakfast nook school room, use kitchen cubbies to store curriculum.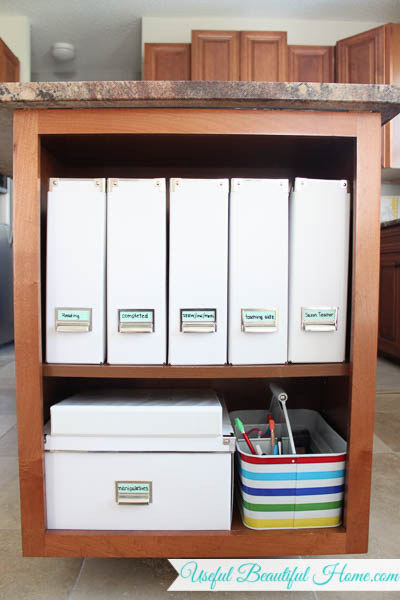 19.
Use picture rails to create a library corner.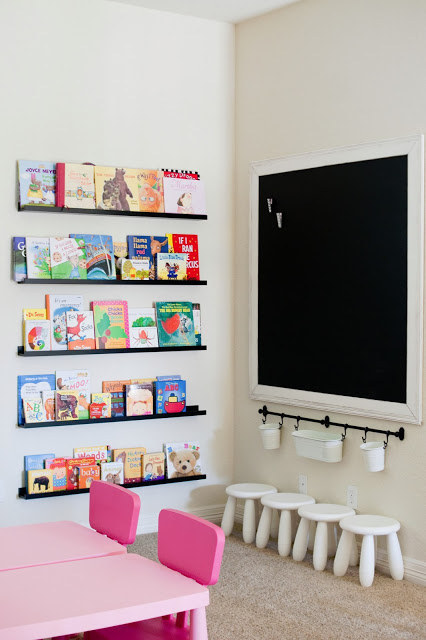 20.
Maps make a phenomenal wall covering.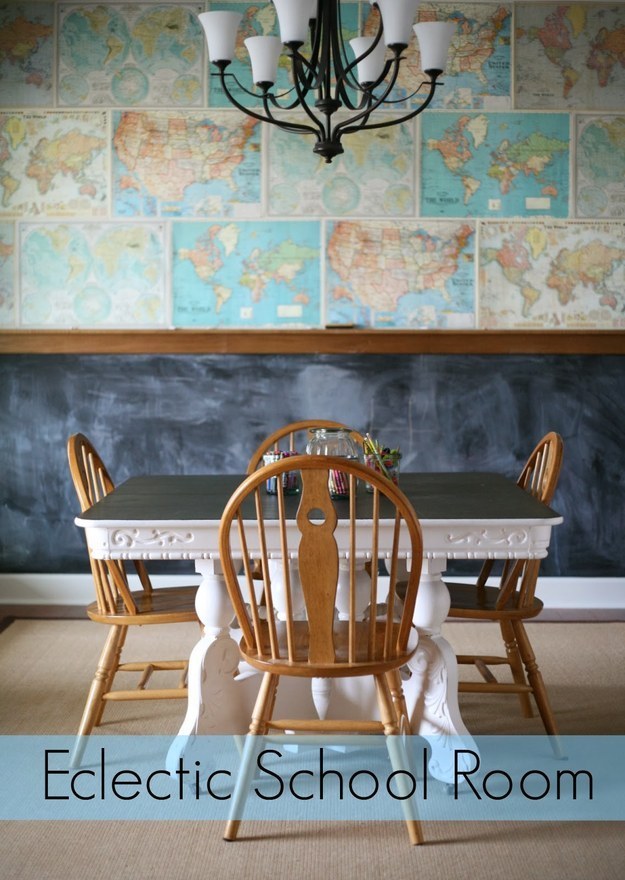 21.
So does chalkboard paint.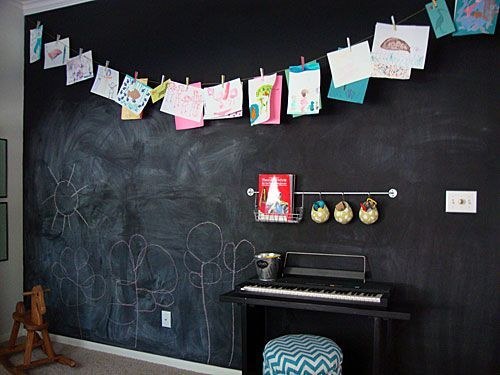 22.
Keep things simple with open storage bins.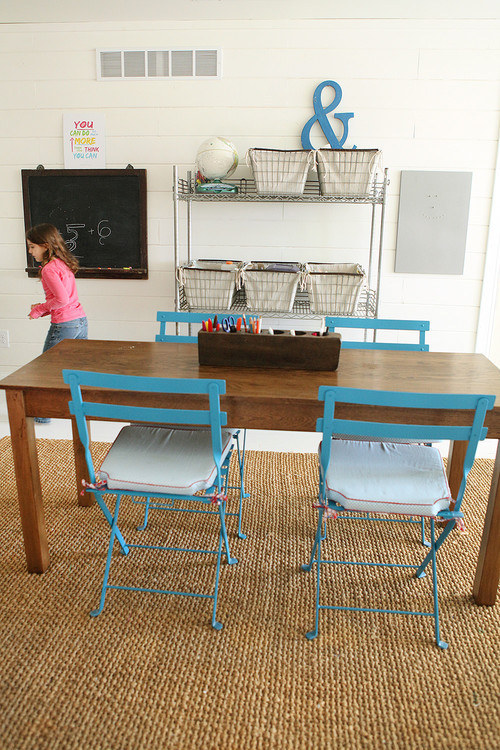 23.
Create cubicles for kids to call their own.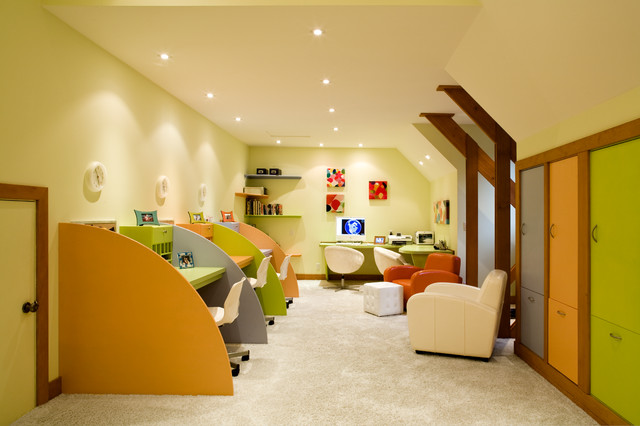 24.
Have multiple flexible workspaces.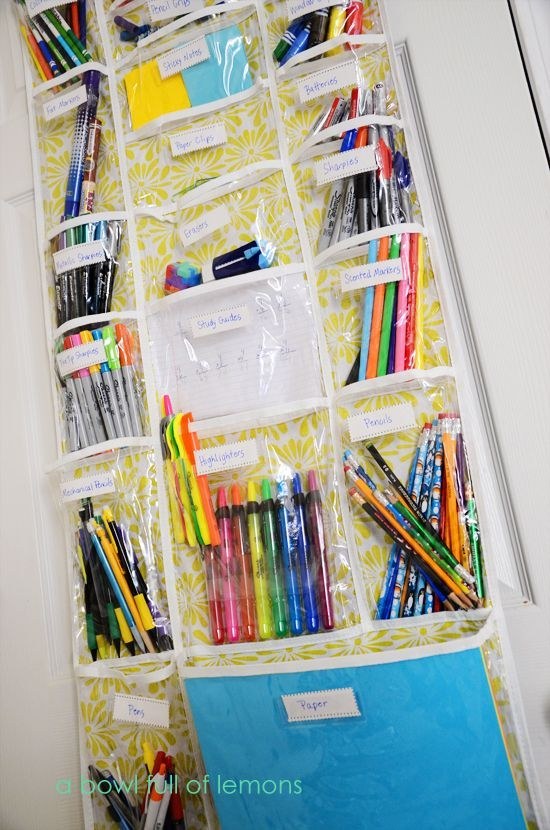 25.
Use a shoe organizer to keep extra supplies close at hand.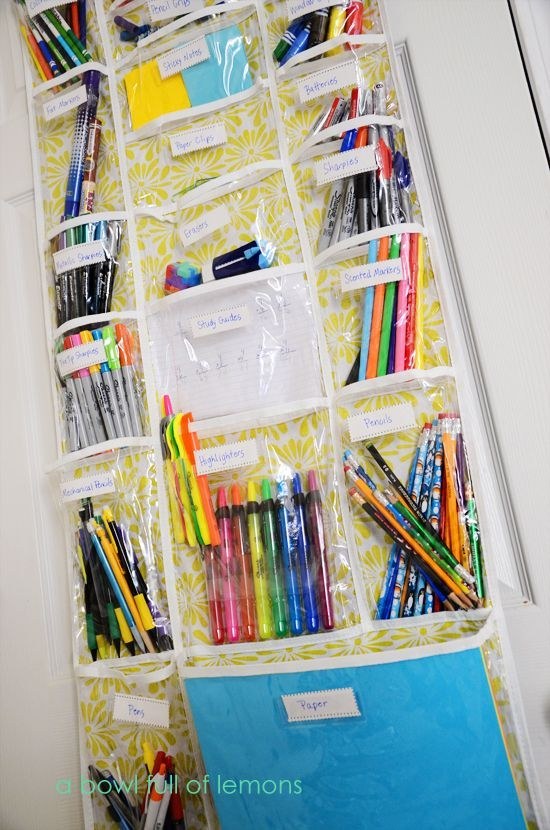 26.
Store books where students will be tempted to read them.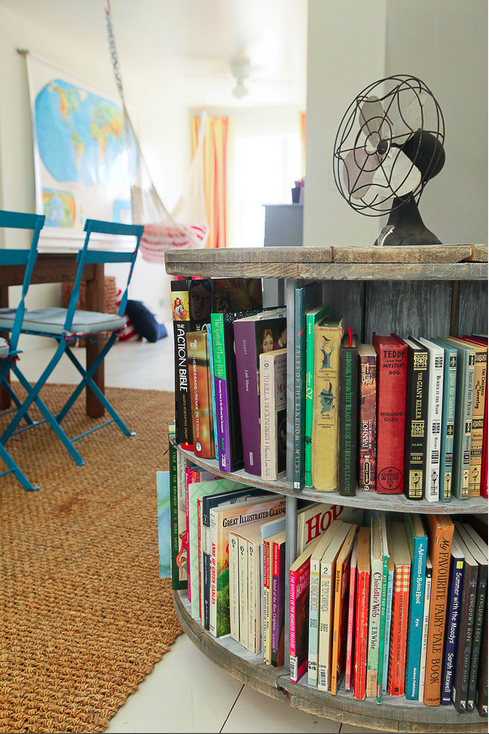 27.
They'll be counting down the days until school begins!