You might know Yara Shahidi as an actor, activist, fashionista, Harvard University student, and all-around goofball.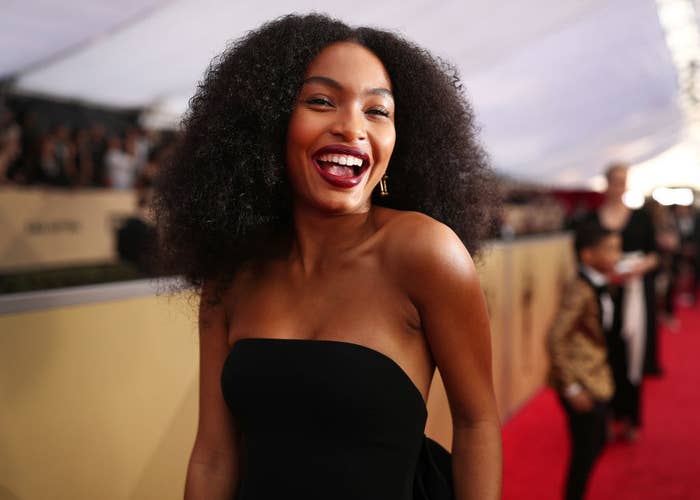 But she also prides herself on one other thing: being a great big sister. Yara is the oldest of three and she adores her little brothers, Sayeed (16) and Ehsan (11).
Seriously, how cute are they?!
So, when Sayeed needed help putting together the perfect promposal, it's no surprise he called on his sister to make it happen.
Yara shared this adorable photo of Sayeed and his prom date, actor Storm Reid, with the sweet promposal he put together.
In the photo, you can see Sayeed and Storm holding up the hand-painted promposal sign that reads, "S and S. Storms are rare in LA. I'm lucky I found one. Prom?" It also features two candid photos of them together.
"After big sister FaceTime consultations, conversations with his homies and knowing what would make her smile, Sayeed SURPRISED Storm with the CUTEST promposal," captioned Yara.
Sayeed shared the same photo with this sweet message: "So Lucky I get to go to my first prom with her!!"
And Storm's shoutout was just as heartwarming: "He's just the absolute sweetest. Saturday can't come fast enough."
But this wouldn't be their first dance together. Actually, Sayeed and Storm have been to a couple of events together, including homecoming 2017...
And let's just say his proposals have always been lit. The sign reads, "Storm, be my leading lady at...HOCO?"
Sayeed was also right by Storm's side to congratulate her on her starring role in A Wrinkle in Time.
Wow, I don't know about you, but I've been smiling throughout this entire post and I'm excited to see all the fun they're going to have at prom!