1.
The cast is STACKED, that goes for talent and looks (what can I say, I'm thirsty)!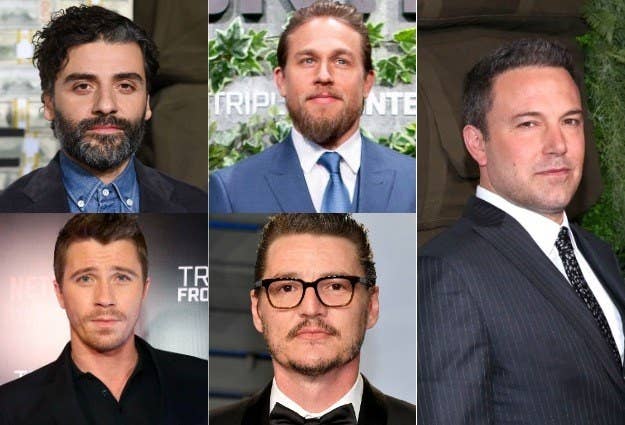 2.
The plot line is juicy!
3.
It's not your average action movie.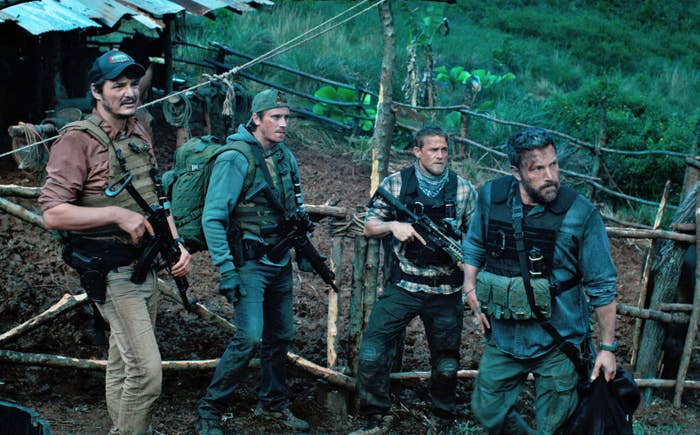 Netflix categorizes the film under these genres: Action & Adventure, Action Thrillers, Crime Action & Adventure, and Gangster Movies. I mean, the movie surrounds a high-stakes heist, so the shoot-outs and car chase scenes are definitely there...
...BUT the film explores soooo much more than that. In my opinion, Triple Frontier is more of a drama. After 125 minutes, I learned their friendship was the major focal point of the story. As morality is questioned and greed factors in, you begin to learn what the heist means to them individually. The viewer will also get a "softer" side of masculinity that's sometimes absent in action films.
Ben Affleck actually touched on that topic during an interview with Digital Spy:
I think what the movie does show is both sides to masculinity, both the upside and the ideal... the way the men are loyal to one another, and love one another, and support one another through some really difficult times.

And also the very worst side of masculinity, which is solving problems through violence. The majority of perpetrators and victims of lethal violence are men, so that is clearly a plague on our society that we still haven't dealt with.
4.
Their chemistry is amazing both on and off-screen. I'll let these images speak for themselves.
5.
Lastly, the film was created by a dynamic power force.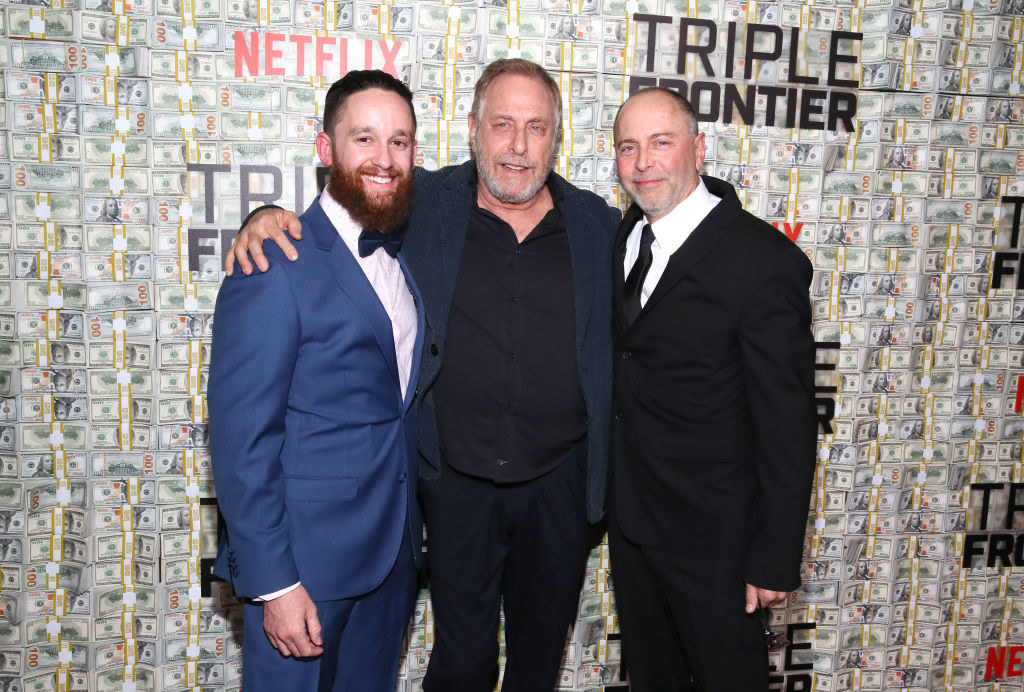 ~ And if you needed ONE more reason to watch, here's a bonus: Not only do we get to see Garrett Hedlund shirtless, but we also get to hear him sing ~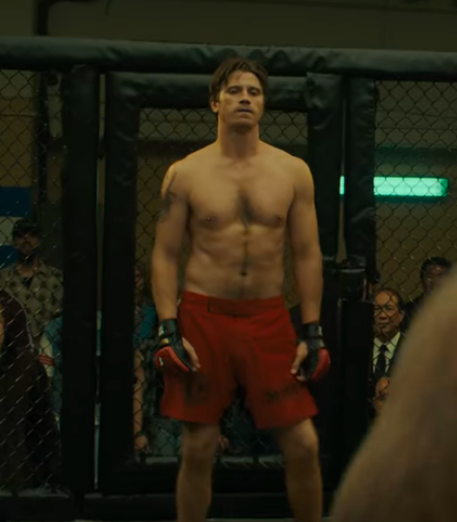 Watch the movie and let me know what you think of it in the comments below!
Enjoy!