13 Times "Big Mouth" On Netflix Perfectly Nailed Having A Vagina
"If men got their period, it'd be an Olympic sport."
Okay, if you're looking at your screen wondering "WTF is Big Mouth?" you've come to the right place.
Big Mouth is Netflix's new MUST-WATCH animated series about kids going through puberty, learning about the human body, and exploring their sexuality.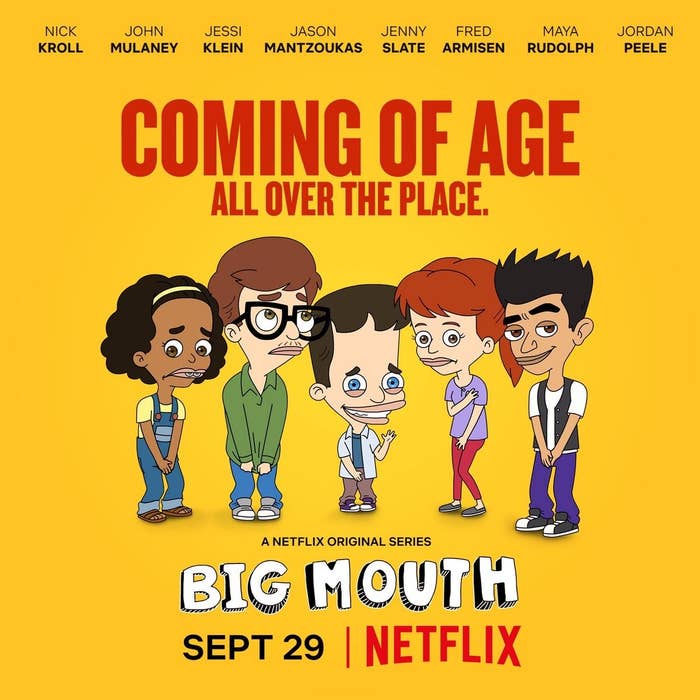 It's basically the sex education class you wished you had growing up. Shit gets awkward and shit gets real. With episode titles ranging from "Everybody Bleeds" to "Requiem for a Wet Dream," there's no topic left untouched.
If you need more convincing, don't worry: I've got you covered! Here are a few times the show perfectly nailed what it's like to "mature" with a vagina.
1.
Health class was basically like menstruation vs. ejaculation 101.
2.
And nine times out of ten, you probably weren't prepared the first time you got your period.
6.
And to openly accept all the changes your body will come to experience.
7.
So you decide to go shopping for a REAL bra.
8.
And become one with your lady parts by seeing what's going on down there...and realizing things aren't that bad.
9.
Until you realize there will be people out there who think they know more about your body than you do.
10.
And those who can't seem to comprehend that you actually have a sex drive.
13.
But in the end, you're still learning about yourself every day and looking forward to a happy ending.