Tiffany Haddish is doing what any of us would do if we became famous: trying to meet as many celebrities as possible.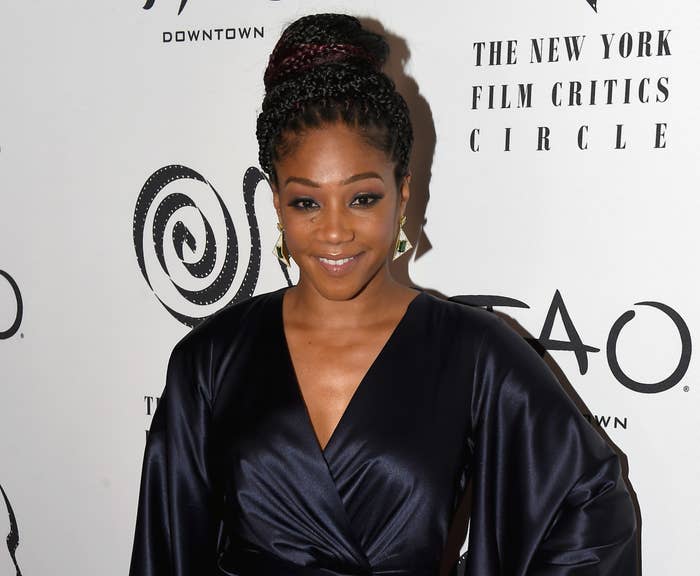 And if it were a race, I'd definitely say she's winning. Just check out a few of the big names she's had the pleasure of meeting.
The Girls Trip star even got to meet the queen herself, Beyoncé. But it's what happened during their brief introduction that Tiffany can't stop talking about.
In a preview for the premiere of UNCENSORED, Tiffany opened up about the time Beyoncé stopped a female celebrity from flirting with her husband Jay-Z.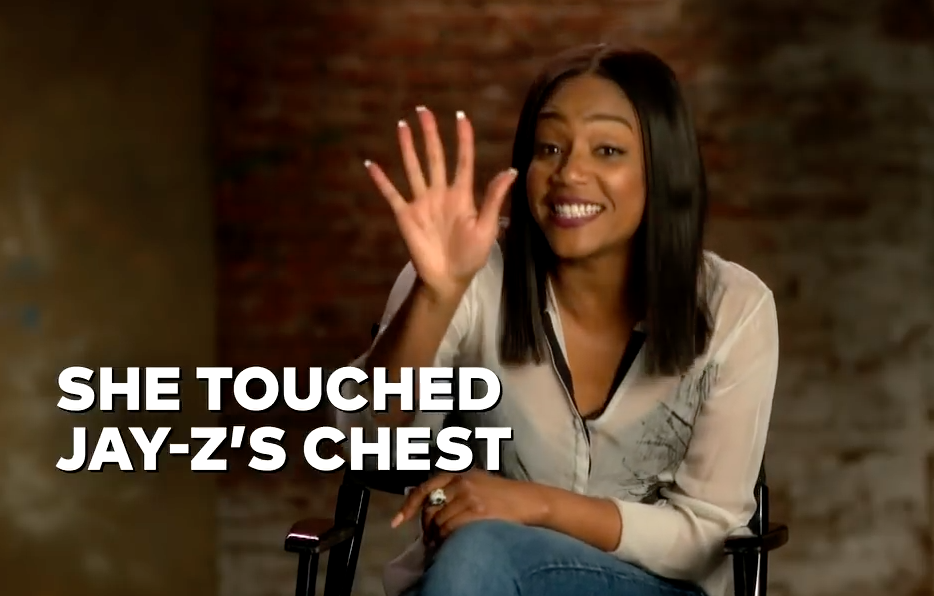 The 38-year-old actress and comedian recalled attending a Jay-Z concert and then being invited to an afterparty, where she got to speak to the rapper. And that's where Tiffany sets the scene.
That's when Tiffany noticed the mystery actress began to get a little less verbal and a little more physical.
So, Beyoncé's mood basically went from cordial to cut a bitch.
Okay, so the songstress didn't REALLY call the mystery celebrity a "bitch" but Tiffany said Beyoncé's walk did all the talking for her.
Once Bey made it over to the actress, she had a conversation with her. But that when The Last Black Unicorn author admits things got a little blurry.
You've said more than enough, Tiffany. More than enough.