Tia Mowry Told Me Twin Boys Proposed To Her And Tamera, And If That's Not Something Out Of A Movie, IDK What Is
"I work my ass off."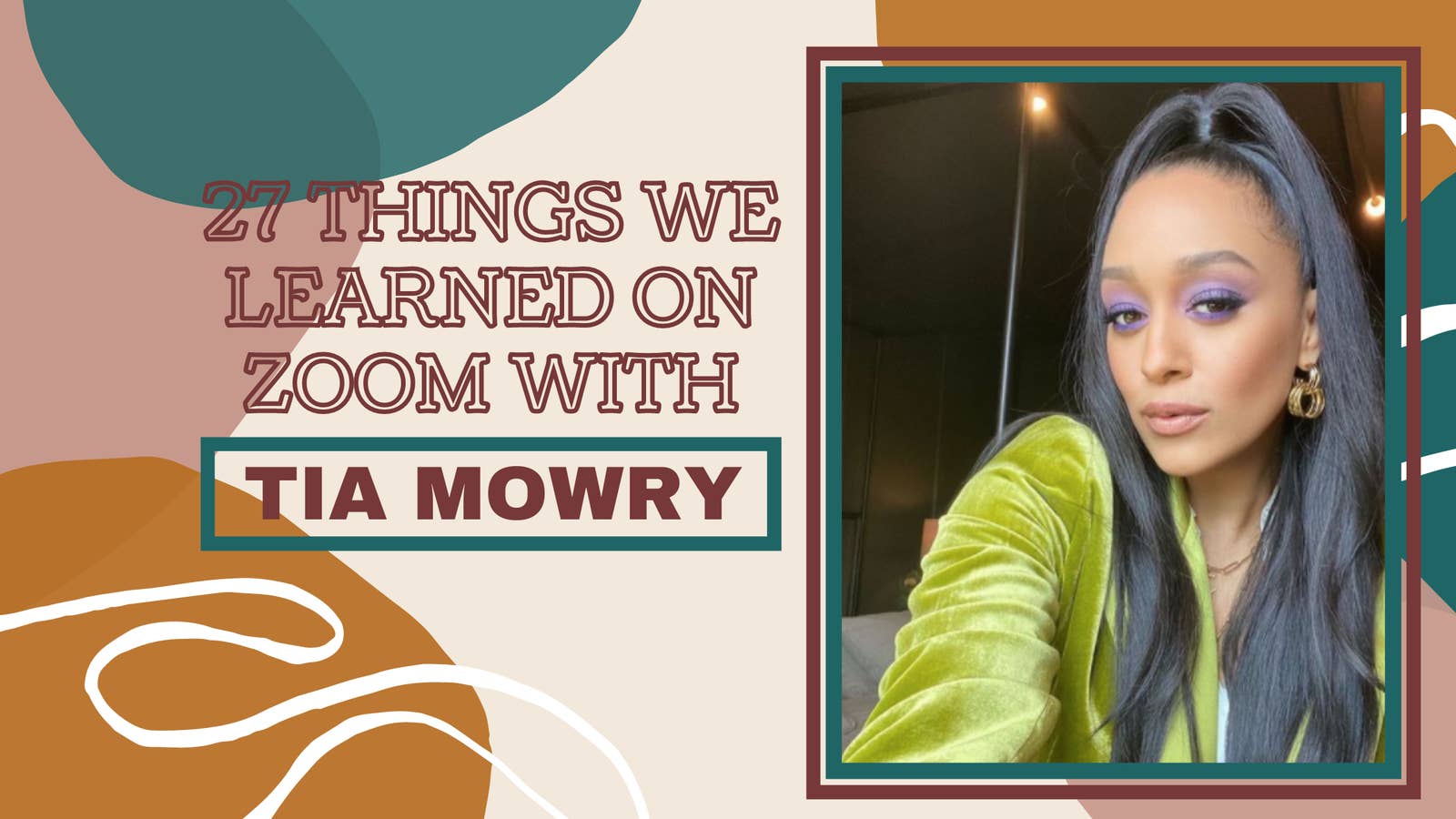 For decades, Tia Mowry has been entertaining us both on and off the screen, from her early days as Tia Landry on Sister, Sister and Melanie "Med school" Barnett-Davis on The Game to seeing her as Stephanie Phillips on Instant Mom and her most recent role, Cocoa McKellan on Family Reunion.
But did you know that the married mother of two, who also has her own cookbook, is the founder of a wellness multivitamin brand called Anser? Inspired by her endometriosis diagnosis and overall well-being, Tia hoped to change the way people of all ages view their health. Earlier this year, Anser celebrated its one-year anniversary, and to commemorate it, we sat down with Tia to discuss the brand, the surprising role she auditioned for but didn't get, her views on marriage, and so much more!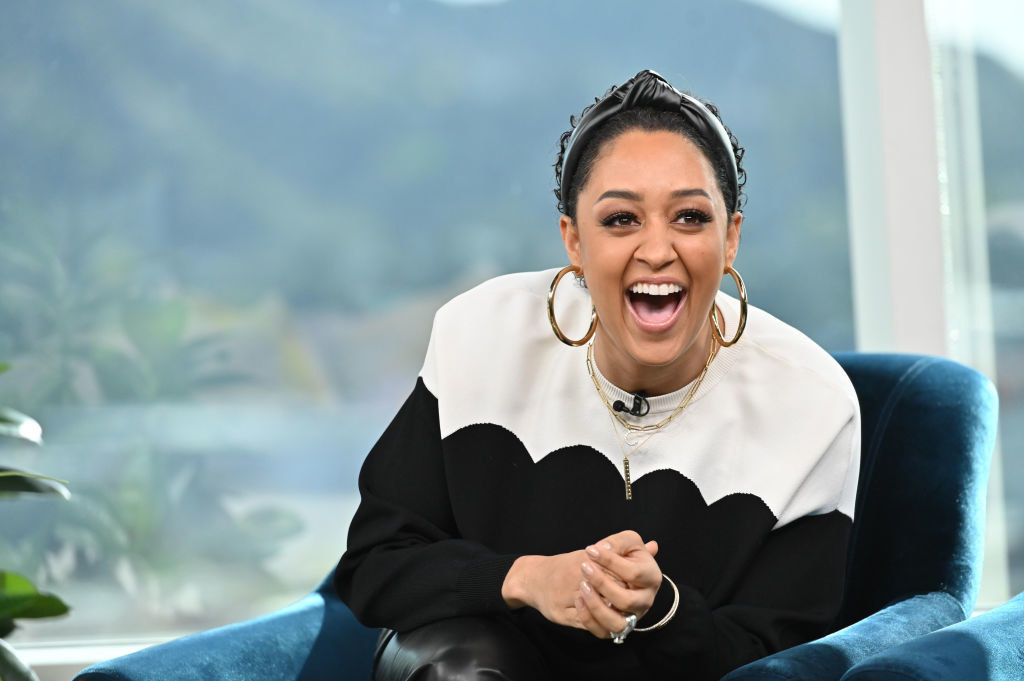 1. Which shows are you currently binge-watching?
Oh my god, Bridgerton! I literally finished it. I watched the whole season in two days — it was crazy! I even watched, in between, while filming my television show Family Reunion, like during hair and makeup, and while I was in wardrobe. I had no patience [laughs]. I was like, "I gotta finish this show."

2. Have you picked up or gotten back into any hobbies during the pandemic?
I recently put on some roller skates, and let me tell you, I was rusty! I remember being a kid knowing how to do spins, skate backwards, you know, and stop with the brakes. I was like, "This definitely is not the same with a bike." They say with a bike, once you've ridden a bike, you'll always know how to ride a bike. Well, that's not the same with roller skates. It didn't work for me. I need more practice.

3. Have you read any good books lately?
My 365 daily devotional. I've had it for years. I probably had it for like 10 years and I've read it before, but I just wanted to start reading it again. It'll have a scripture and just some sort of meaningful paragraph that goes with that scripture that you can relate to in today's time. It's just been very inspiring and uplifting for me. So I started this year and it's been great.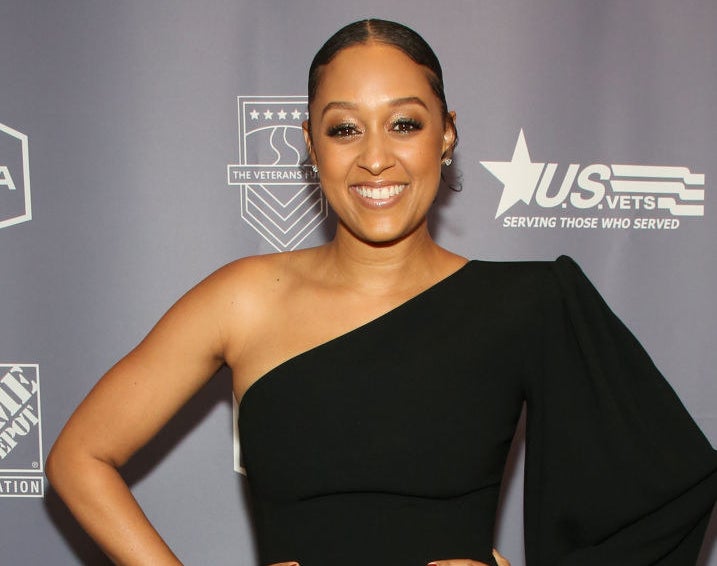 4. Which artists do you currently have in heavy rotation right now?

This new artist named Tone Stith. I was cooking one day with Spotify playing in the background, and then as I was listening to the song, I was like, "Oh my God, this song is so amazing!" It was a song about being devoted, whether it be to your career or being devoted to someone, and I really fell in love with him as an artist. Ever since then, I've just been following his music, and he's a really good singer. He kind of reminds me of Prince and Maxwell. He's this young Black guy with, like, dreads who sings falsetto and plays the guitar — it's a new refreshing sound that I haven't heard in a minute.

5. Have you ever been starstruck?
Oh my gosh, I was starstruck when I first met Angelina Jolie! I'm a huge fan, and my husband was working with Clint Eastwood on a movie at the time, and Angelina ended up going to the premiere. So I went over to her publicist and said, "Hi, my name is Tia. I would love to meet Angelina Jolie." She then went over and told Angelina something and came back to me and said, "Yeah, she'll totally meet you!" I didn't think it was gonna happen. I said, "Hi, my name is Tia," and then she goes, "Oh, I know who you are. You have a twin, right?" Then she started talking about her twins and we exchanged twin stories. It was really, really cool. She's just as beautiful in real life as she is on screen. Her skin is flawless! She was very kind — one of the kindest celebrities I've ever met.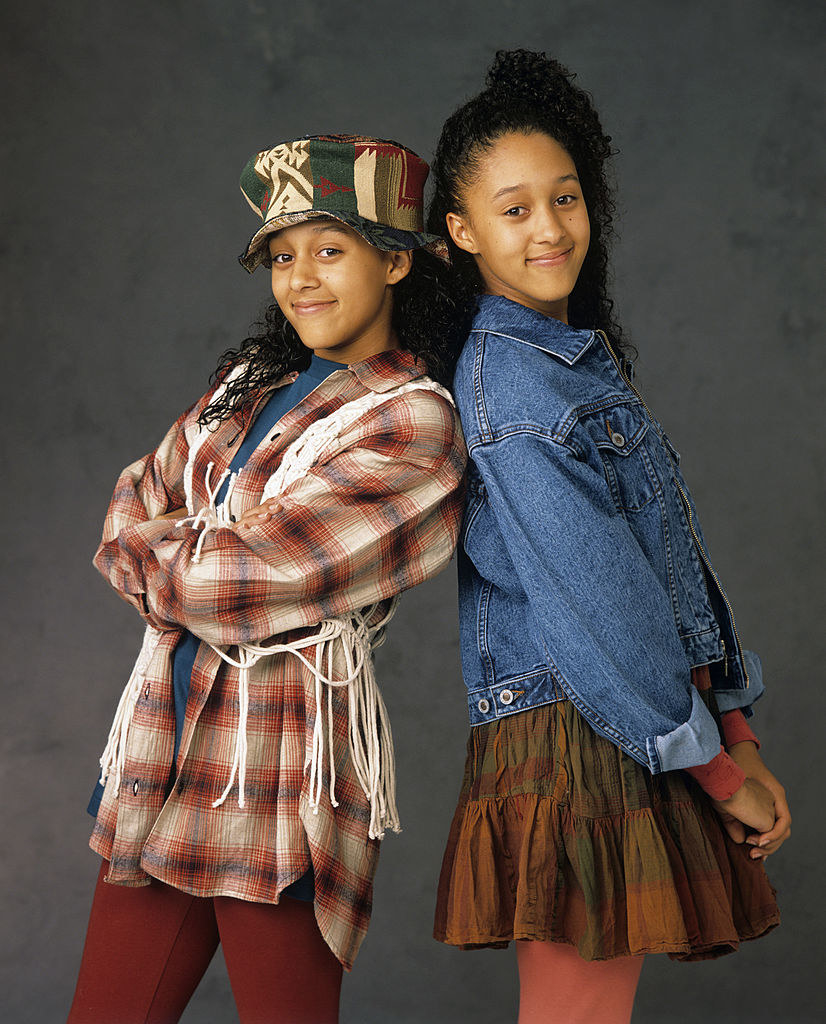 6. Speaking of fans, do you have a wild fan story?

I had a fan that was a twin and he and his twin were obsessed with my sister and I. We were going to church and these boys approached us, wanting to give us gifts. When we got back to our car, we opened the gifts and realized they were engagement rings — identical engagement rings! So there was one for me and one for Tamera — they were basically proposing to my sister and I. I'm sorry [laugh], but I'm sure you know the ending of this story: We kindly turned them down [laughs]. It was so weird.

7. Have you ever slid into another celeb's DMs or vice versa?

The most recent DMs that I slid into was Kamala Harris. Of course, I didn't get a reply back. I was like, this is a wild shot here, but I'm just gonna do it. I'm gonna be like, "Oh my God, I love you. You're so amazing! Congratulations!"

8. Was there a movie or TV show that made you want to become an actor?

The Cosby Show. It was the one show where I remember being a young Black girl seeing some sort of representation. That's what really caught my eye, because this was a successful family where one was a doctor and one was a lawyer. It was inspiring to watch.

9. Have you ever caught other people watching your work on a flight?

My sister and I were on a plane together and I don't know if it was American Airlines or Delta, but one of them made a deal with the Style Network, which is where our reality show Tia & Tamera aired. I don't know if they were watching it, but the airplane was showing previews of our reality show. I don't know if that counts, but it was kind of cool.

10. Do you ever go back and watch your work?

Very rarely. I used to think I was weird and that I was the only one who didn't do it, but I recently saw in an interview that happened a while ago with Johnny Depp and he said that he also didn't go back and watch his work — he said, "Once I'm done with my work, it's none of my business." So yeah, I rarely do, except when it comes to my Christmas movies. Those, I'll definitely watch because it's a moment that my family and I can share at our house. I've also watched Family Reunion, I have gone back. So to answer your question, I have not gone back and watched my older work like Sister, Sister or The Game, but I have seen some of my most recent stuff.
11. What's a role people would be surprised you auditioned for but didn't get?
The Fresh Prince of Bel-Air. I was going in for Tatyana Ali. My sister and I both auditioned for that role, but we didn't get it. But we're glad we didn't get it, because we probably wouldn't have done Sister, Sister.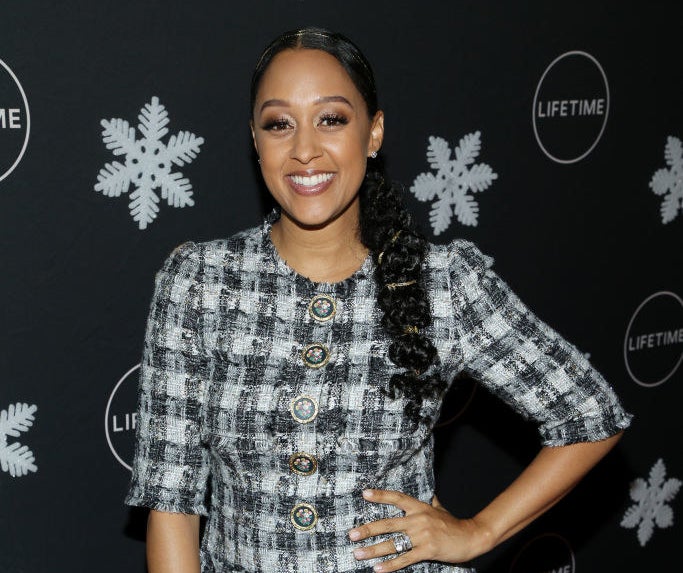 12. Have you ever kept something from the set of any of your past projects?

Yeah, I have. The names on the back of casting chairs, I have them framed.

13. What's on your bucket list?

The first thing that came to my mind is Japan. I want to go to Japan. Yeah. I just love the culture. I love the food. I hear so many great stories about just how fascinating it is. It's so culturally different from America, so to be able to kind of see that contrast would be really fascinating.

14. What's the weirdest rumor you've ever heard about yourself?

That I'm pregnant [laughs]. That's the one thing that always comes up. I'm not.

15. What's the best thing about being a celebrity?

I think the best thing about being a celebrity is you're able to be given an incredible platform where you can speak to the masses about what you're passionate about, and people will take notice and listen. I really encourage many celebrities out there to not take that for granted, because it's truly a gift. Some celebrities don't like being seen as a role model or just don't want all of that attention, but unfortunately, it comes with the territory, so if you can use it for some sort of positive, I think that's something that's extremely beneficial.

16. What's the worst thing about being a celebrity?
I would say the worst thing is your privacy. Like, if I'm in freaking Mexico with my husband and you don't know that paparazzi is there taking pictures, that could be a little frustrating — or when you're working out in your house, just being normal, and people take photos without you even knowing. I don't mind being photographed walking down the red carpet, but when you're being photographed in a sneaky way, that's scary. Yeah, we're celebrities, but we're also human beings. Everybody goes through things like breakups and trials-and-error in life, but unfortunately, all of ours are being seen by the world and it's judged. There's a spotlight being put on it and it makes healing even harder. So I think that's kind of the hardest part.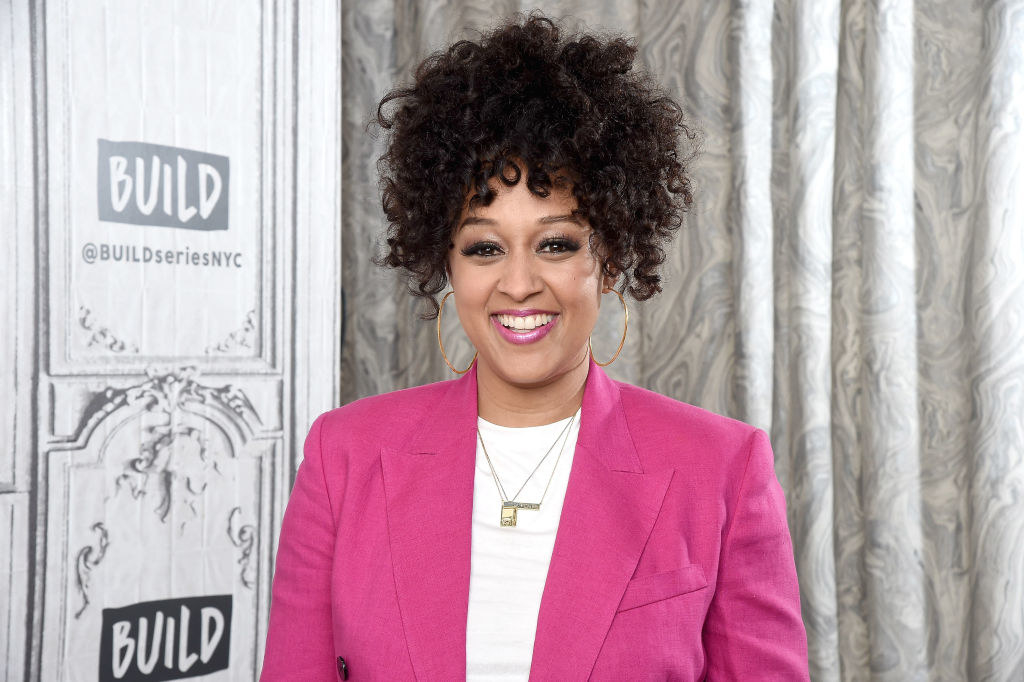 17. What's your favorite curse word?
It's the F-word. It just feels good, because when you say it, there's real meaning behind it. Sometimes it's nice to express yourself in that kind of way. I read something that said it's scientifically proven that people who curse, or aren't afraid to curse, turn out to be more honest people. Isn't that interesting? My husband doesn't like it, of course, but it is what it is.

18. What's your favorite adult beverage?
The lychee martini. I love a good martini, but I really love that drink. It's a little fruity and I don't get to have it all the time, so it's become a favorite.

19. Which emoji do you use the most?
❤️
20.What's your go-to karaoke song?

"Run the World" by Beyoncé.
21. Tell me a little bit about your new business venture Anser. What inspired you to expand into women's multivitamins?

Anser is a supplement line that was inspired through my own, personal wellness journey. I've been very open about being diagnosed with endometriosis — a highly inflammatory condition that can cause infertility. After several surgeries and understanding that there was a possibility that I couldn't have kids, I definitely wanted to take charge of the situation, instead of allowing this to be some sort of death sentence. So, I ended up changing my diet, eating healthier alternatives, and just really taking care of myself, which also included exercising, meditating, and taking supplements. I saw a huge shift within my wellness and my health, so I wanted to inspire others. I wanted to come out with some sort of supplements that also were inclusive and included women of color within the conversation of wellness, because when I started on this journey, I didn't see any of that representation. Not only did I want to encourage women to take charge of their health and their wellness, but I also wanted to include the women that were not being associated with this conversation.
22. Self-care has been stressed a lot during the pandemic. So it seems like this line came just in time.
Another reason why I wanted to start it was because being a mom — also seeing my mom and women in general — we're natural nurturers and we tend to others, but sometimes we forget about ourselves. That's why our hashtag is "Self-care isn't selfish" — I want women, and just people in general, to understand that taking care of yourself is not a selfish thing. I wanted to change the narrative there. We started out with three kinds of essential oils, which was the women's multivitamin, prenatal, and the beauty formula. We had such a great response. And I wanted to broaden the line and incorporate the whole entire family, so then we moved to kids and men's gummies. Then I started thinking about how we can feel good throughout the whole entire day — how can we just make ourselves or prepare ourselves to reach that full potential when it comes to our wellness every day, throughout the entire year? Then I started to come up with the defense lineup, which had the vitamin C gummies, elderberry gummies and capsules, echinacea zinc, and then immunity support. Recently, we launched our women's multi-gummies, hair/skin/nail gummies, and a 14-day detox in conjunction with healthy weight, which happens to be one of our biggest sellers. One that I'm really excited about, because I love food, is the heart beets superfood powder, which is incredible with helping you get all of those essential nutrients that you need from foods like cranberries, spinach, pomegranate, and all of that. This brand has evolved beyond my expectations. It's all about helping people reach their potential.
23. Not only are you providing vitamins for men and women, but you're also providing products for children as well. Was it important for you to promote healthy living at a young age, instead of worrying about it when we're older?
Yes, I want to encourage people that you don't have to wait until you're 50 or 60 to really start focusing on your health, it's all about prevention. We all live crazy lives, and more times than not, we're not eating the foods that give us the proper nutrients that we need to tackle the day. The supplements are to help fill in that gap.

24. This isn't the first time you've put health at the forefront of your career. You also came out with a cookbook. So what are some of your favorite meals to make with your family?

Some of my favorite meals to make with my family are definitely based off of their reactions after eating these foods, so fried chicken, collard greens — they love my collard greens — mac and cheese, and pasta. Breakfast is always nice and fun to make too, so I like making eggs, pancakes, and smoothies. We do it all around here!

25. You recently posted a meme about you and Cory that said, "I wonder if she knew her husband was behind her the whole time." So I want to know, what's one thing that you learned about marriage that they don't tell you on TV or in movies?

They always portray relationships as a fantasy. Look at Bridgerton — I think this is the reason why everybody's fawning over it, because romance is always portrayed as this fantasy. So that's number one: Not every union is going to be like what you see on television. There are ups and downs in any relationship that you have, but just because there are challenges, that shouldn't be an indicator that you give up or that you quit. When we see what's being portrayed in movies, when we see what's being portrayed on Instagram, everything is so perfect, right? So when things stop being perfect, they're like, this isn't it — I'm jumping ship. What people need to know is marriage takes work. It's a beautiful thing when it's a dance, meaning there are times that your partner is going to step on your foot, and it's gonna hurt, and vice versa. There are times when your partner is going to spin you around too fast and you need to tell him to stop, but then there are those moments when you are fully in-sync. And when you are in unison and you are dancing to a beautiful chorus, it's wonderful. So I would say that it's not perfect, but it can be a beautiful imperfection.

26. Speaking of movies, there was talk that you and Tamera would be reuniting on screen for Twitches 3. Are there any updates on that?

I hate to be the person to say this, but I don't think that's happening right now. There is no reunion whatsoever going on. But Tamera's doing her thing and I'm doing my thing, so as it stands for right now, there's no Sister, Sister reunion and there's no Twitches 3 reunion.

27. Lastly, you started off as a child actor. What's the biggest lesson you've learned about yourself from working in the industry for so long?

The biggest thing that I've learned about myself from working in this industry for so long is that I am very strong, steadfast, and that I'm very focused. I'm a hard freaking worker. I work my ass off. It's not easy being a child actor, and it's not easy navigating through this business as a child actor into adulthood. I've learned that I've handled it with grace, and that's not by coincidence. I think it's because I have a great support system. My mom and my dad taught us that this business does not define you. You are a part of this business, but this business does not define who you are as a person. To have been able to go through the rocky waters and be where I am right now, I am very, very, very grateful.

While our dreams of Twitches 3 have been officially crushed, you can still catch Tia in her hit Netflix show Family Reunion. And to learn about her wellness venture Anser, click here.