I Just Learned "This Is Us" Star Chris Sullivan Voiced The Geico Camel And I Can't Stop Smiling
HUMP DAYYYYYYYYYY!
You've probably seen Chris Sullivan in projects like Guardians of the Galaxy Vol. 2, The Normal Heart, The Knick, and Stranger Things.
But the 37-year-old actor is probably best known for his role as Toby on NBC's hit drama series This Is Us.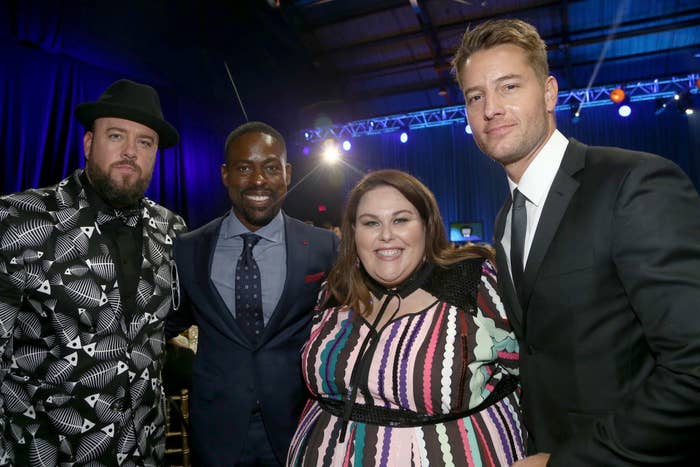 Well, at least that's what I thought, until I saw this interview. Chris recently sat down with IMDB and blew my mind when he revealed his most iconic role yet: the voice of Geico's Hump Day camel.
That's right people! The same voice you hear Toby using to soothe Kate on This Is Us, is the same one that made you laugh out loud at a talking camel.
I REPEAT, the reason you couldn't get this 2013 commercial out of your head is also partially responsible for the reason you can't stop crying every Tuesday night: Chris Sullivan.
But just because it's his most popular role, doesn't mean he'll quote the camel on cue for adoring fans.
Just kidding, he might. But despite studying at Loyola Marymount University and Oxford, and clocking in thousands of hours on stage, Chris is completely content with this being his most recognized work.
And I hope this information tickled your heartstrings just as much as it did mine.