1.
"So, are you more straight or gay?"
2.
"Why can't you just make up your mind?"
3.
"Everyone is a little bisexual!"
4.
"Bisexuals are just greedy. They want the best of both worlds."
5.
"Bisexuals are just quirky straight people who want to be oppressed."
6.
"So you have a boyfriend and a girlfriend at the same time?"
7.
"Bisexuality is a stepping stone to admitting you're gay."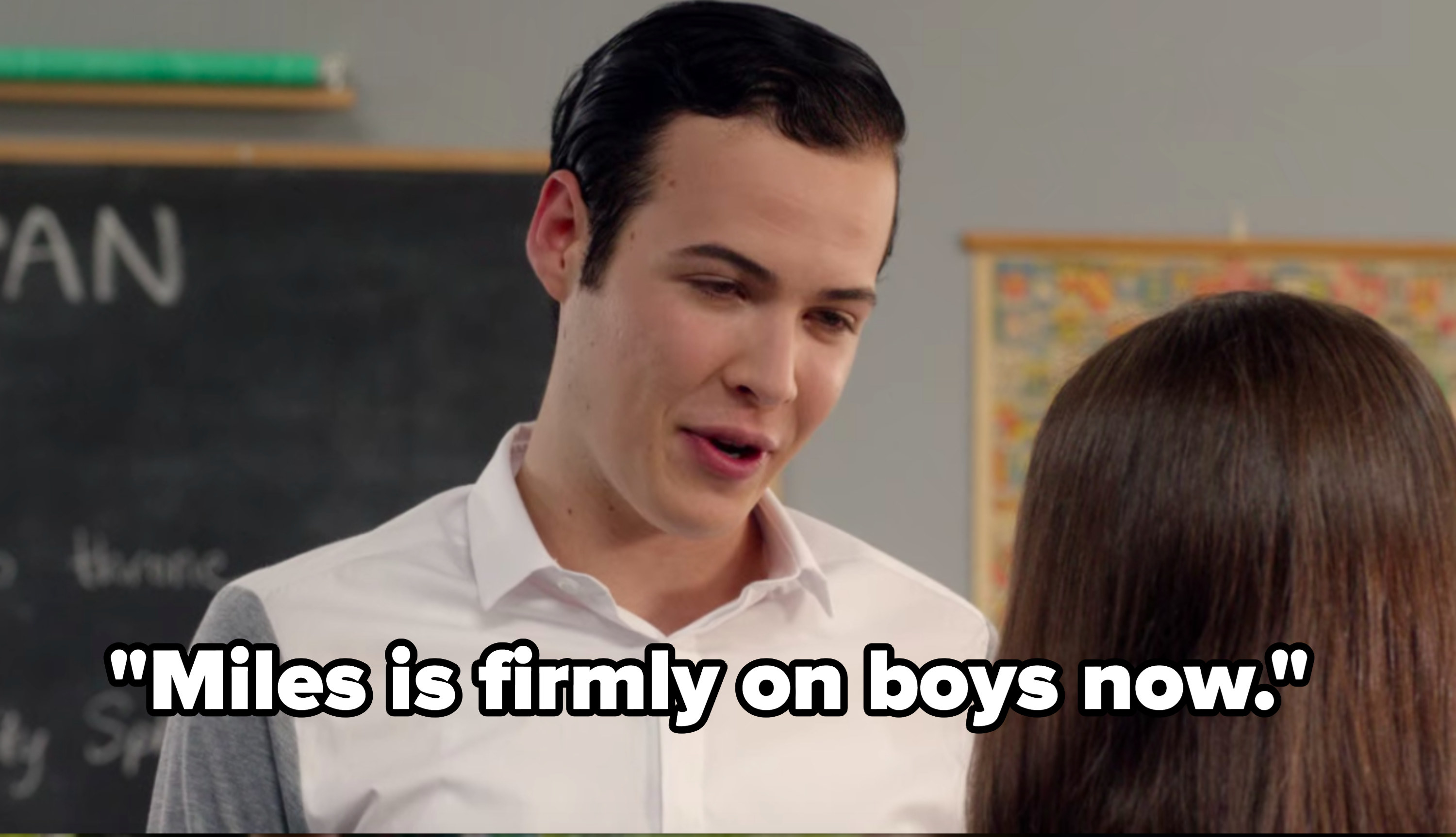 8.
"It's just a phase. You'll grow out of it."
9.
"Does that mean you're down for a threesome?"
10.
"You haven't even been with a girl, so how do you know you like them?"
11.
"Bisexuals are more likely to cheat — it's just common sense."
12.
"If you're bisexual, why are you dating someone of a different gender?"
13.
"Men can't be bisexual."
14.
"Most are just faking it for attention — they just use people to experiment and then go back to being straight."
15.
"You're only bi because you haven't met a real man. I bet I can make you straight."
16.
"Which one is better in bed?"
NBC
Really, that's what you're worried about?
We say all that to say: If you don't understand bisexuality, that's fine, but can you cool it on the creepy comments and questions? Please and thank you!